Our fearless, adventurous daughter, Sarah, recently returned from a solo camping trip to the northwest corner of Wyoming......Grand Teton and Yellowstone Natonal Parks to be exact. I will be publishing some of her images here, both to display the beauty of the area at this time of year, and to showcase Sarah's photography expertise.
Much of her time was spent hiking in the Tetons...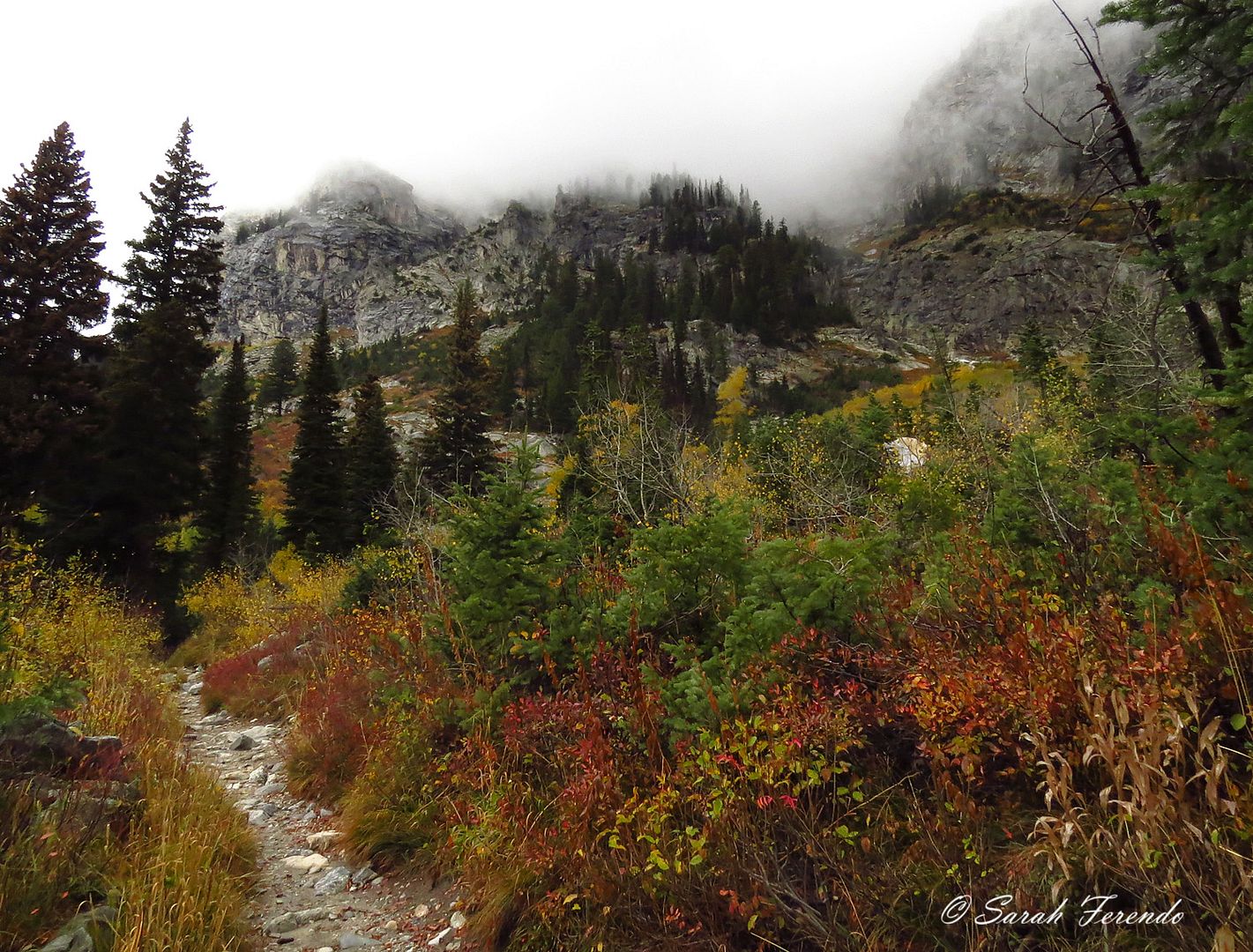 A small group of aspens glow against a background of evergreen trees in morning mist...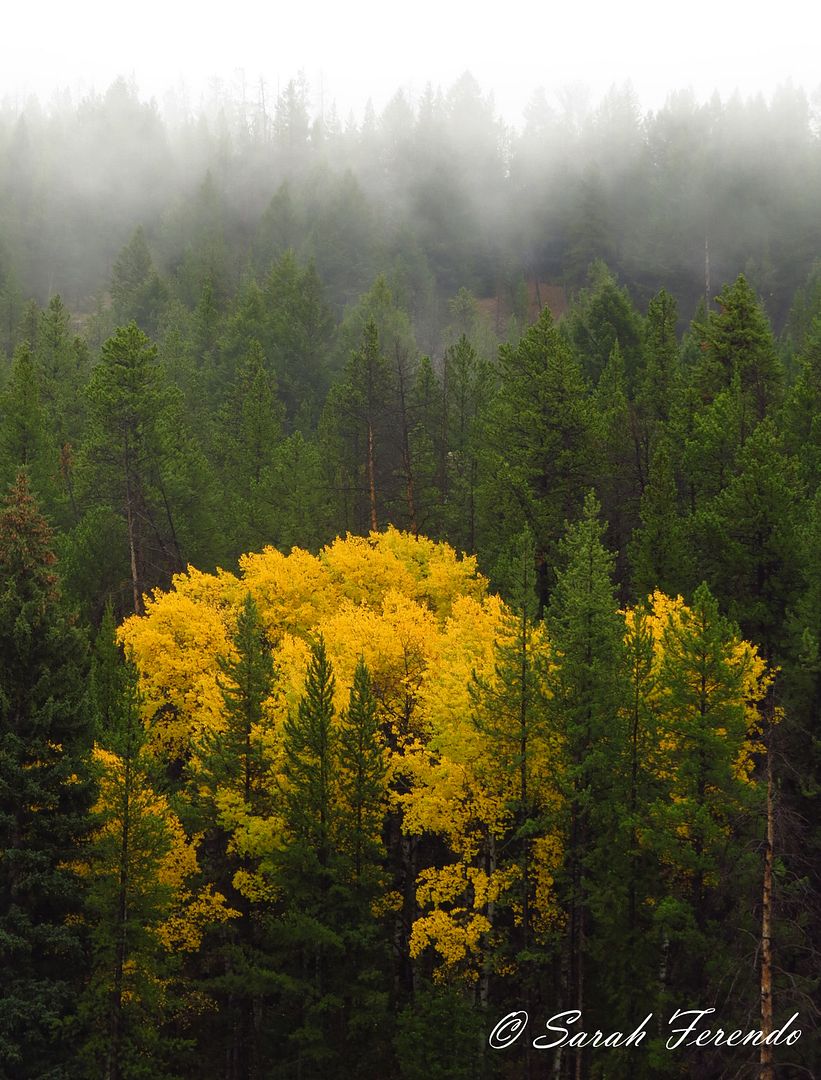 The road less traveled...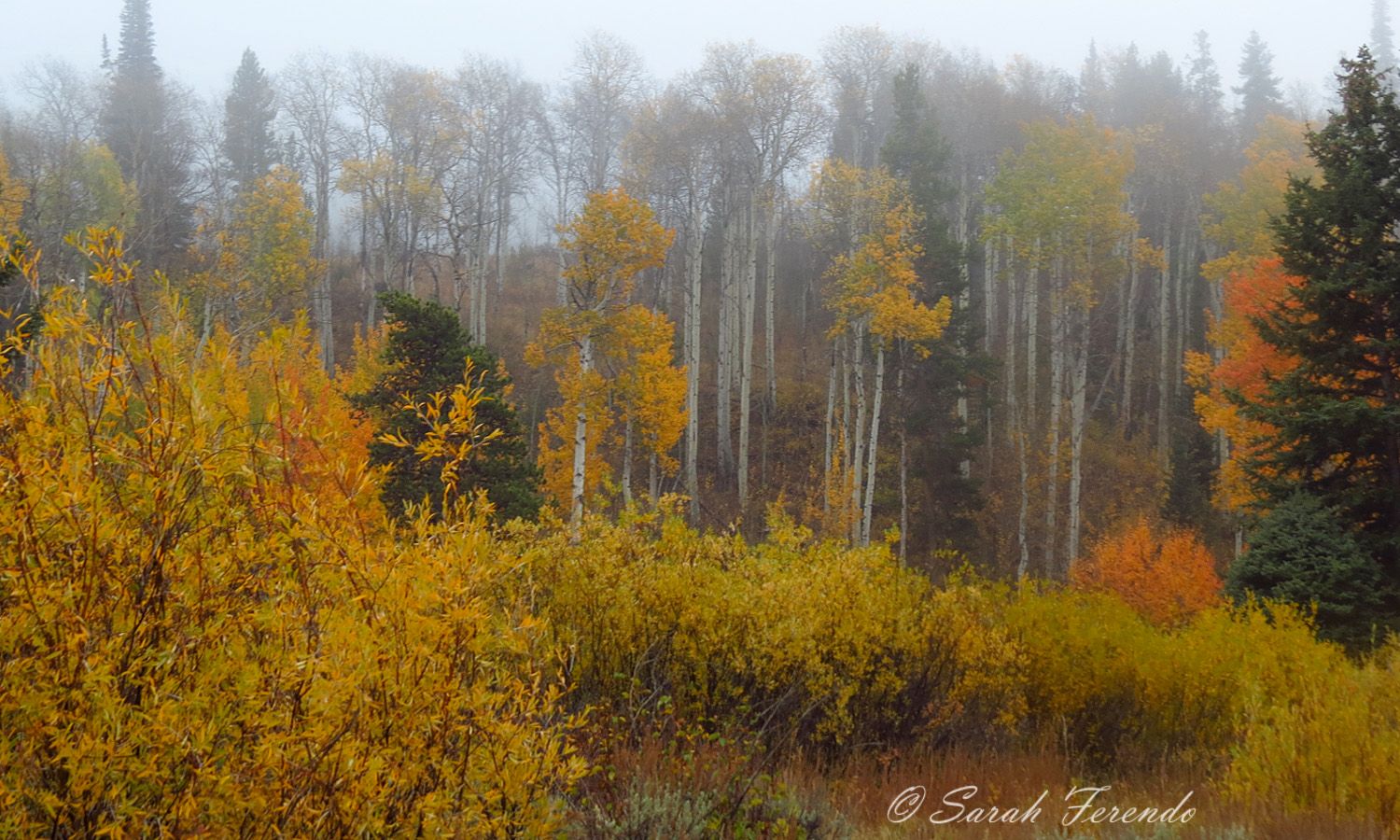 Someone thought the deer crossing signs would be more in keeping with the traditions of Wyoming with the addition of a bronc rider...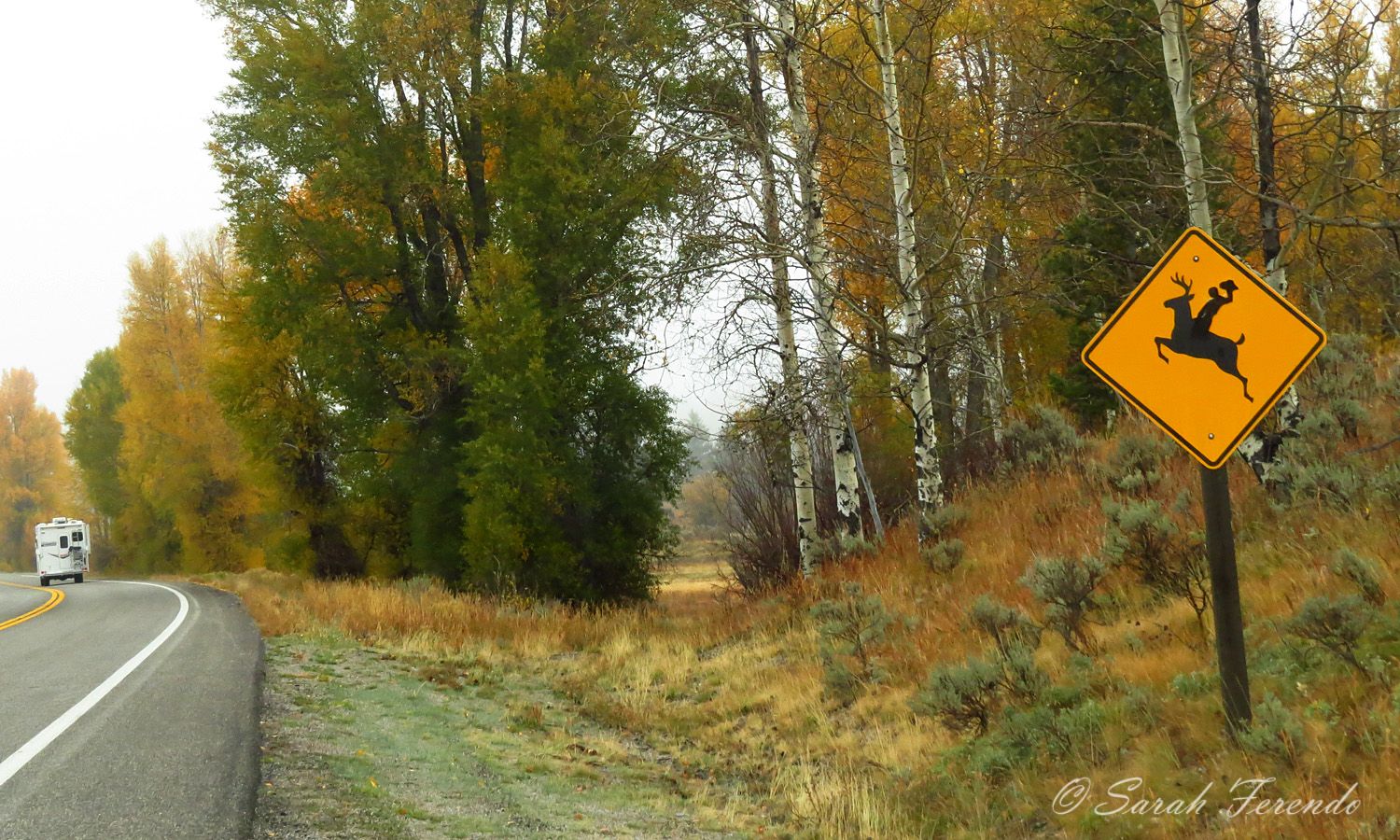 Sarah found some wildlife on her visit...
A bull elk crosses a meadow...
I am excited to share these images from Sarah's trip. Be sure to visit again to see more.
In the meantime, thanks for visiting, be well and come back soon.