As recently as this week at least six short eared owls were still present at the Freedom Township grasslands in nearby Pennsylvania. All of the photos in this post were taken from my truck...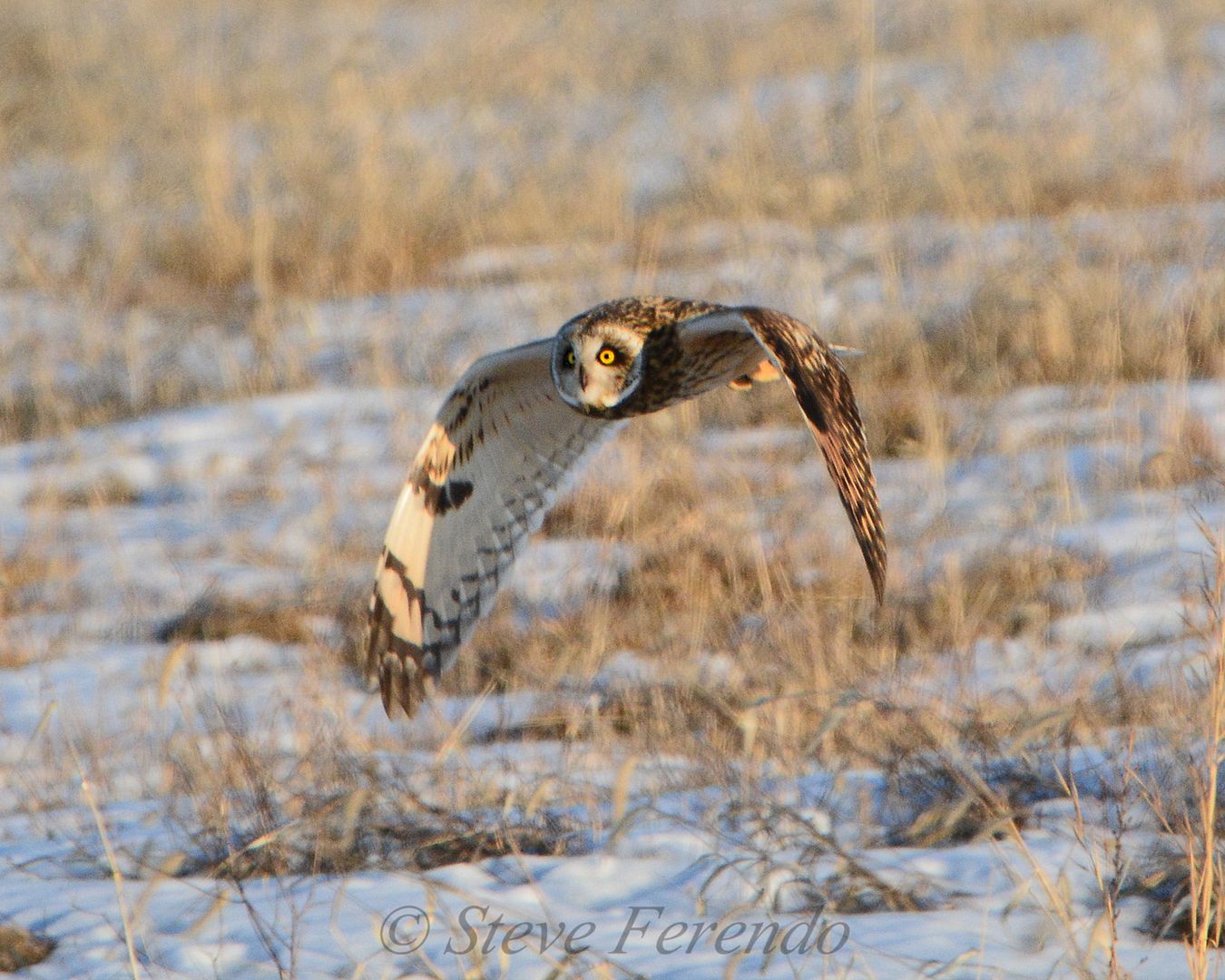 After seven visits to the area I was hoping to get a photograph that was a little different. Capturing an owl carrying a vole in its talons was as close a I came...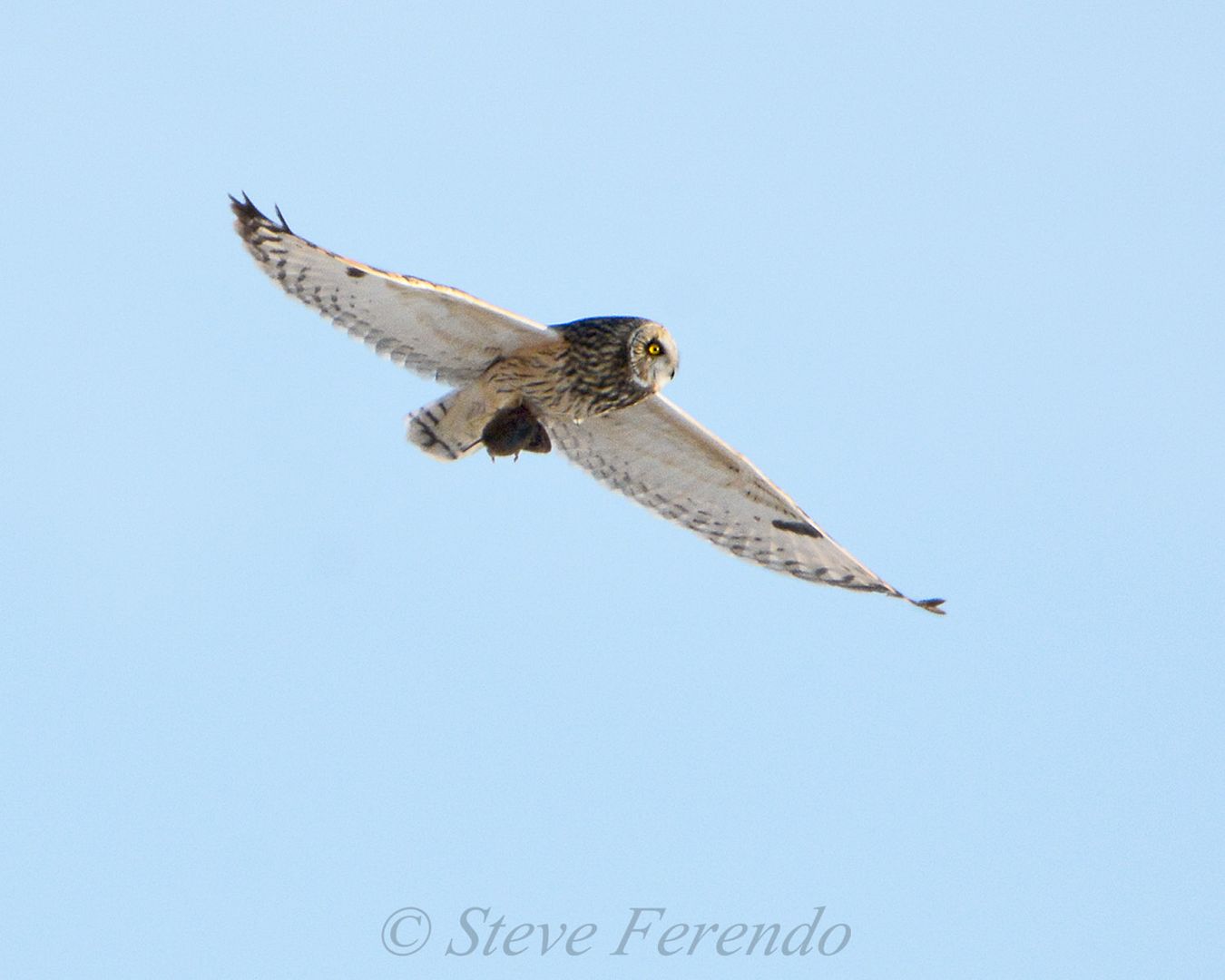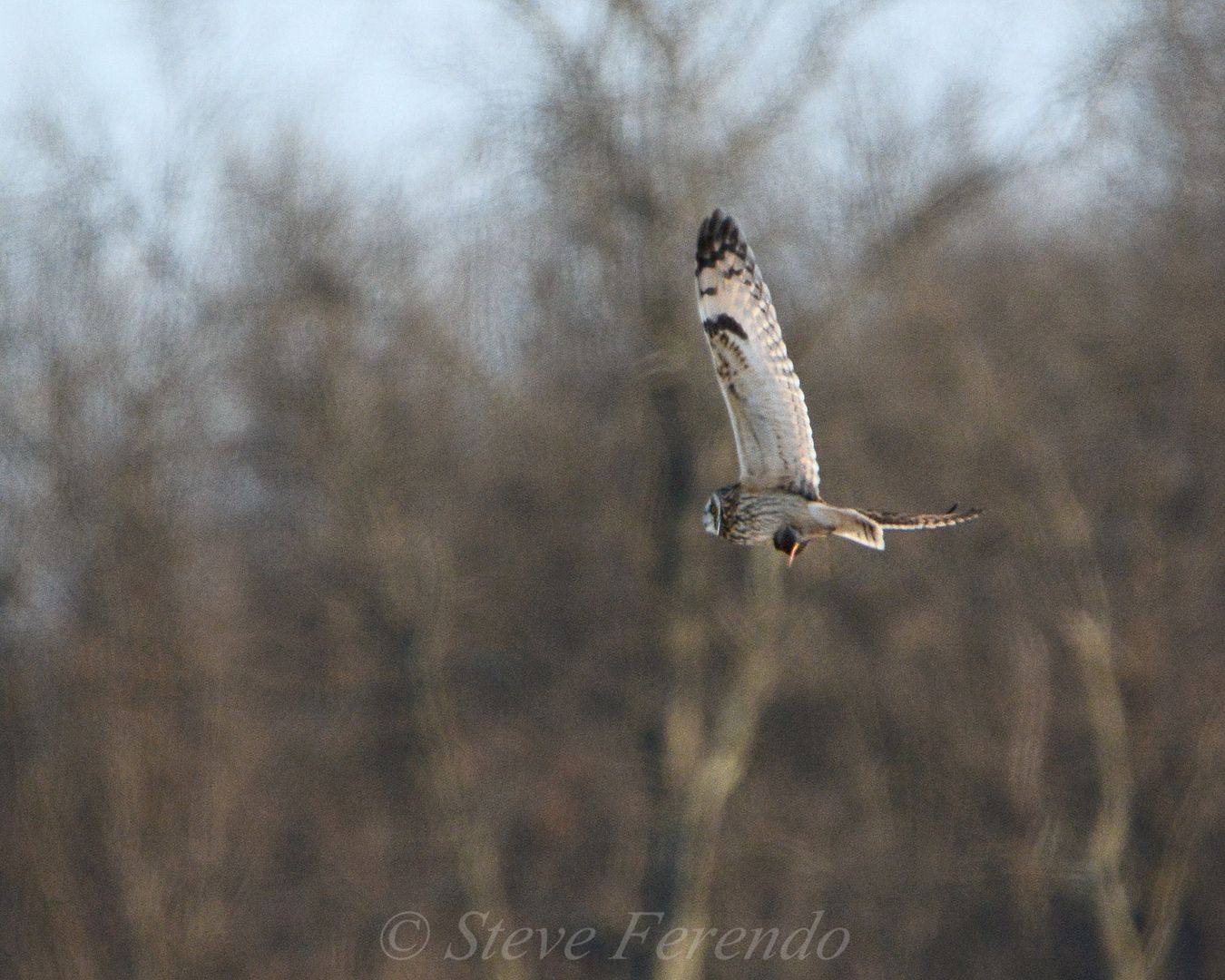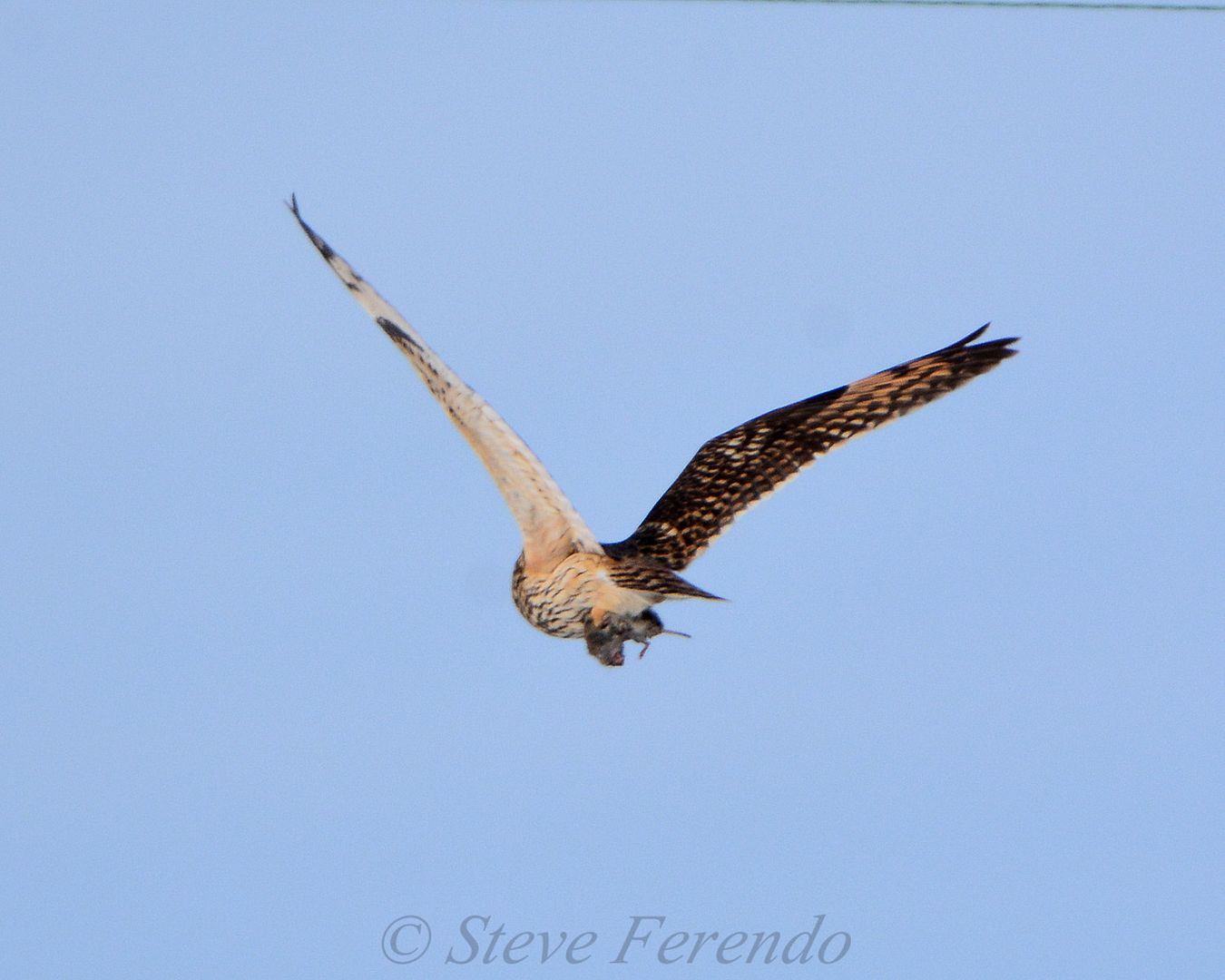 In the next photo a northern harrier has just taken a vole from the short eared owl...
Sometimes the owls remain on the ground and devour their prey...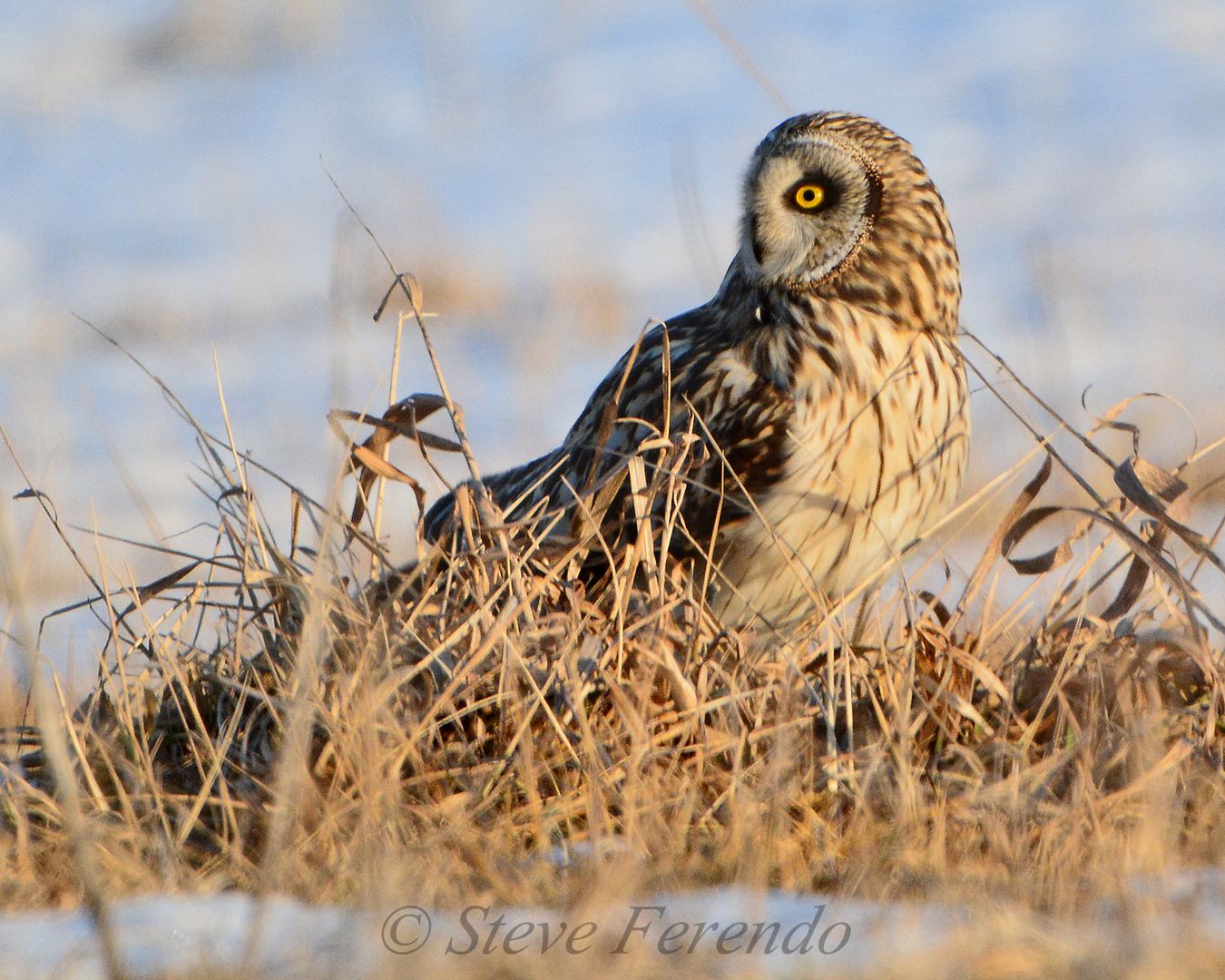 They must constantly be watching for other raptors wanting their prize...
The owls are most visible during the 60 - 90 minutes preceding sundown. Remember to respect the landowners property and don't create ruts in the fields. The ground is very soft due to recent rain and snow melt and there have been reports of police making visitors leave who park on private property or obstruct traffic. I was there earlier this week and had no problems with slowly driving around the field, stopping only long enough take a photo and moving on.
After eating, this owl flew to a fence post to rest for a moment...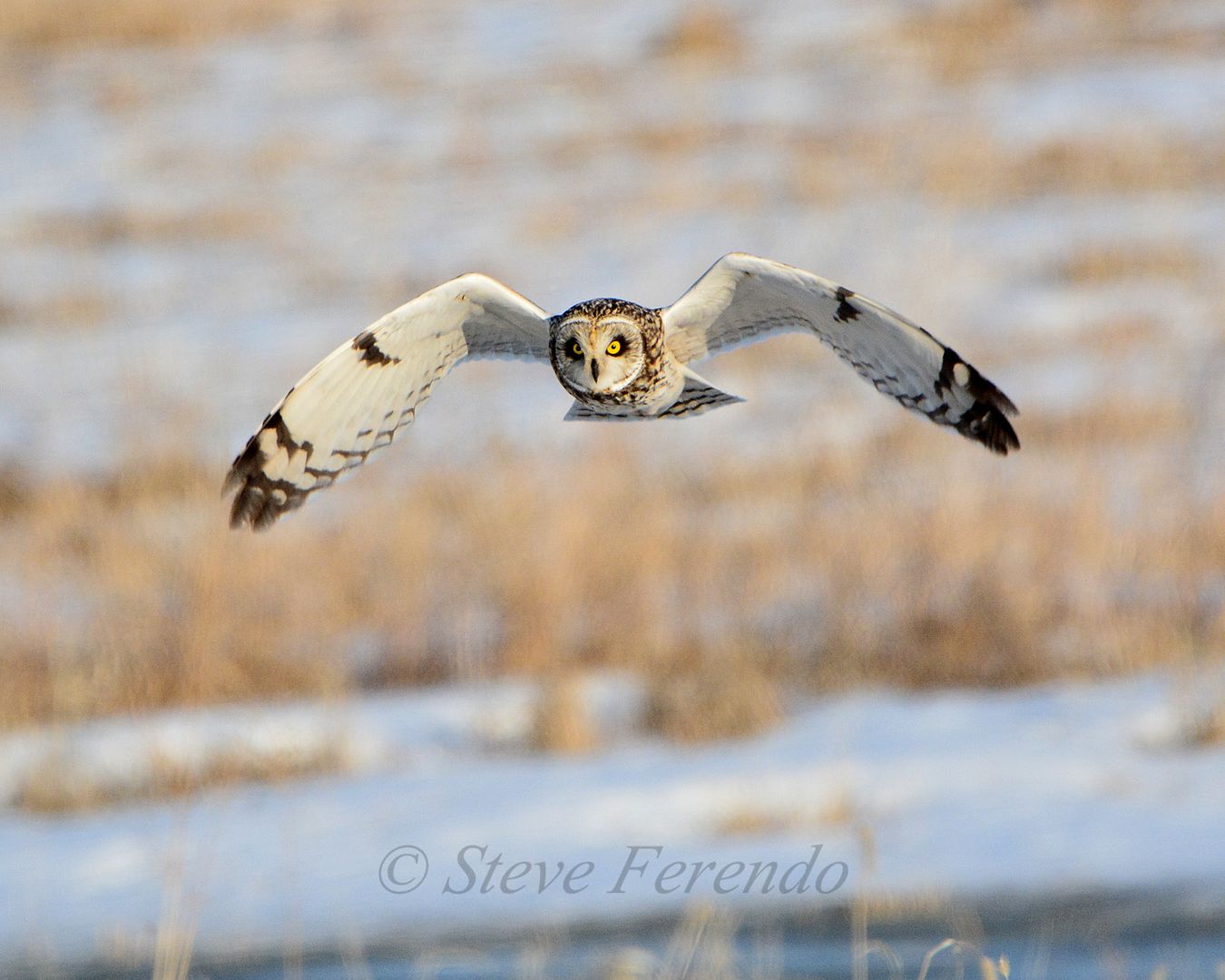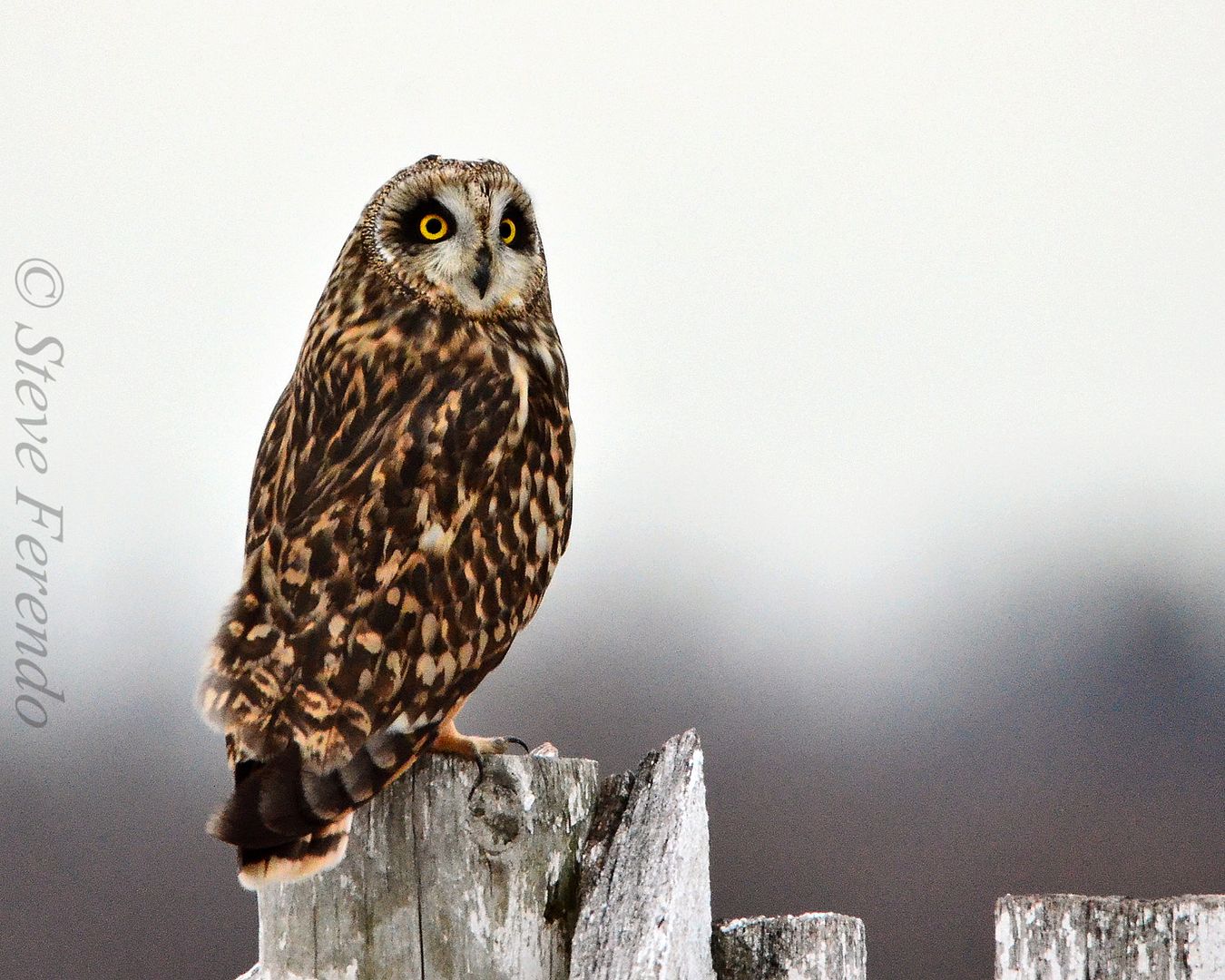 When we were leaving it had resumed the search for rodents...
Thanks for visiting and allowing me to share these