A visit to the Black Hill Park in Montgomery County recently revealed that Seneca Lake was almost completely ice covered. The only waterfowl visible were these coots, feeding at the song bird feeders for spilled seed...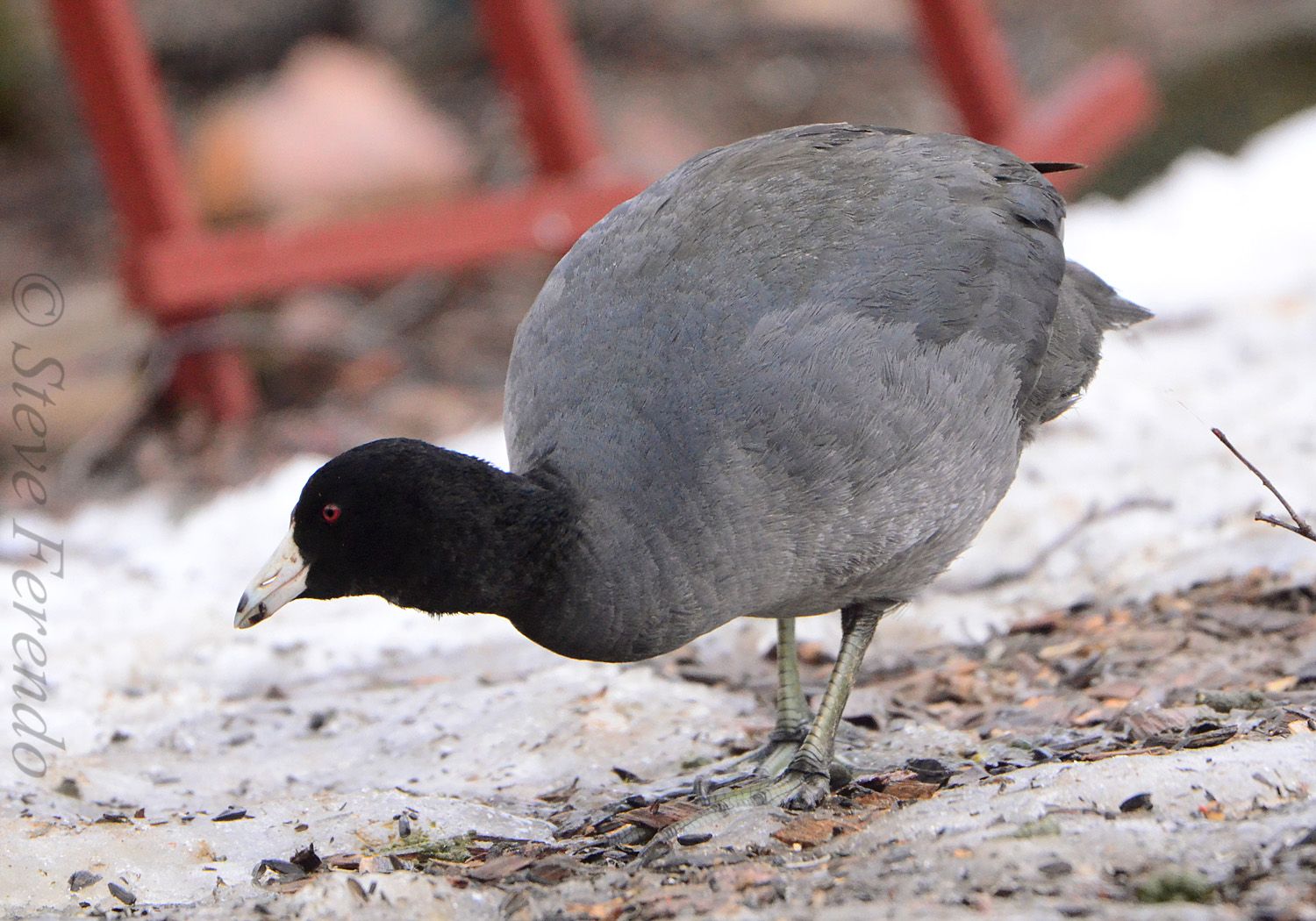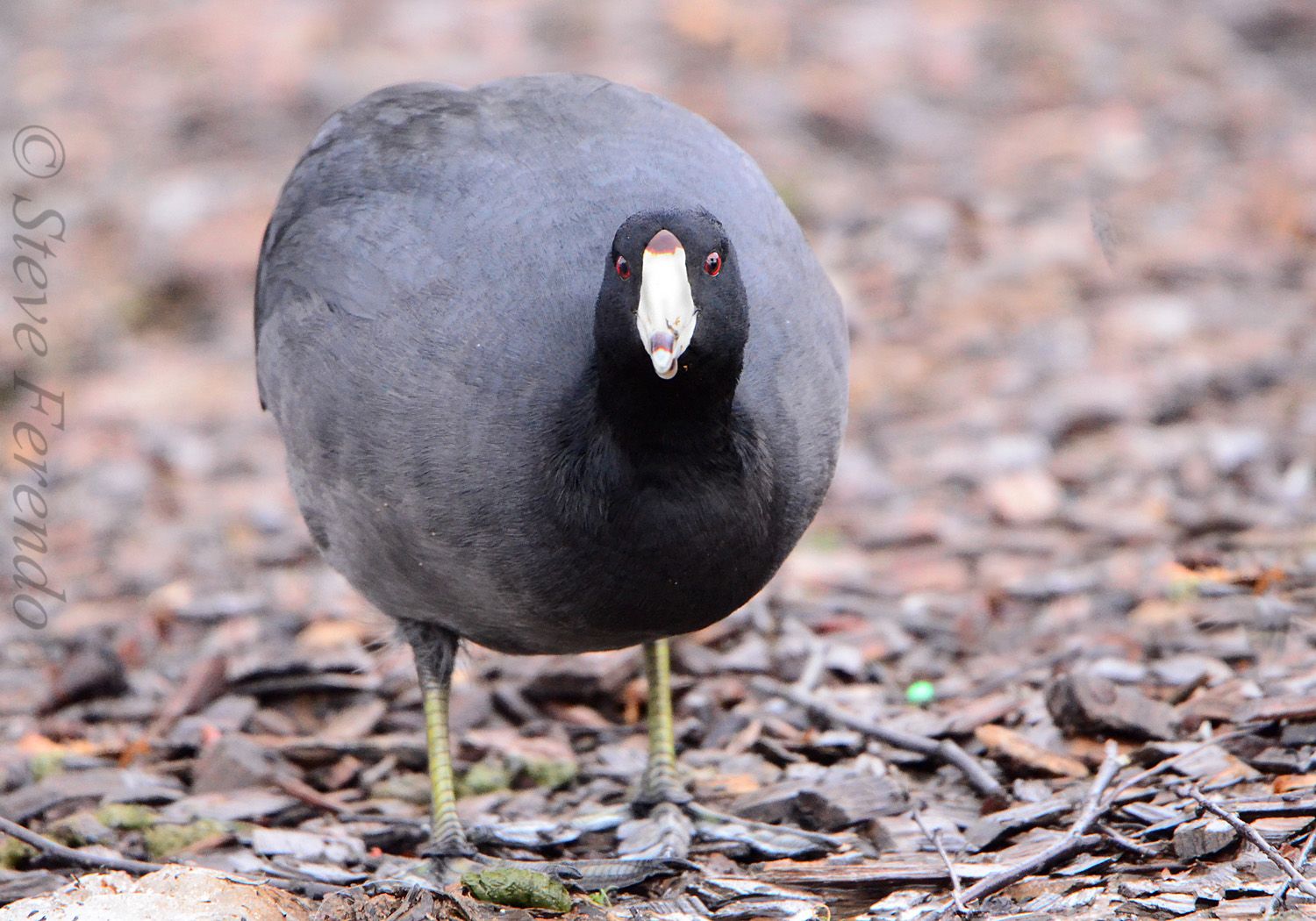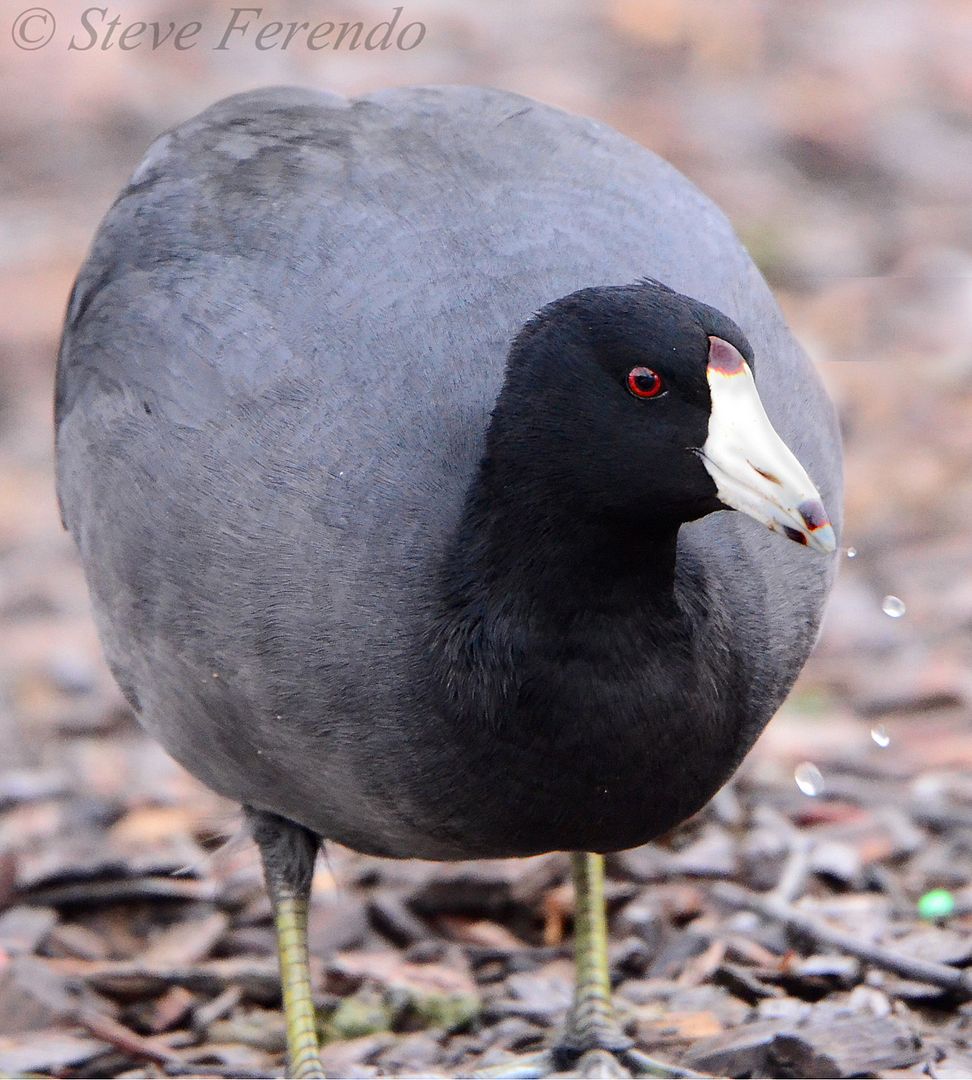 Although often found in the company of ducks, coots are more closely related to rails and cranes. I rarely find them out of the water foraging for food on dry land.
Thanks for visiting, be well and stop back soon.