Male geese, called "ganders" are very possessive of their mates at this time of year. They are equipped with formidable beaks that can inflict painful bites...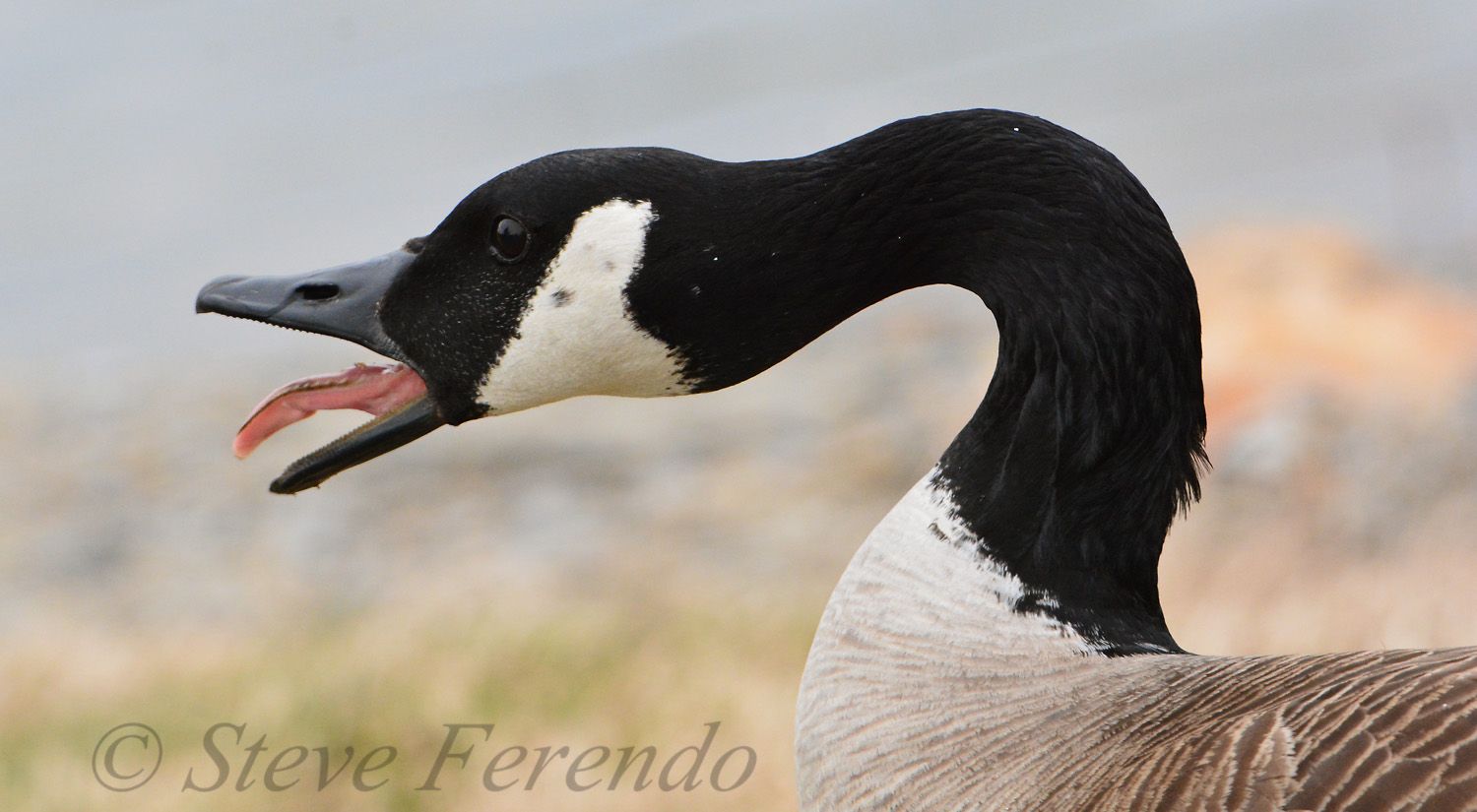 When protecting their mates from other males they pursue their adversaries relentlessly until they move far enough away, or take flight, as this series of photos demonstrates...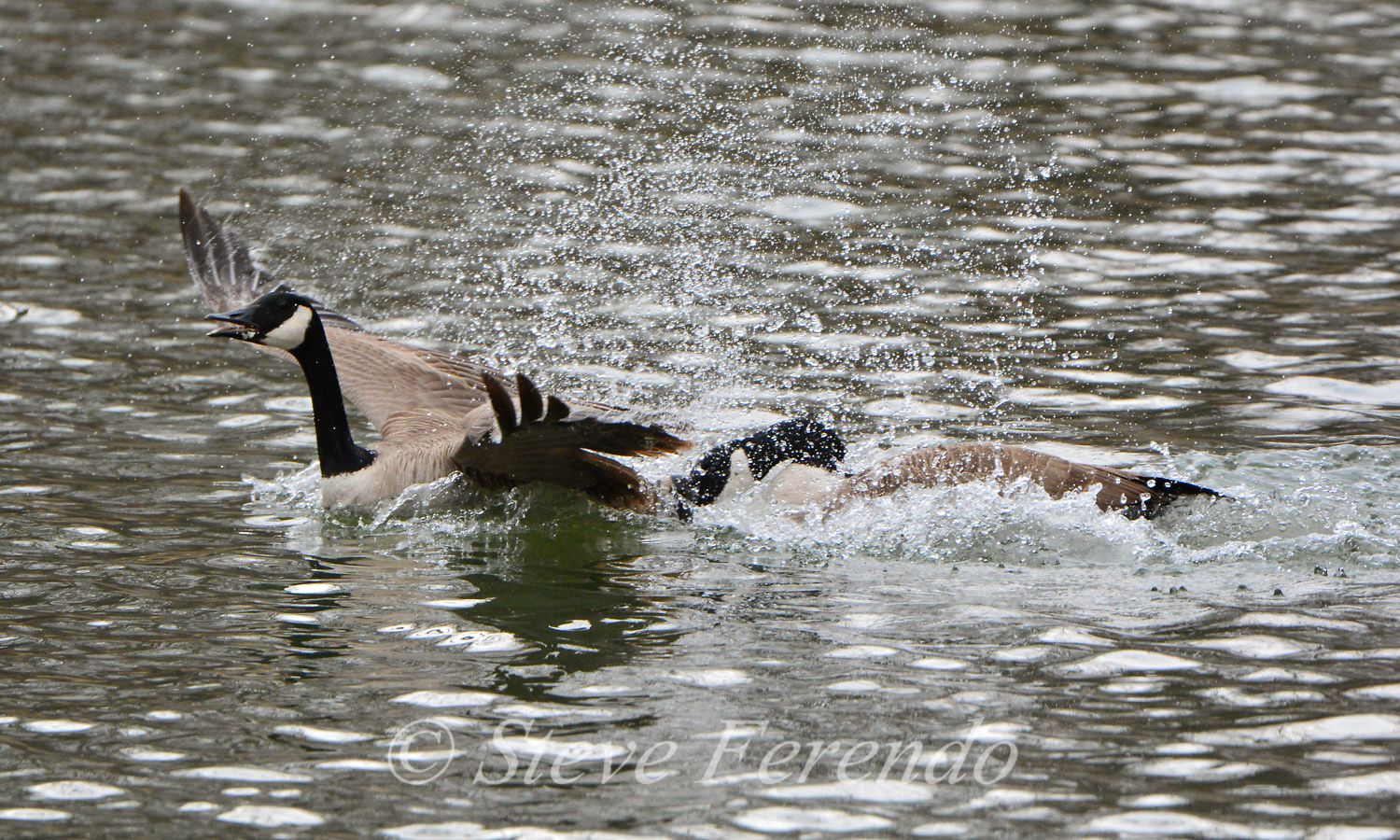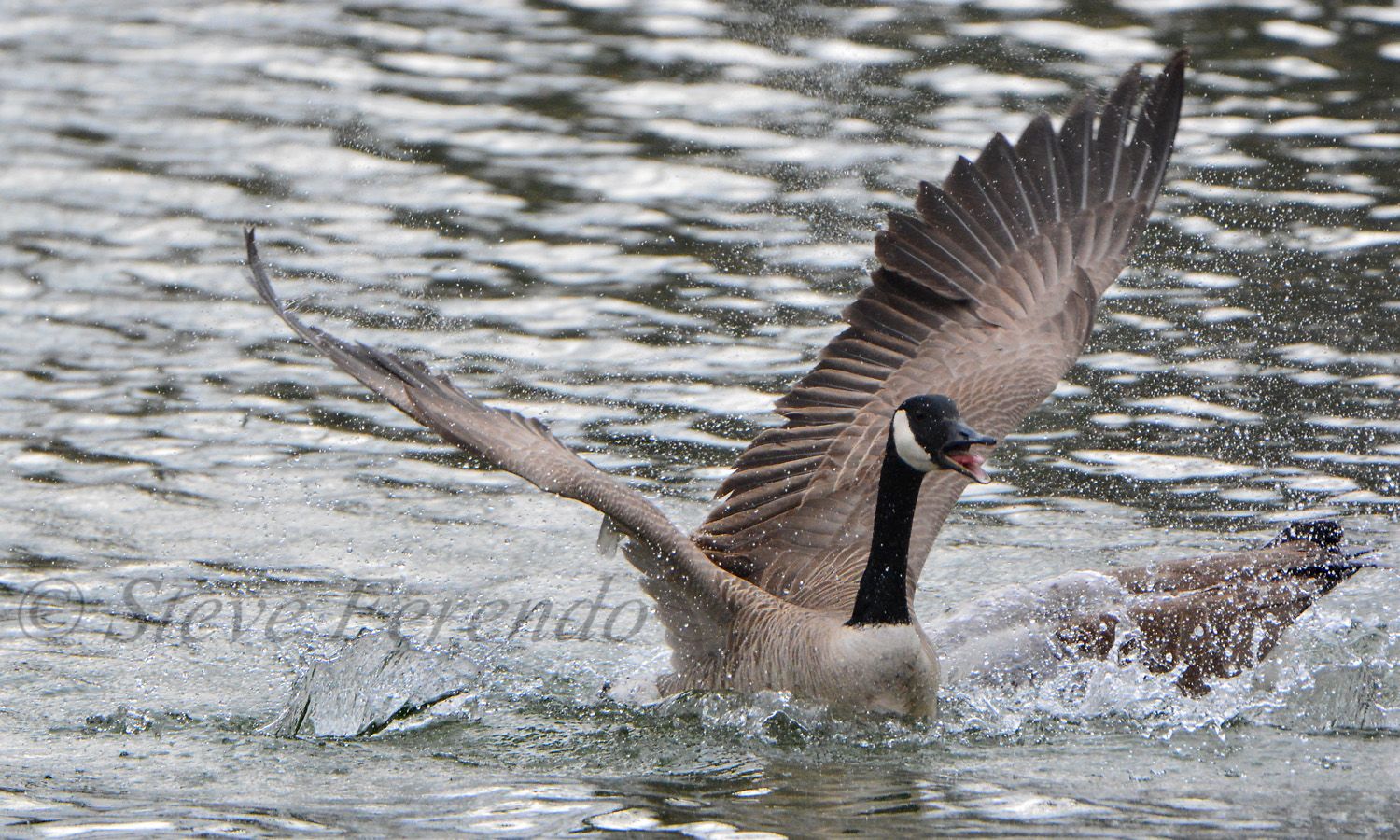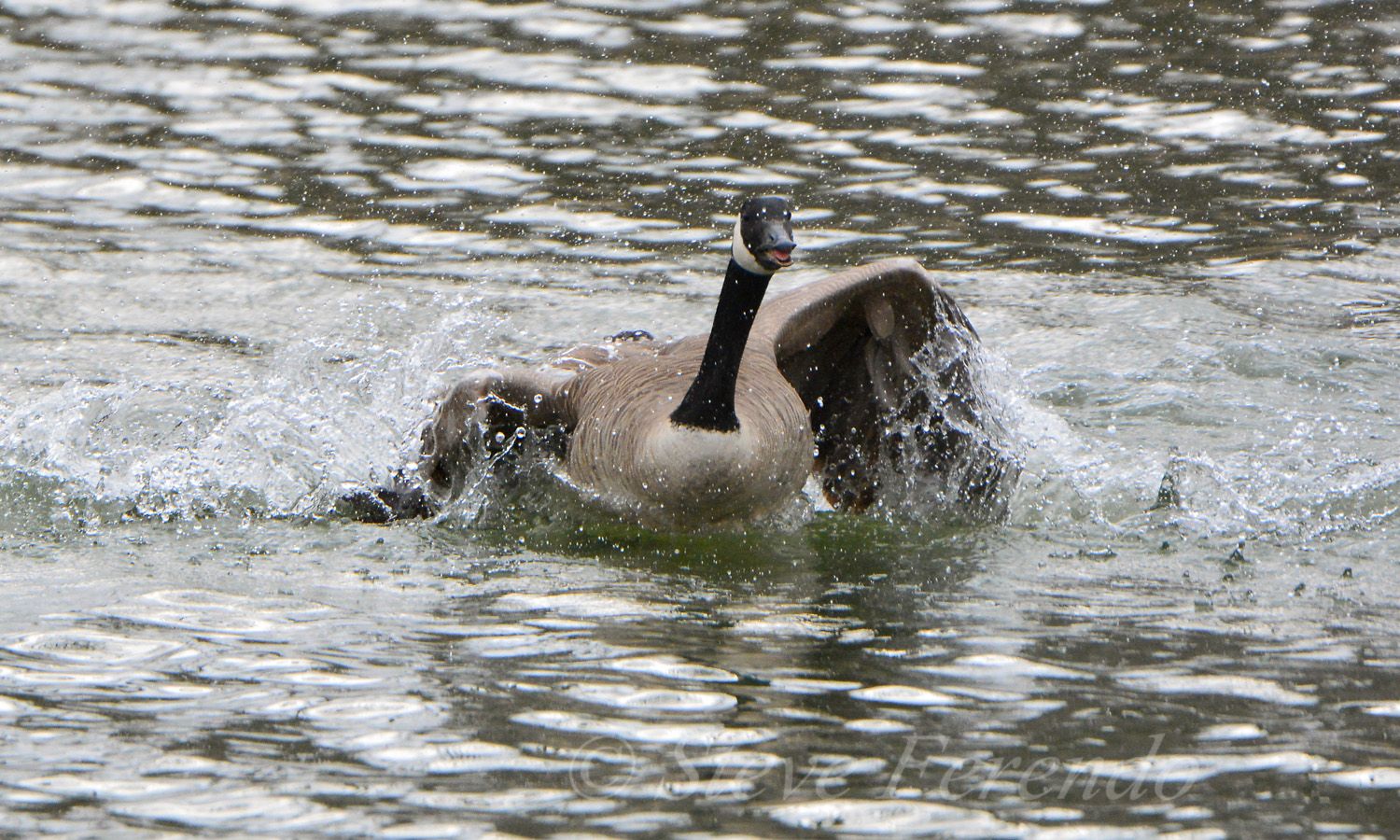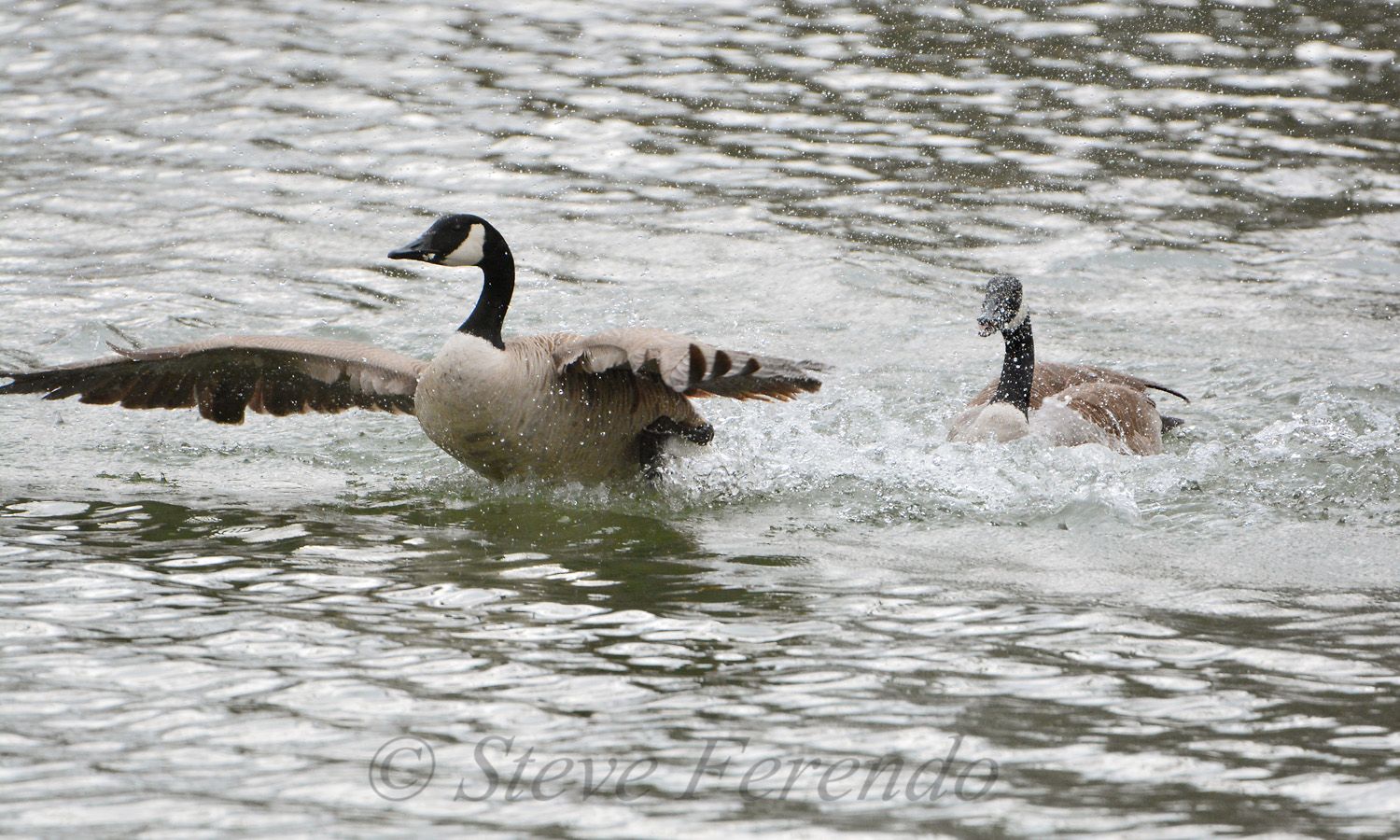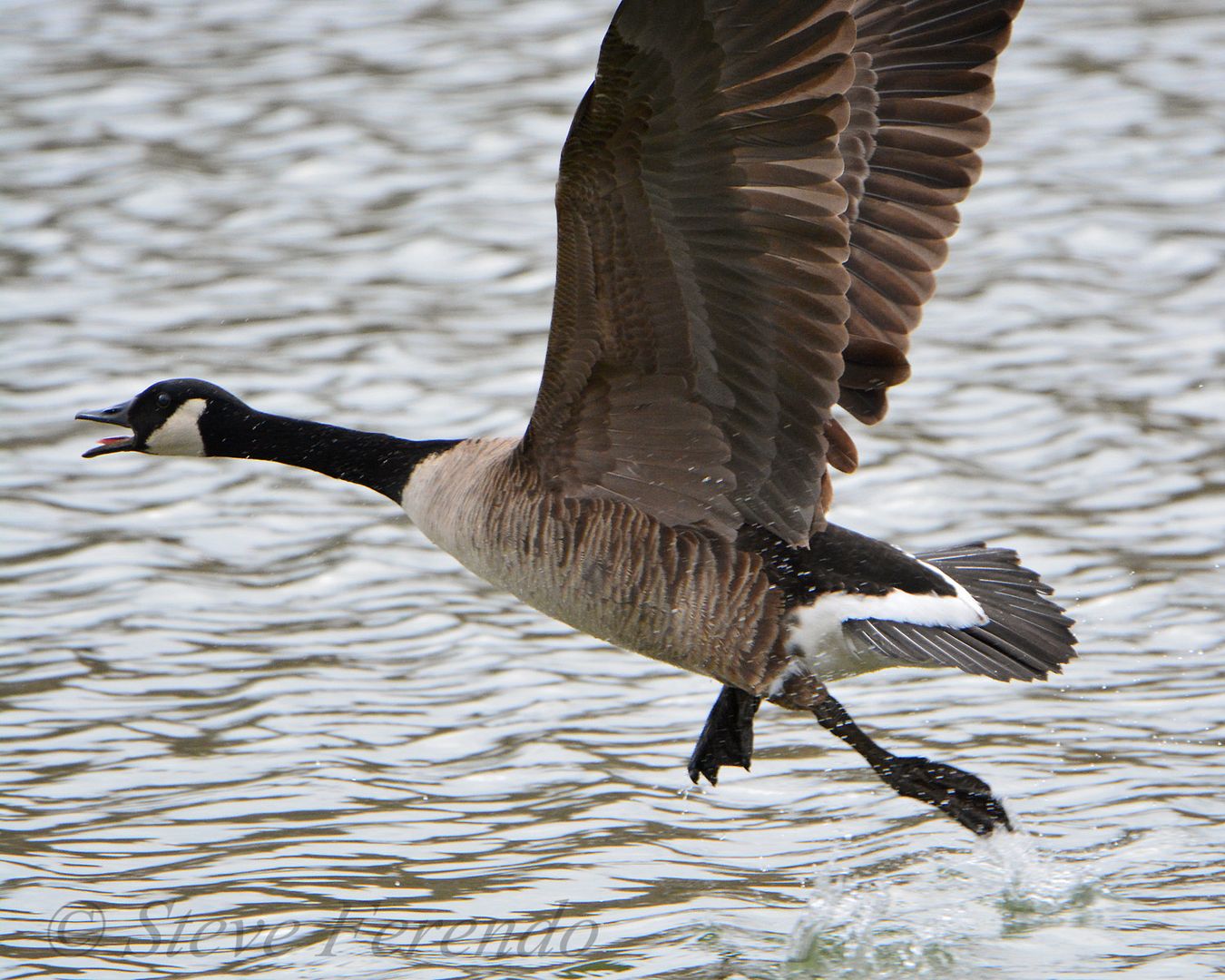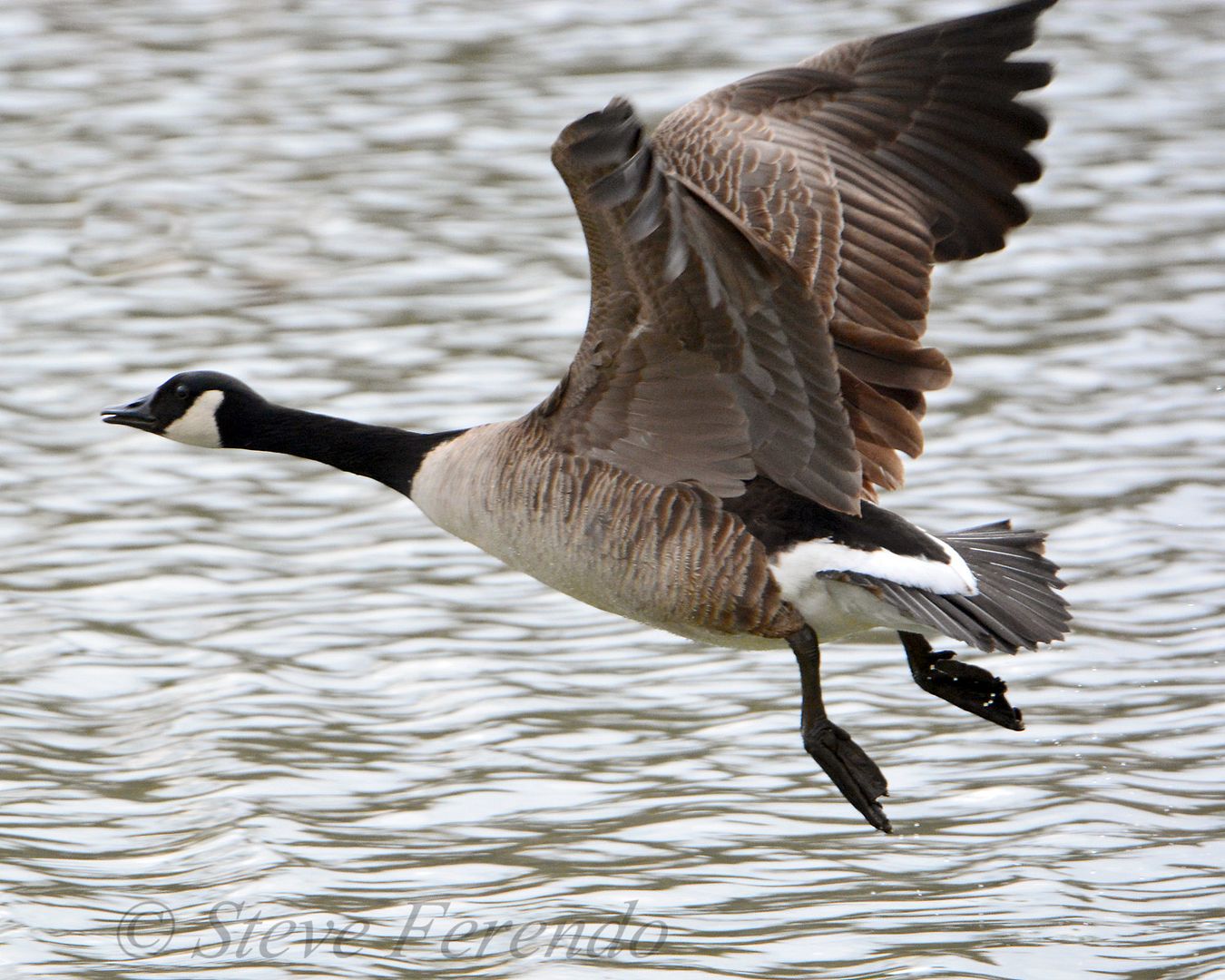 If you are approached by a goose in an aggressive posture it is better to give way than to suffer the consequences of standing your ground.
Thanks for visiting, be well and come back soon.