The brilliant male cardinal is hard to miss among the drab colors of winter...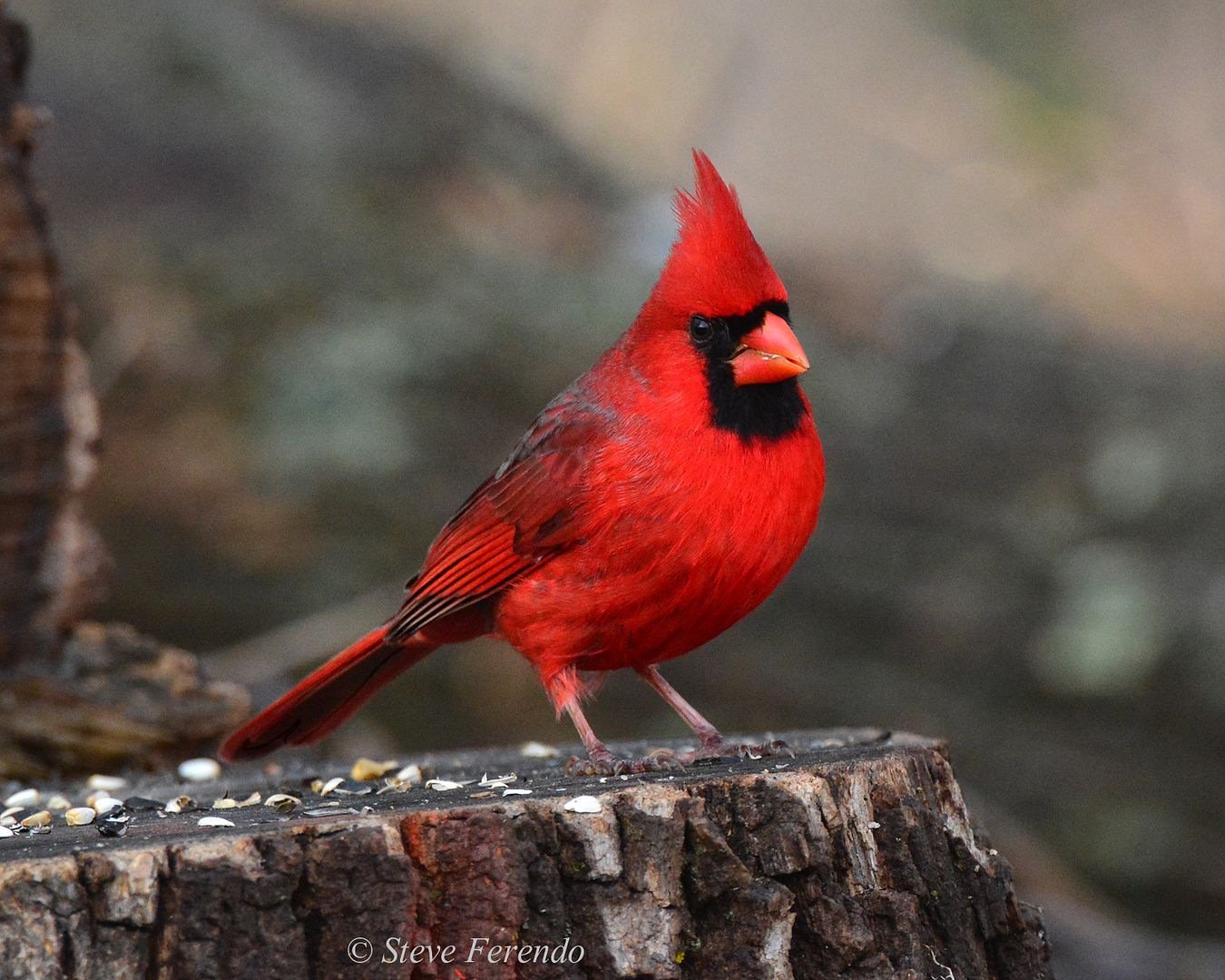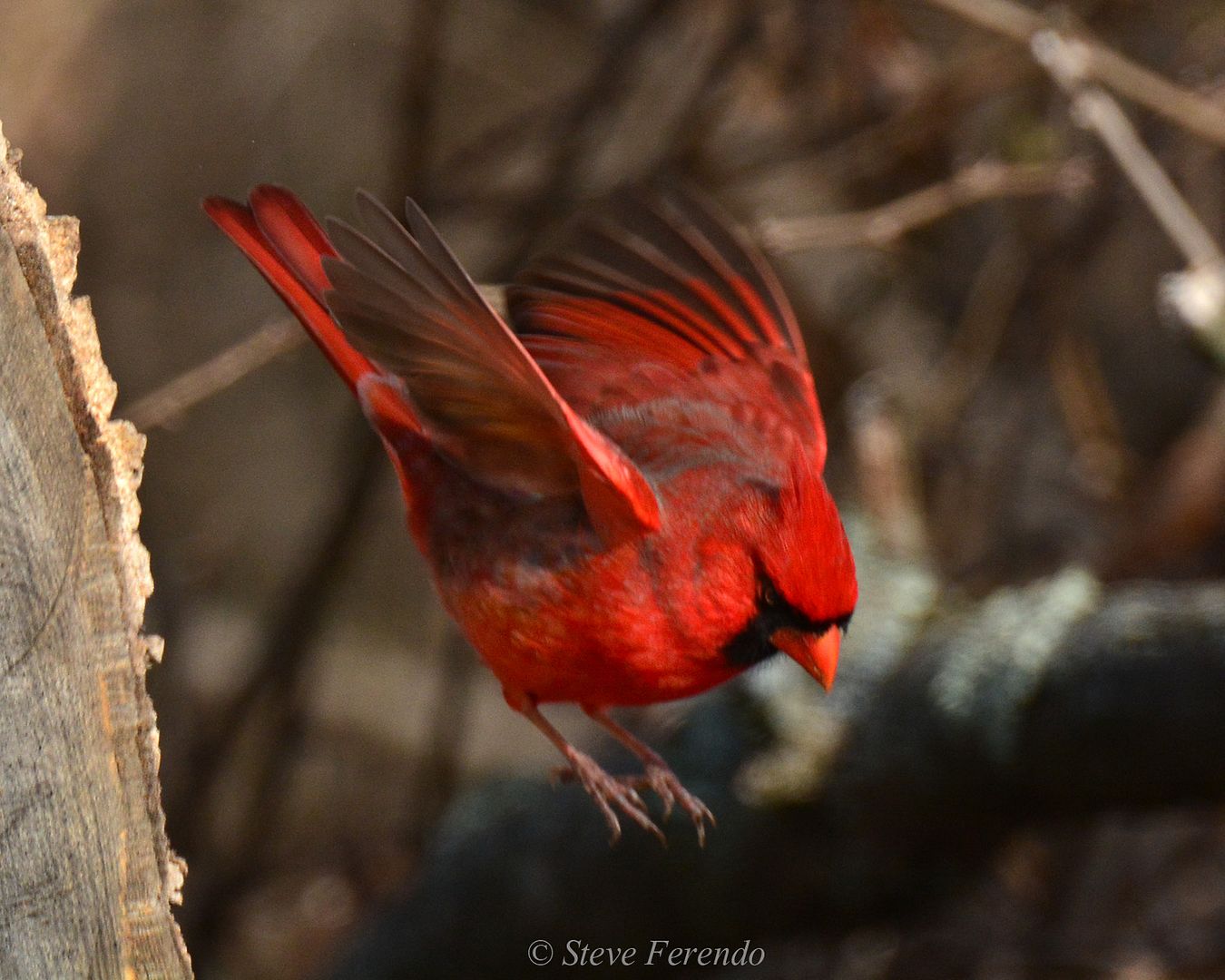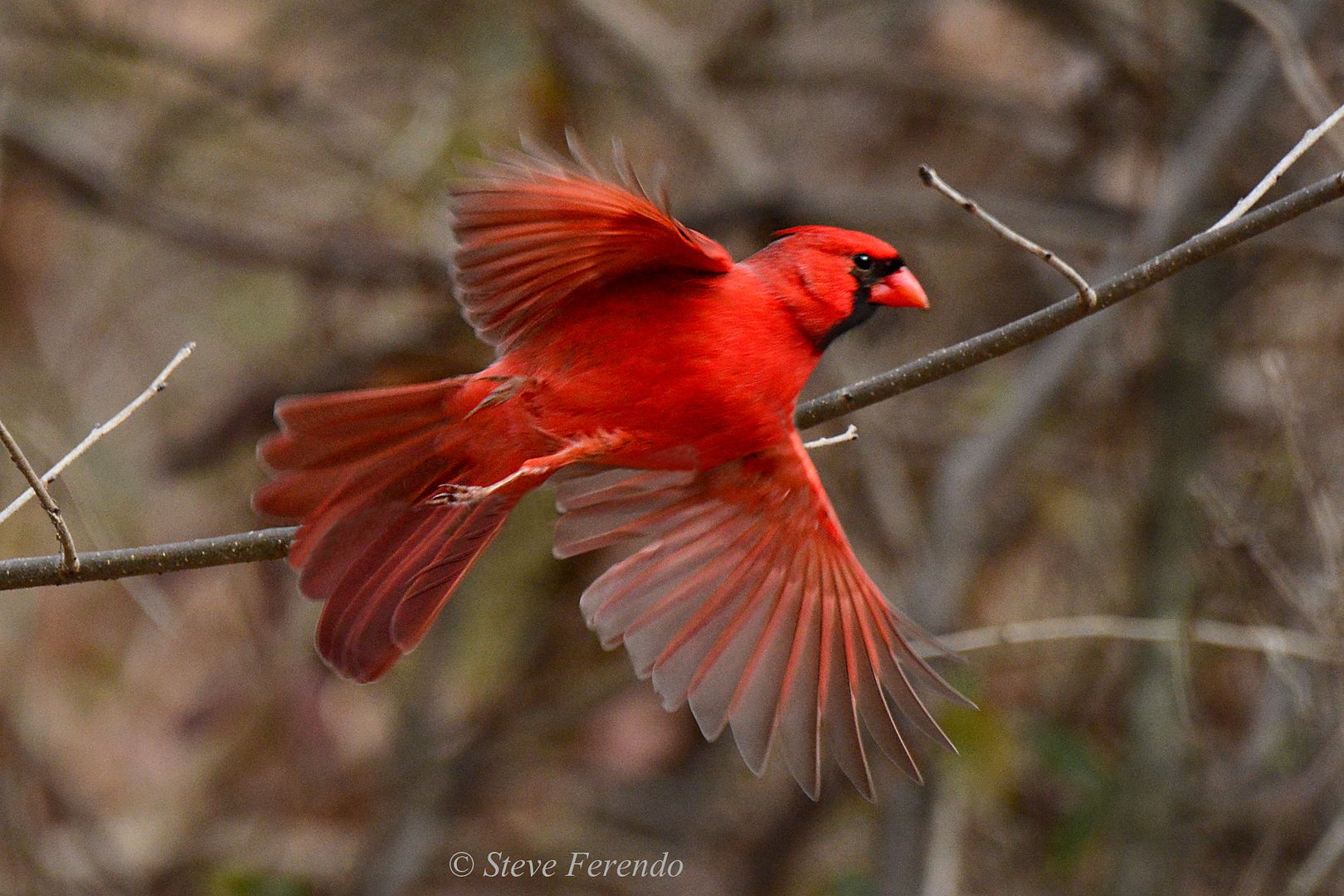 Even though the male is most noticeable, the female has a subtle attractiveness of her own...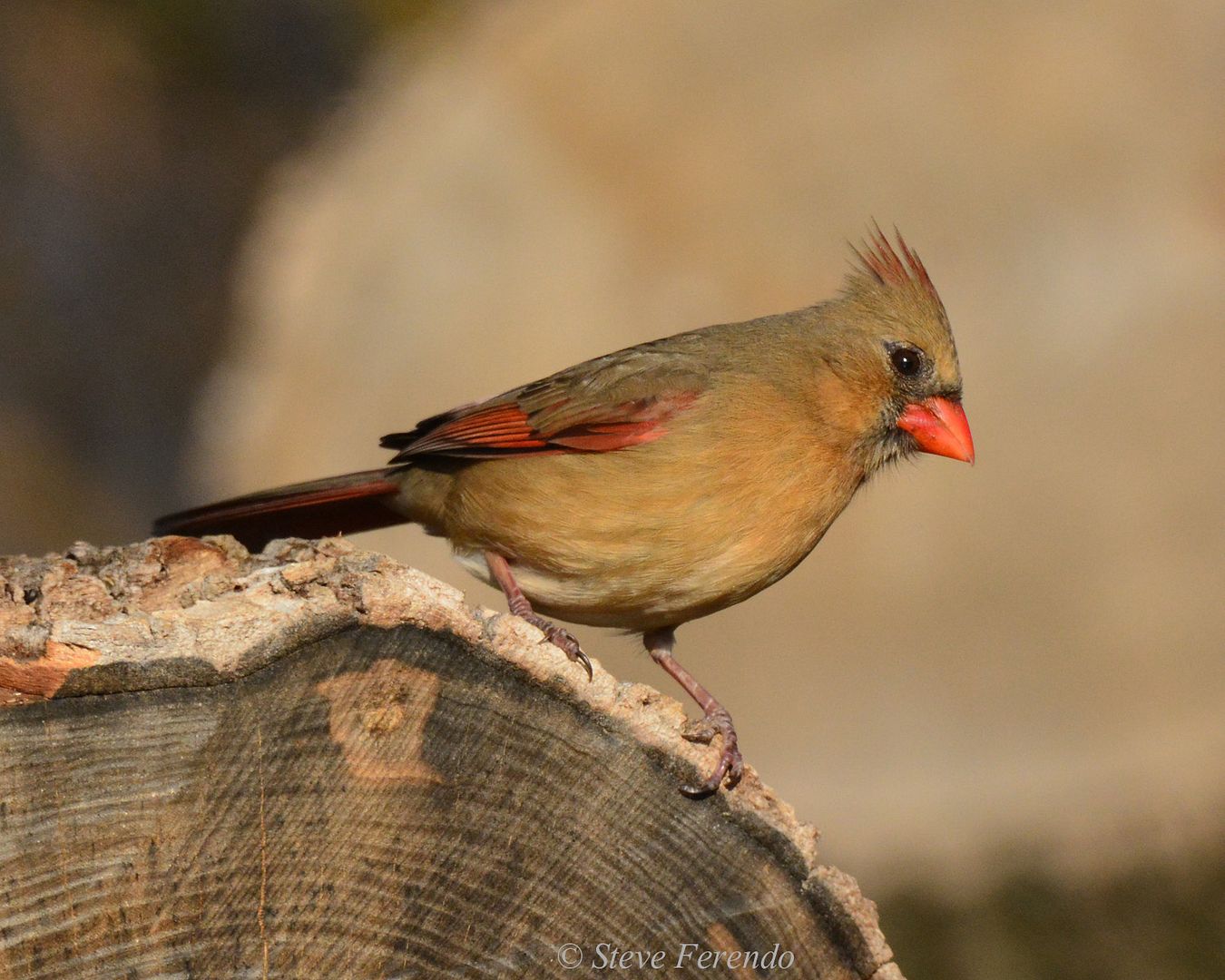 When it comes to competing for food the female is aggressive, as this sparrow is learning...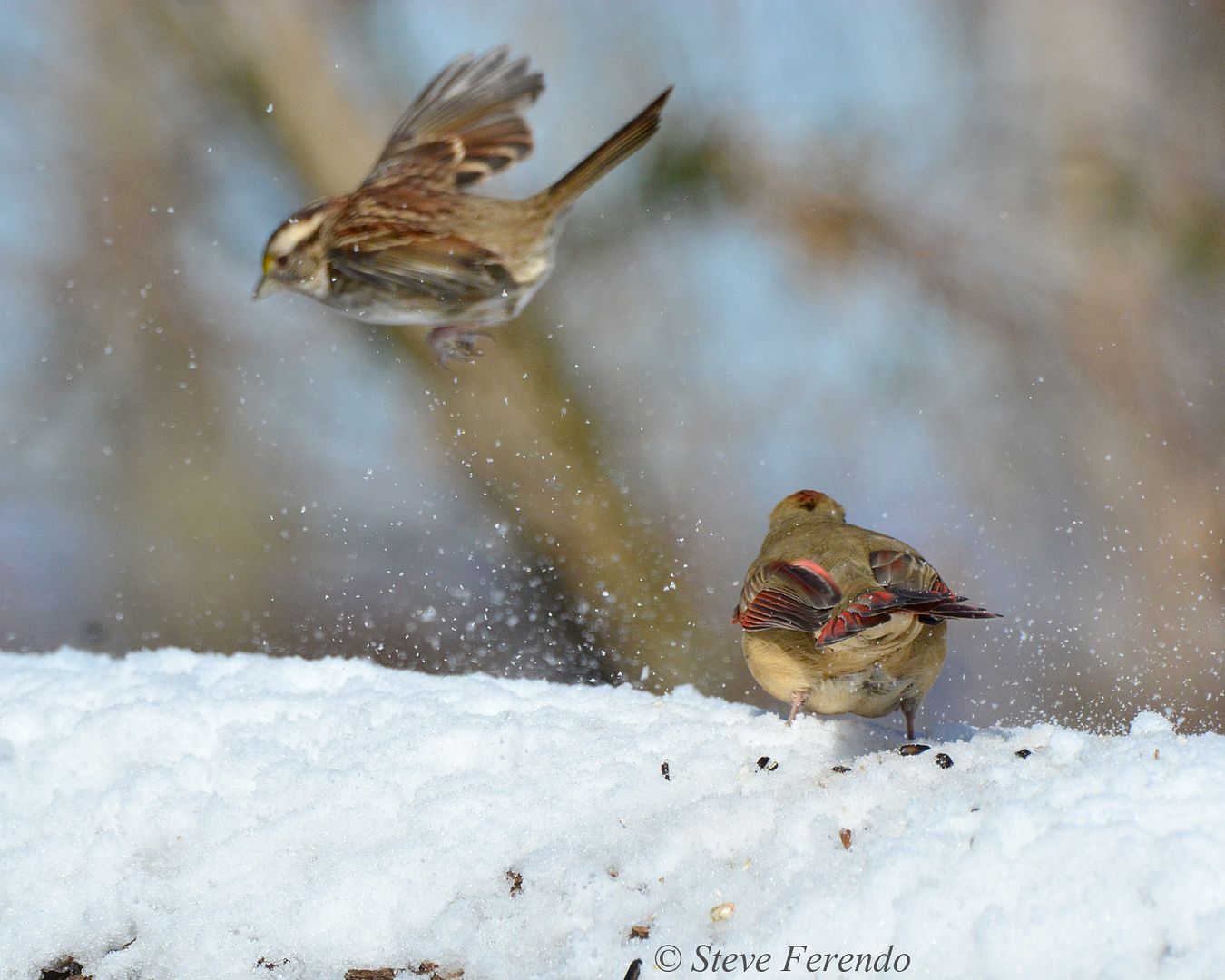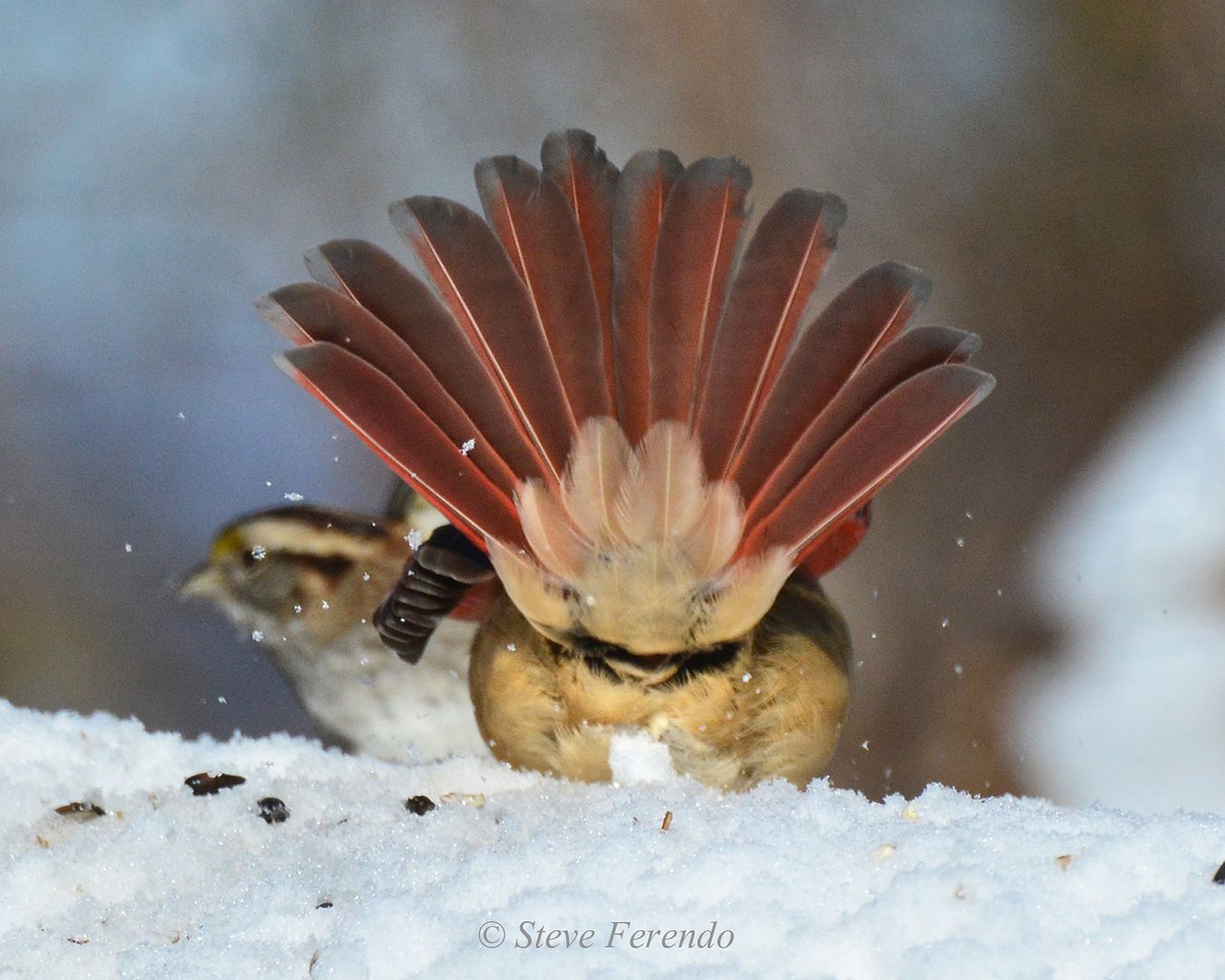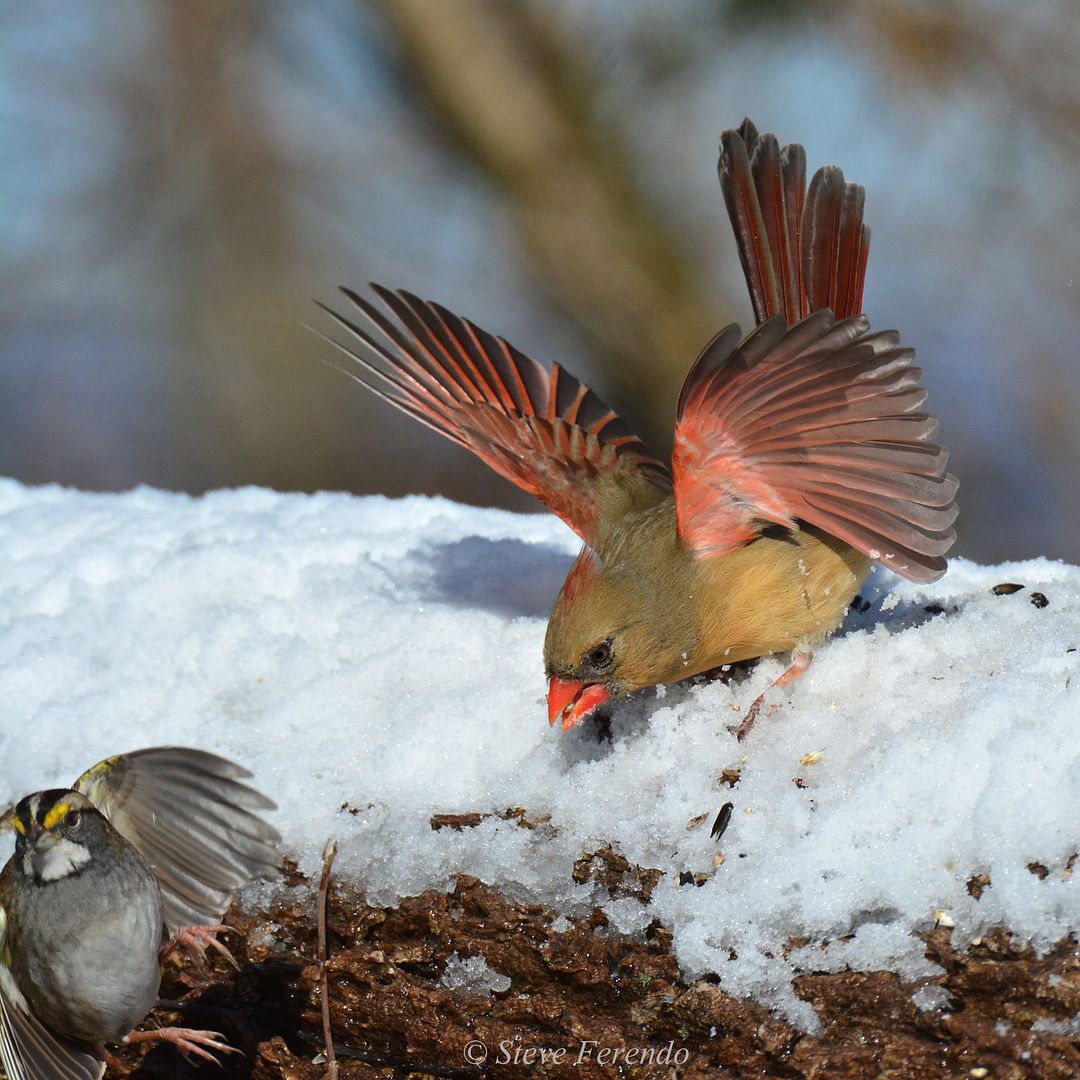 Both males and females are known for attacking their reflections in windows or other shiny objects at this time of year. Their territorial instincts are strong and they are quick to fight, even with themselves...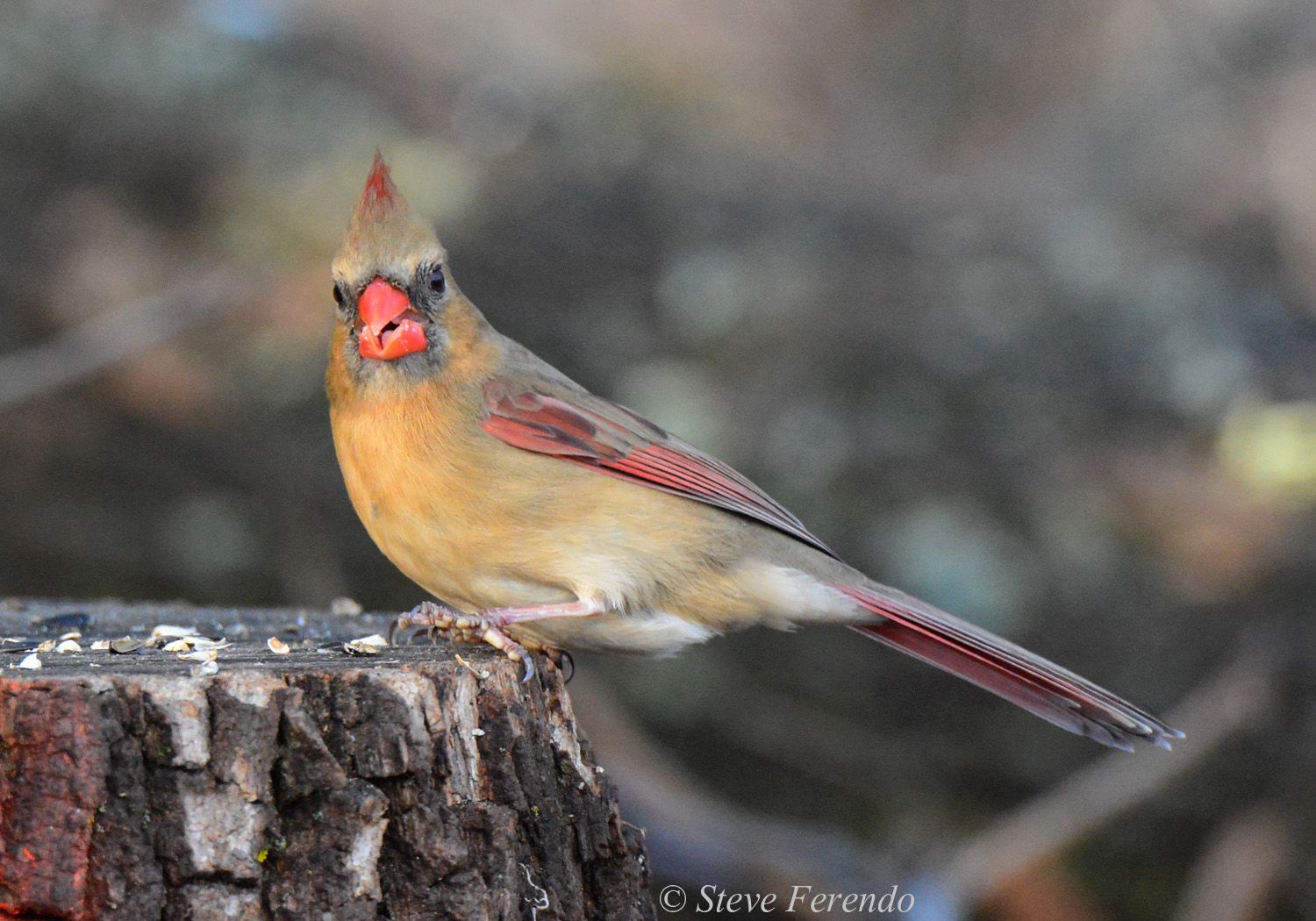 Thanks for visiting, stay well, and come back soon.