This tufted titmouse seems happy to discover a few seeds spread upon a log...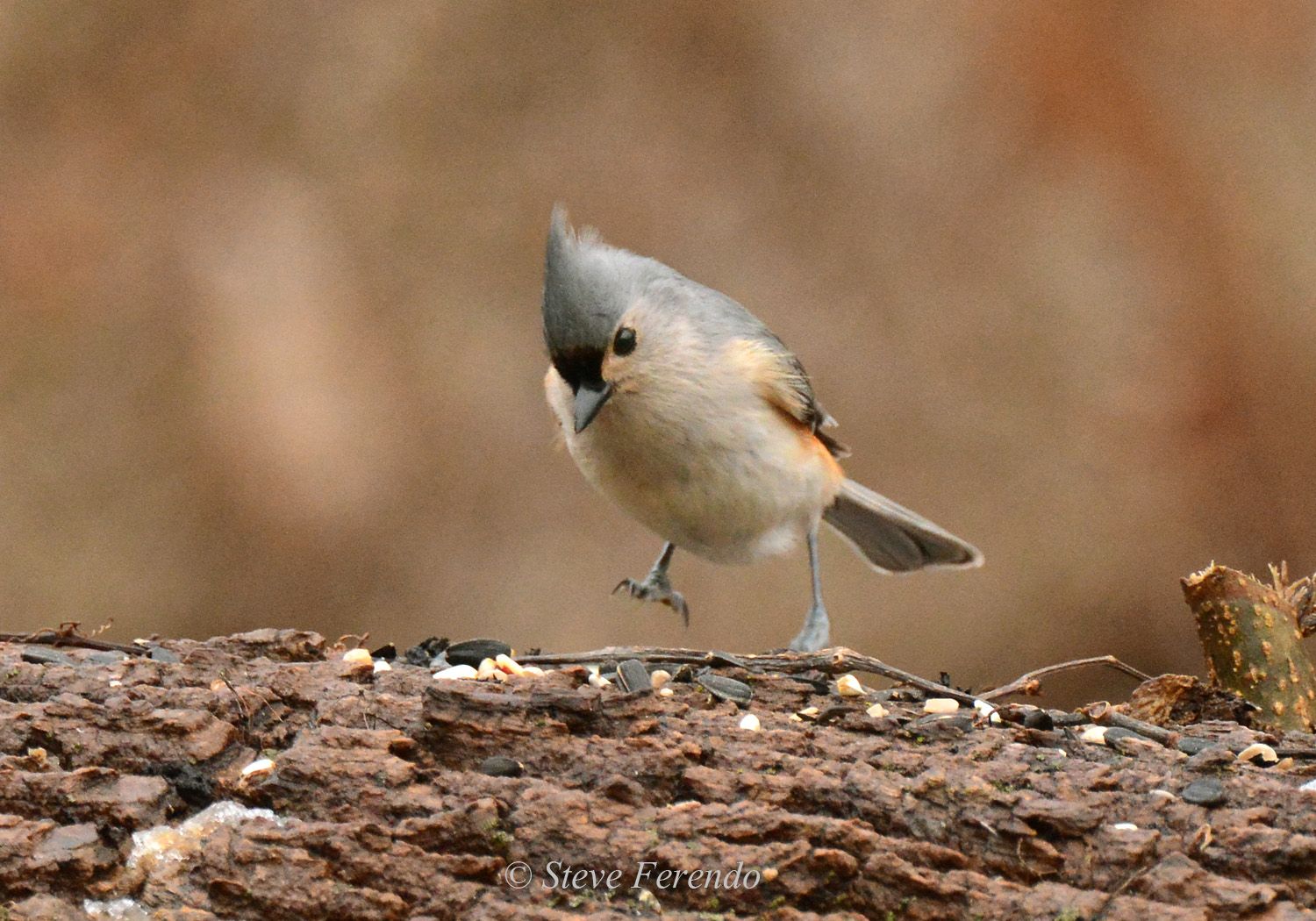 It usually selects one and flies to a nearby limb to peck it open and eat the kernel within...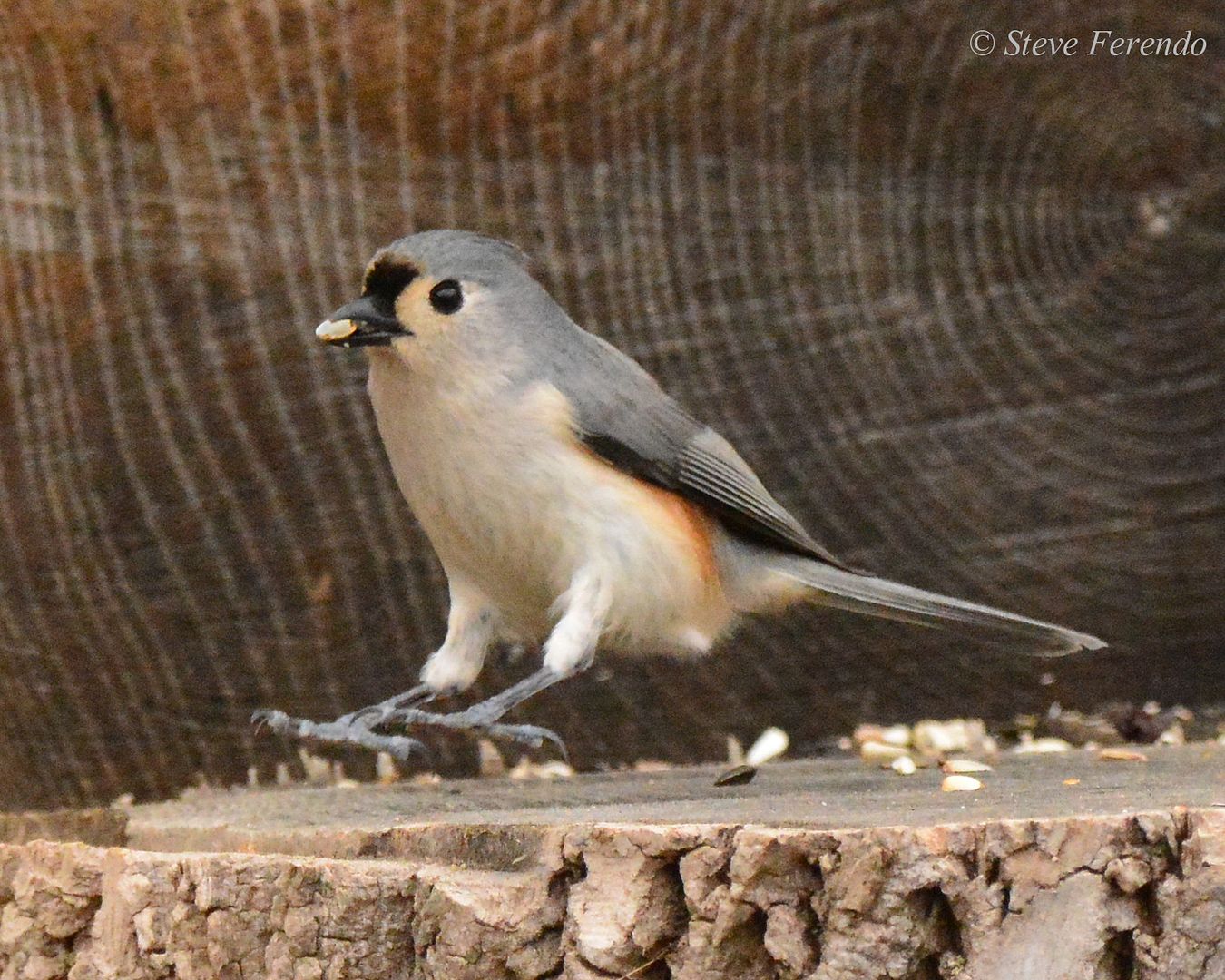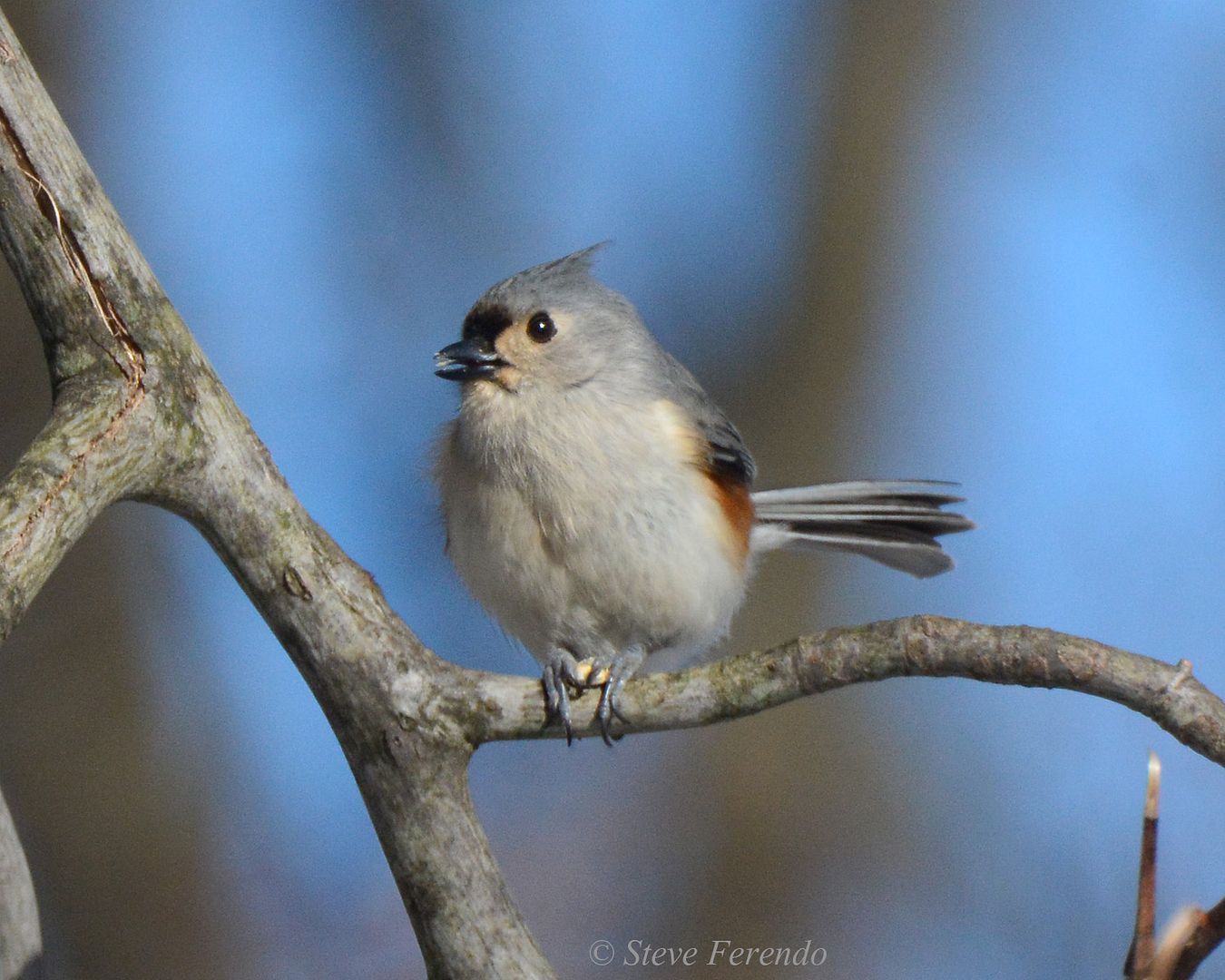 When each seed is devoured, the process is repeated until the bird is full or the seeds are gone...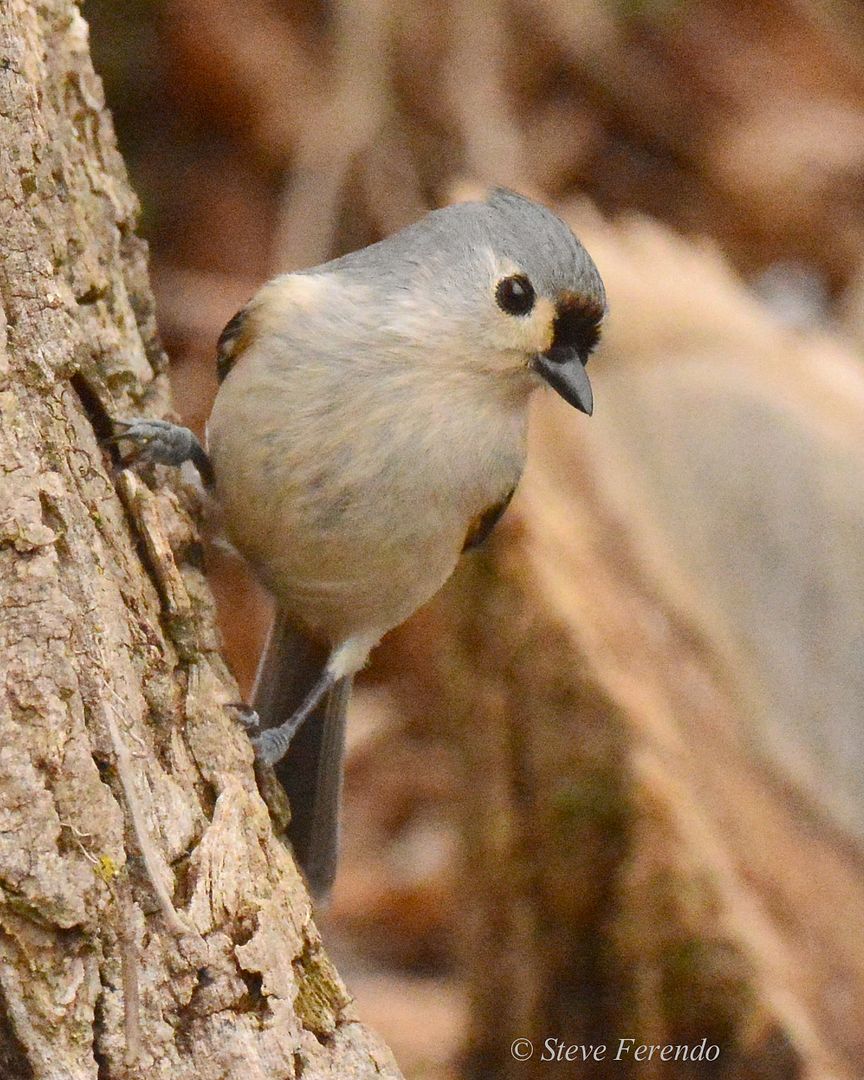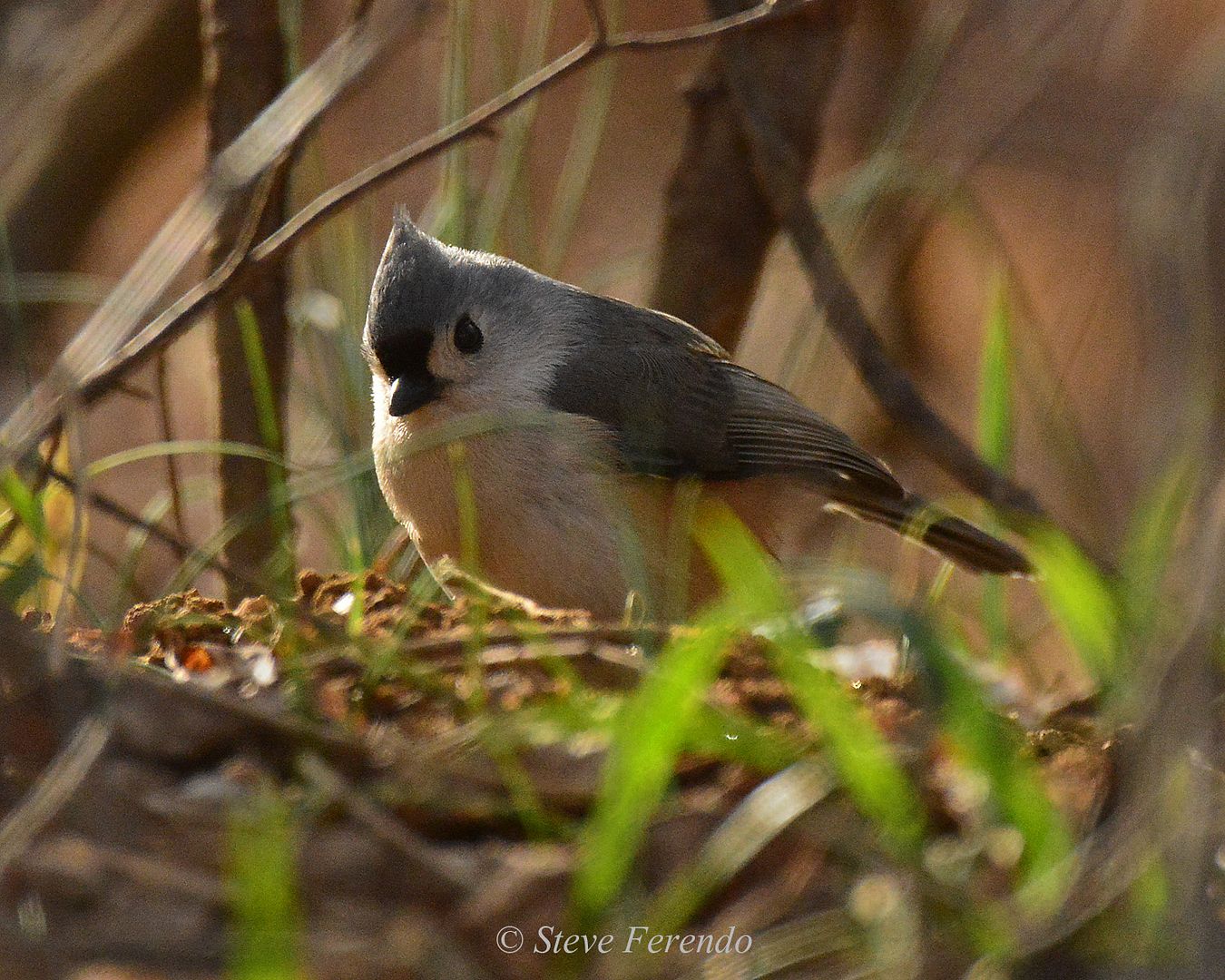 Their antics around feeders make the a favorite with many birders...
Thanks for visiting, be well, and come back soon.