When I first became interested in identifying birds this one was called the "rufous-sided towhee". At some point the folks who determine what the name of each species should be decided that "eastern towhee" will be the official name, at least until the next time it is changed...
Even though these birds are fairly common, their tendency to find food on the forest floor makes them one of the more difficult to obtain good photographs of. Placing food near their regular habitat can coax them out long enough to take a picture...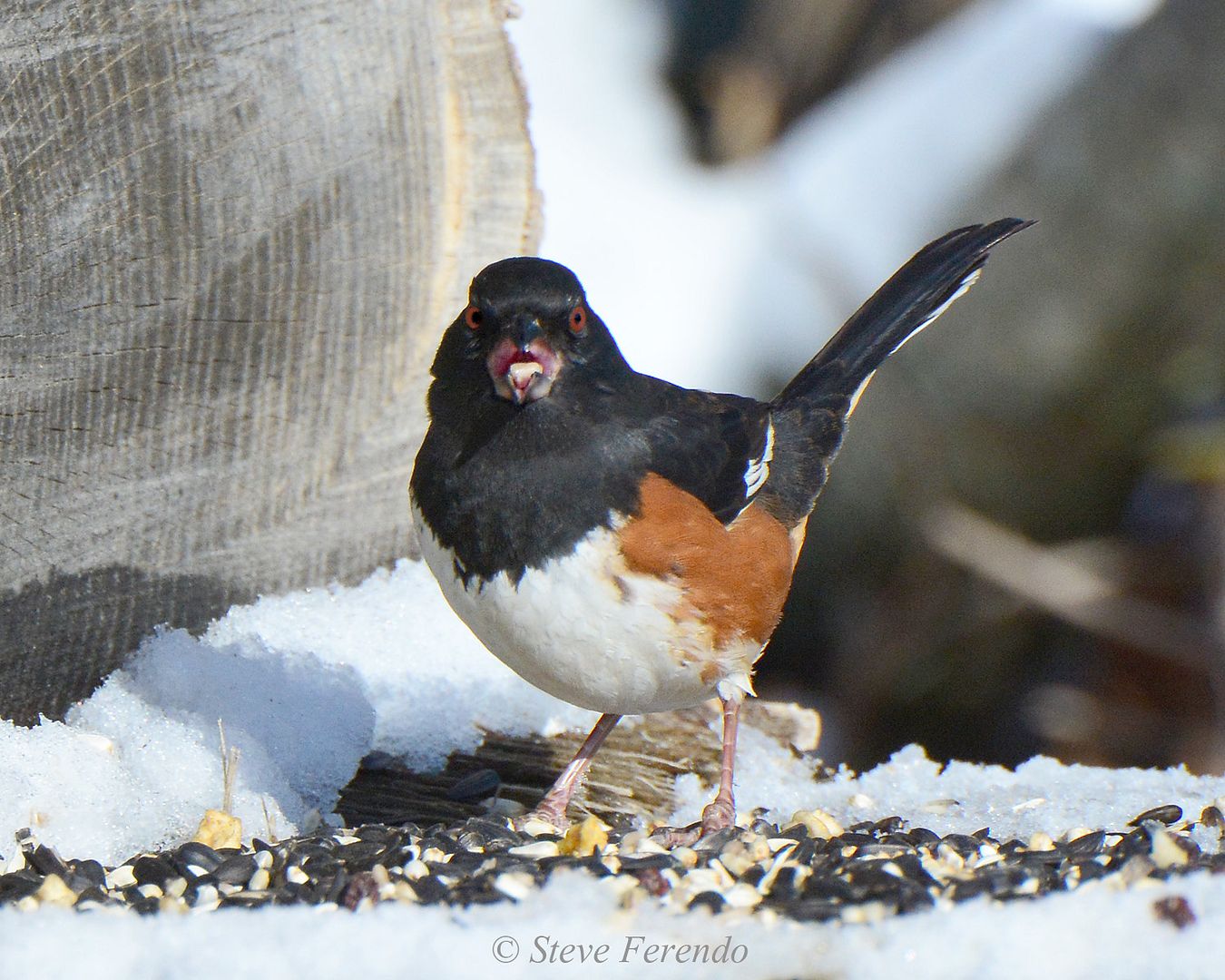 Because of their size it can be hard to imagine them as part of the sparrow family. They usually feed quickly and return to the security of the ground cover...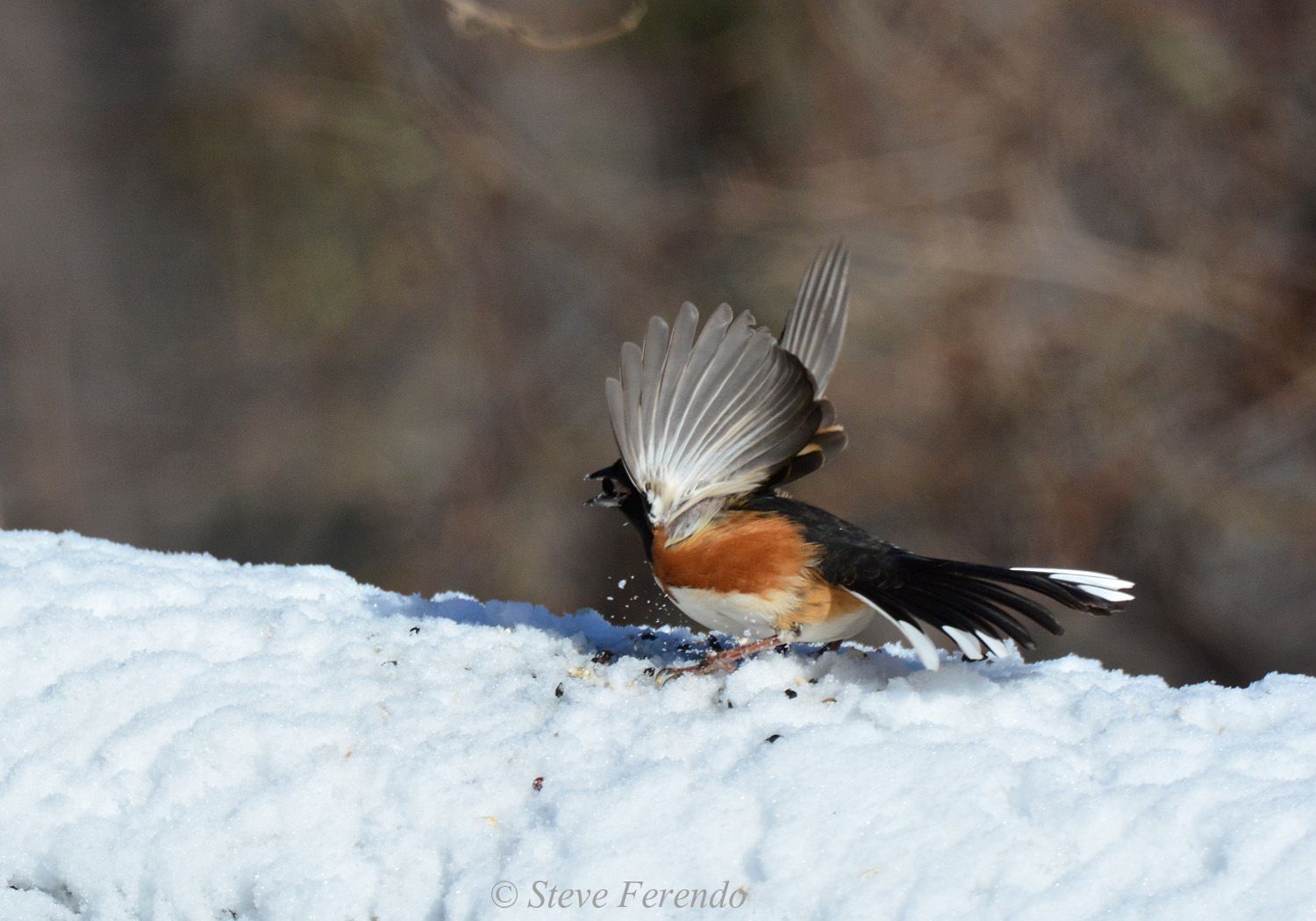 Because of their coloration and distinctive songs they are one of my favorite birds at any time of the year...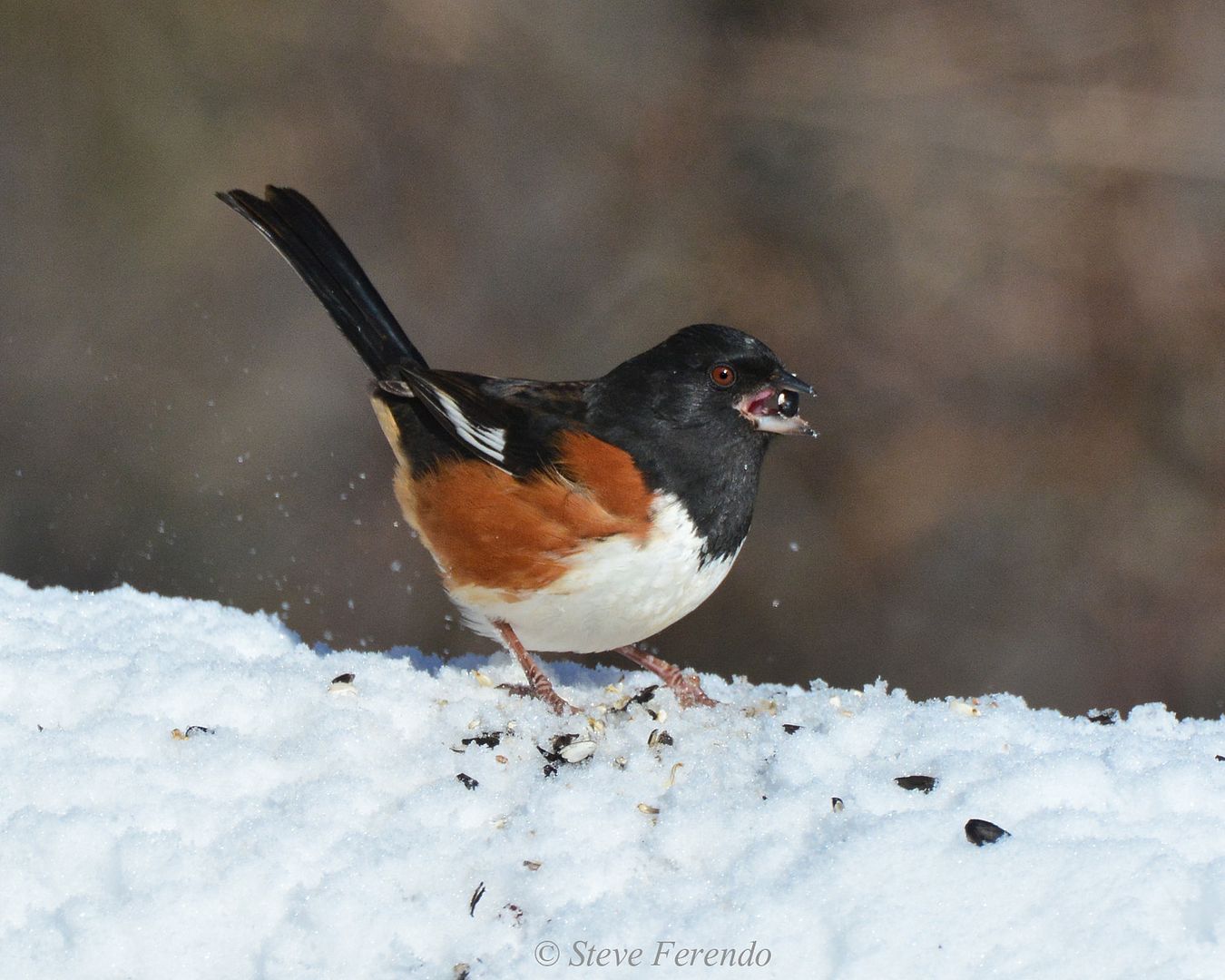 Watch for them when you hear the call "drink-your-tea".