Many people view raccoons as a nuisance and it's easy to understand why. Their proclivity for getting into trash and pet food, digging under buildings, raiding chicken coops and other undesirable activities do not exactly endear them to the humans affected.
Due to the presence of our dogs we are not bothered by their mischief, so I can appreciate them for the energetic and interesting creatures they are...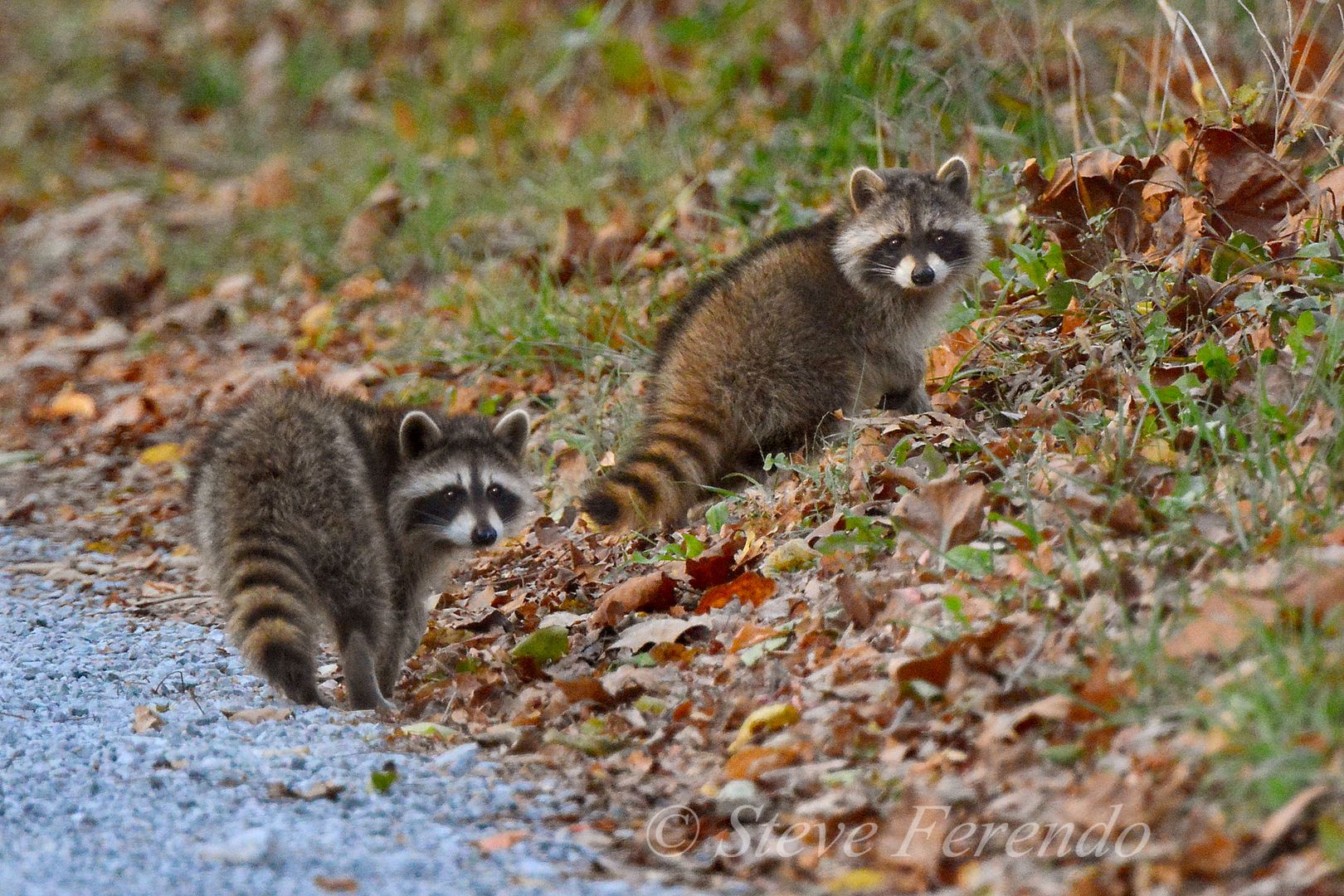 I was concentrating on watching for deer and did not notice the raccoons until they were close to my parking place. As soon as I emerged to take a photo they scrambled up the nearest tree...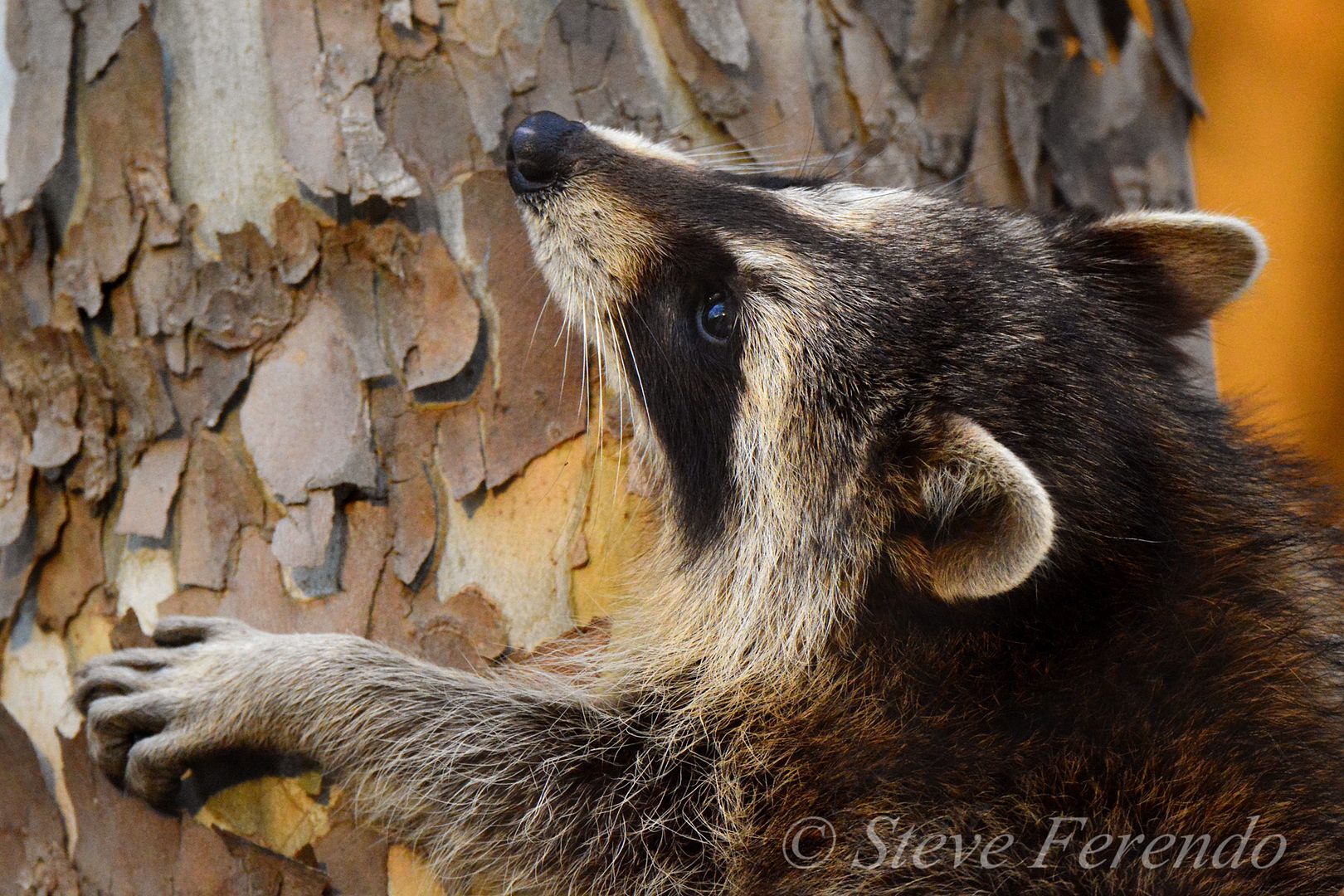 Raccoons are trapped for their fur, hunted for sport and even sought as a food item in many parts of the country. When growing up in rural West Virginia I enjoyed many meals that included raccoon as the main dish. Today, I enjoy them as subjects for photography only.
I hope you enjoy them, too.