I parked in a new area recently, that consisted of an overgrown field quickly filling in with young trees. The field must have been a resting area for migrating American Yellow Warblers. There were so many that I lost count but I was able to get a few photos of an inquisitive male...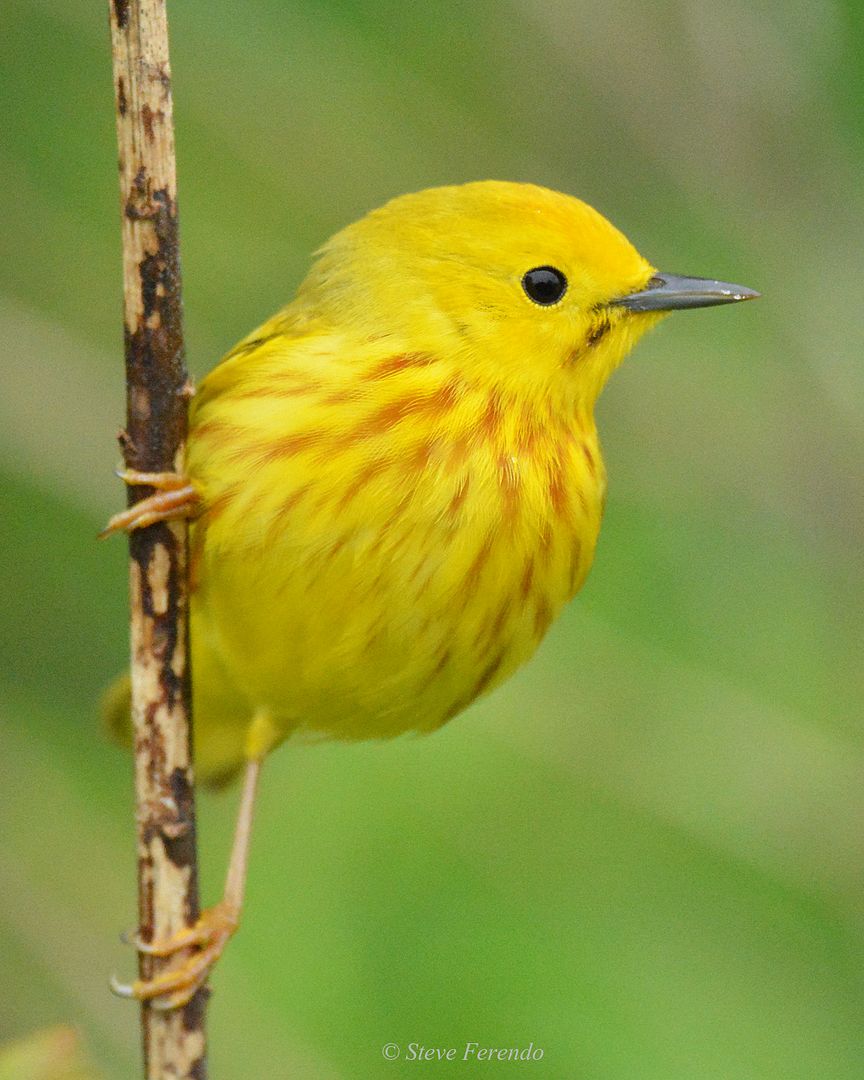 In addition to their striking color they can be identified by their songs and calls...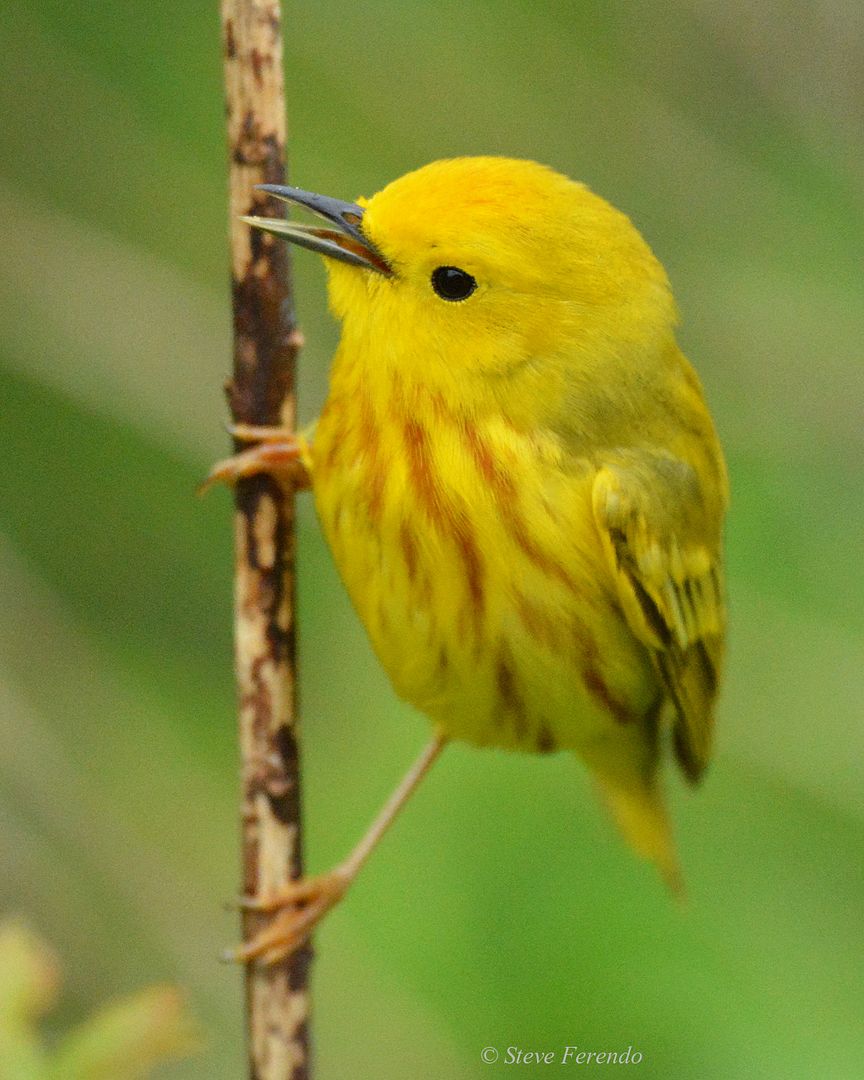 Keep a sharp out for these little beauties. Not every yellow bird that crosses your path is a Goldfinch.