I recently found this wild turkey hen on my neighbors fence. She reminded me of someone taking a sobriety test, trying to walk in a straight line...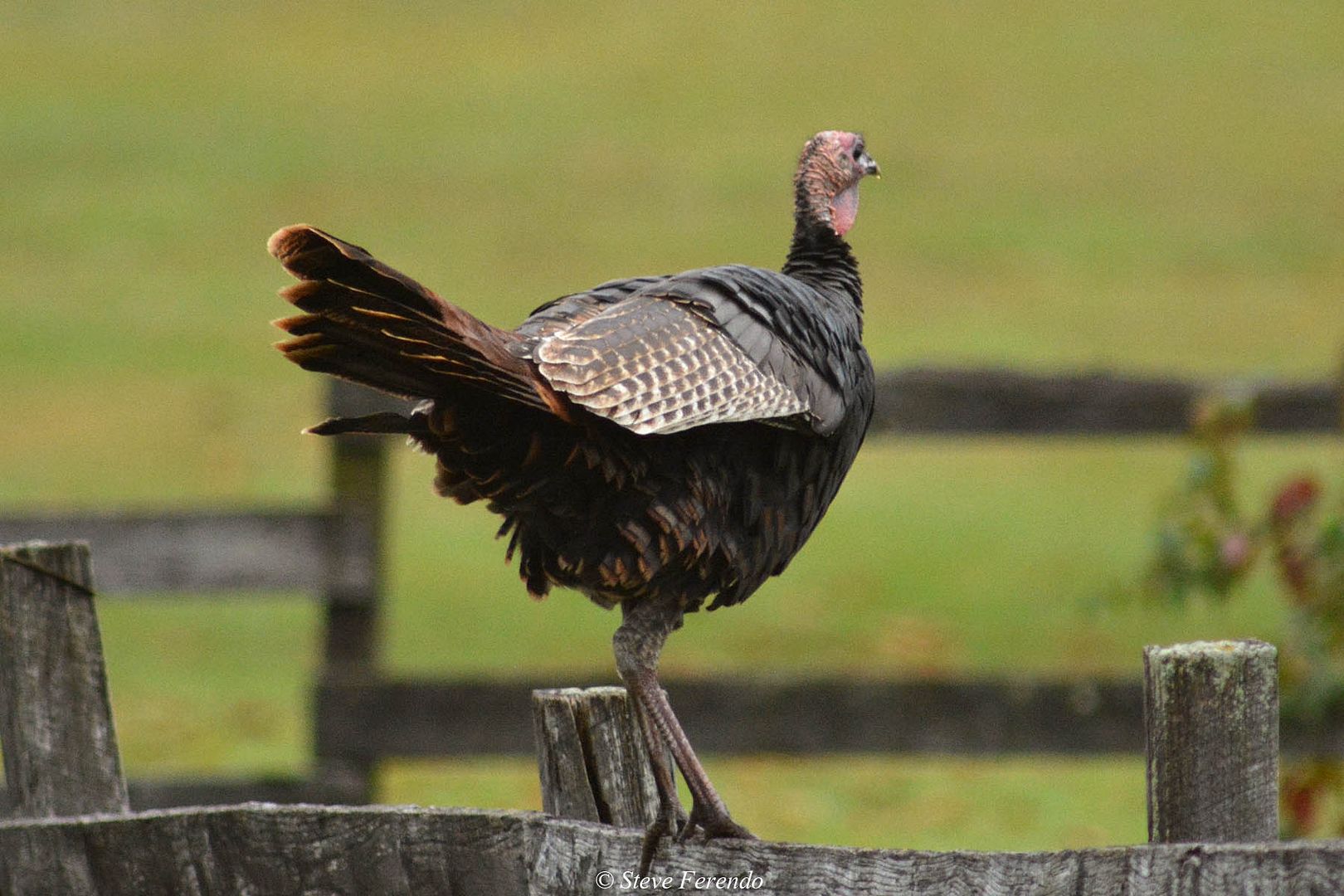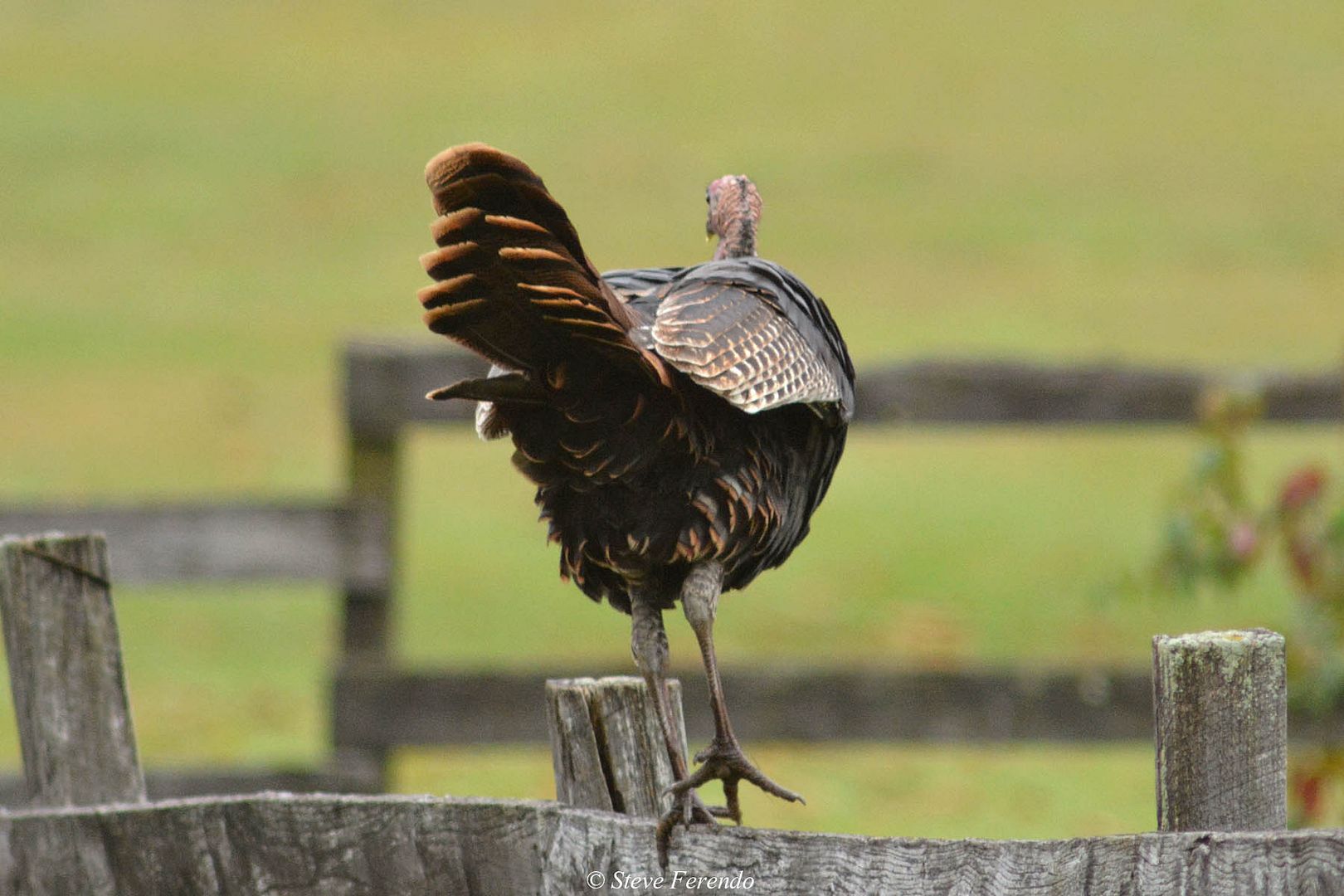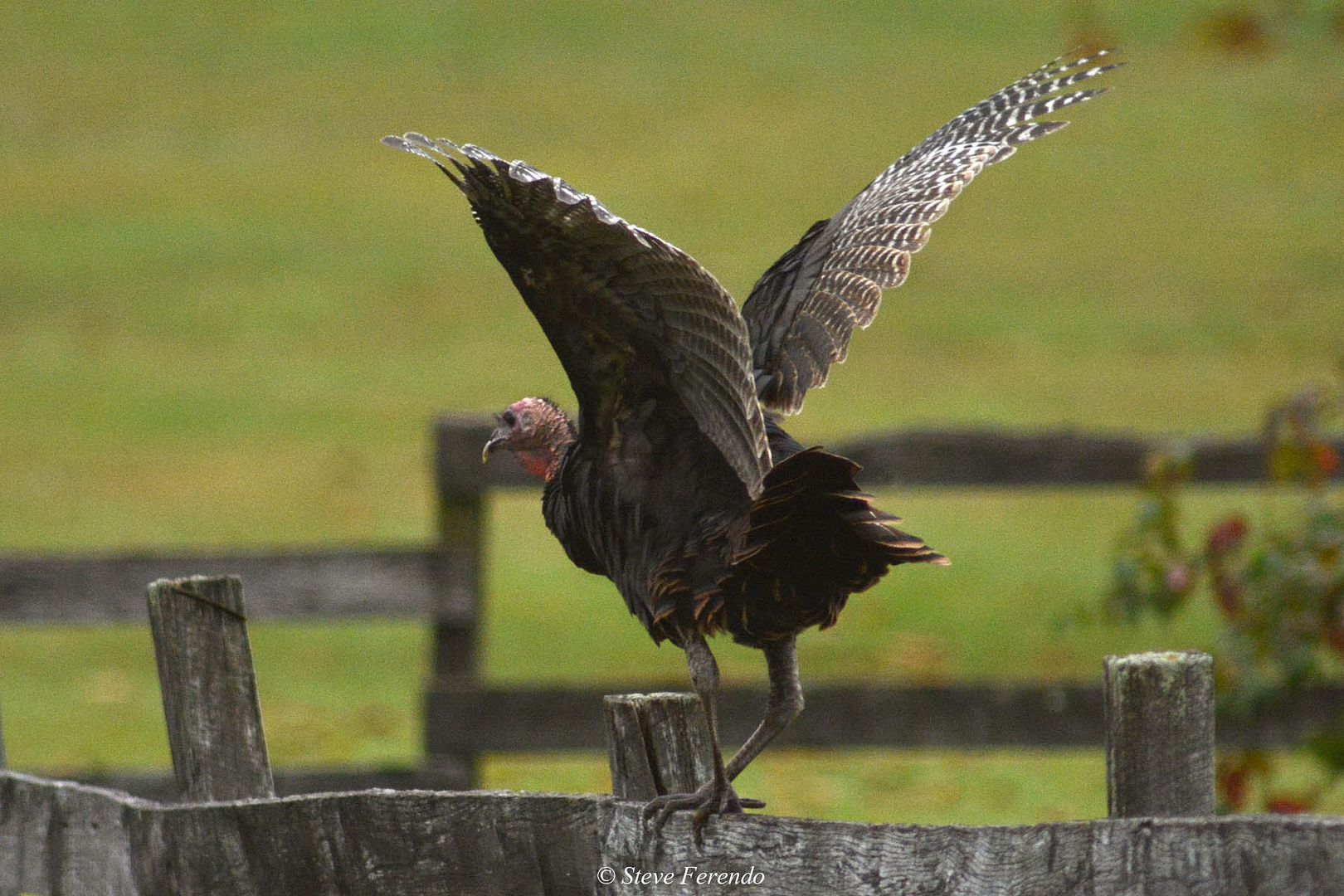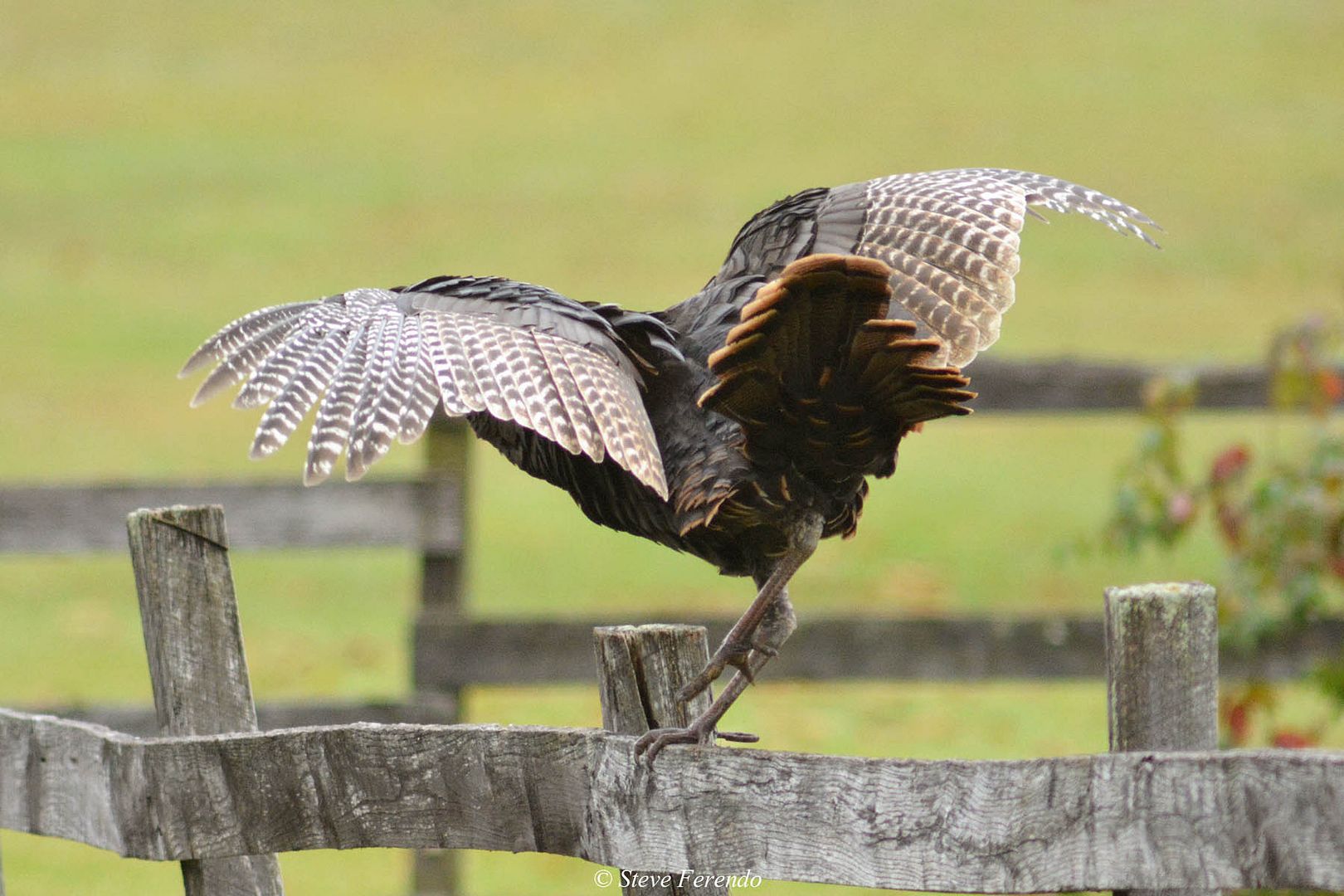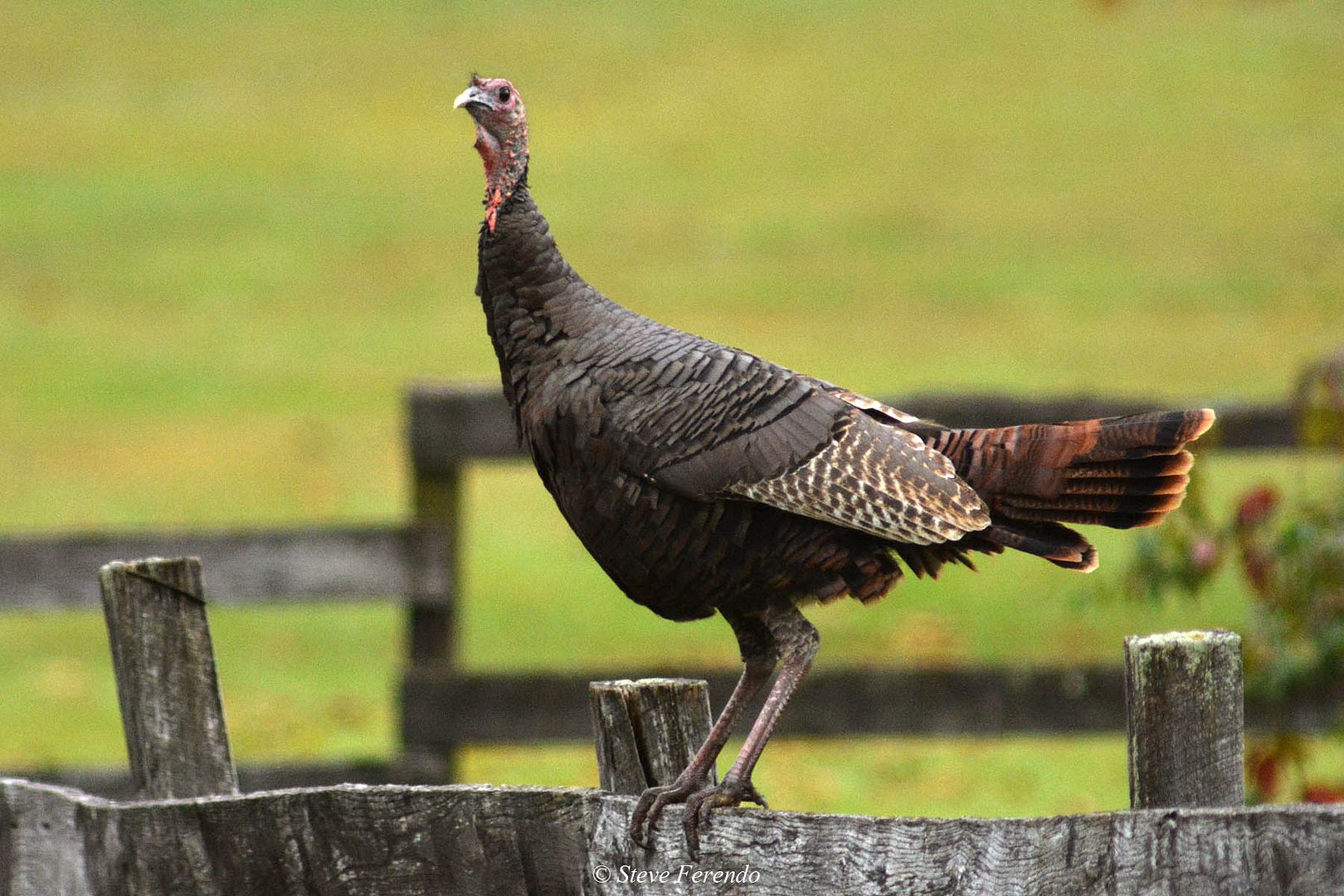 I guess she was happy with her performance, it looks like she's doing the "happy turkey dance" to celebrate...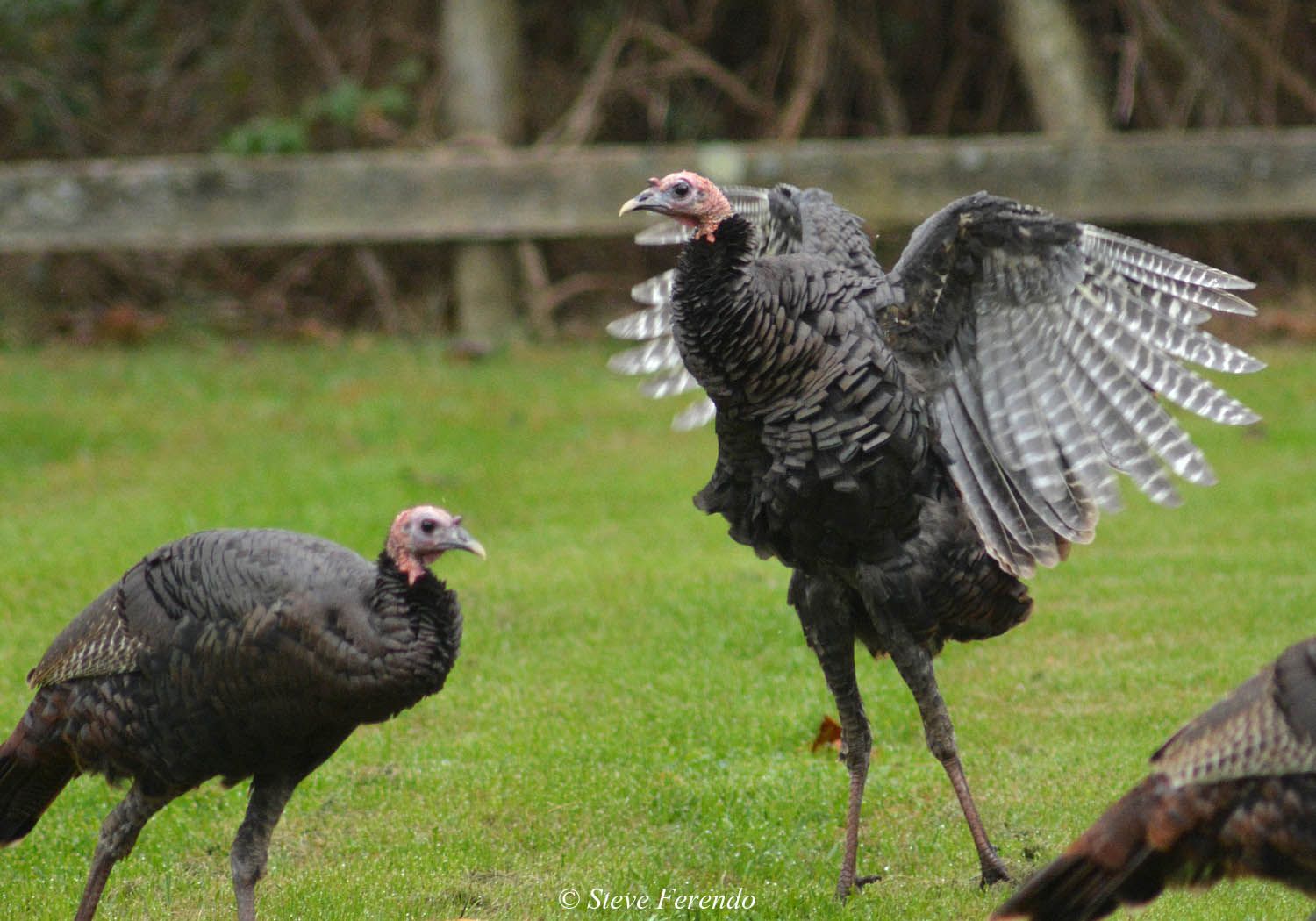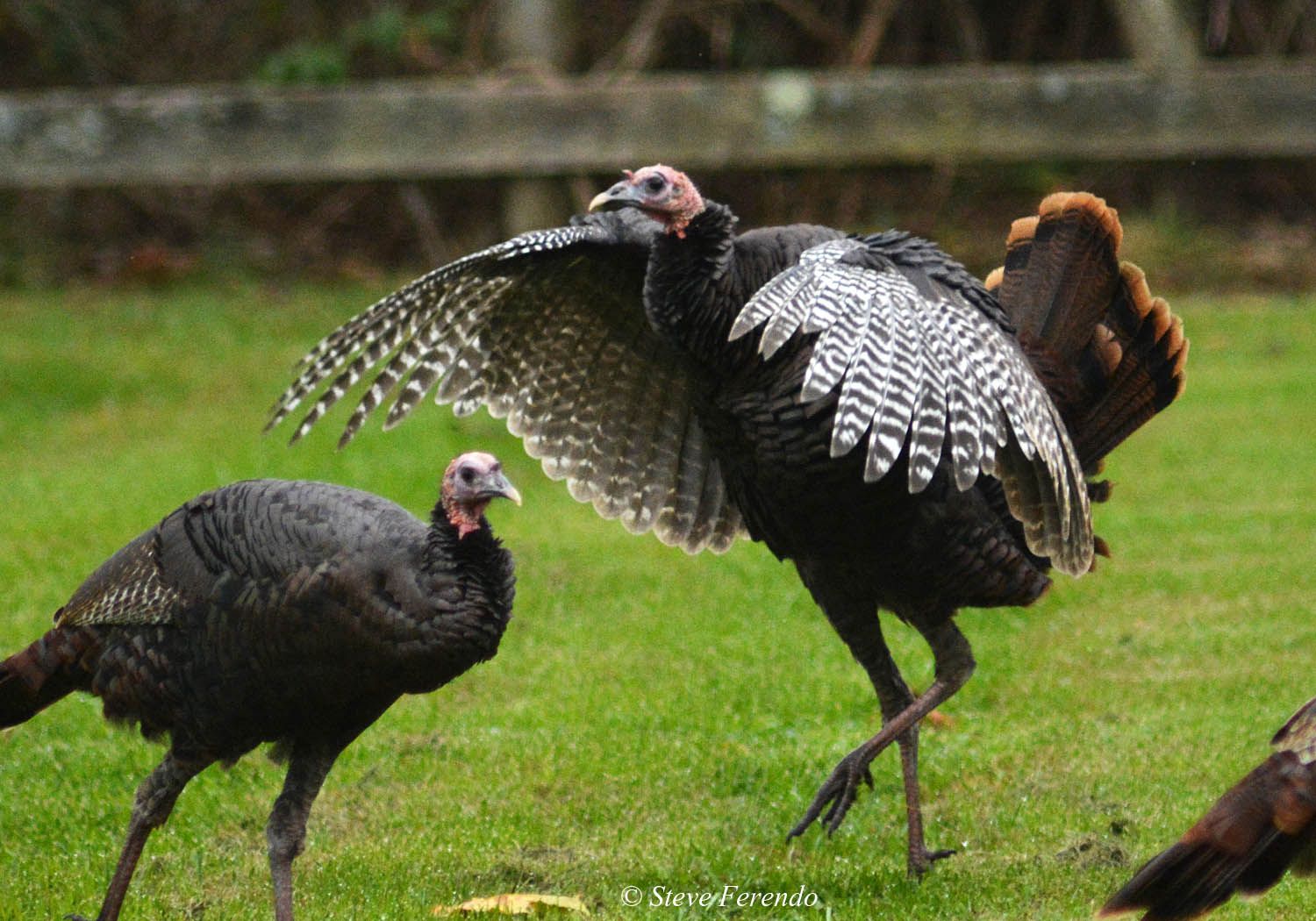 This is the second year we have had turkeys in the neighborhood. I enjoy seeing them and watching their antics.