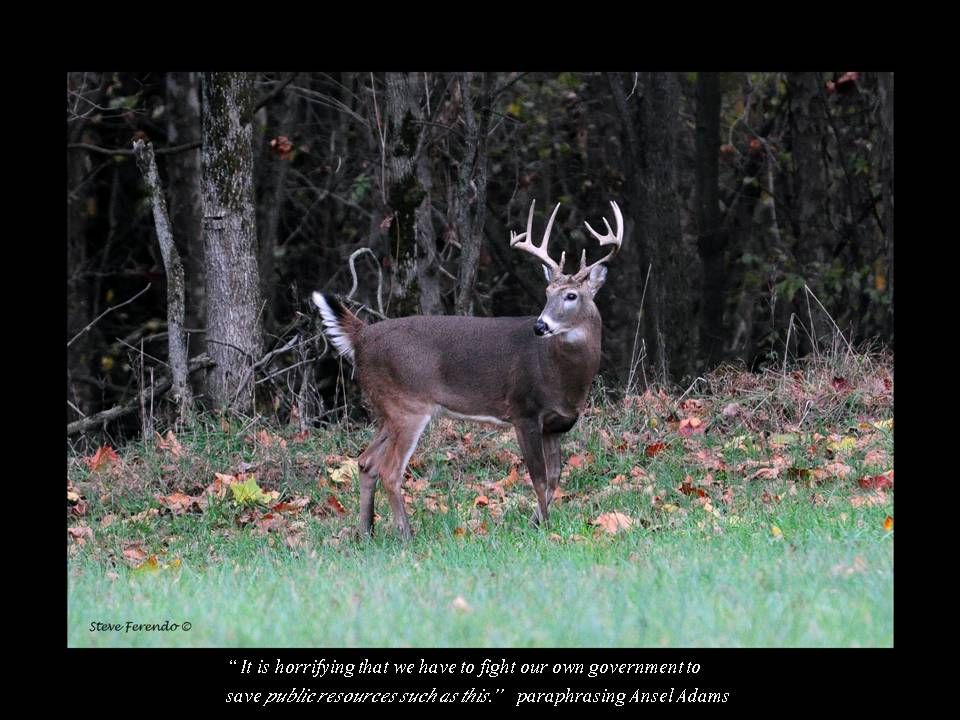 The public meeting held on August 28, 2013 to review and provide input to the proposed Whitetail Deer Management Plan was very lightly attended.

I would estimate that less than twenty individuals were present to read the proposal, ask questions and hear from the biologists and park managers.
Here are the key points that I took away from the proposal presented at the meeting:
·
The number of deer on the battlefield would be reduced from 497 to 41 over a five year period.

160 deer would be removed by sharpshooting over an additional 10 years.
·
The cost for killing the deer would be $200 each for years 1-5.

Continued removal of deer from the battlefield in years 6-15 would cost $400 per deer.
·
Cost for sharpshooters is $195,800.
·
Total cost of the proposed deer management plan will be $391,118.
·
There is no provision to target female deer, versus antlered bucks, during the implementation of the proposal.
I encourage each reader to go to the web site linked above to read the plan and leave your comments, questions or observations. If you do not think this plan will have an enormous impact on the battlefield I would encourage you to visit Catoctin Mountain Park in northern Frederick County where deer sightings have become rare due to a similar plan implemented there.