Two days ago I visited the muskrat pond and only could find the drake (male) wood duck. I hoped nothing had happened to the female. Yesterday I went to the pond again and did not see either of the pair. I left wondering if a mink, fox, or other predator had found them easy prey.
Today I was relieved to see both ducks swimming about and acting normally. Here are a few photos of them...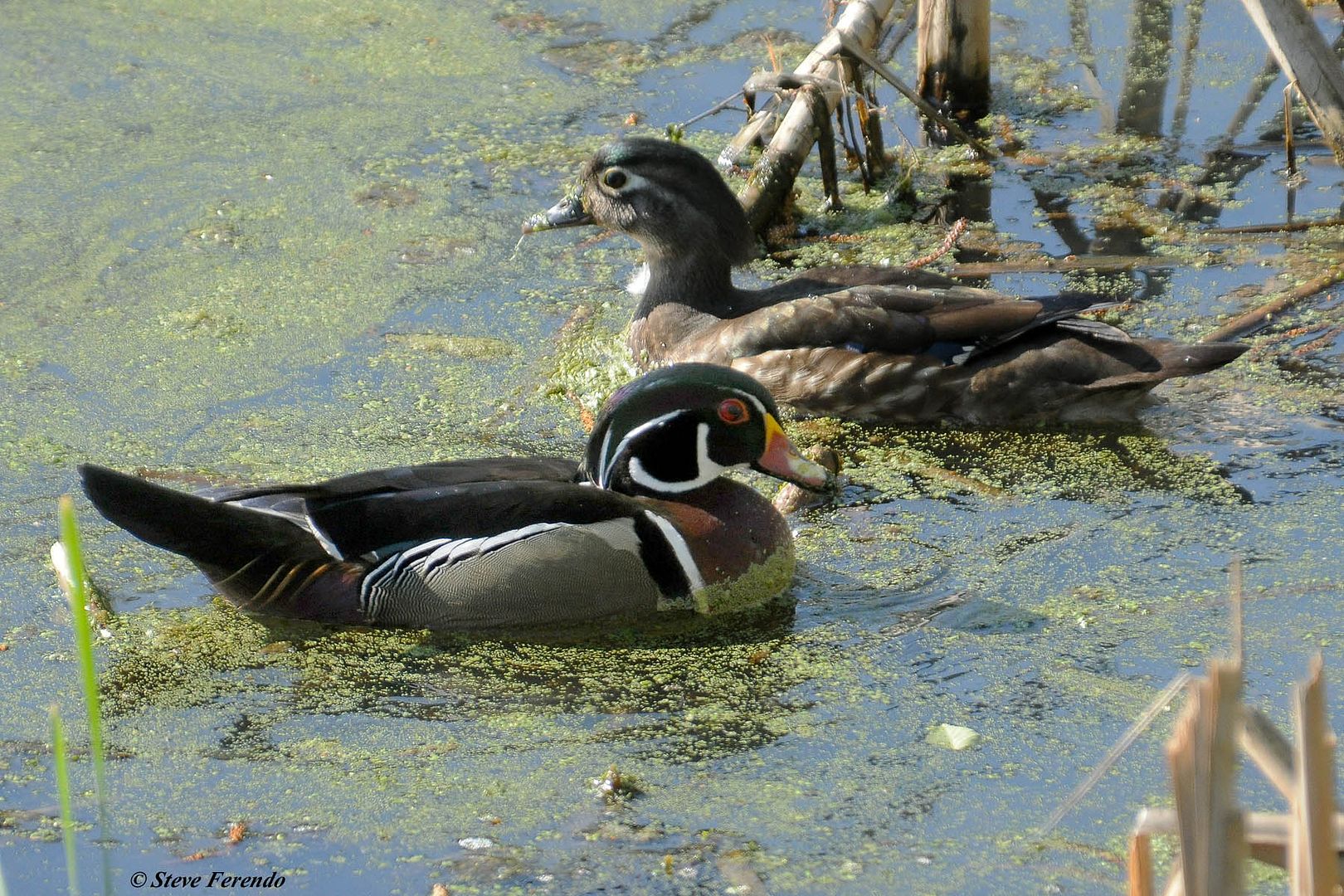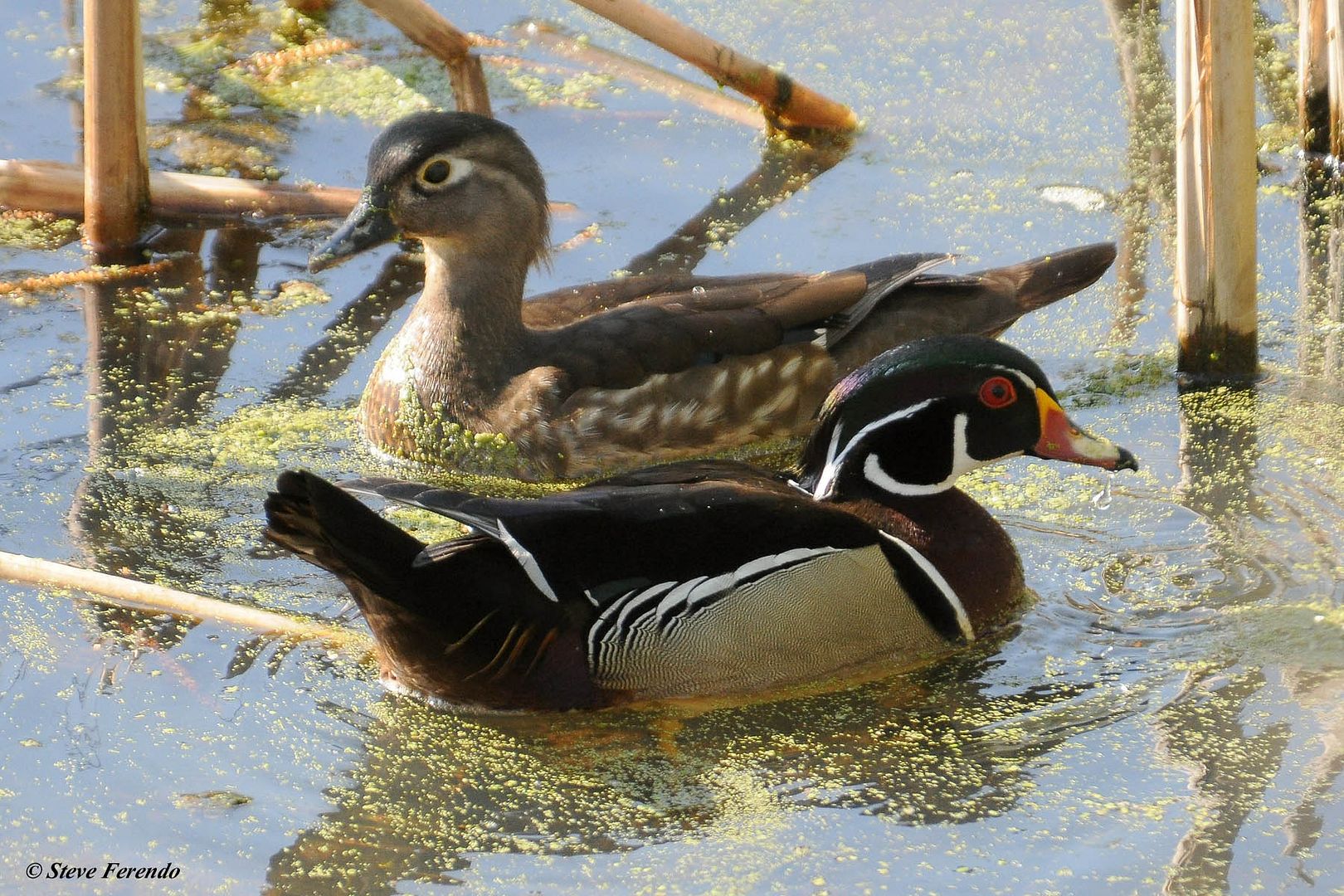 In the next two photos it looks as if the male is rushing to the hen to whisper a secret in her ear...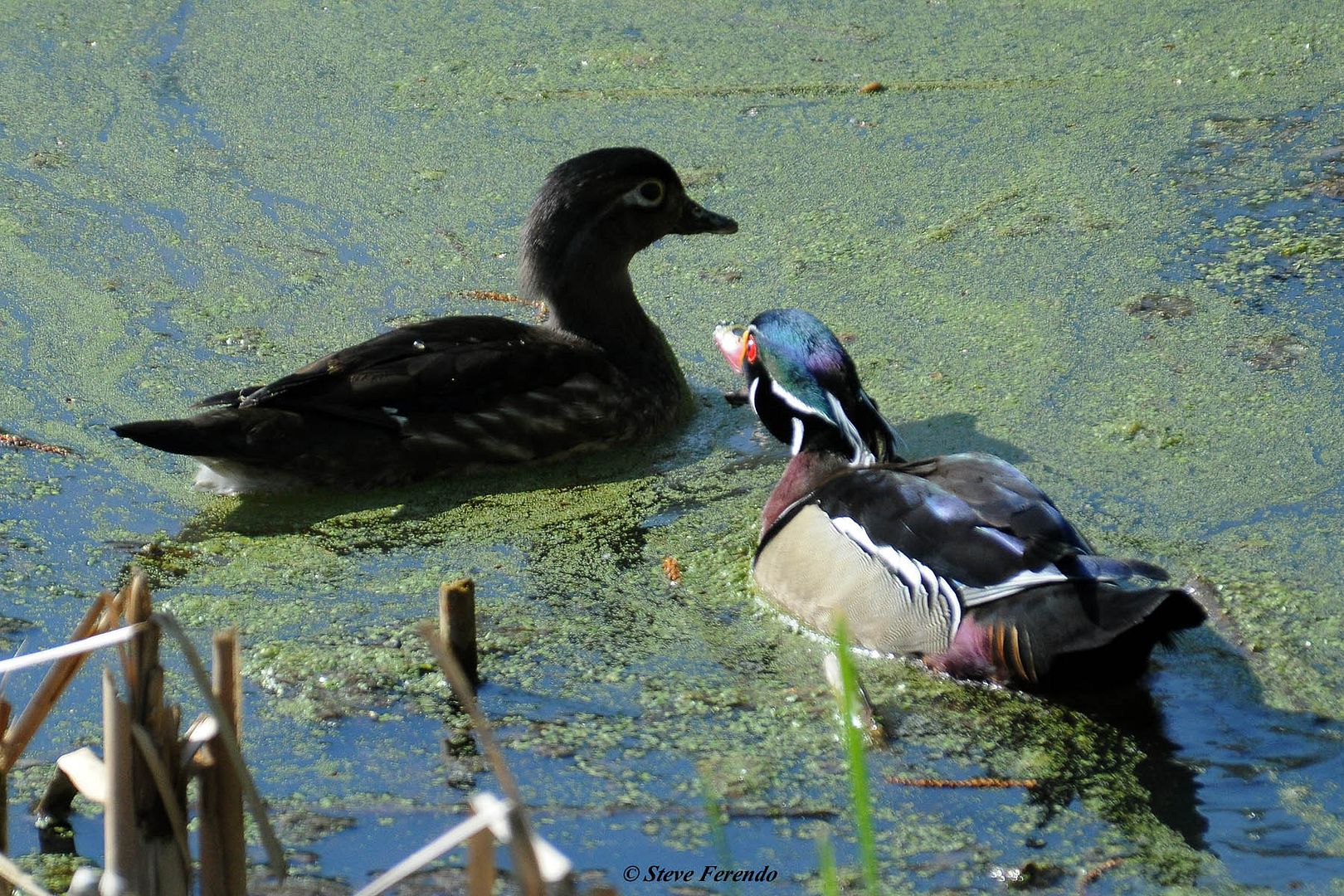 Or maybe it was just an affectionate peck on the neck...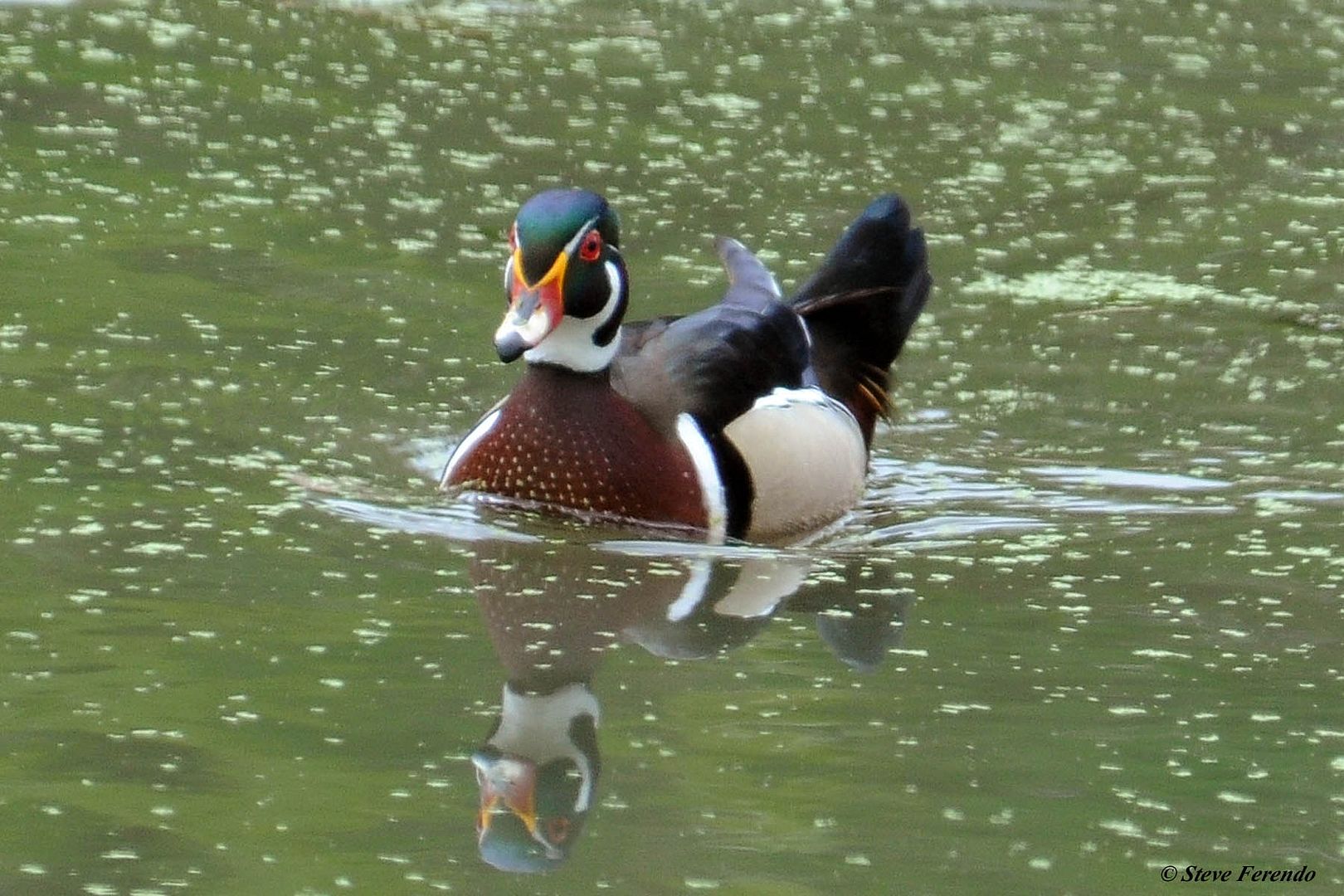 A little clean up is in order after swimming in the pollen covered pond...