A pair of beautiful Wood Ducks has selected the pond as their home, at least for the time being. I look forward to the day when they are leading a new brood of ducklings through the cattails...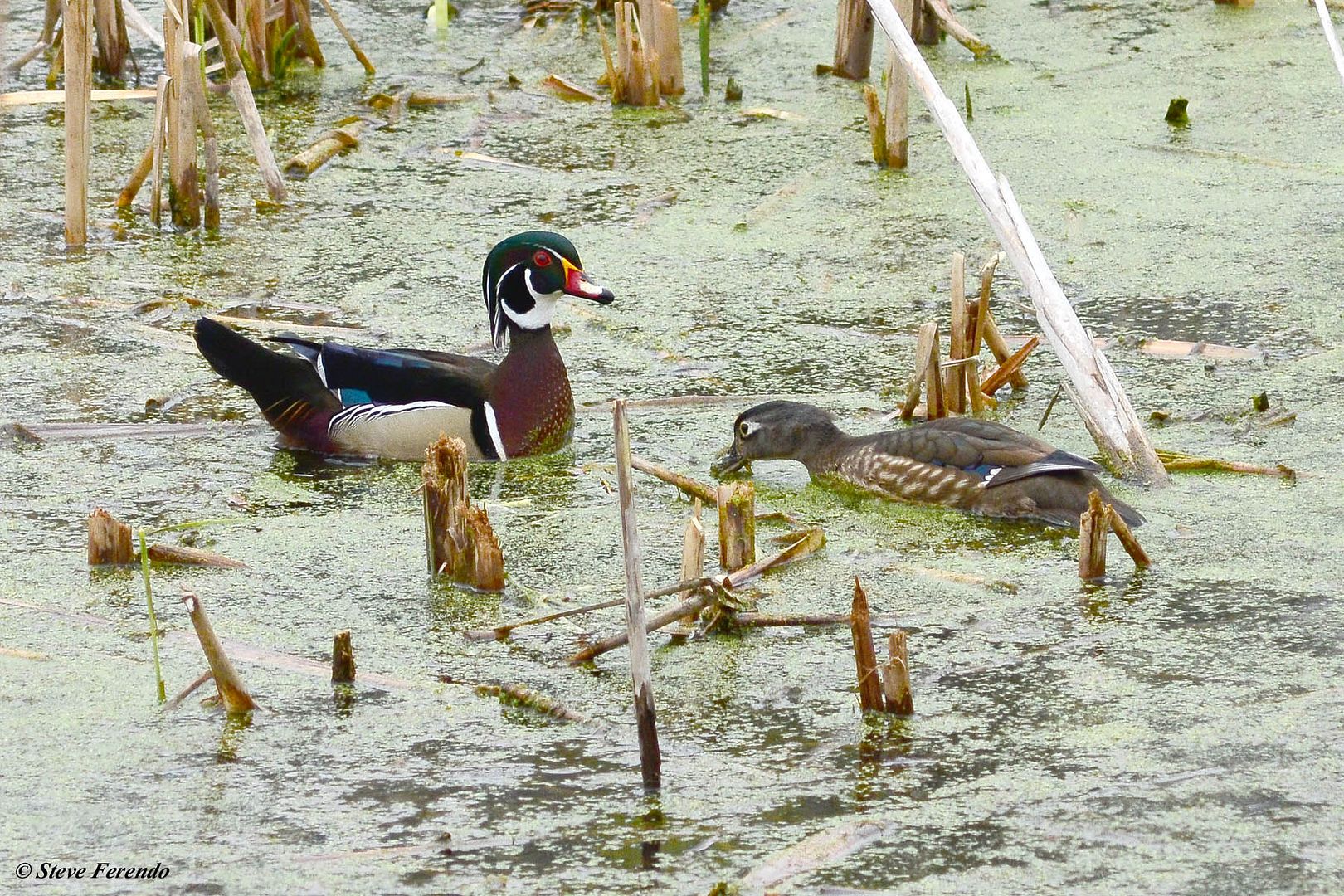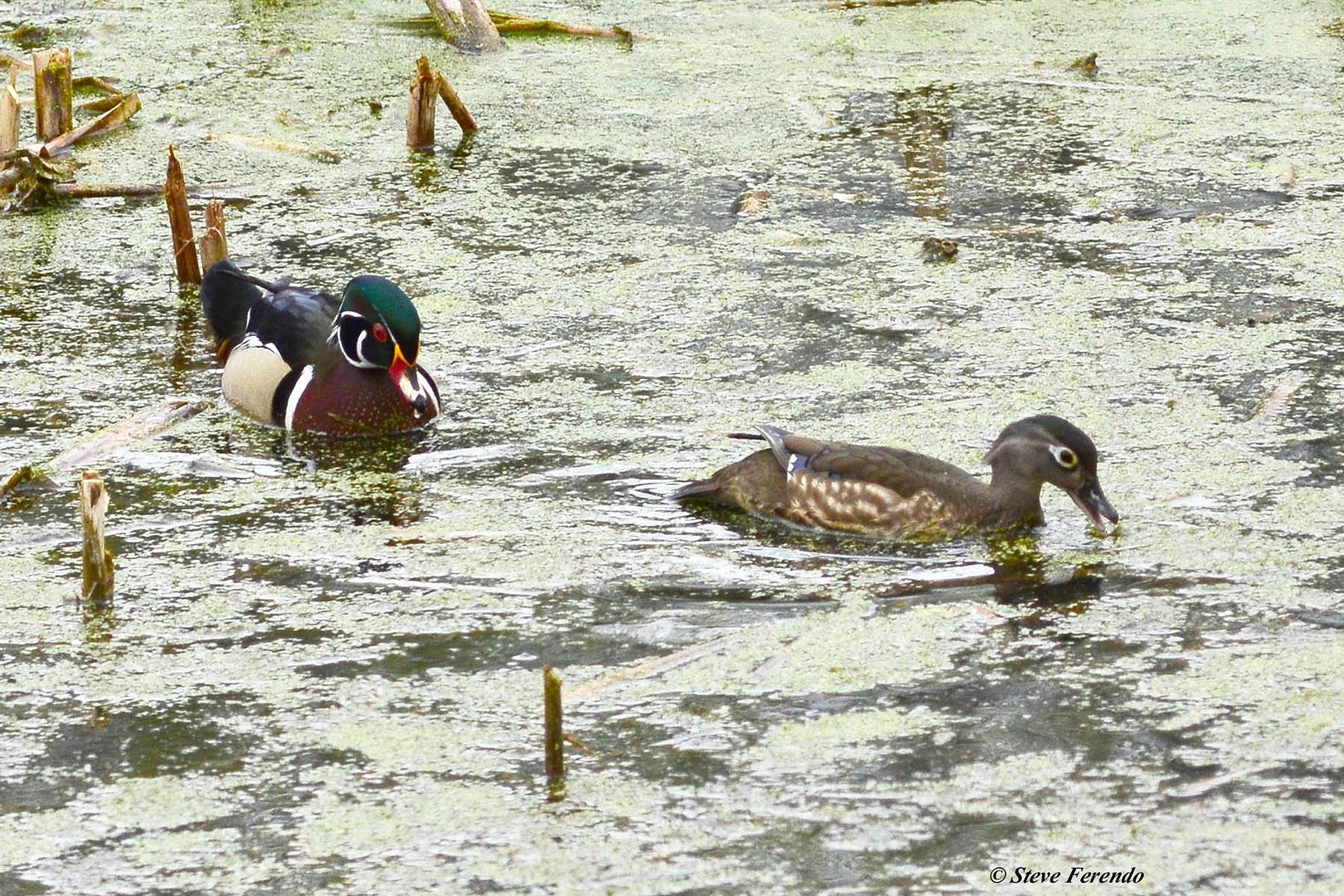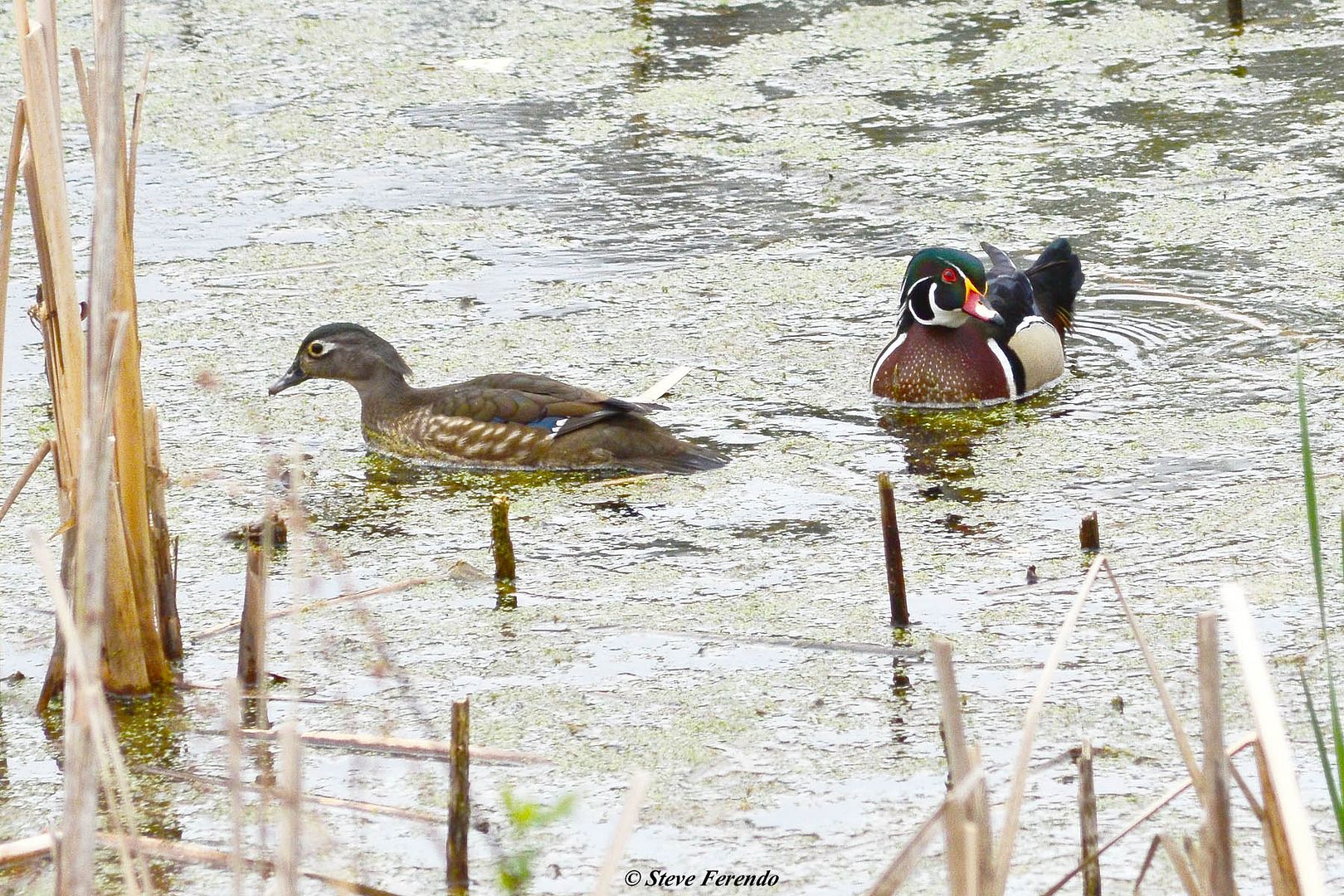 Here the male shows its' colorful plumage...
The next two photos are of the same female. In the first, the light is subdued...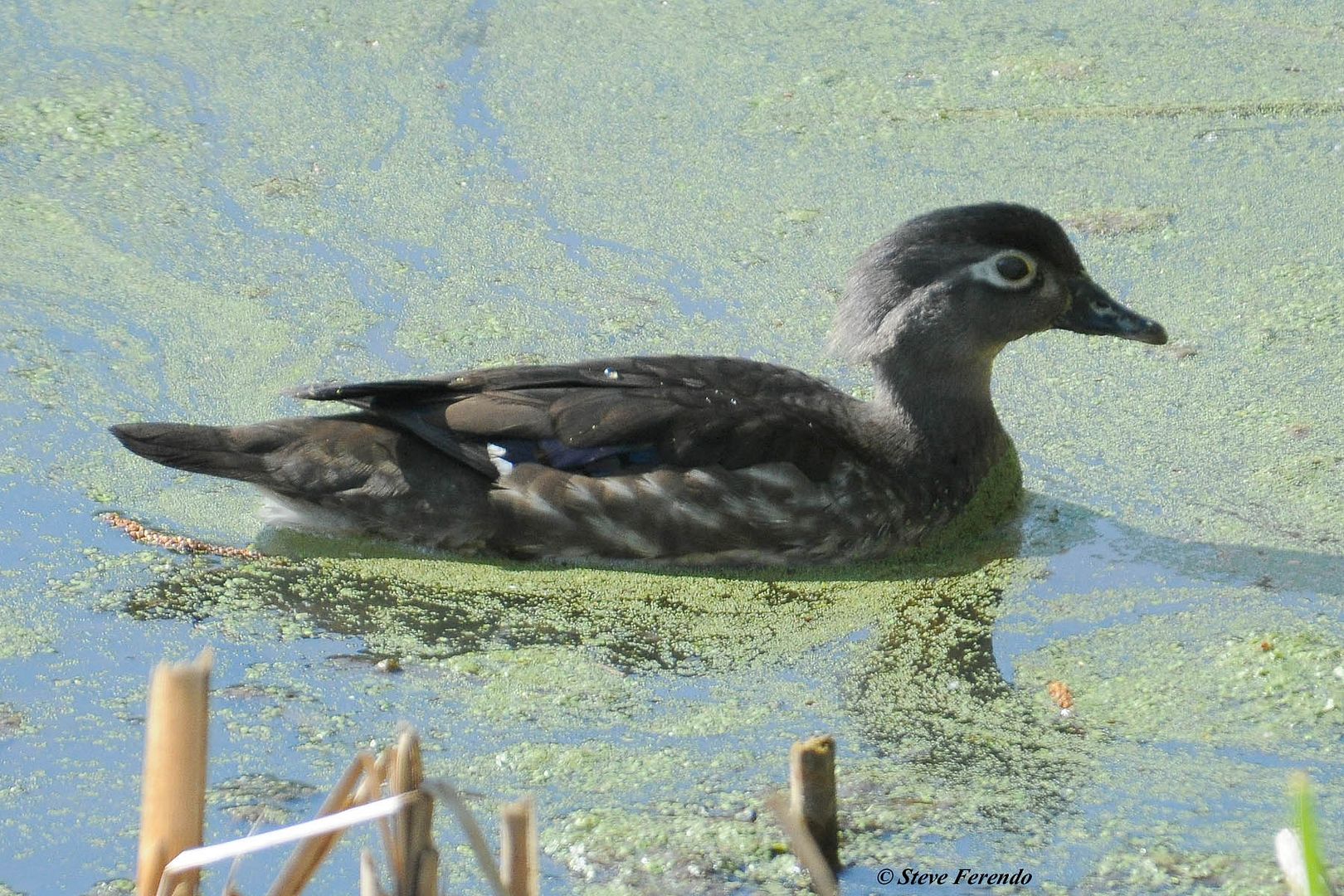 This photo was taken in different light. The color and textures of the hens' feathers are more visible...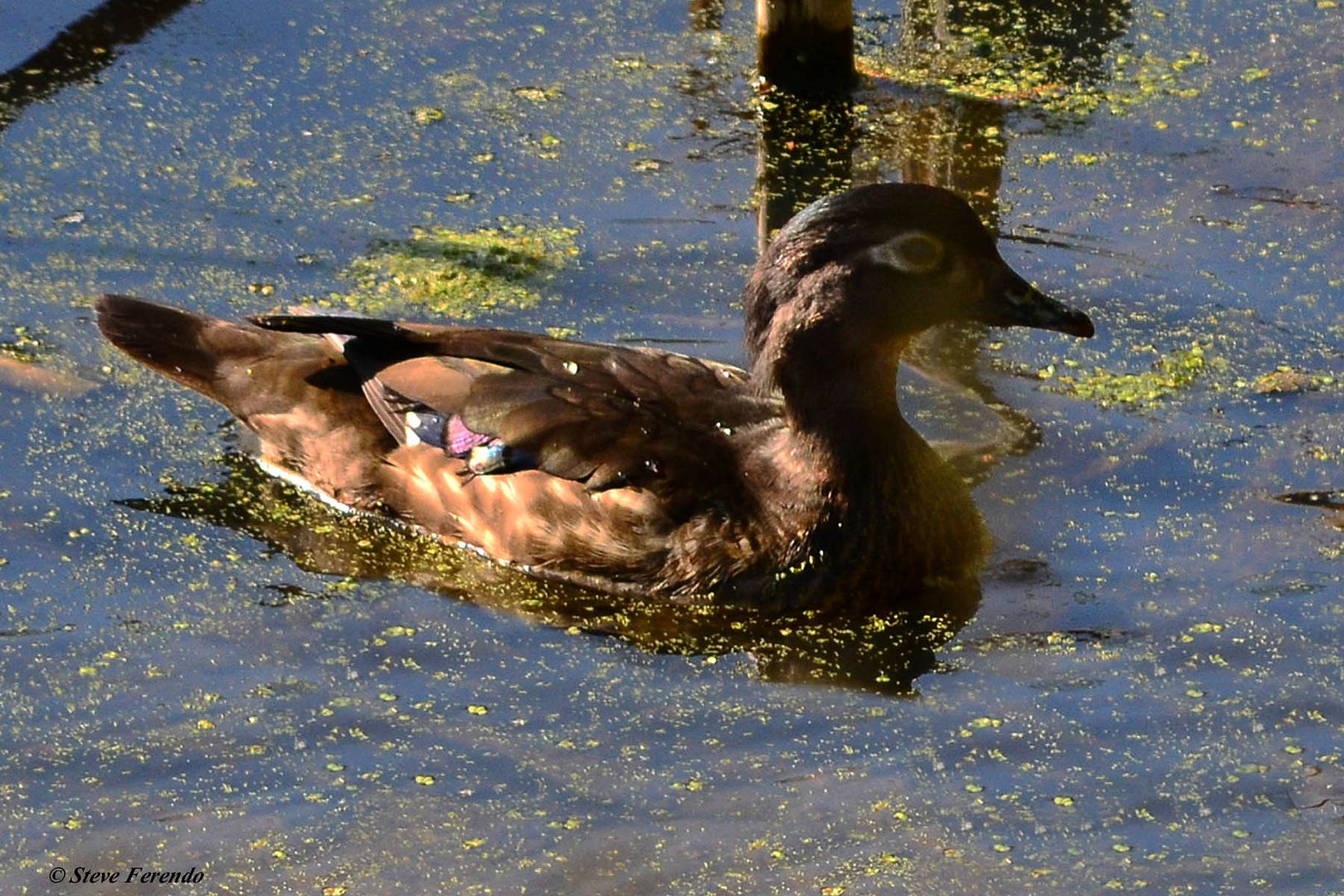 The drake (male) liked the view from atop the muskrat lodges...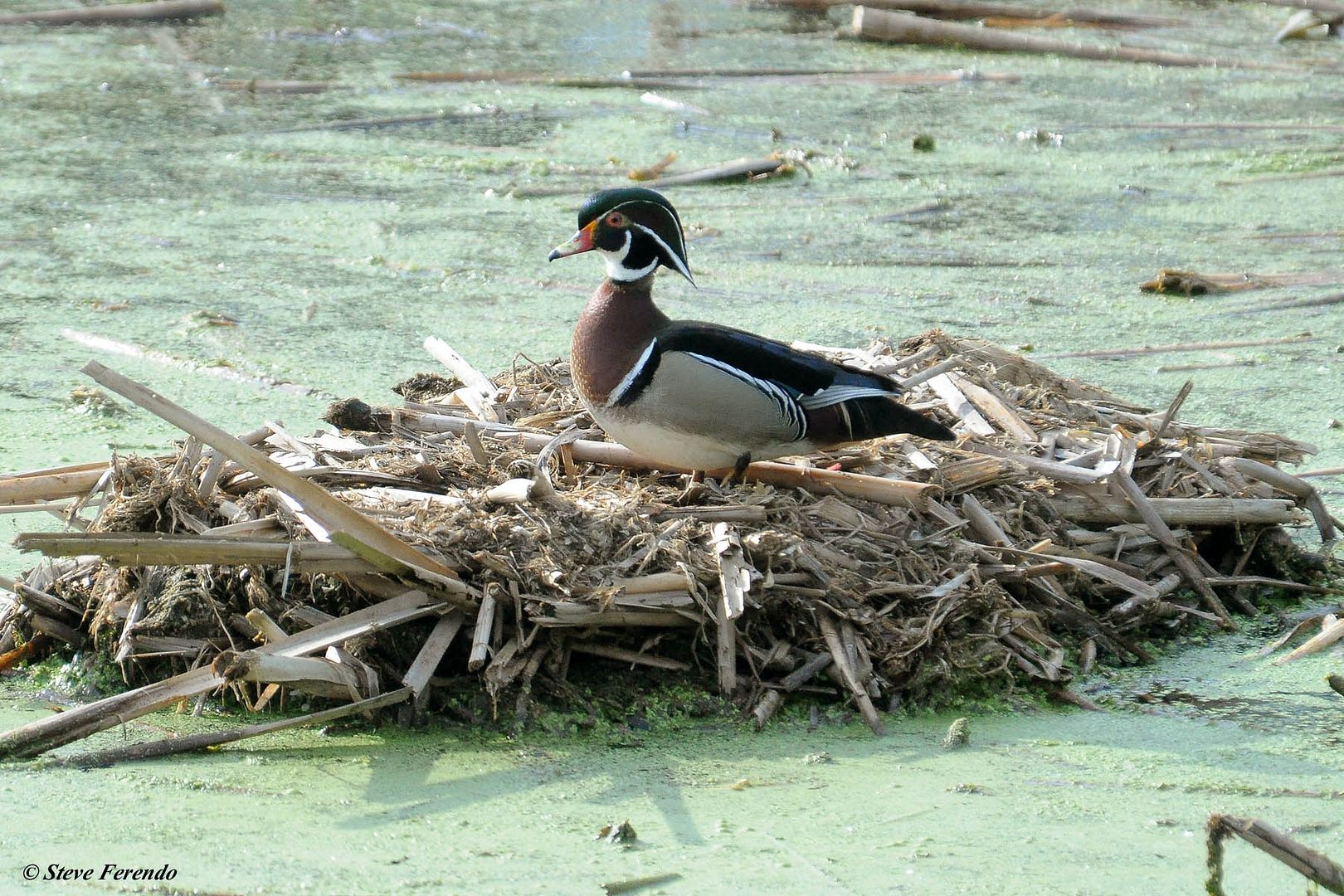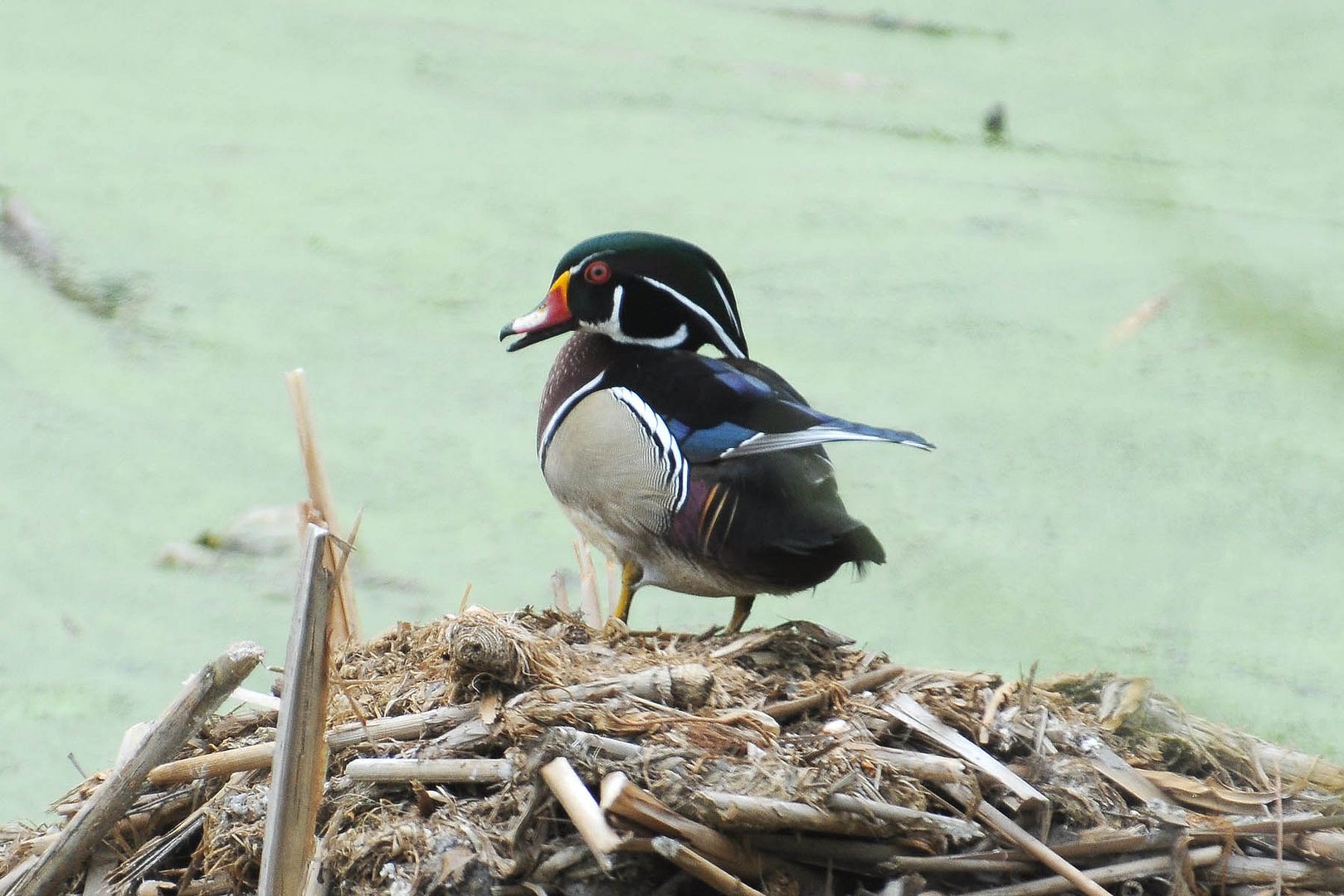 Time to clean up a little after swimming through all that pollen...