I spent some time at the "muskrat pond" lately. The following postings (installments) are some of the images from my visit.
You can clearly see the pollen on this muskrat from swimming across the pond...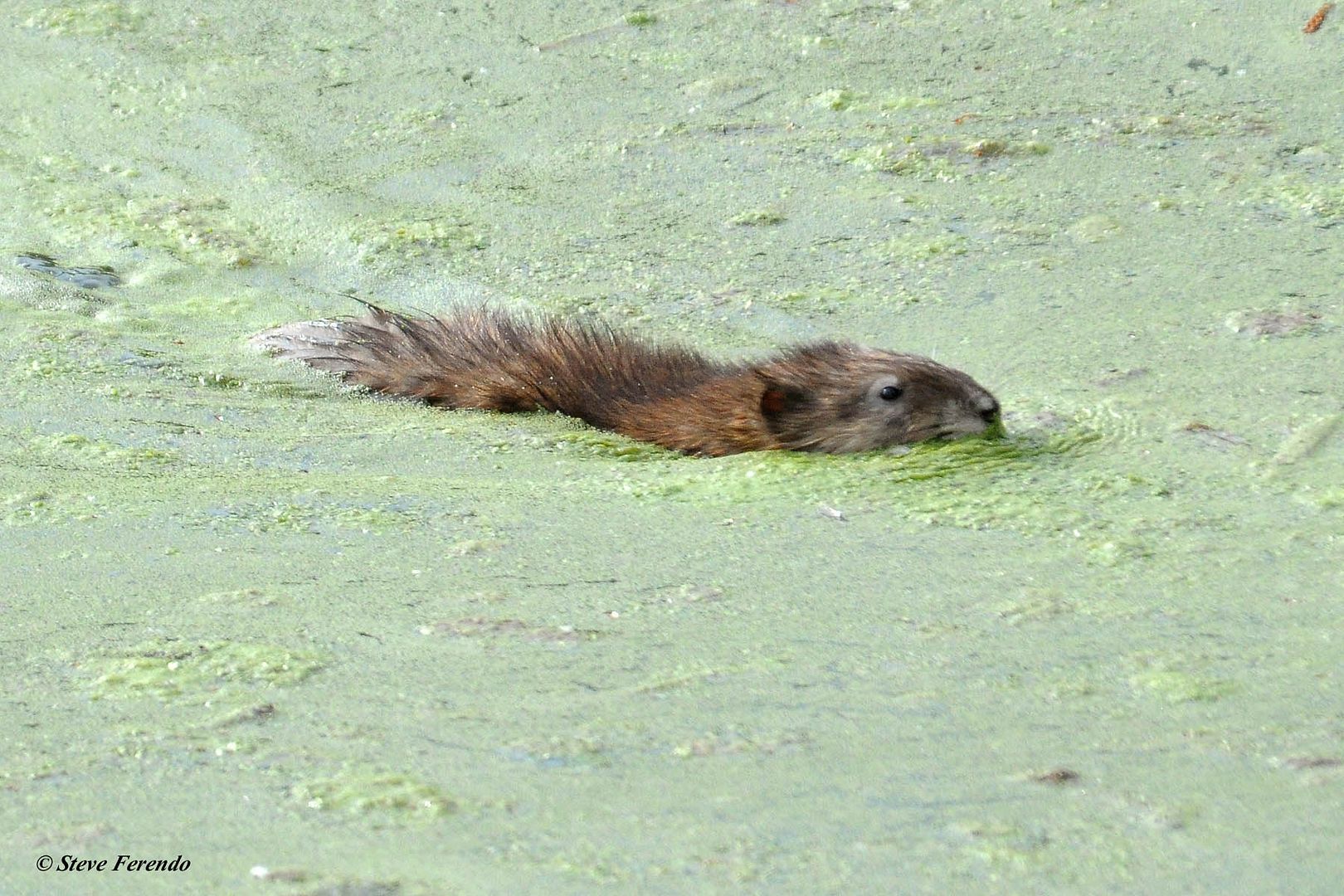 This muskrat brought some cattail roots to the lodge for breakfast...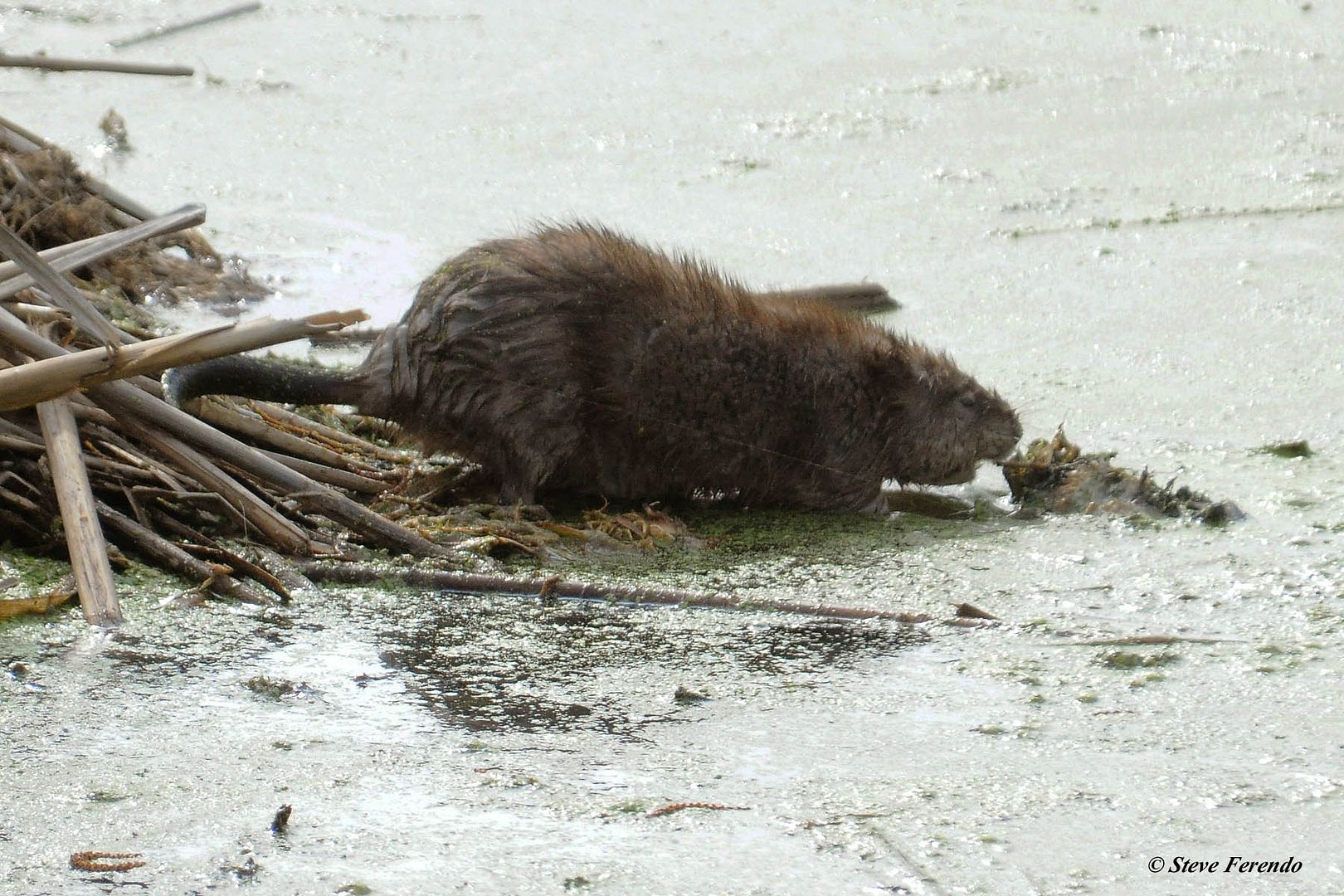 The pond is covered with pollen from nearby trees and resembles pea soup in color...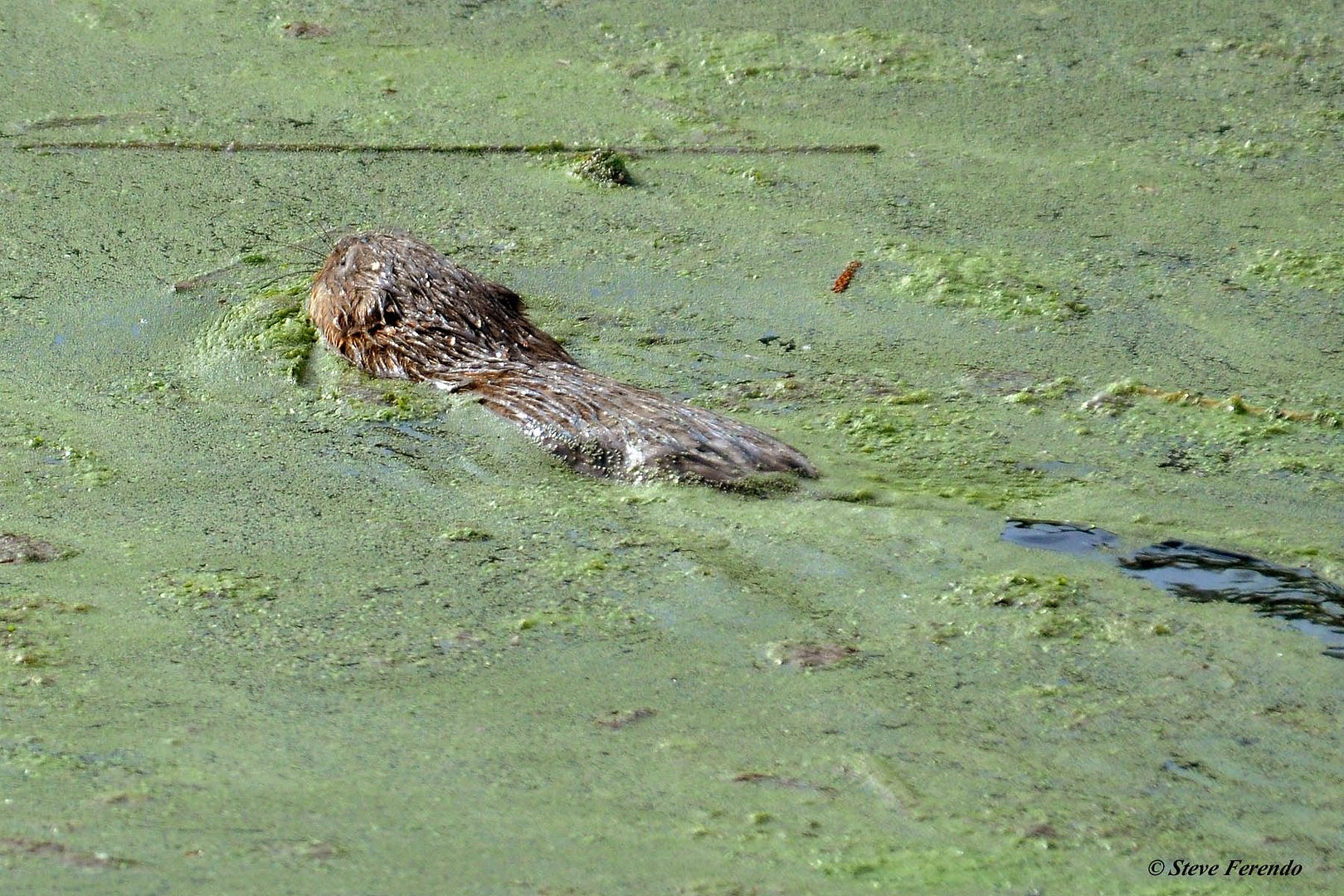 This one came close to the bank before disappearing...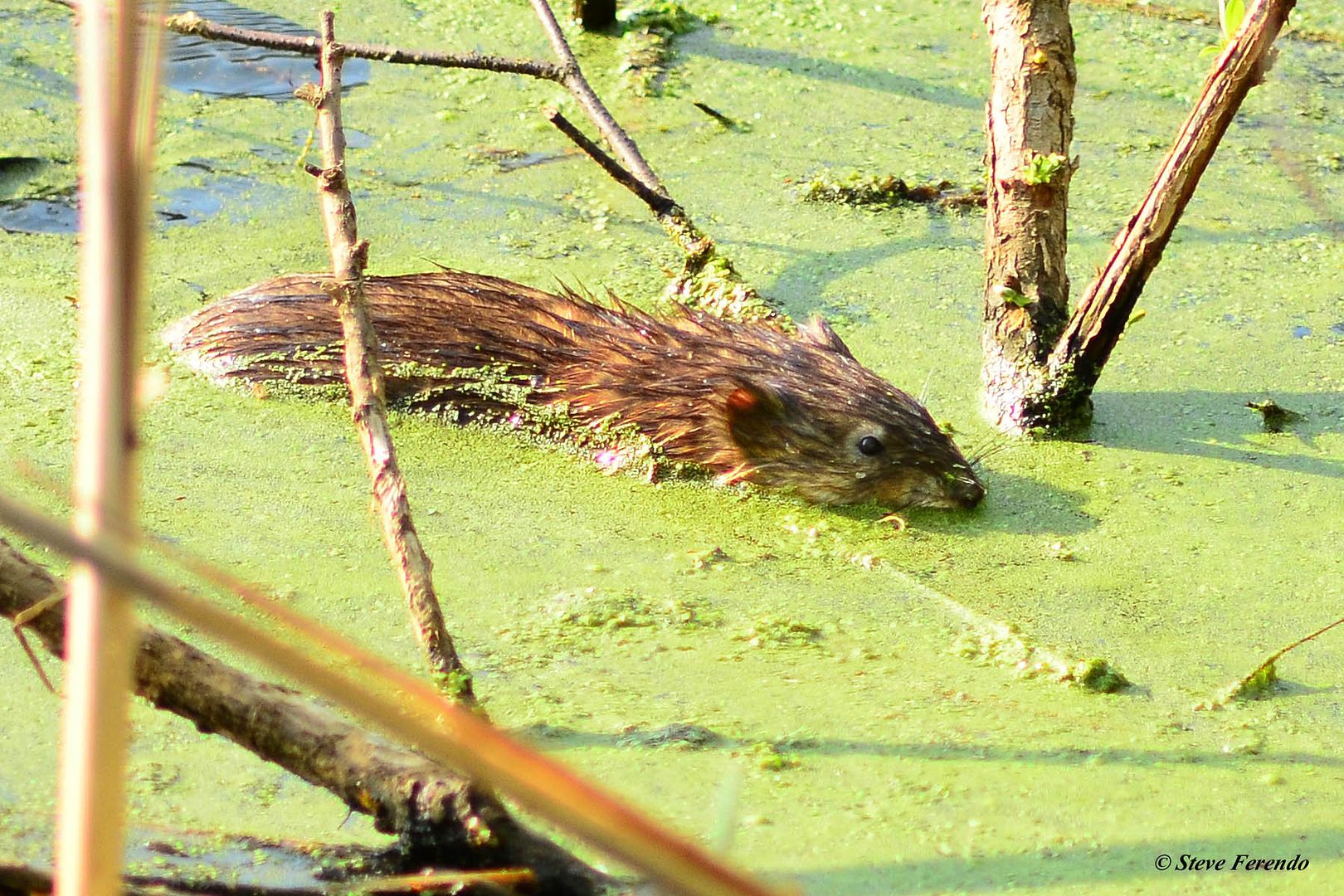 I don't know if the muskrat was balancing the twig on its' head or not, but I have seen beavers doing the same thing with limbs...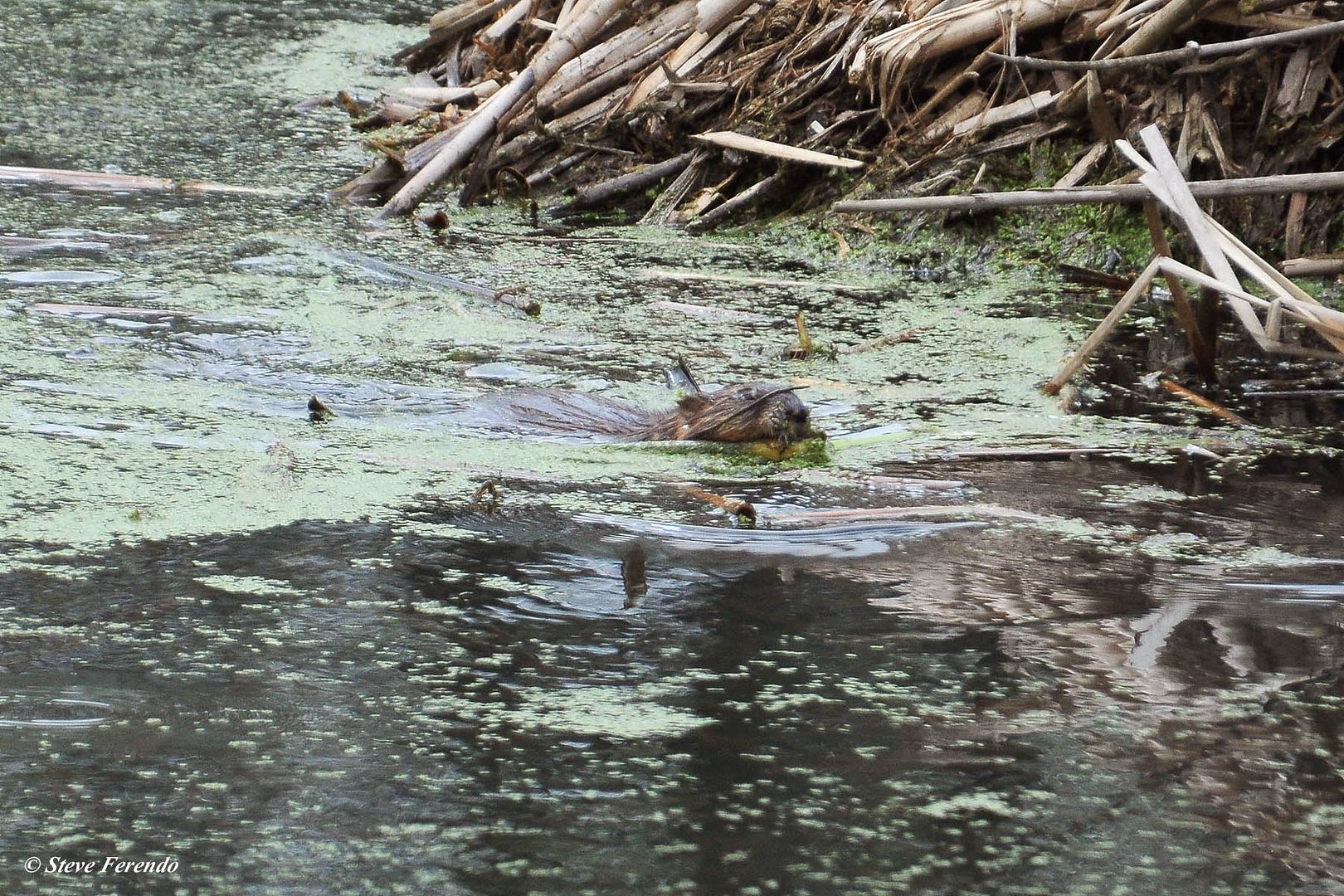 Thanks for stopping by. Don't forget to scroll down for more installments from the "muskrat" pond.