I took the following photos yesterday and thought I would share the antics of this beautiful mink with you.
In the first image you can clearly see the webbed foot of the mink. This characteristic makes them excellent swimmers, able to catch fish without difficulty...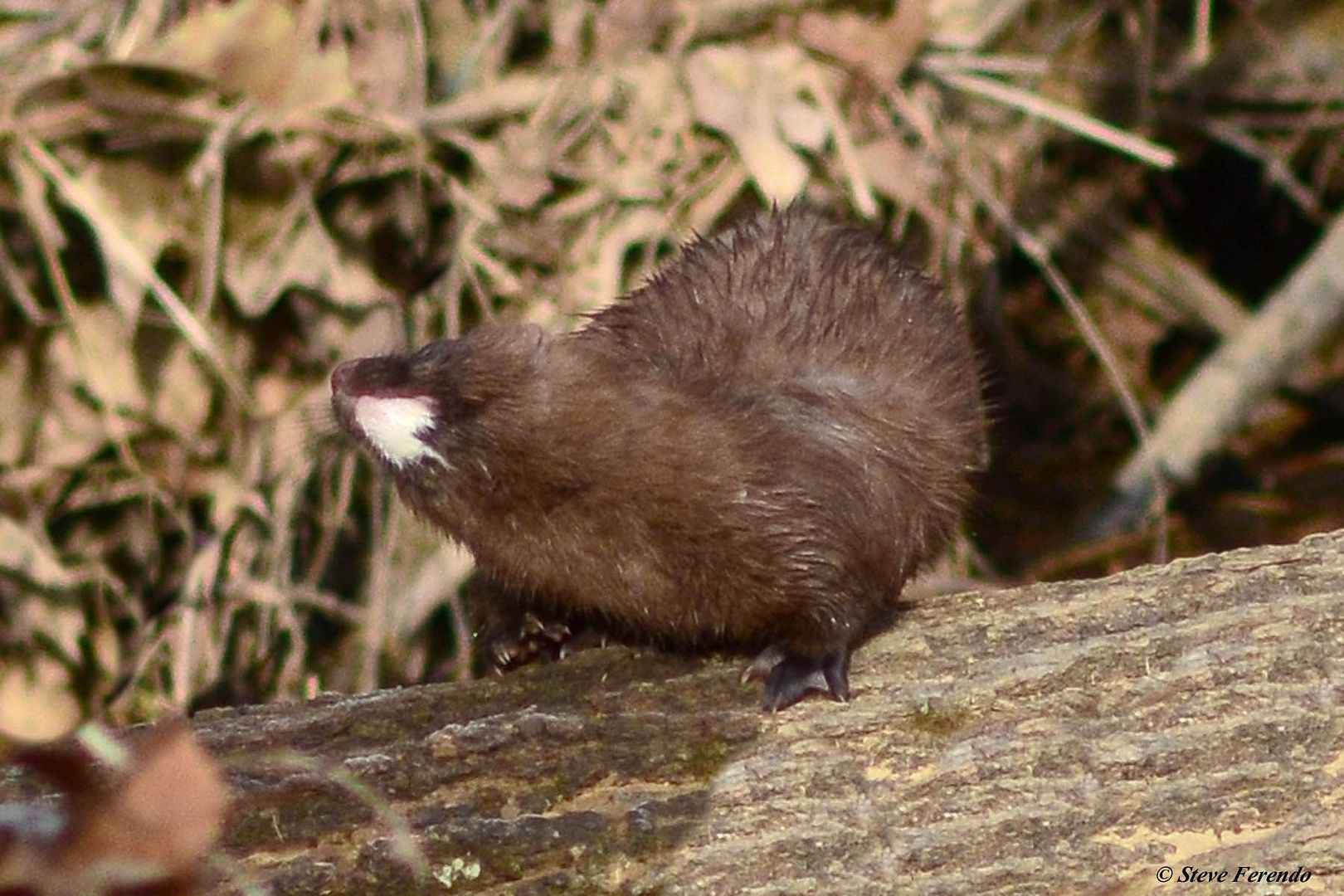 The mink is stretching on a soft bed of dried leaves and scratching its' back on a limb in this photo...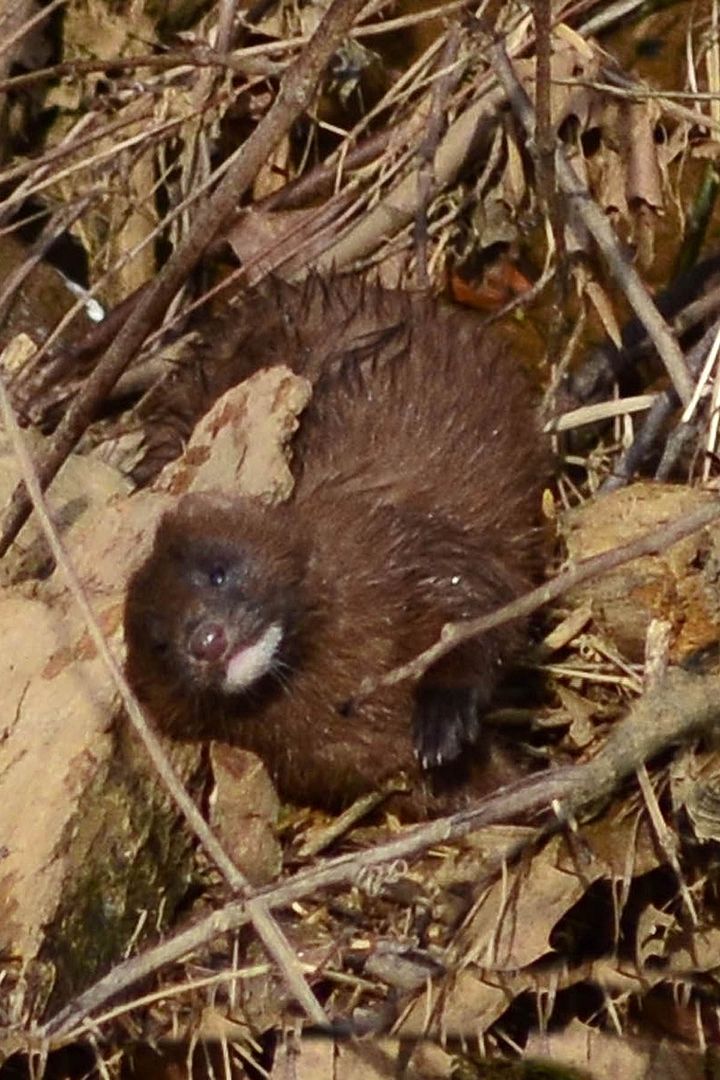 In the next photos it is rubbing its' scent glands on the log, letting other mink know that this spot is "claimed"...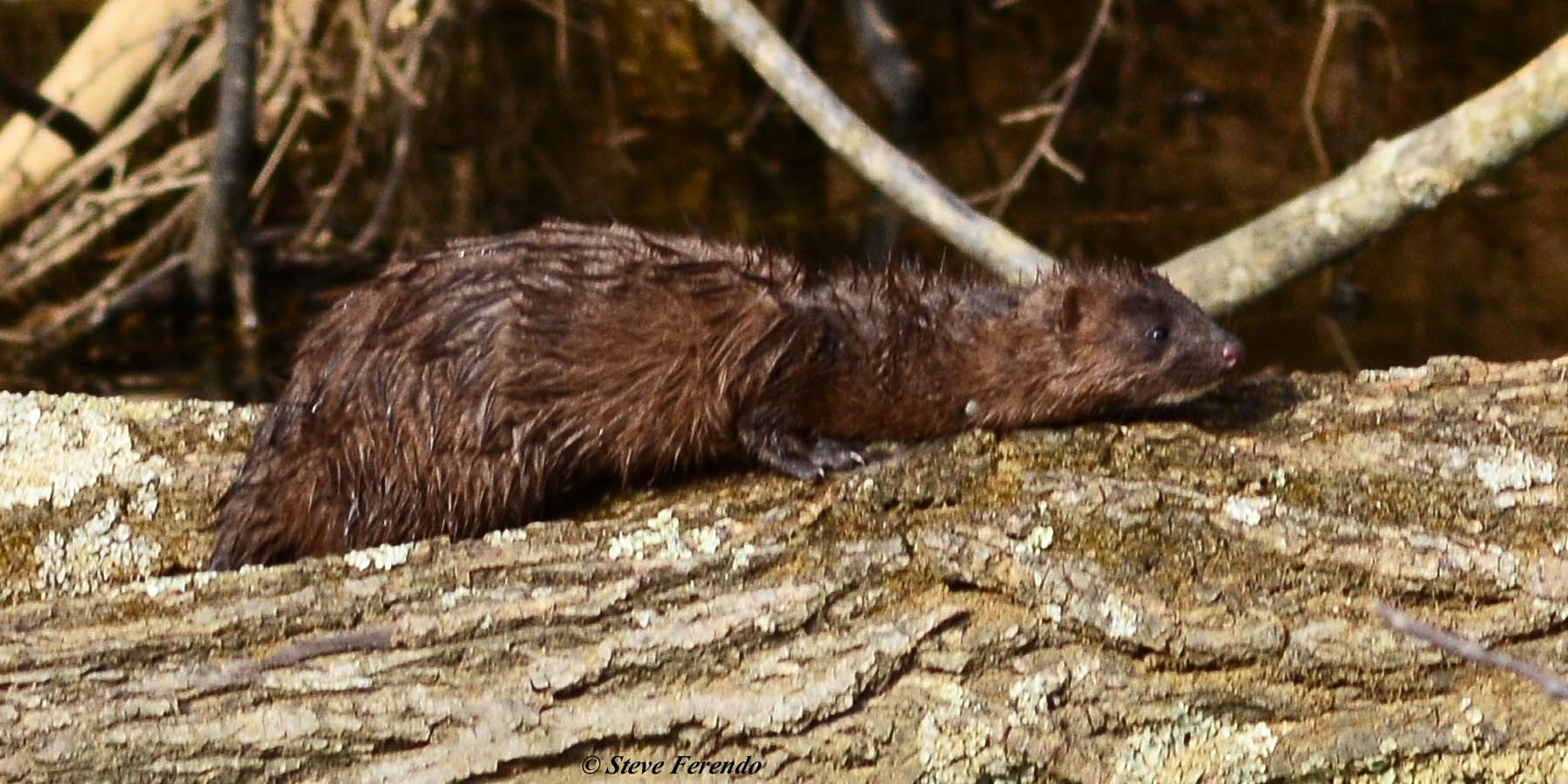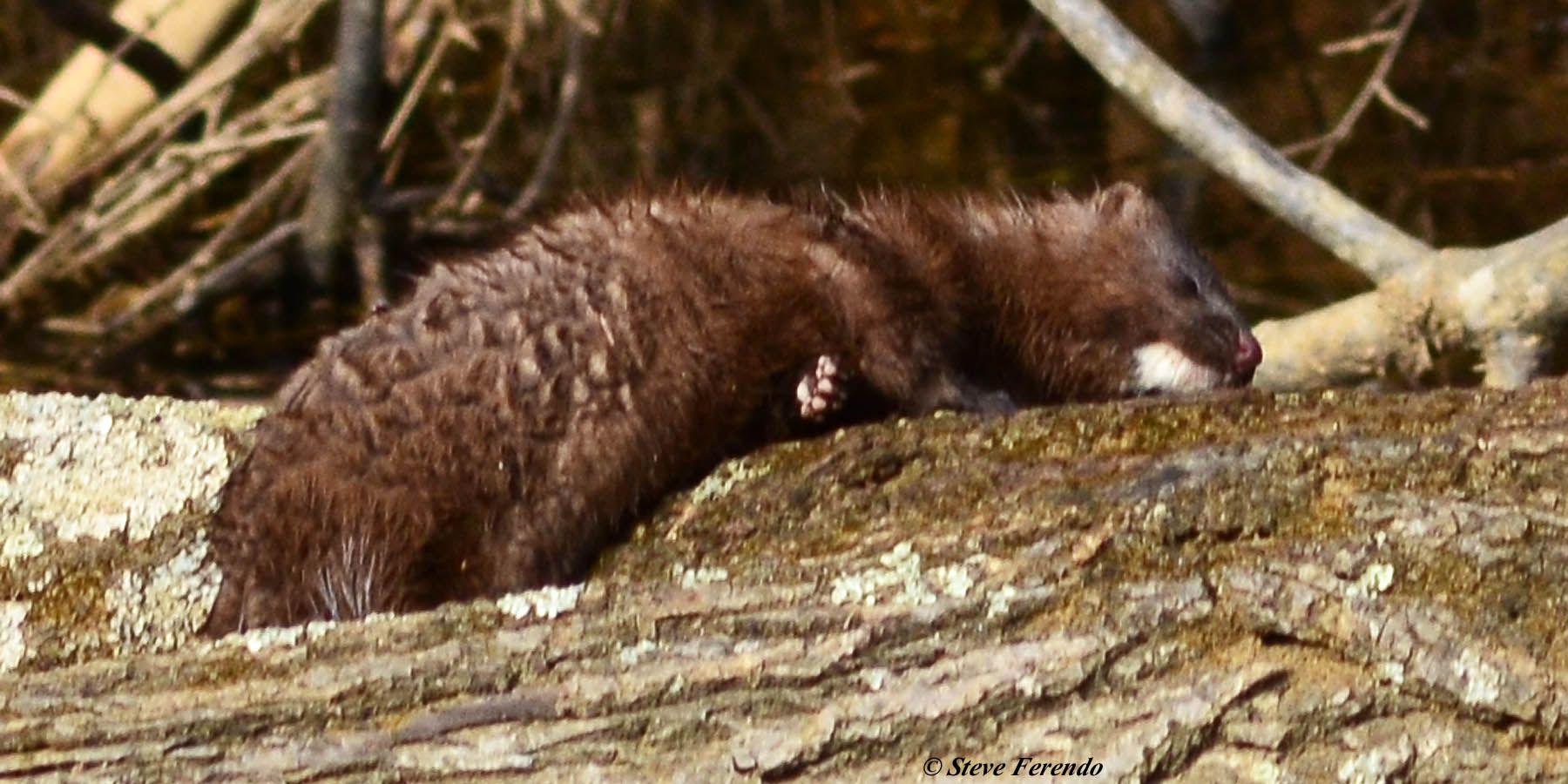 All done and ready to move along...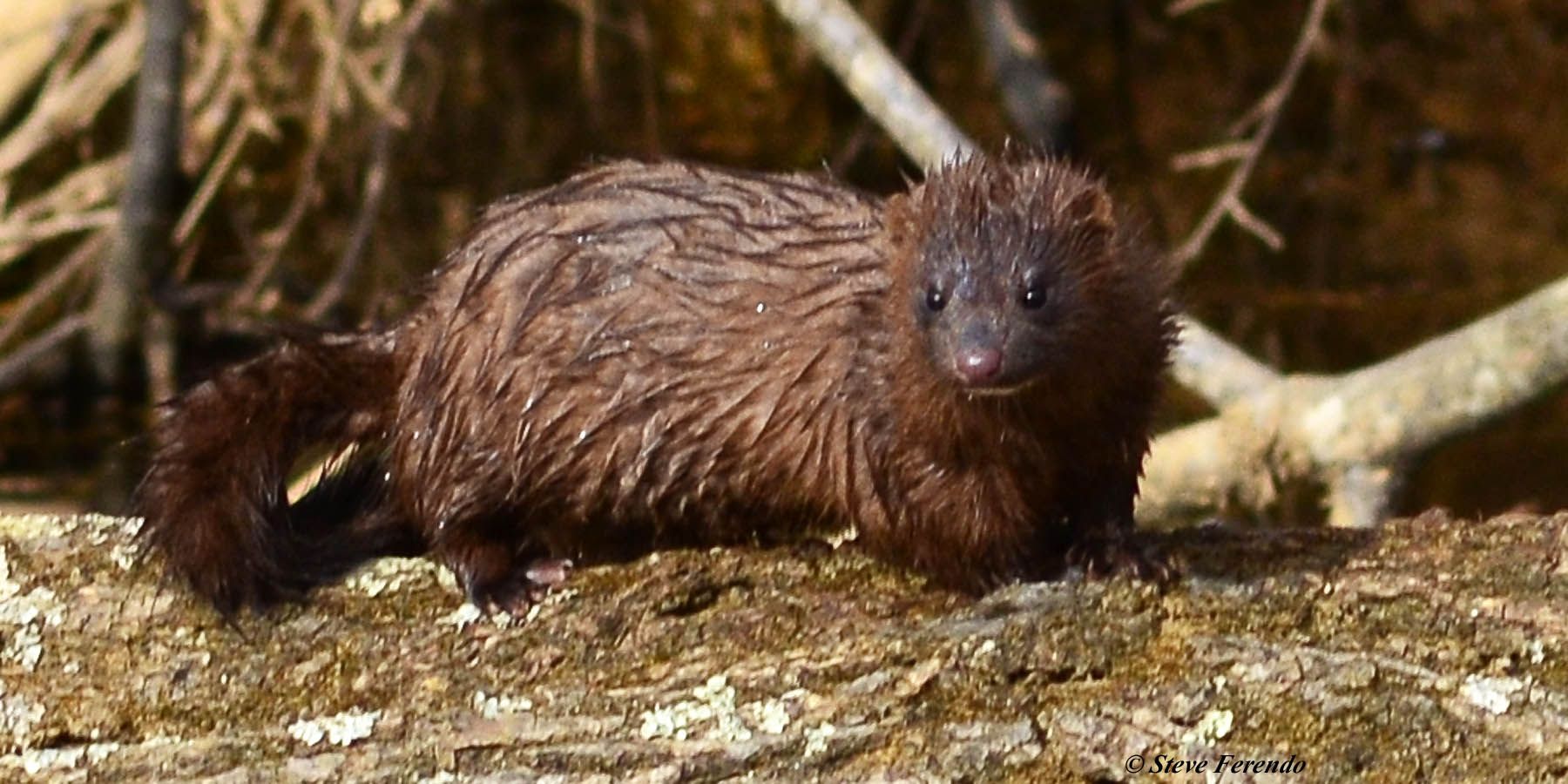 Thanks for visiting, stay well, and come back soon.