Barred Owls are common in our area, yet many people fail to notice them due to their outstanding natural camouflage and, like most owls, their nocturnal habits. I recently spotted one while driving slowly along a country road. It only allowed me to take a quick photo before flying off...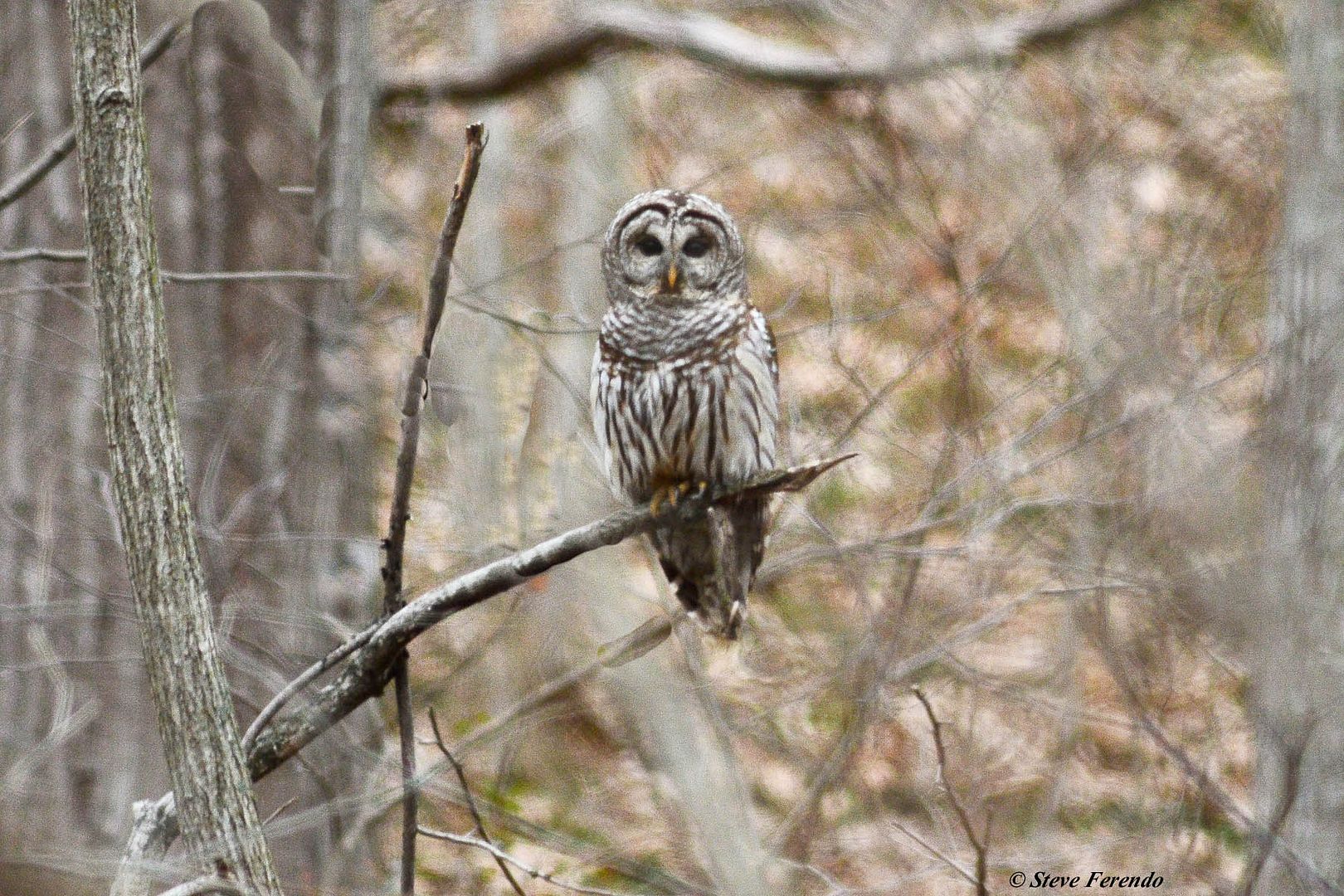 Whenever I learn the location of a species that I would like to photograph I return day after day, often for hours at a time, hoping to have another opportunity. Luck has been with me recently and this owl has been much more cooperative. Following are some of the photos that I took over the last two days...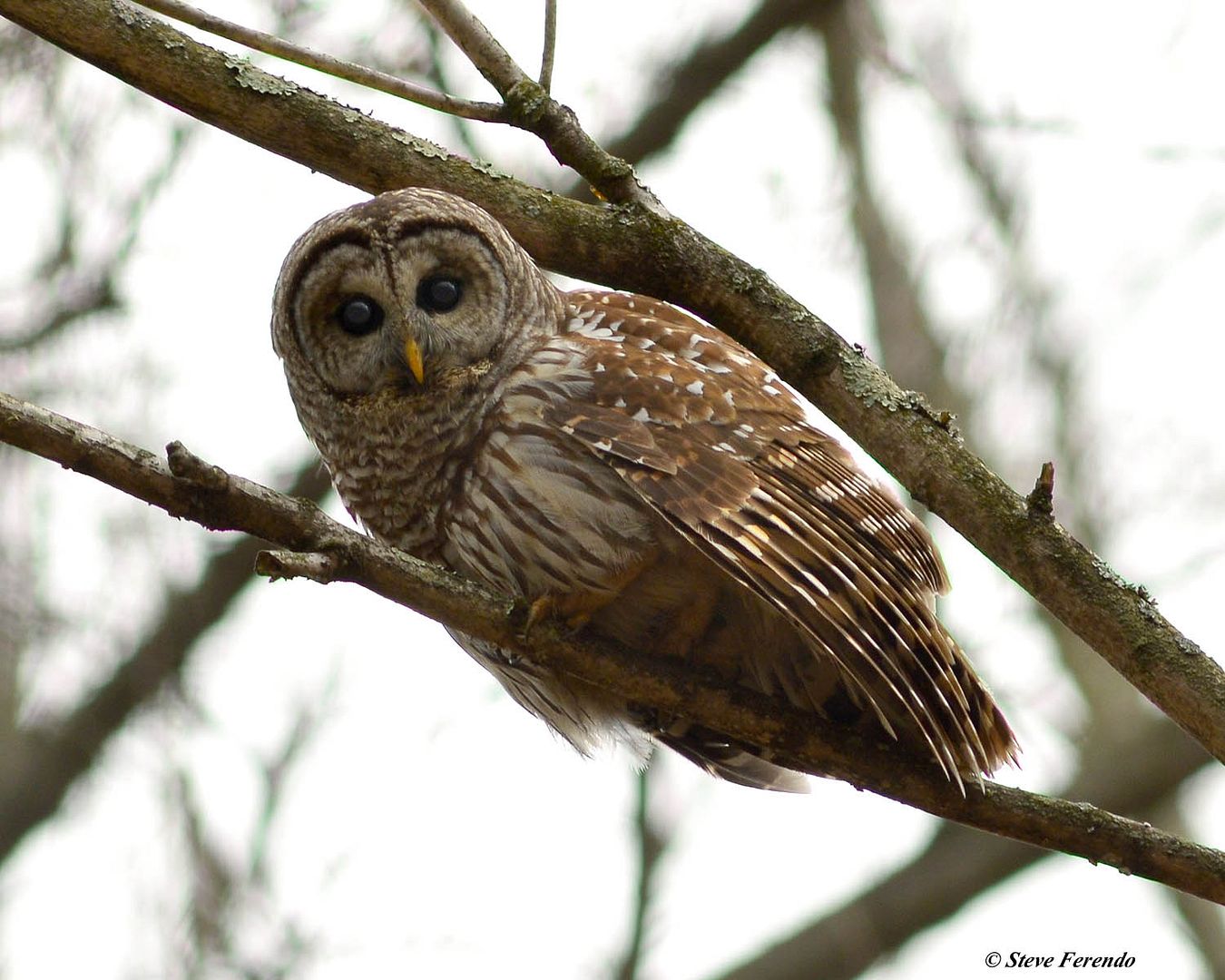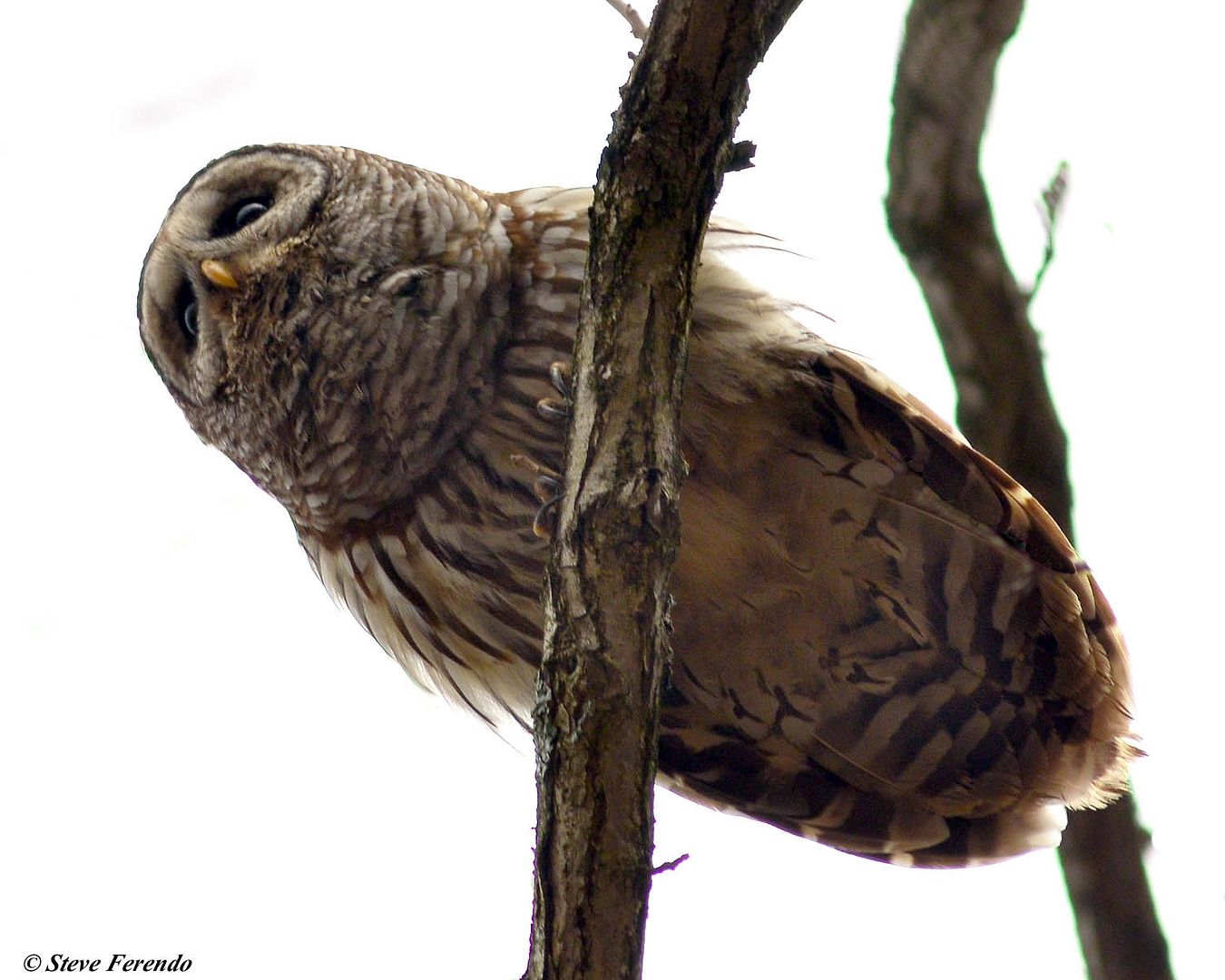 In the next photo the owl has just been attacked from behind by a blue jay. It seemed to take the assault in stride...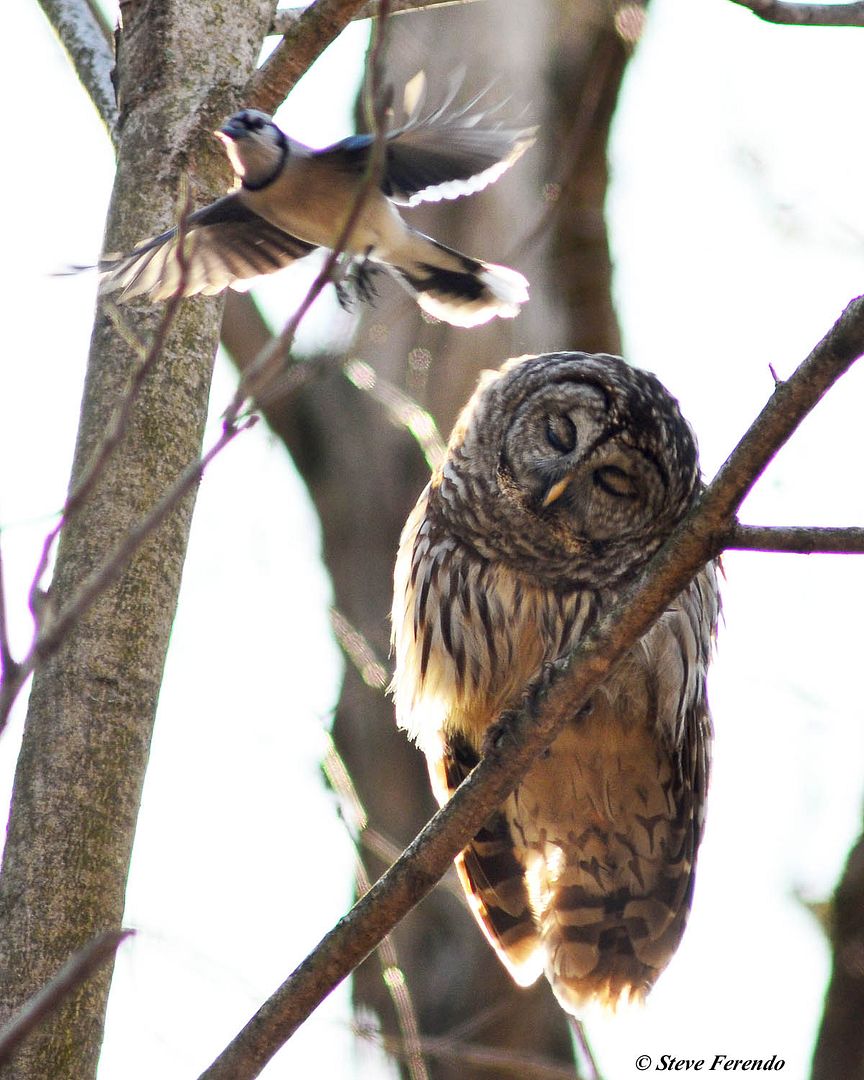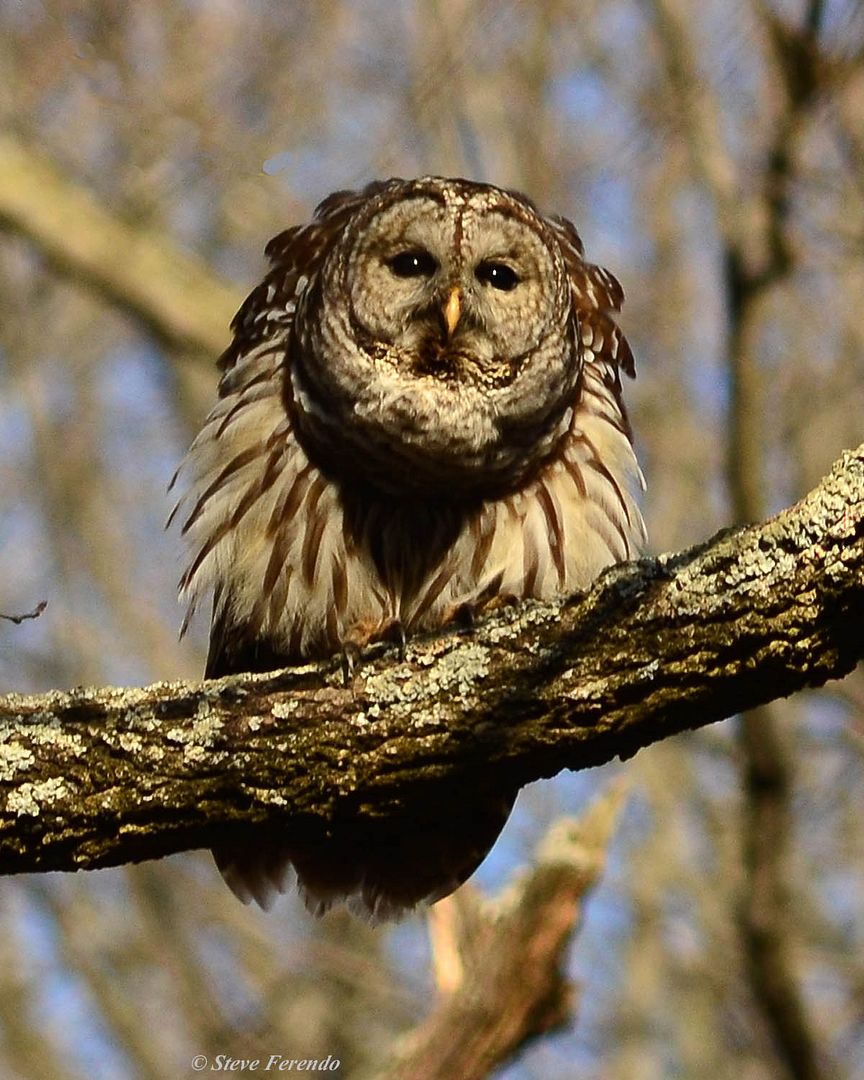 This last photo is a view of the barred owl you do not want to see if you are a squirrel, rabbit, vole, or mouse...