This is my last bear post for a while...I promise. These grizzly cubs were photographed in Yellowstone National Park.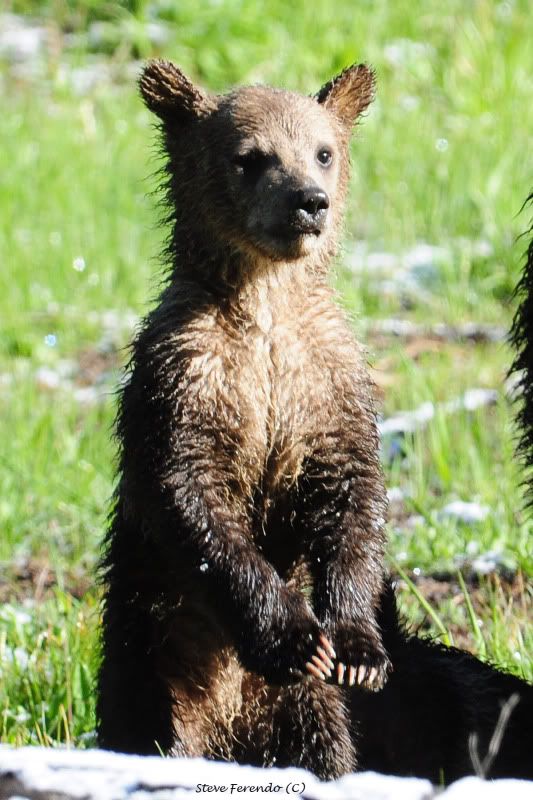 This little fellow decided to test himself against a stick...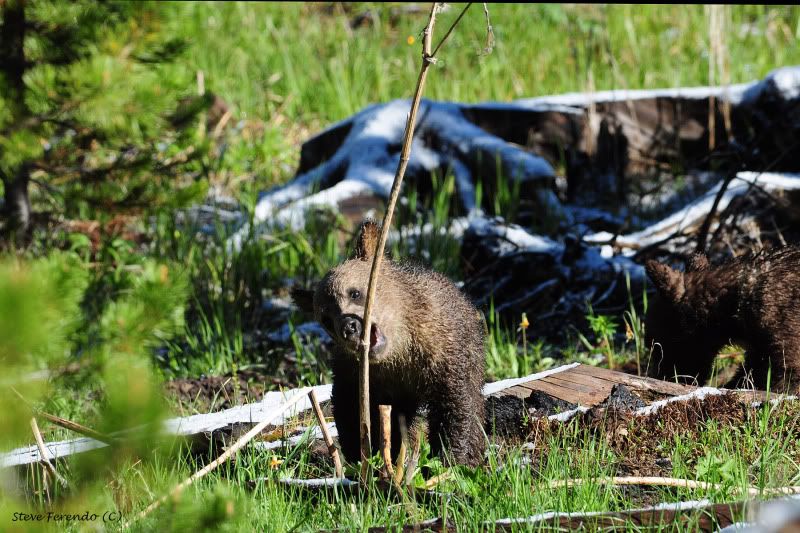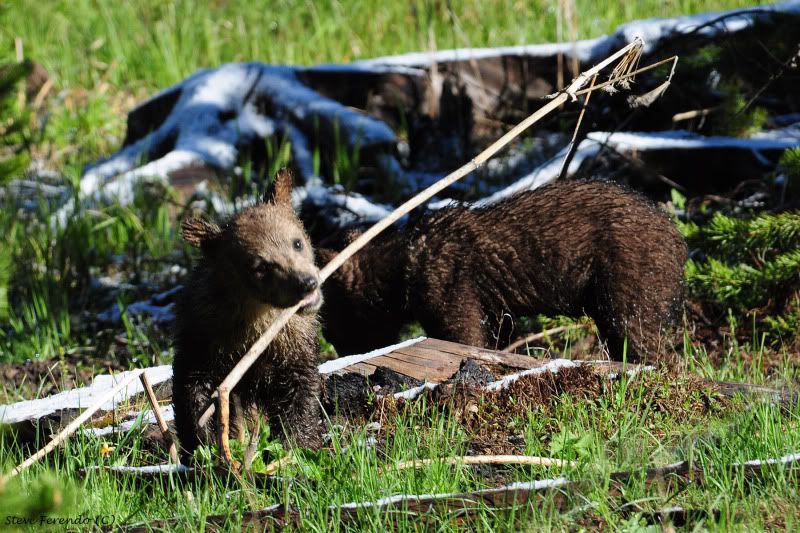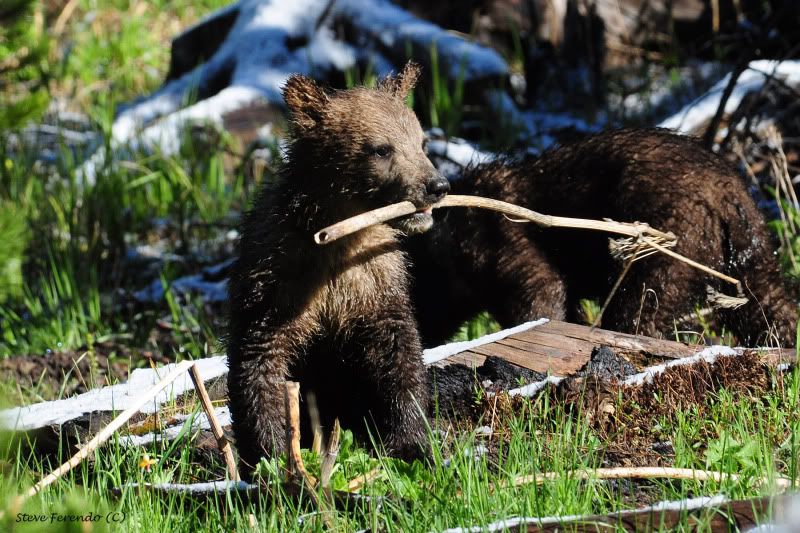 He seemed rather surprised when he was successful...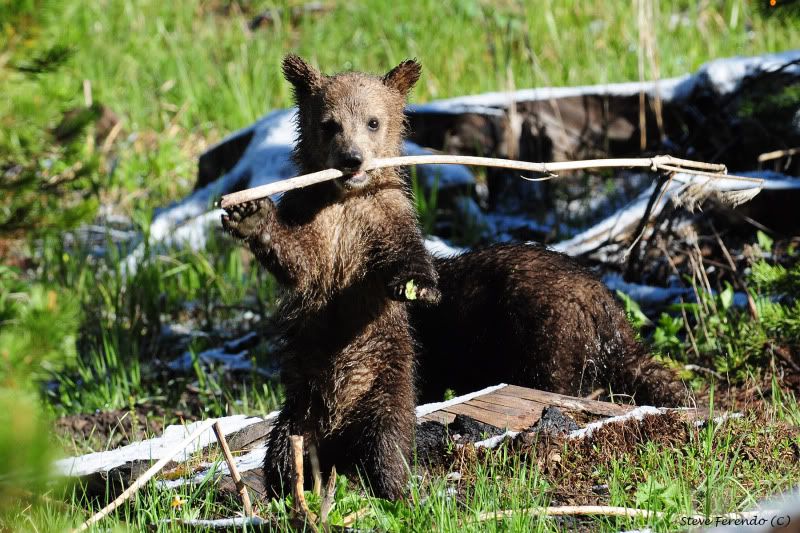 When the "bear jam" became too large the mother led her cubs off to safer pastures...