I spent several hours this morning waiting for a beaver or mink to make an appearance. They must have forgotten about our standing appointment because they failed to appear. Unproductive time spent waiting for wildlife is a common occurrence, and one that a photographer must be prepared for.
Beavers usually make their appearance during the first hour of daylight. If they have not appeared 90 minutes after sunrise they probably will not be visible until sunset. Mink are active during a larger window of time but, they too, are early risers and if they have not appeared by mid-morning I usually give up until another day.
This is when having a "Plan B" can really pay off. On this day I left the creek and went to a field where I could observe the nest of a pair of bald eagles. Only one was visible but he did fly in large circles sailing on the currents produced by 30 mph wind gusts...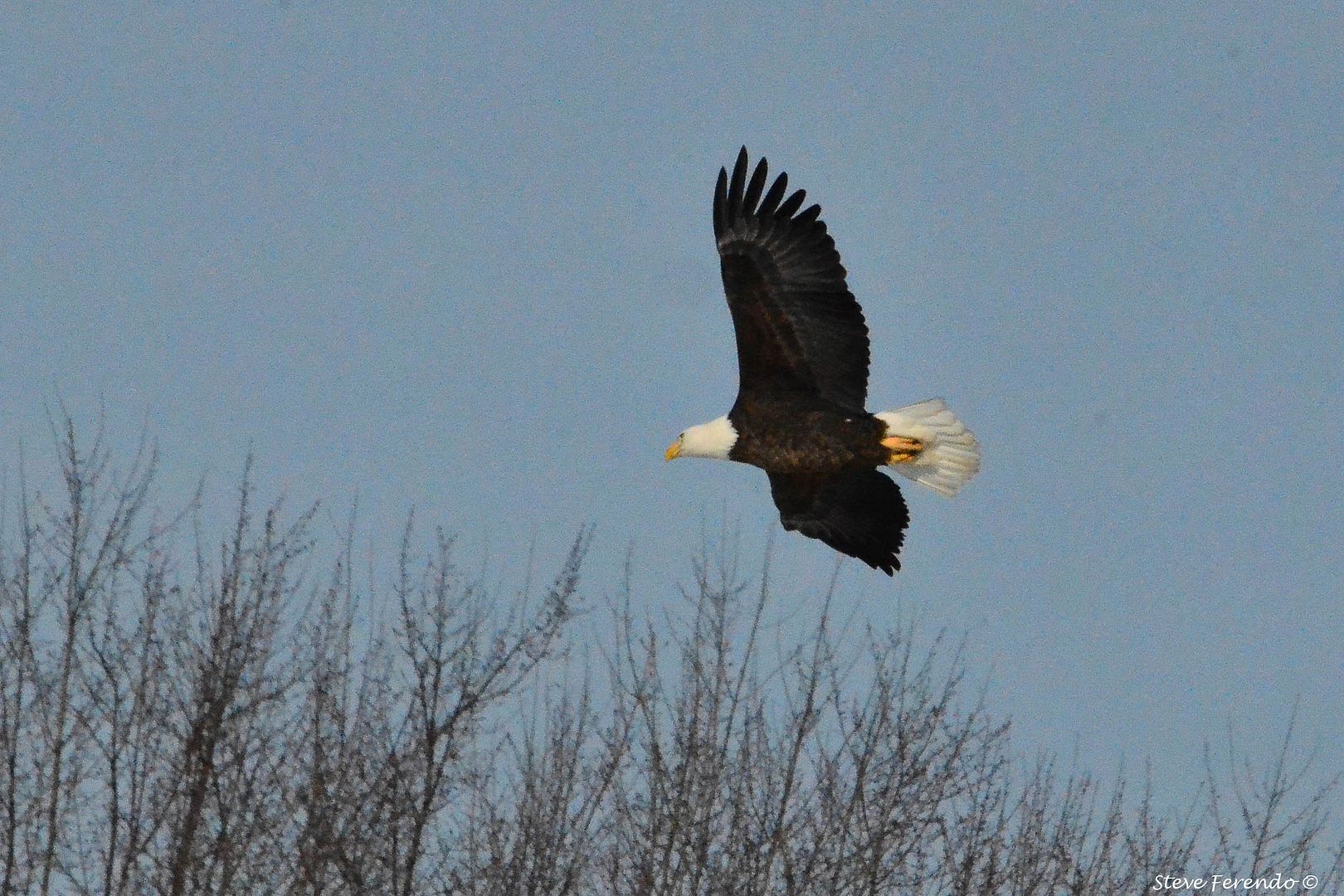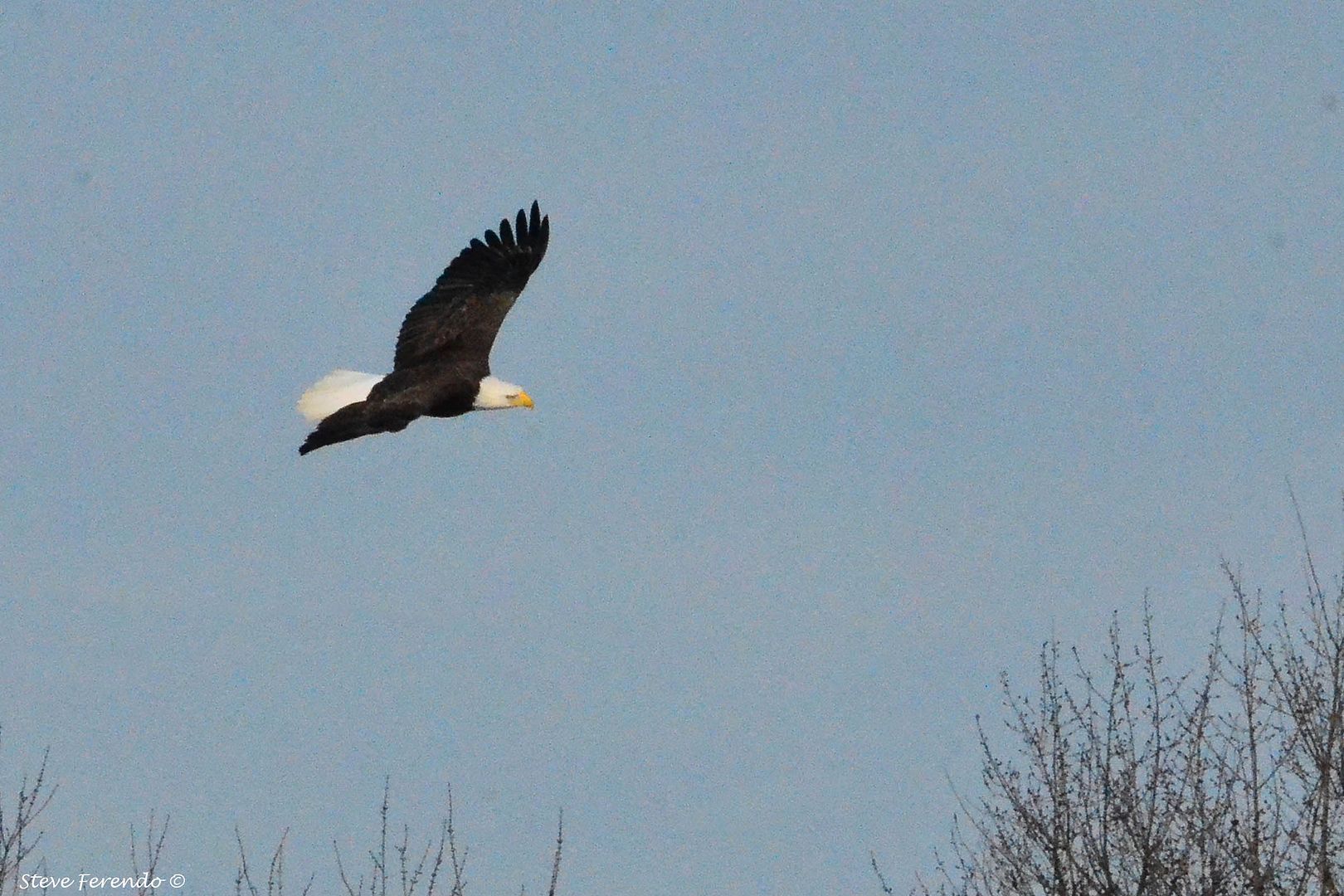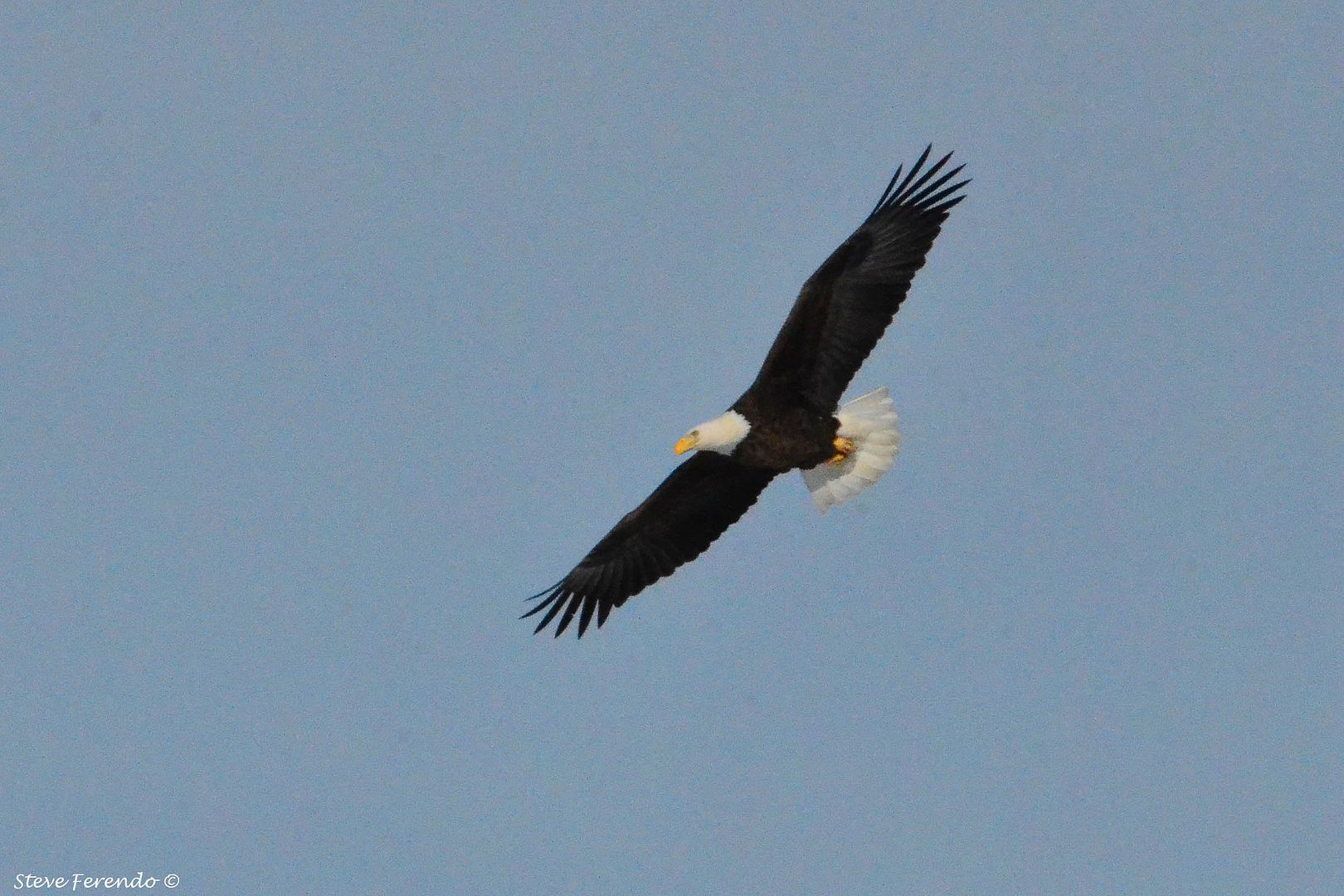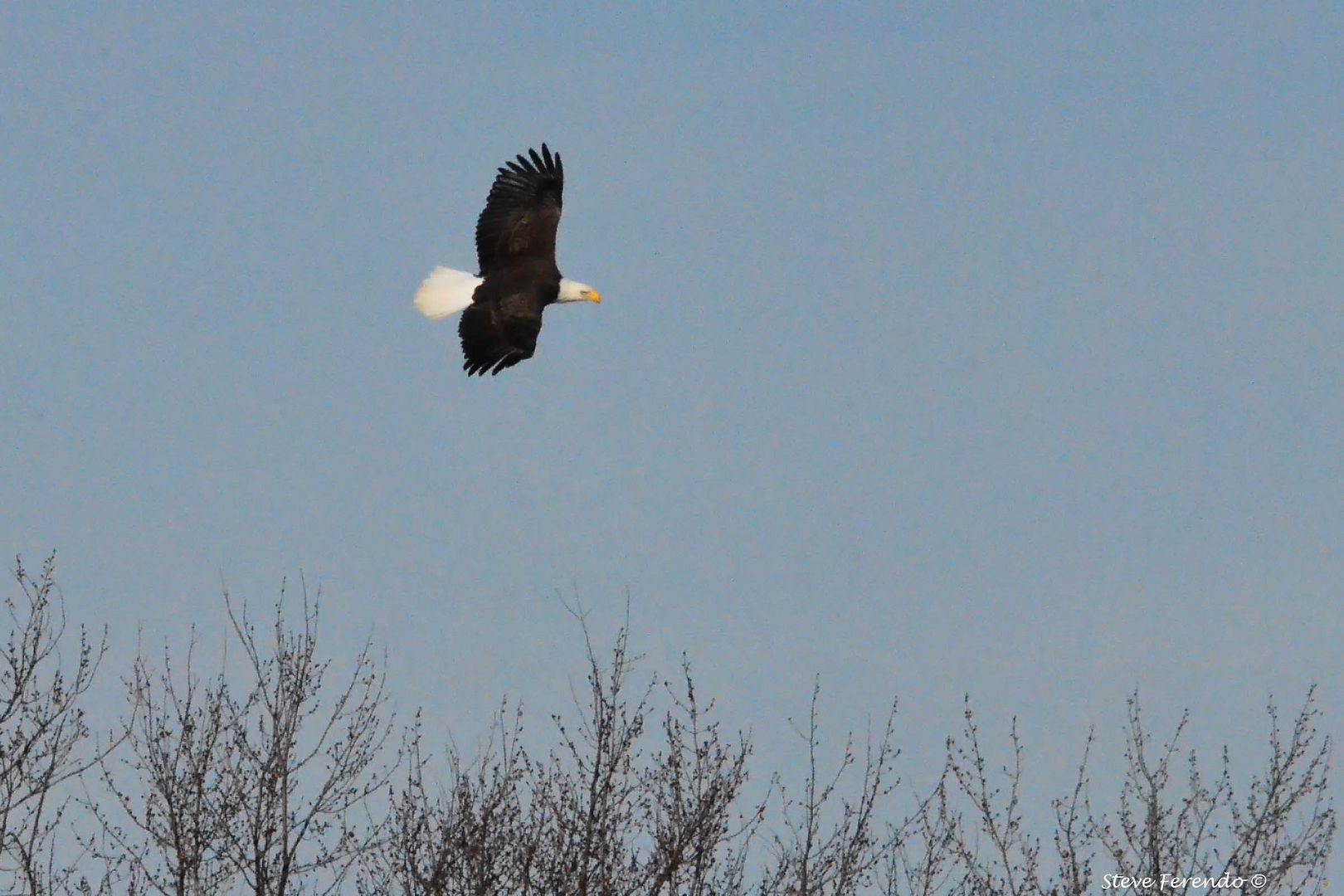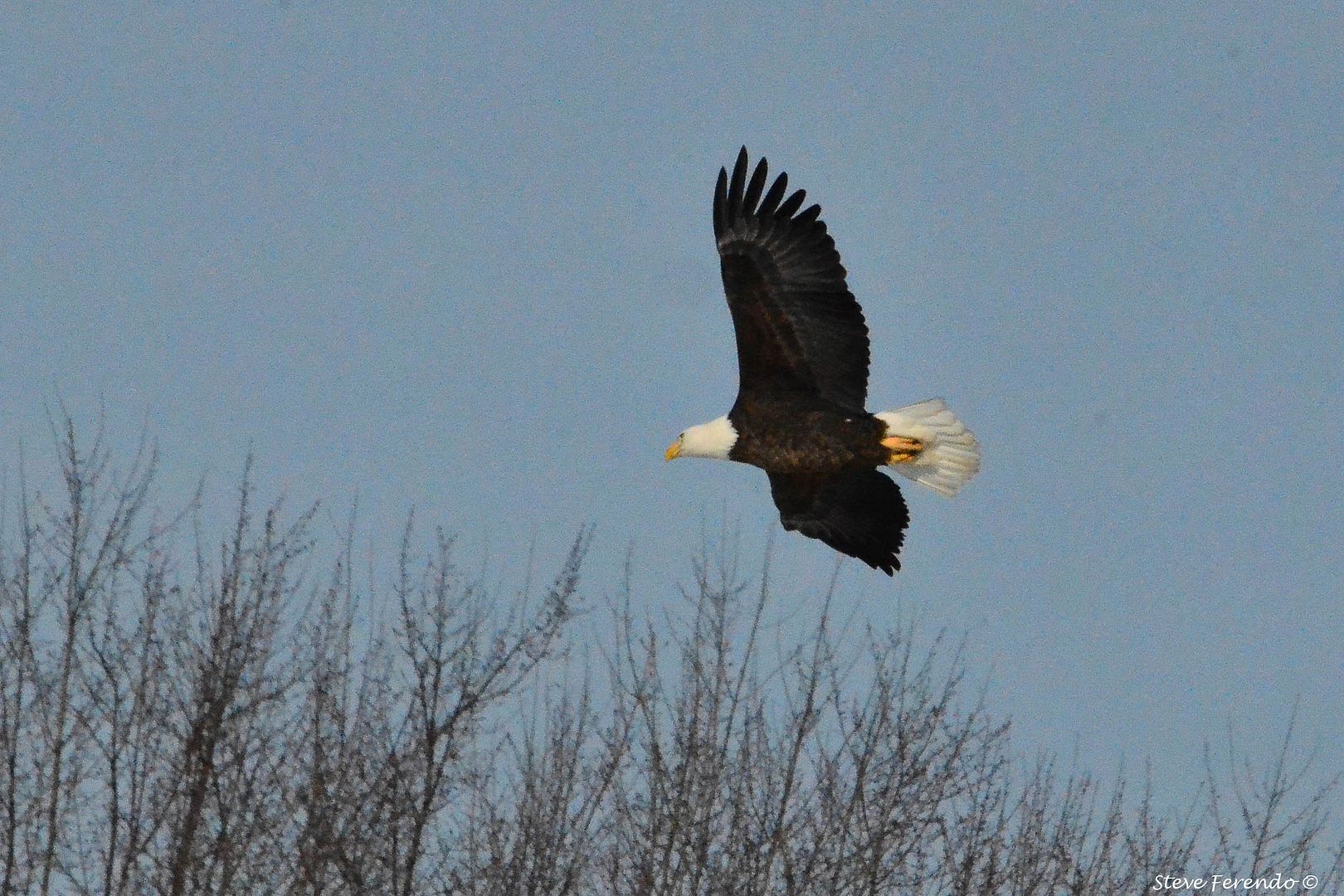 Just as the eagle flew out of sight I glanced behind me and spotted a number of does running across the field. The first photo is of the mature dominant doe in the group...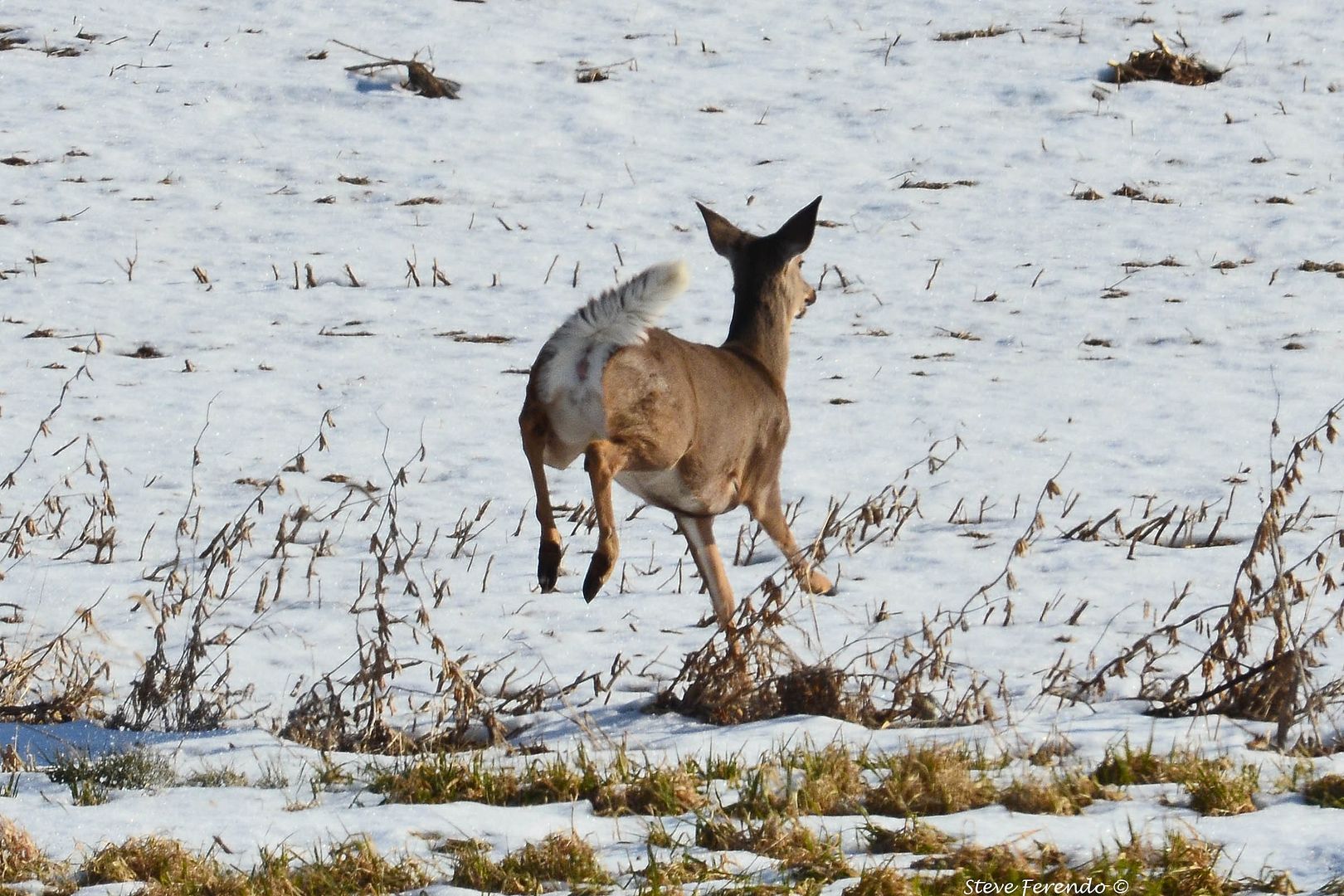 Here, she is joined by two fawns, probably her offspring...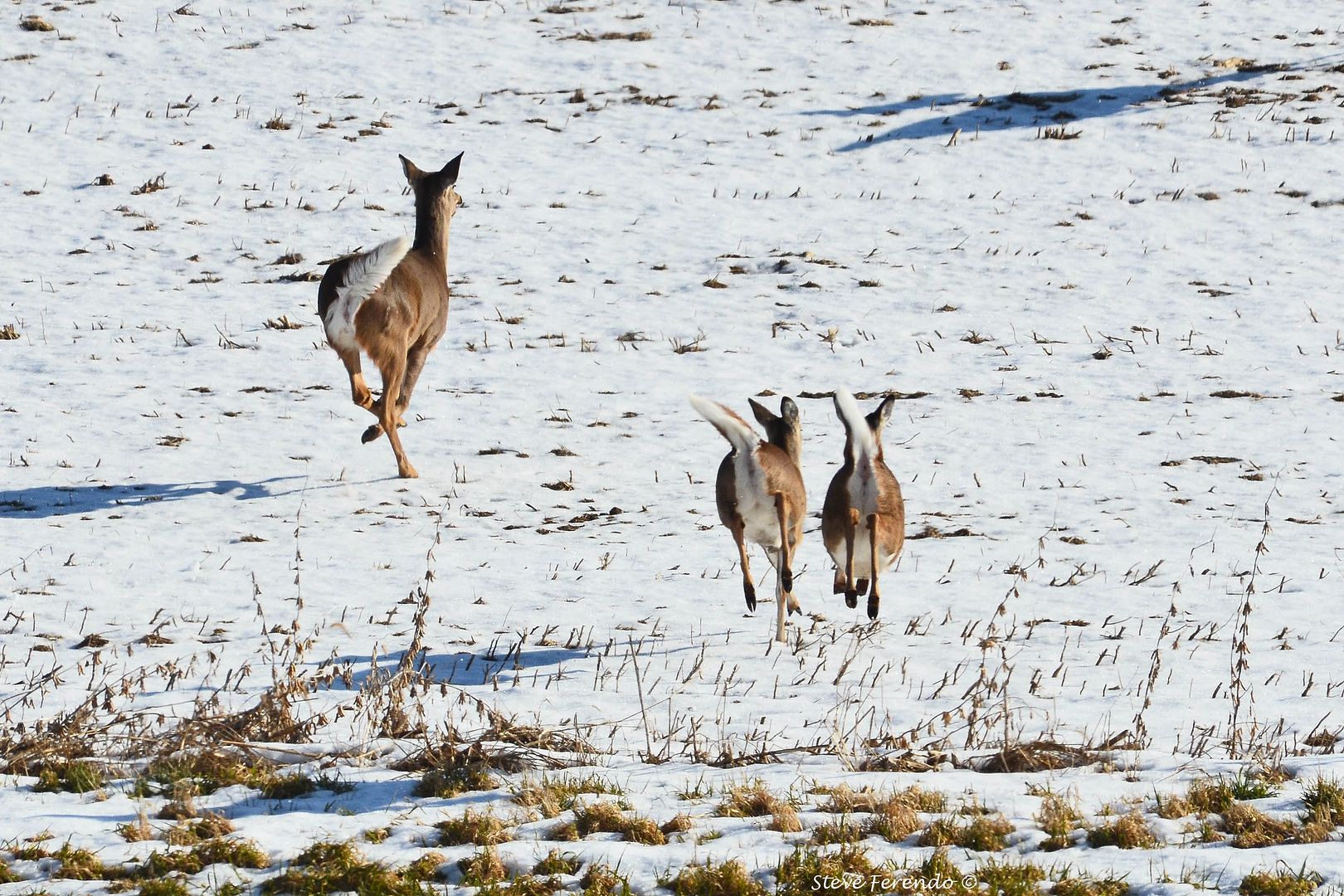 As they grew farther away I was able to include the entire group in the photo...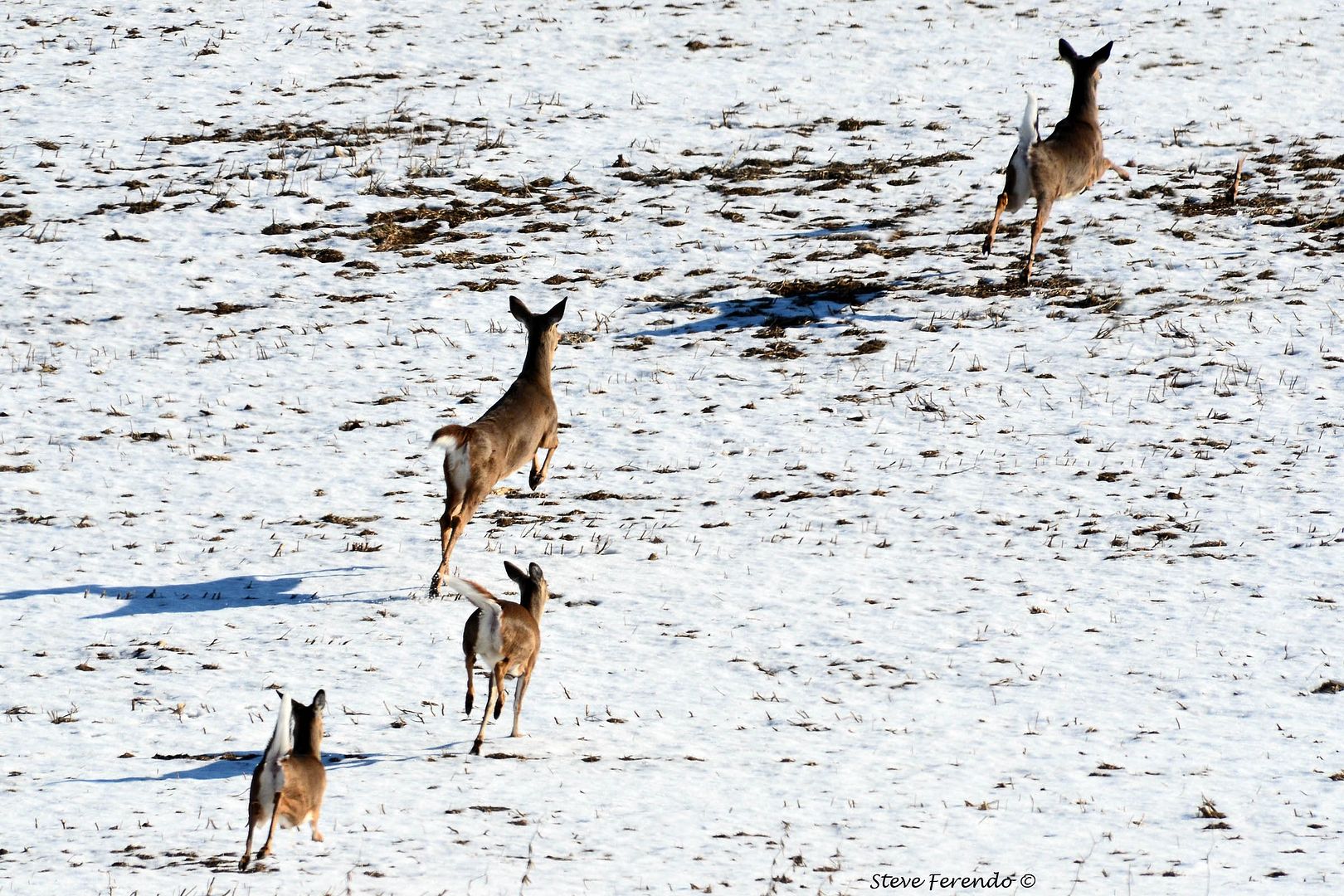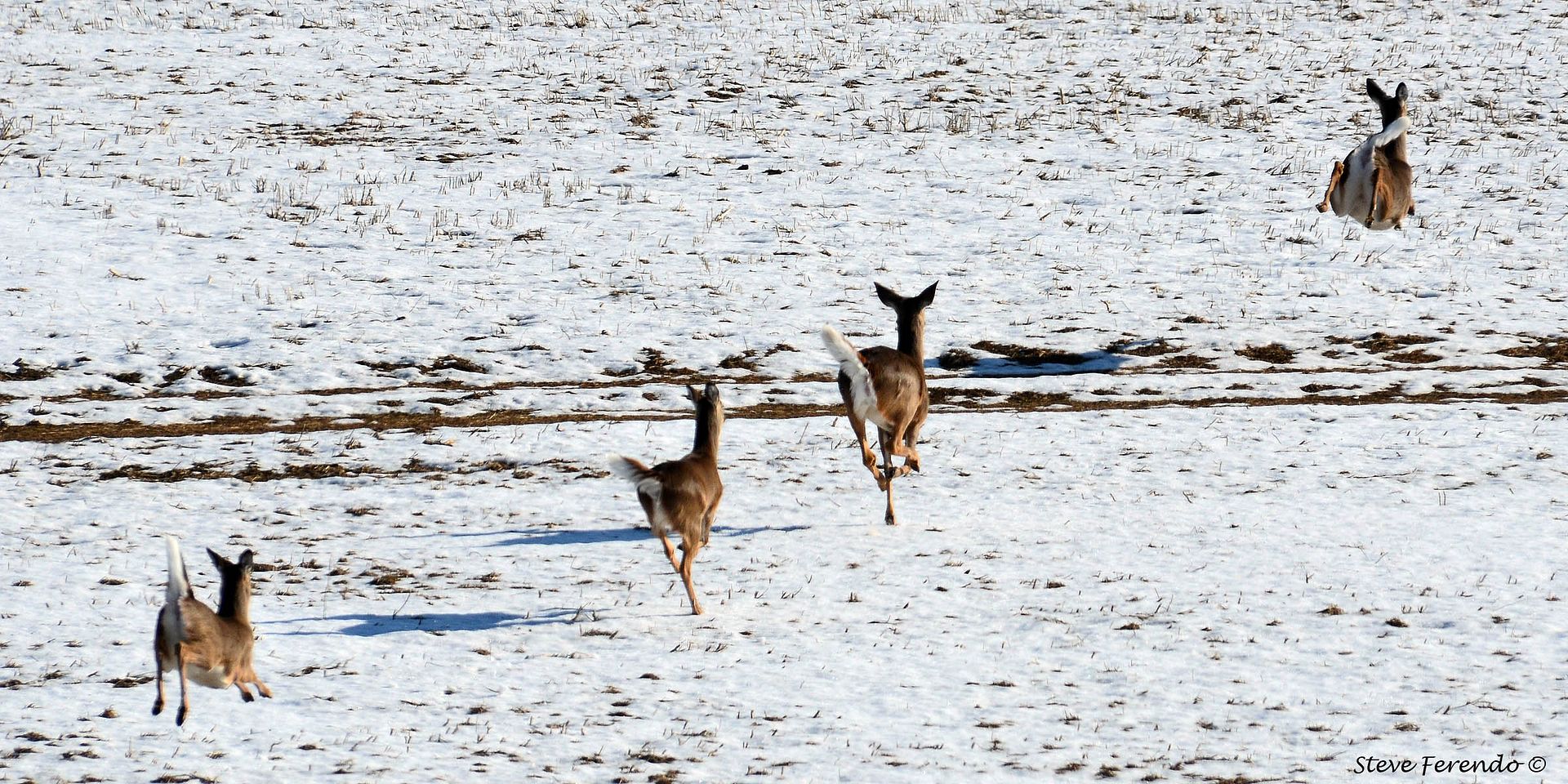 Thanks for visiting. Keep warm and come back soon.