I found a muskrat house while out poking about a few days ago. It looked very promising...
Several mornings of watching for muskrats did not produce a single image. I saw the critters, but they never left the water while I was watching. When this happens it is good to have a "Plan B".
I noticed a pond nearby on other visits, so I went to see if the sunrise would provide any worthwhile opportunities. Here is what I was able to obtain that frosty morning...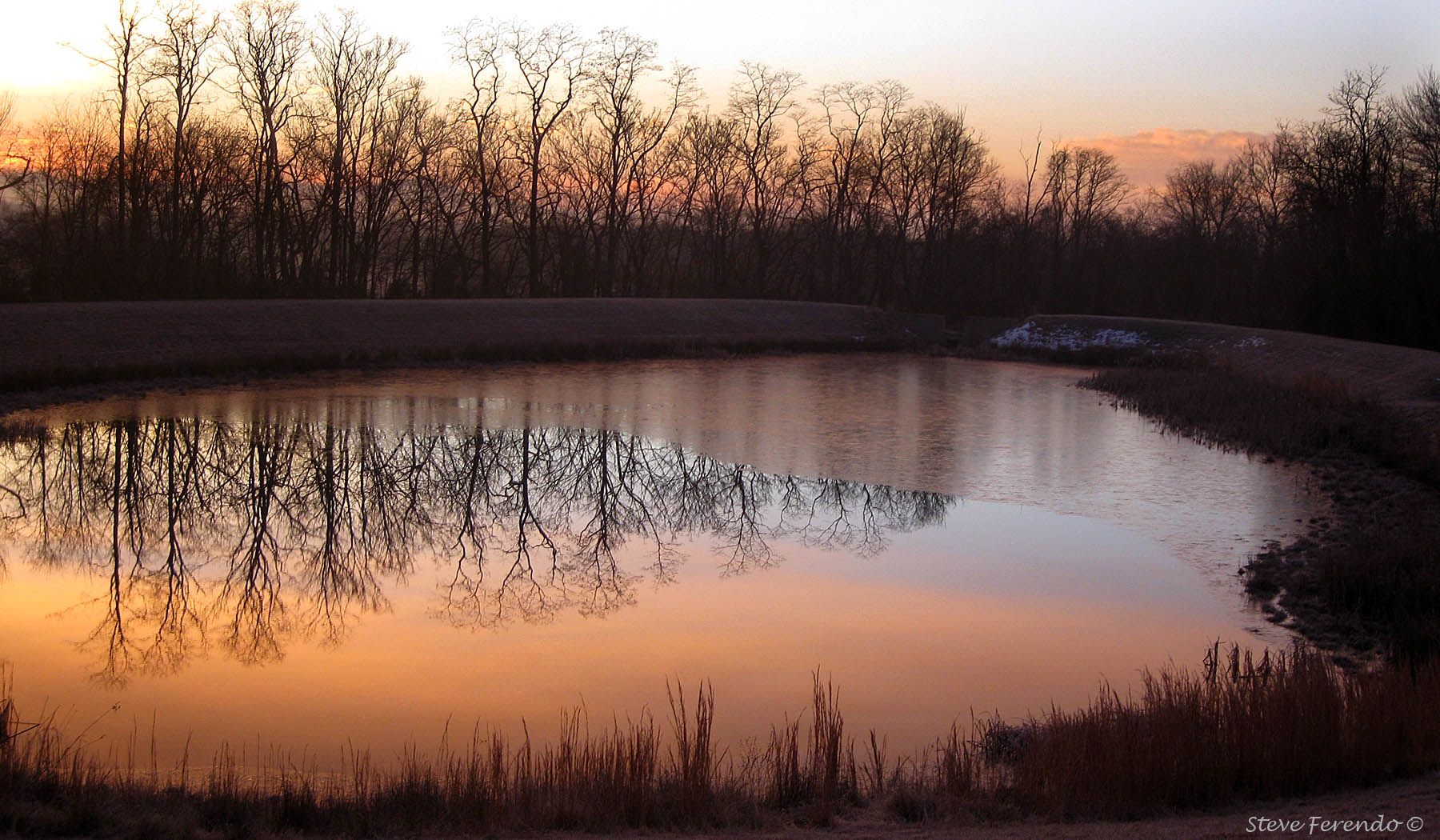 The next photo zooms in on the critical elements of the scene, the texture of the ice, the color of the sky, and the reflection of the trees...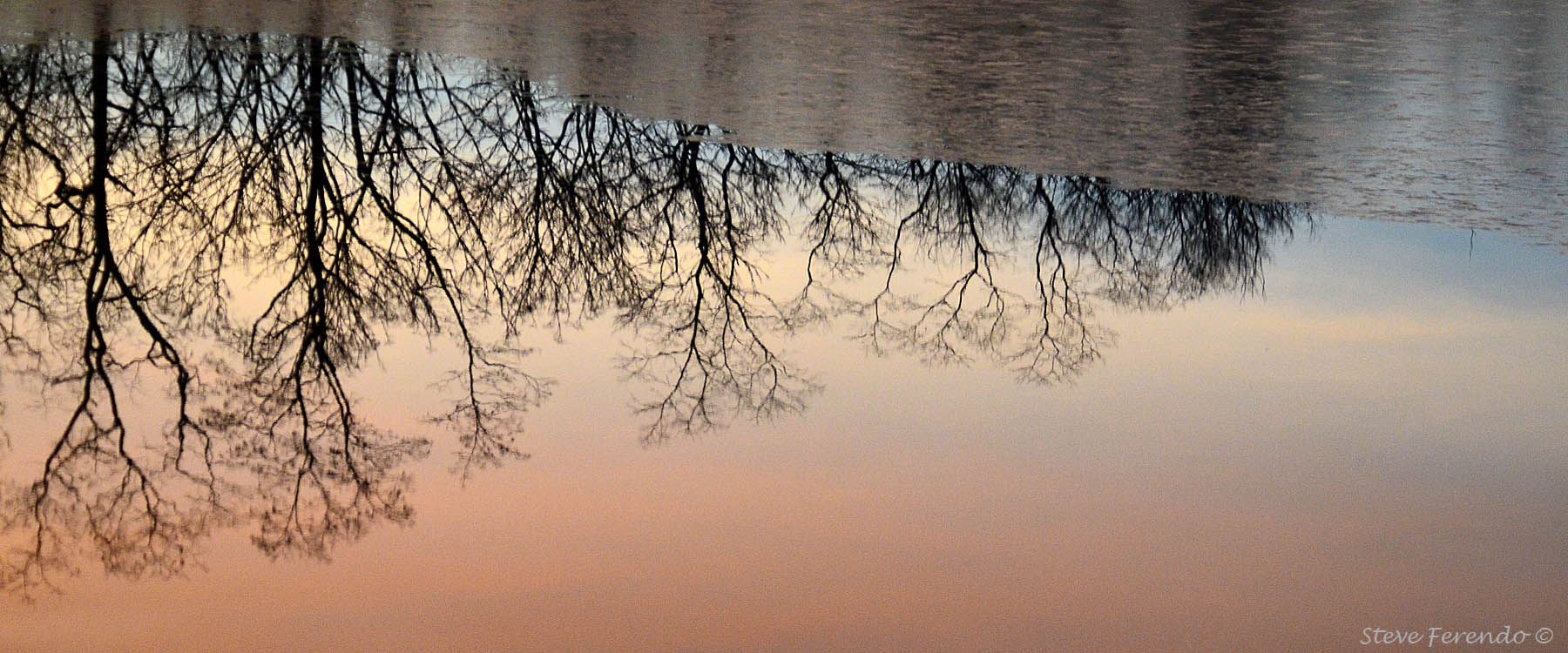 A few hours later it was still a charming scene, but the absence of the sunrise colors gave it a totally different character...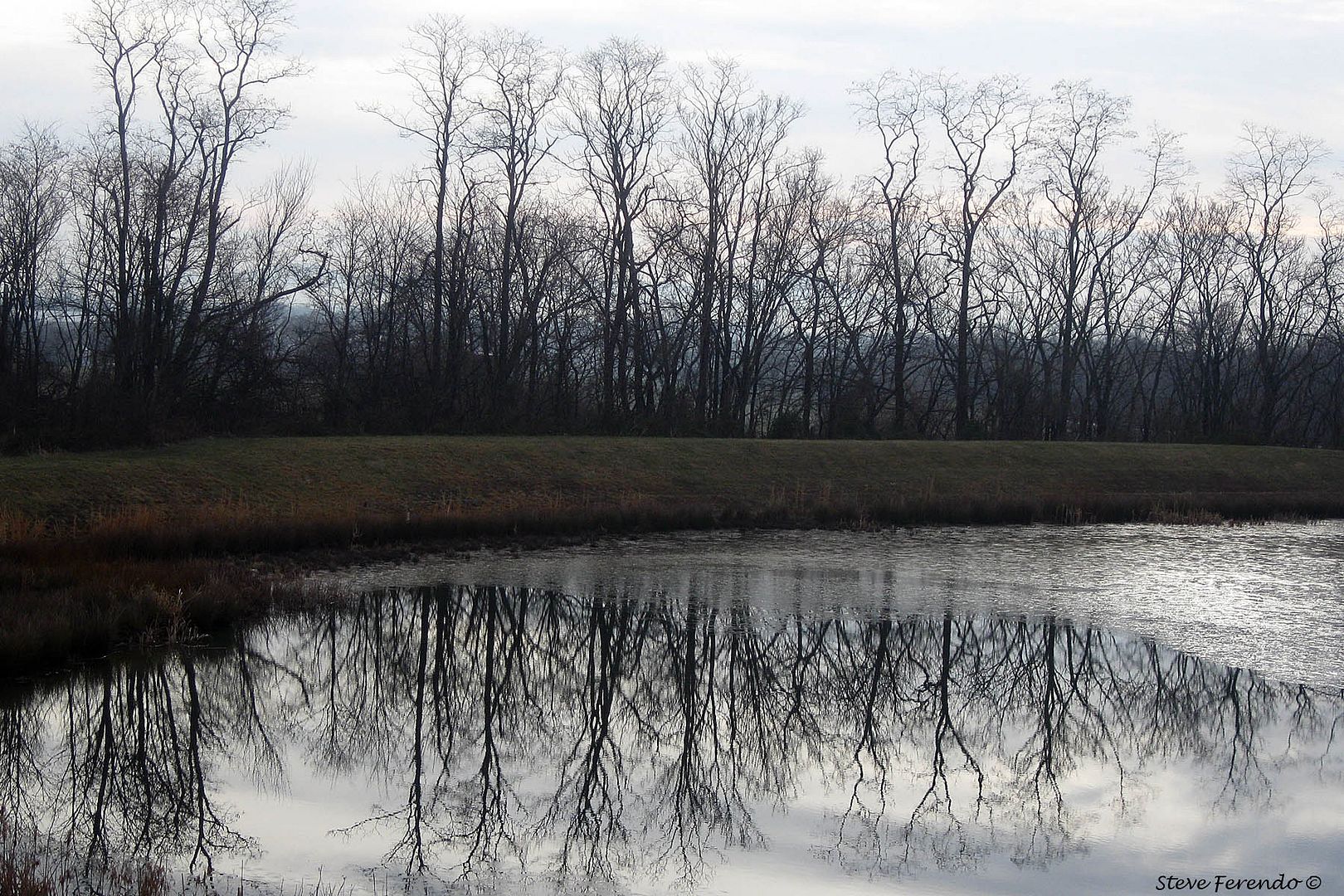 Sunrise through small trees always intrigues me for some reason. Perhaps it is the speculation about what the dawning day might bring...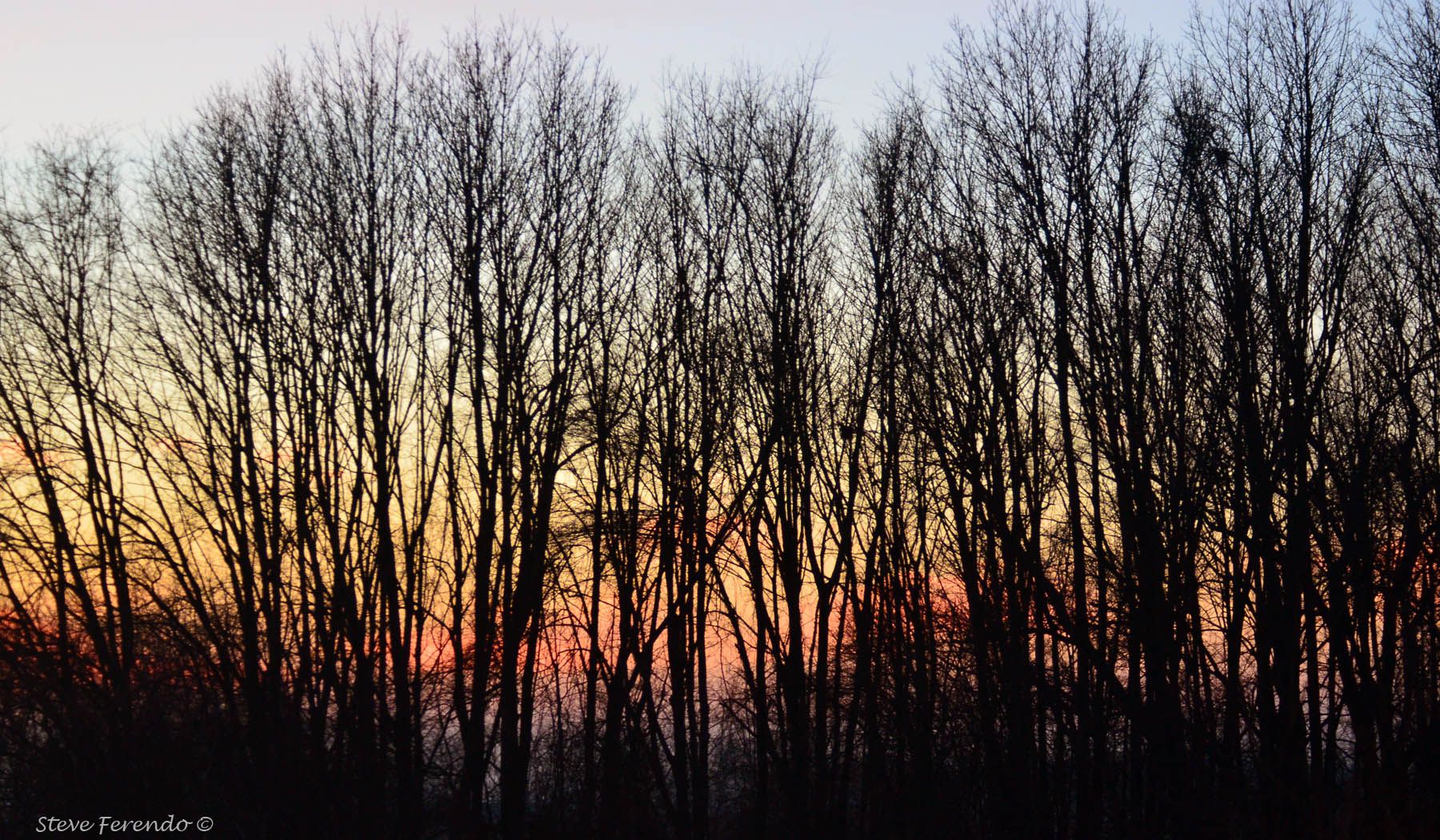 Whatever the day may or may not hold in store, sitting beside a body of water and "reflecting" never seems like a waste of time to me...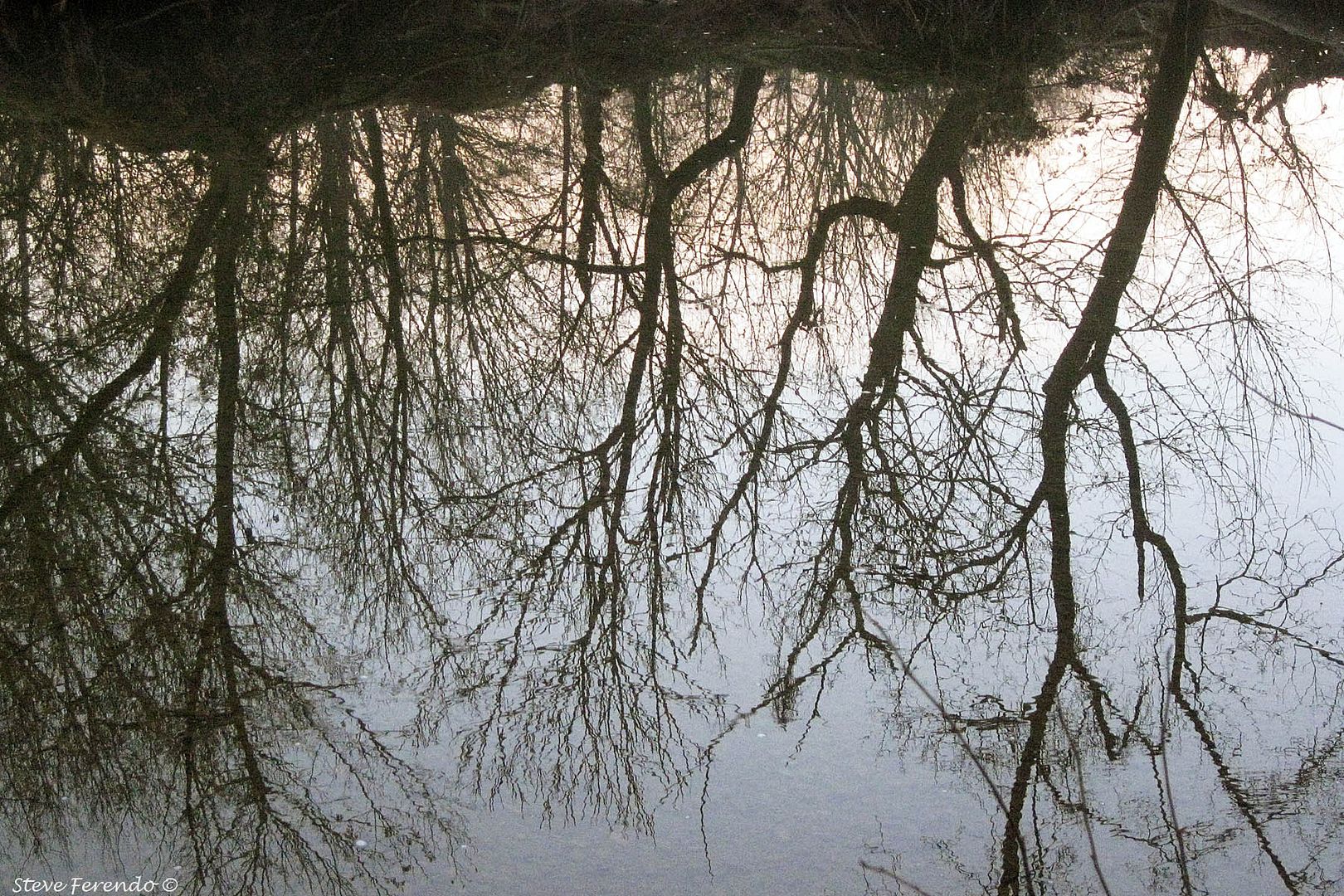 Stay well and come back soon.