Kestrels are small, fast and hard to photograph. I observed this one hunting in a field and, because I was about 100 yards away, it did not depart as soon as I stopped with my camera. The following photos show the hunt sequence as the kestrel pursued a mouse sized meal...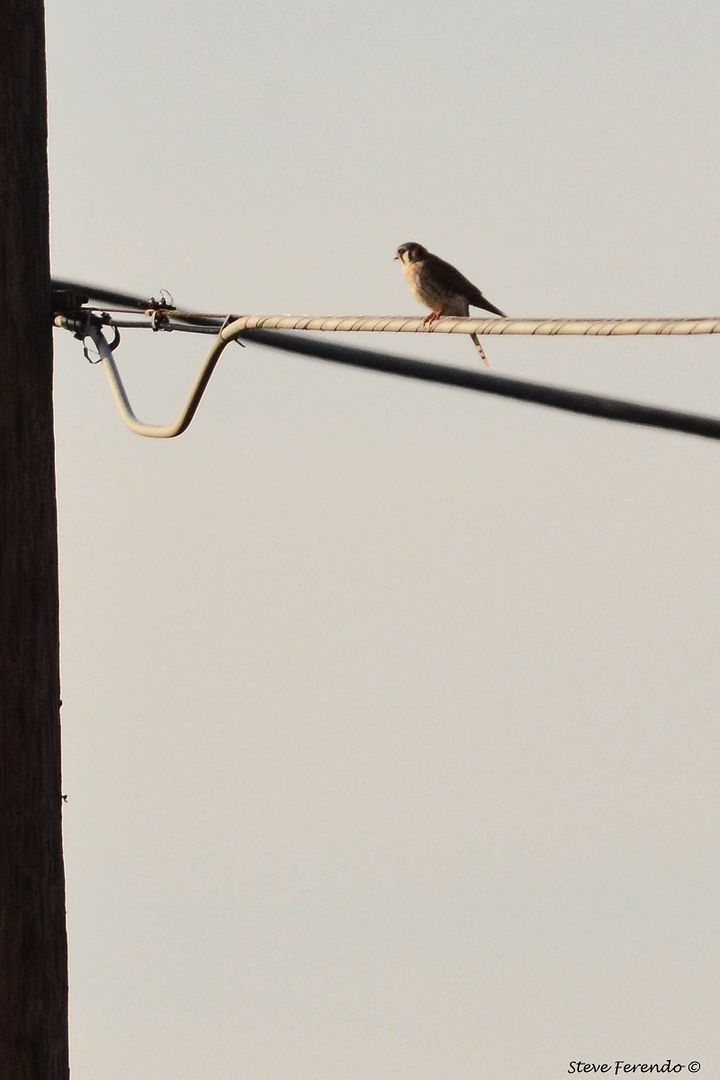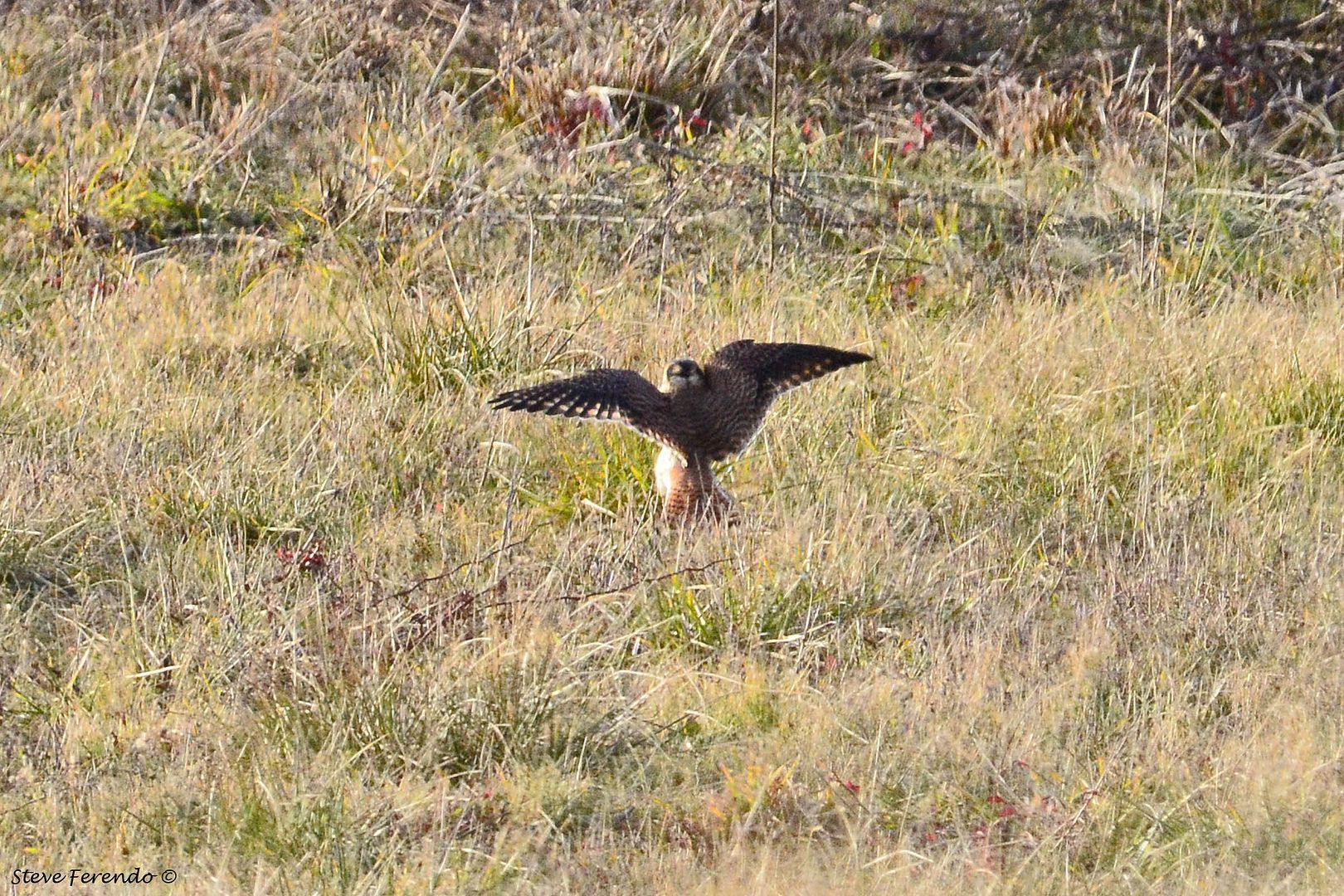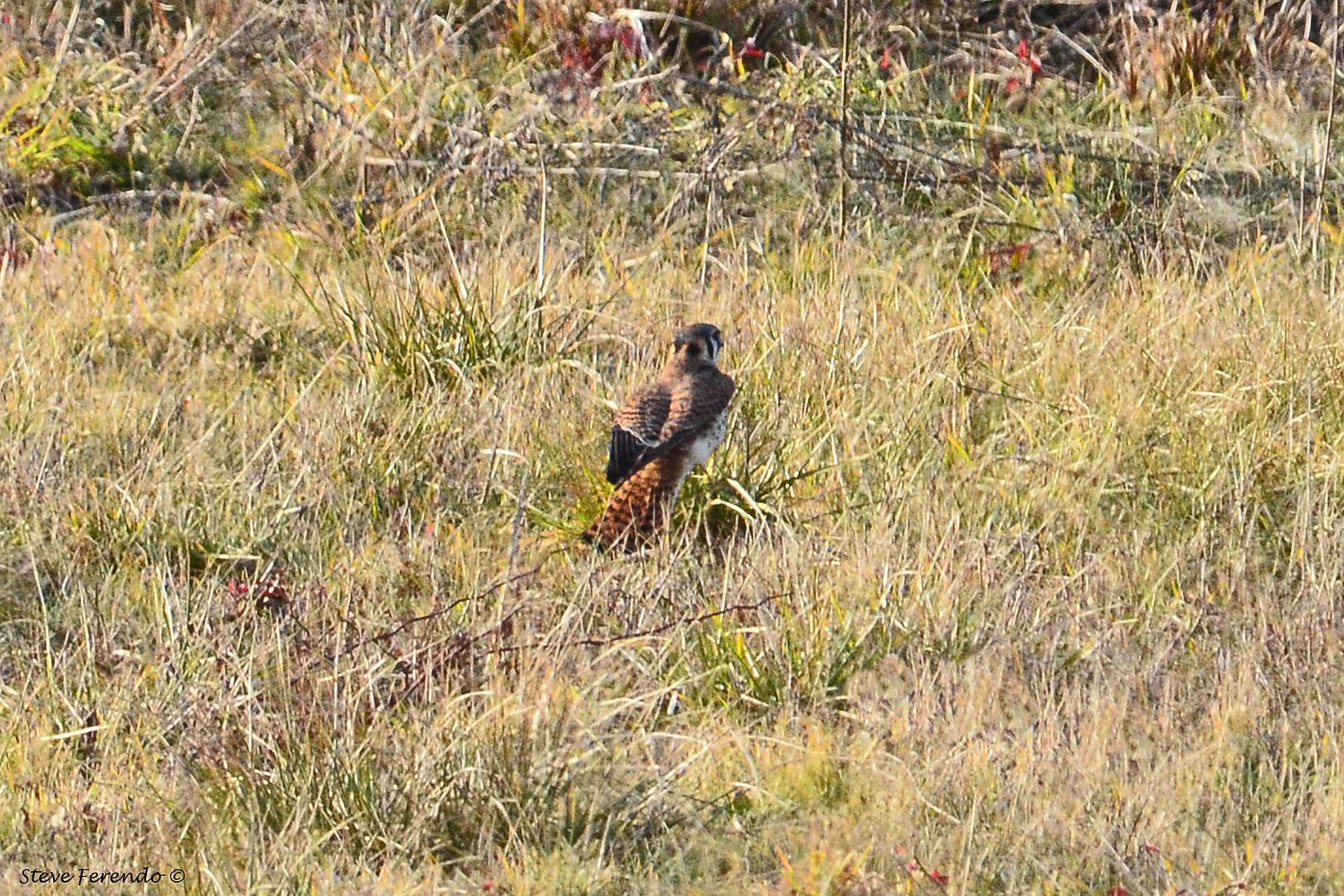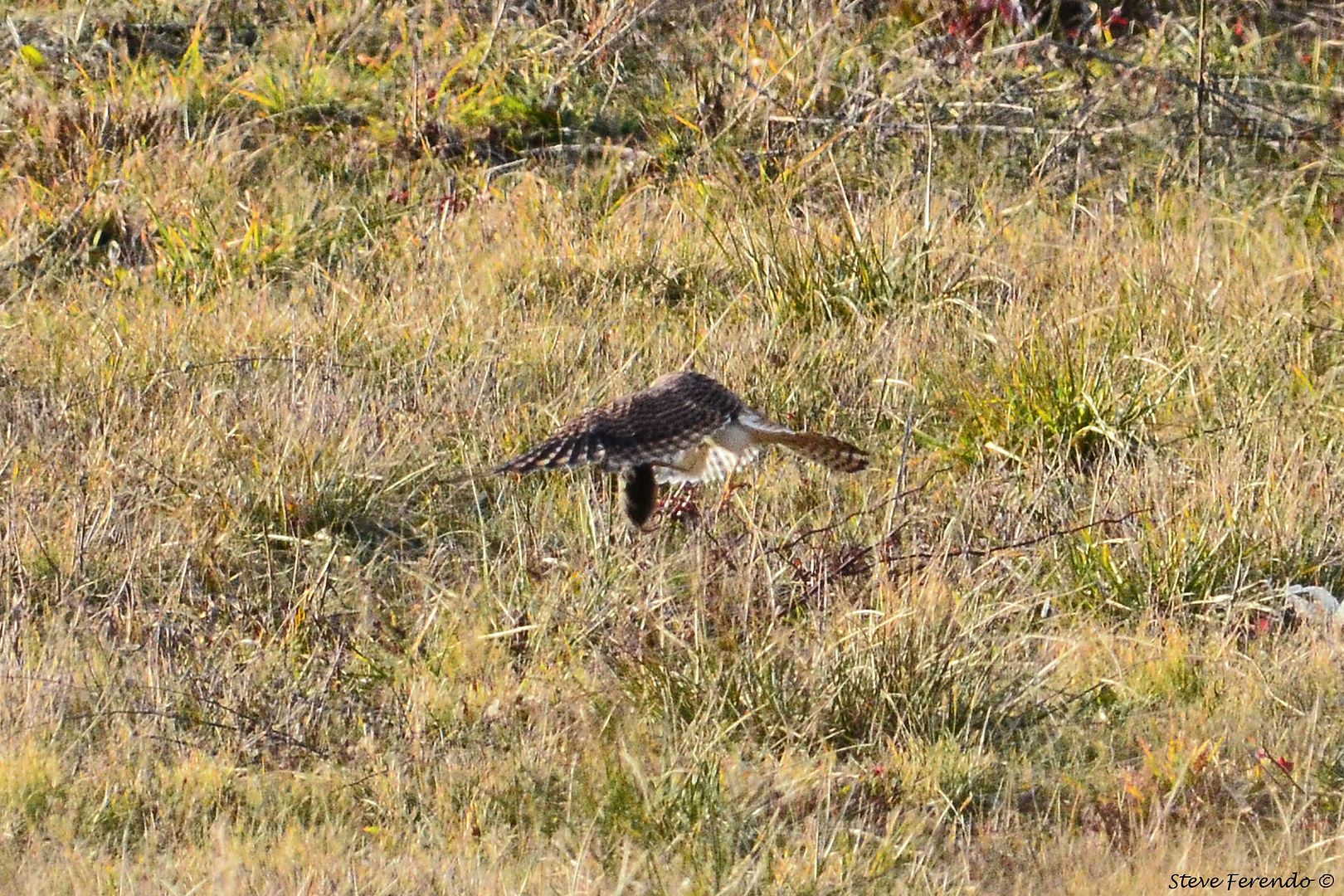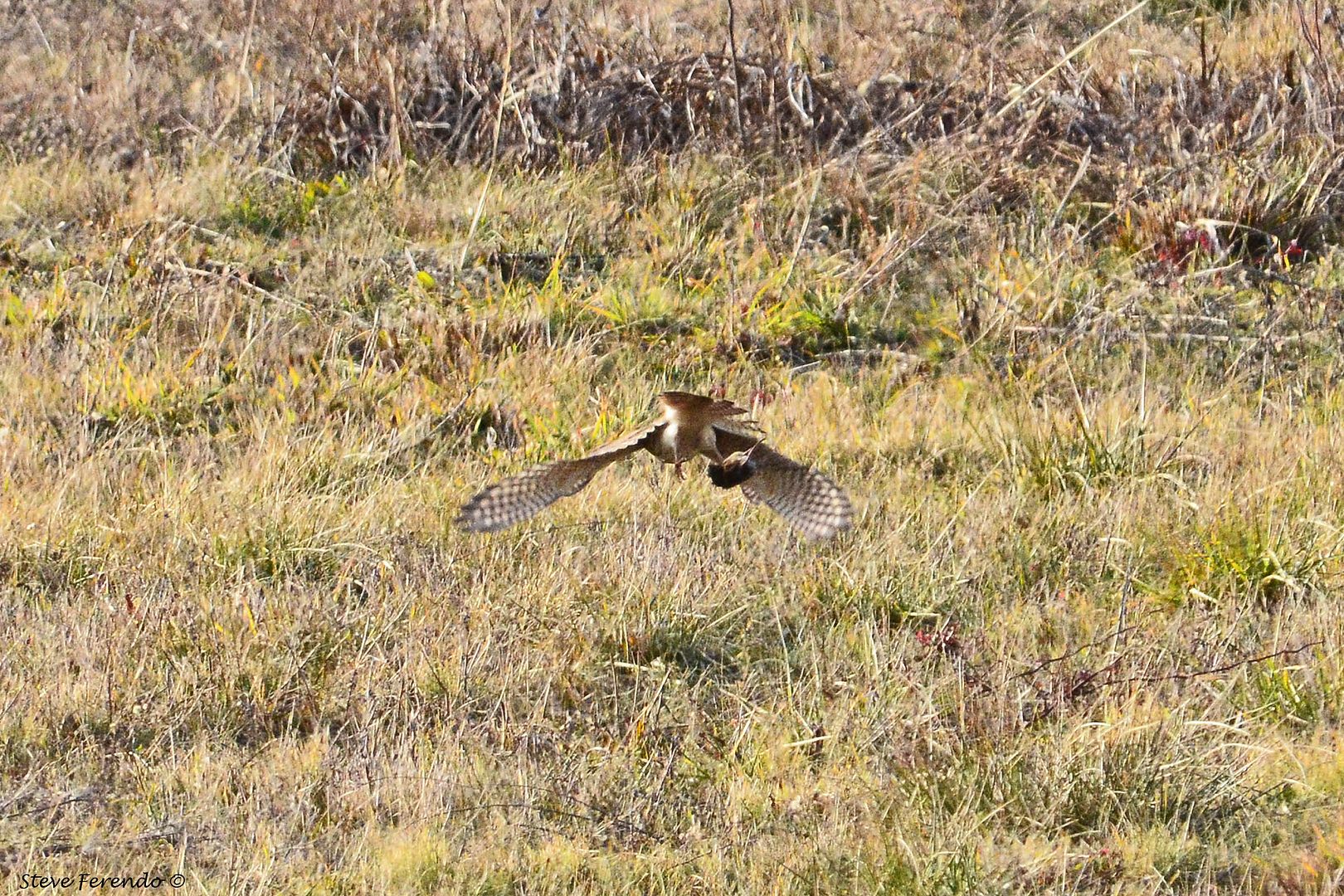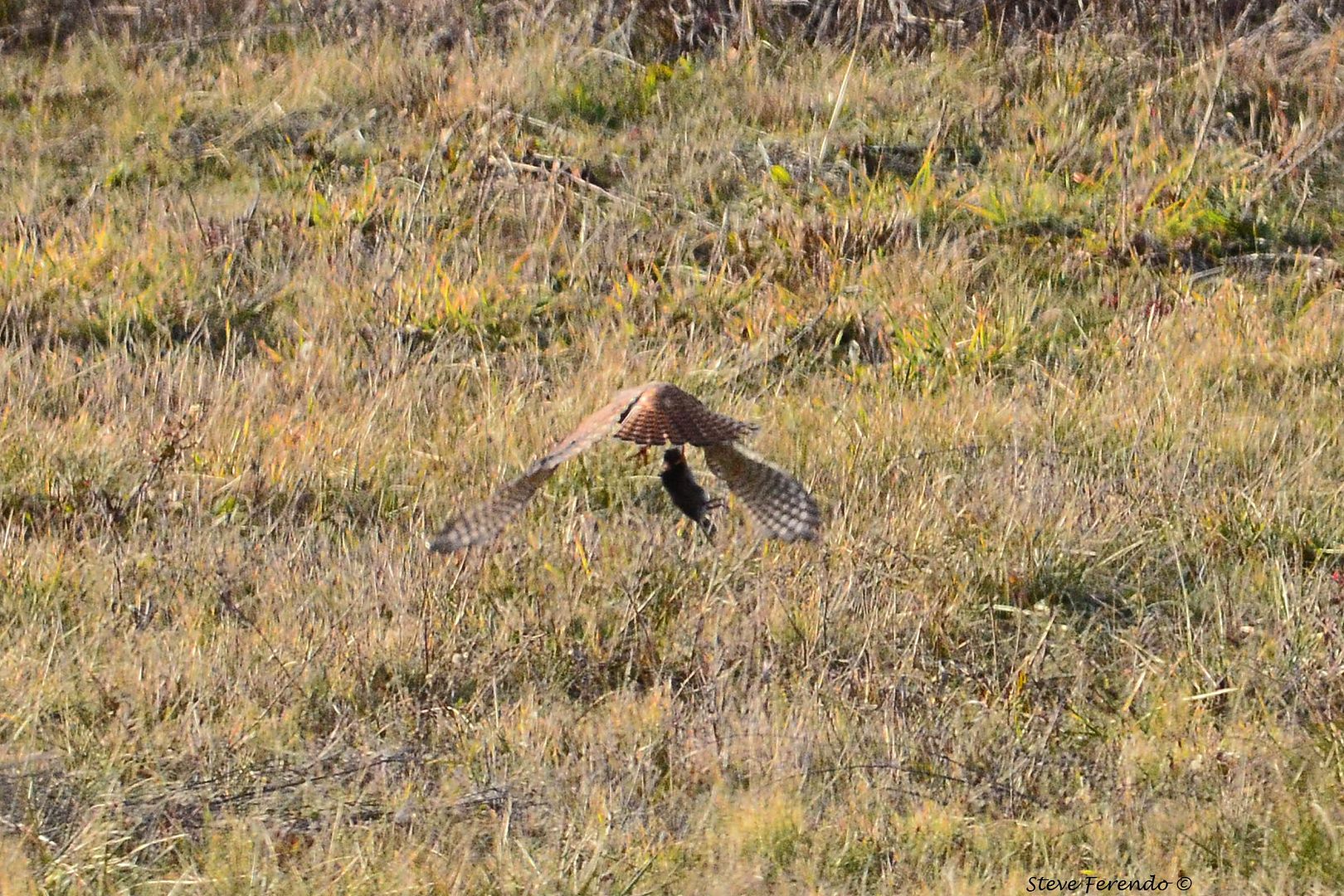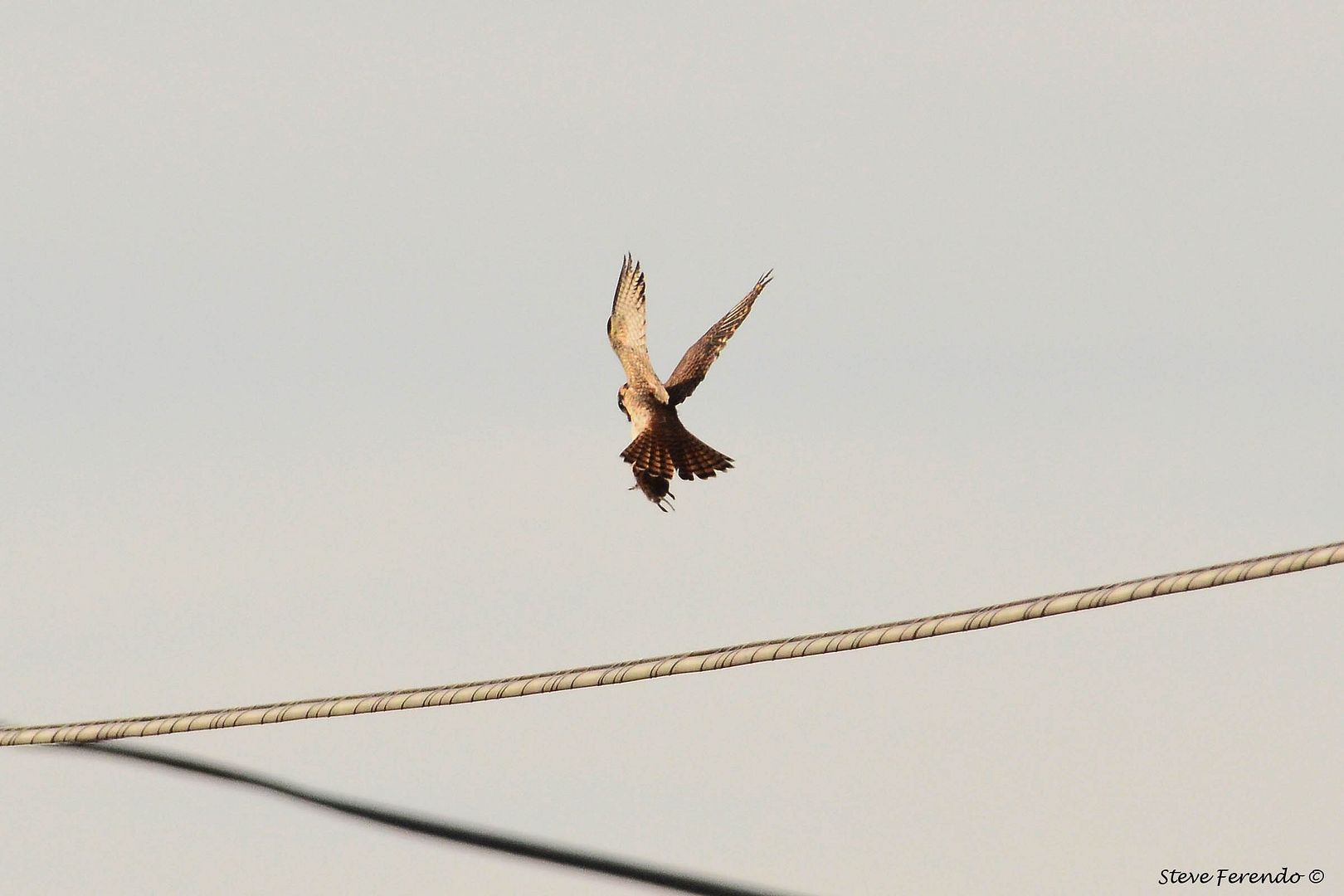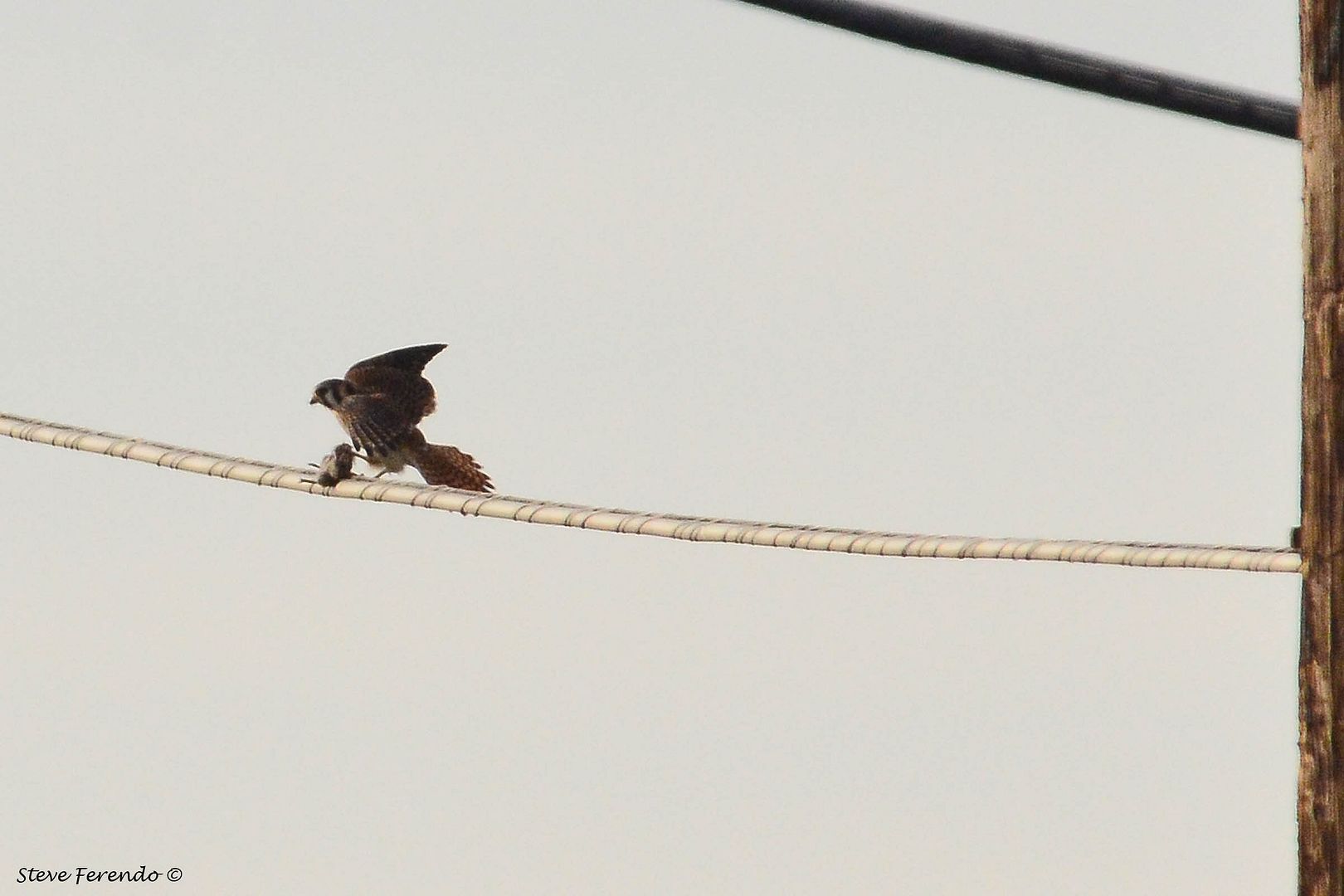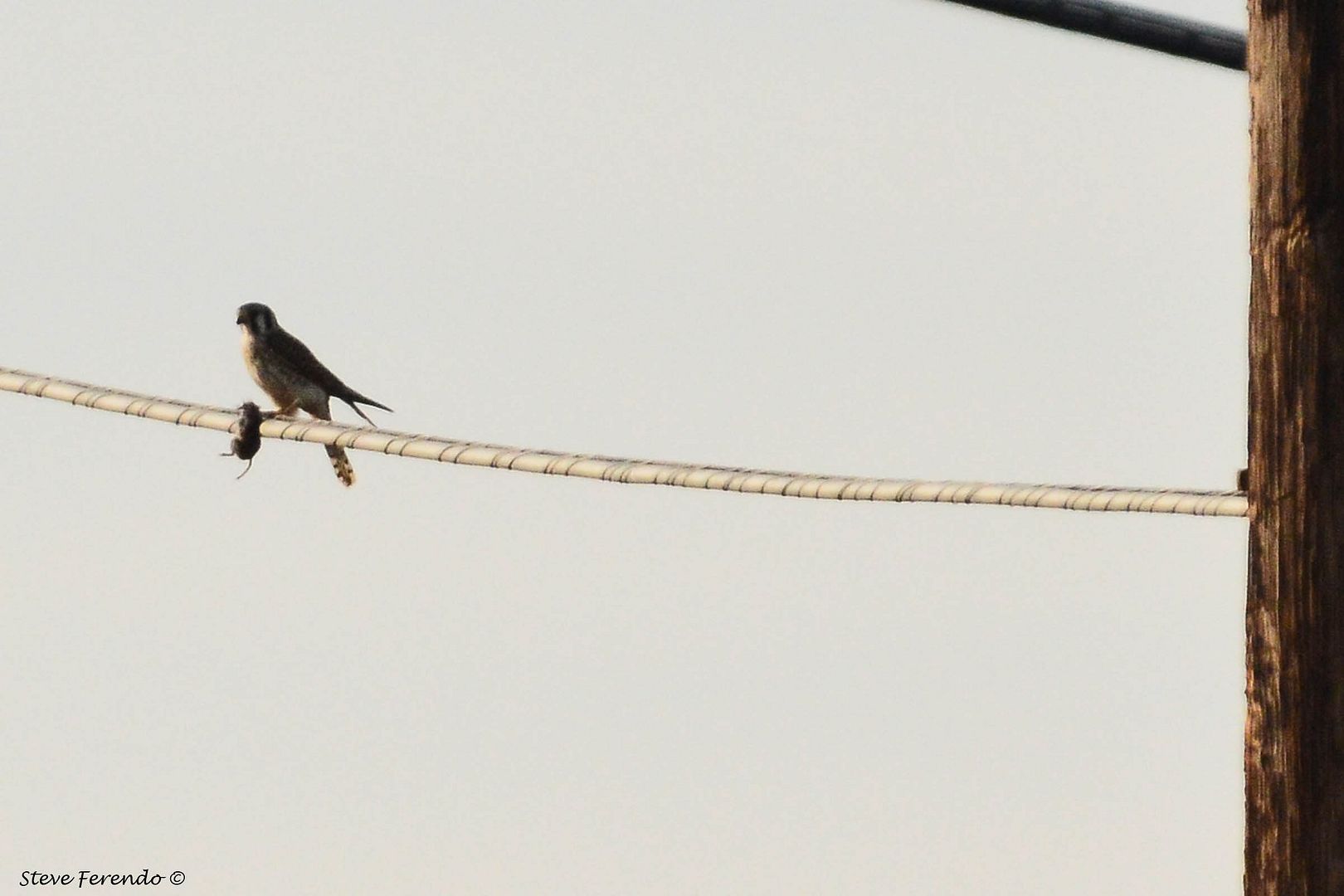 The kestrel decided on another location to devour its prey...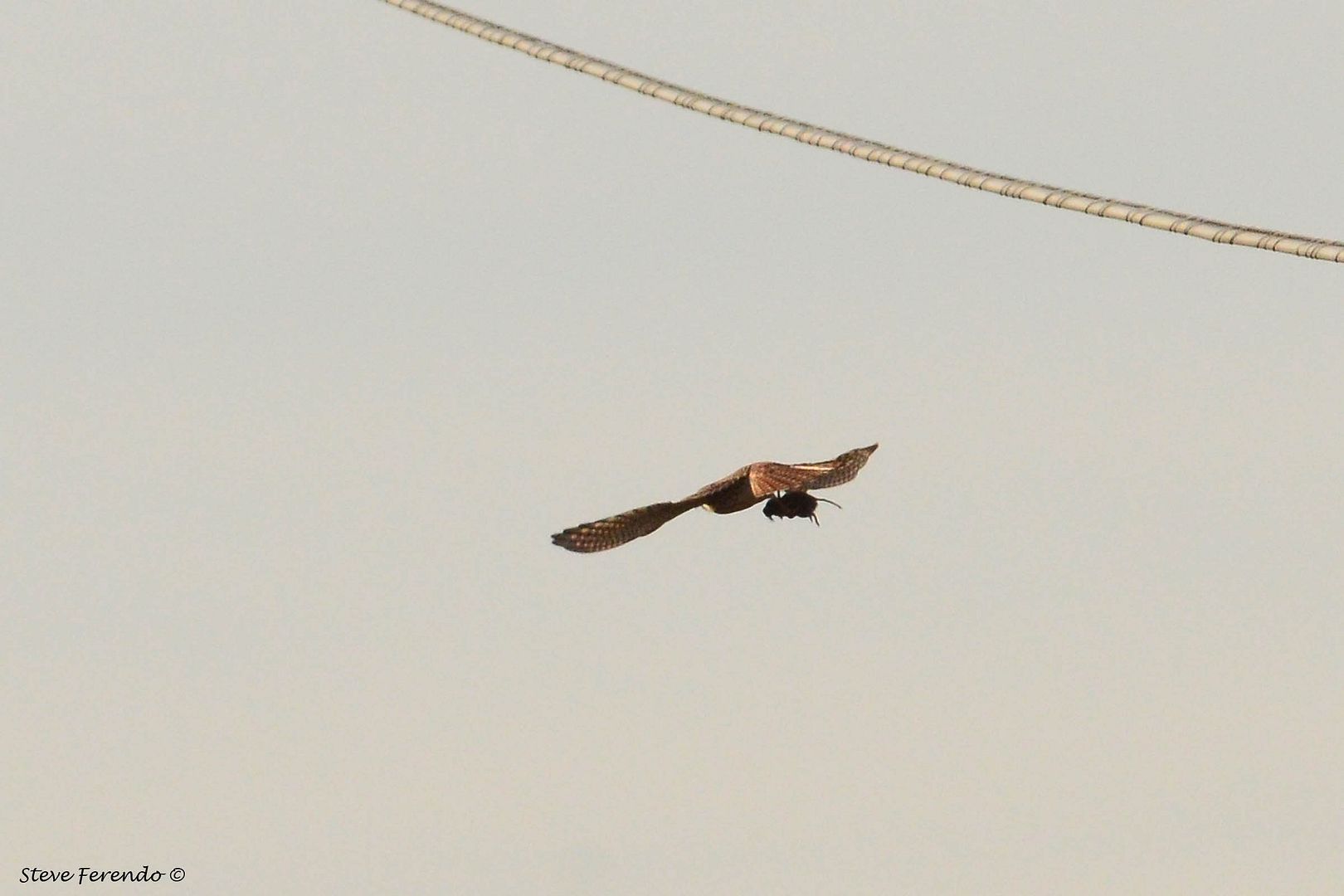 Thanks for letting me share this moment with you. Stop back soon.