I am a little embarrassed to post this update. I have been interested in birds since I selected Birding as a project in 4-H, way back in grade (elementary) school. After more than 50 years my interest has not faded so I was surprised, on Christmas morning, to photograph two species that were new to me.
One was the Water Pipit and the other was the Horned Lark. After identifying the birds I was chagrined to learn that horned larks are year round residents of this area, but I had never seen one before. I returned to the spot where I first saw them but the pipits were not to be found. Only some horned larks remained. Here are photos from that visit...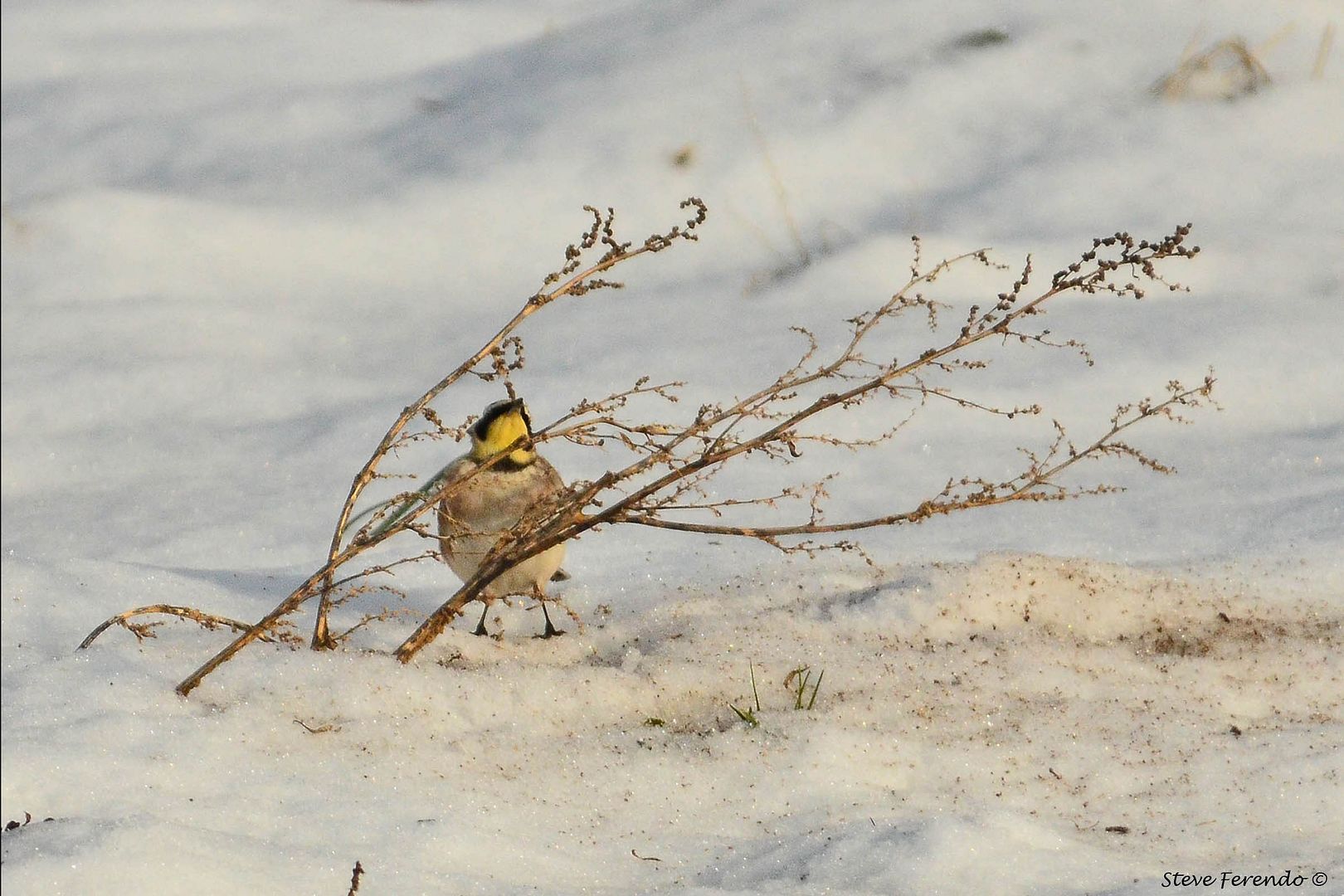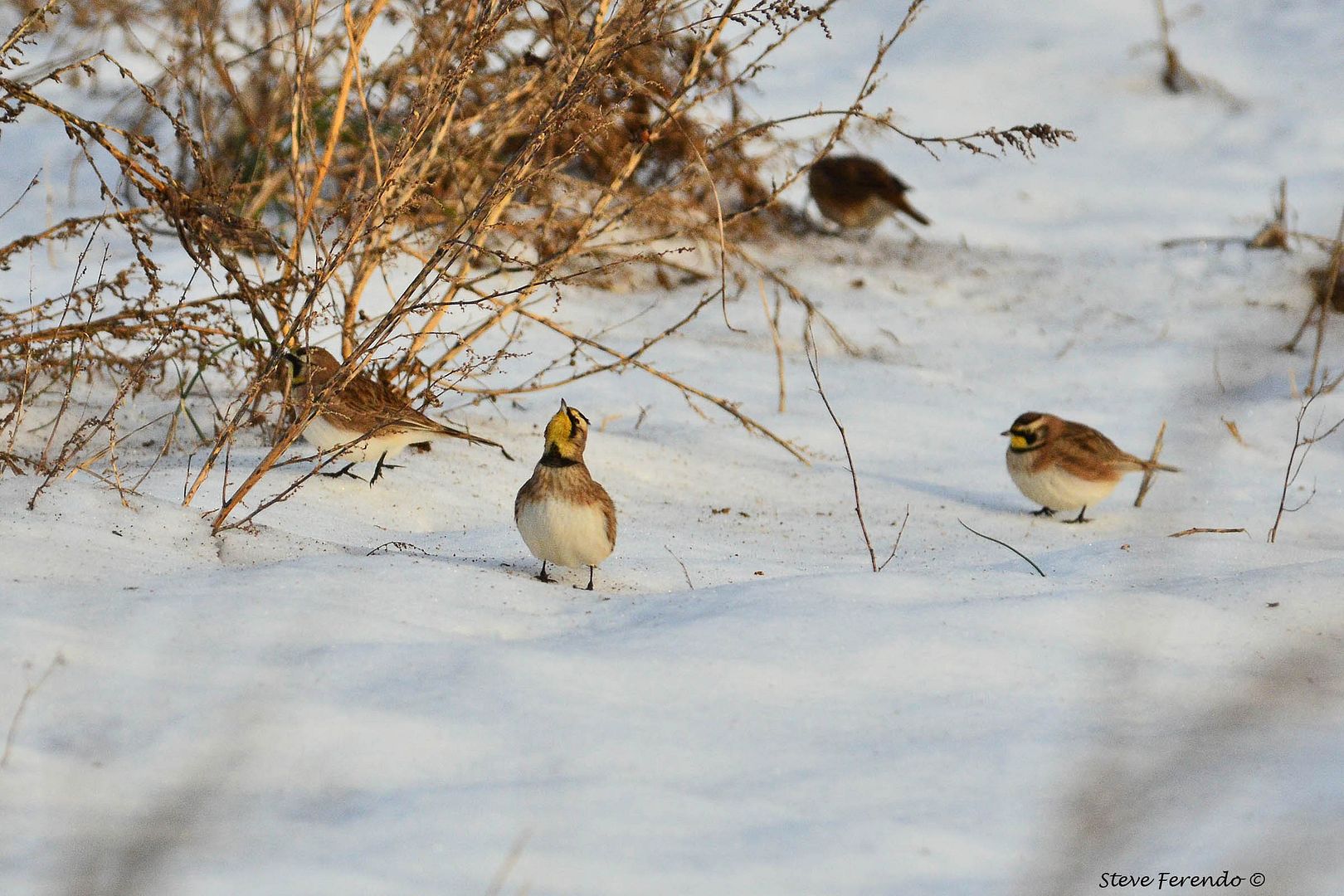 Thanks for visiting and remember to keep your eyes open. You never know when you might have a "first sighting" right under your nose.