Sometimes the photograph opportunities that are unplanned can be the most rewarding. The photo of the Red Fox is an example. While looking for deer with a good friend, we came upon this fox that was poking around a stump and log, obviously looking for a chipmunk or mouse that might be hiding within. It did not find anything to eat while we were watching, but it jumped onto the log and sat looking down the mountain. It seemed to be deep in thought. Probably wondering where its next meal would come from. Whatever it was thinking we will never know, but this photo is my favorite from 2012...
While hoping to photograph waterfowl, I came across this huge black and yellow spider. I believe that it is a Black and Yellow Argiope ...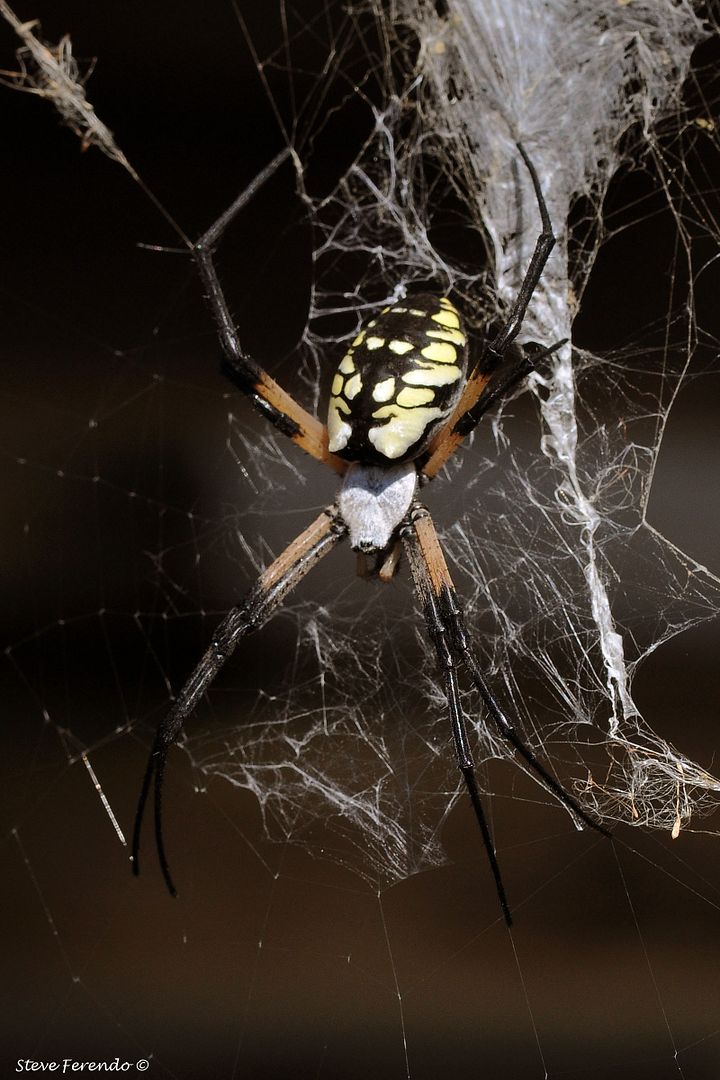 I try to stay alert for interesting birds. Raptors of all kinds are high on my list of desireable subjects. At this time of year, while the leaves are off the trees, they are much easier to spot. The first photo is of a Red-shouldered Hawk...
The next image is of a Red-tailed Hawk taking flight...
The last photo is a Belted Kingfisher perched along the bank of a small stream. Watching for a minnow or crayfish to catch...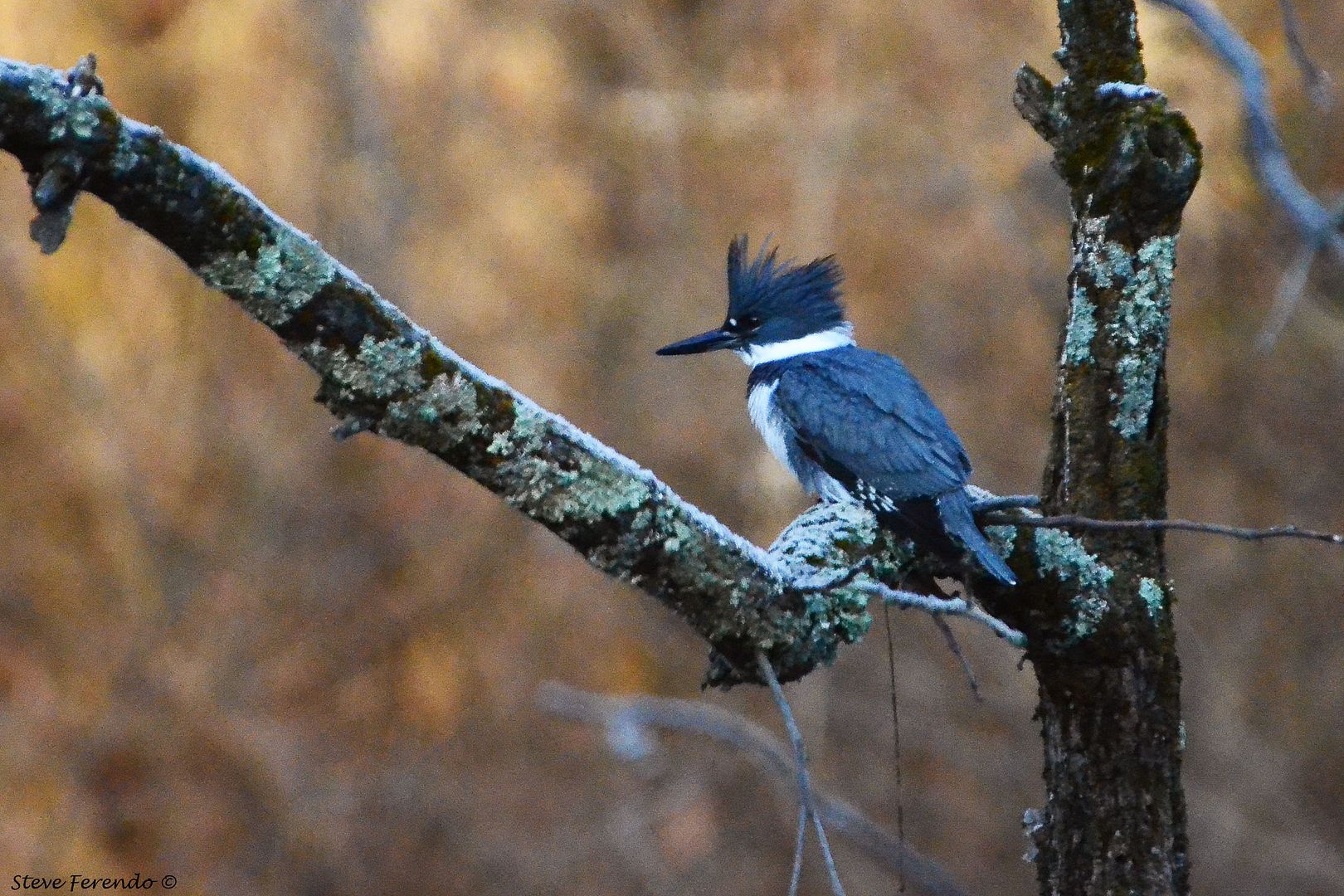 I hope you enjoyed these unplanned photo opportunities.