Most of the rutting behavior has ended but some of the smaller bucks don't realize it yet. These small bucks are still sparring with each other...
This button buck fawn, on the right, thinks he is big enough to spar even though he doesn't have antlers...
The does can relax for the most part, except for the few that were not bred during the peak of the rut. That small percentage of does accounts for what hunters call the "late" or "second" rut. These does were feeding in early morning fog...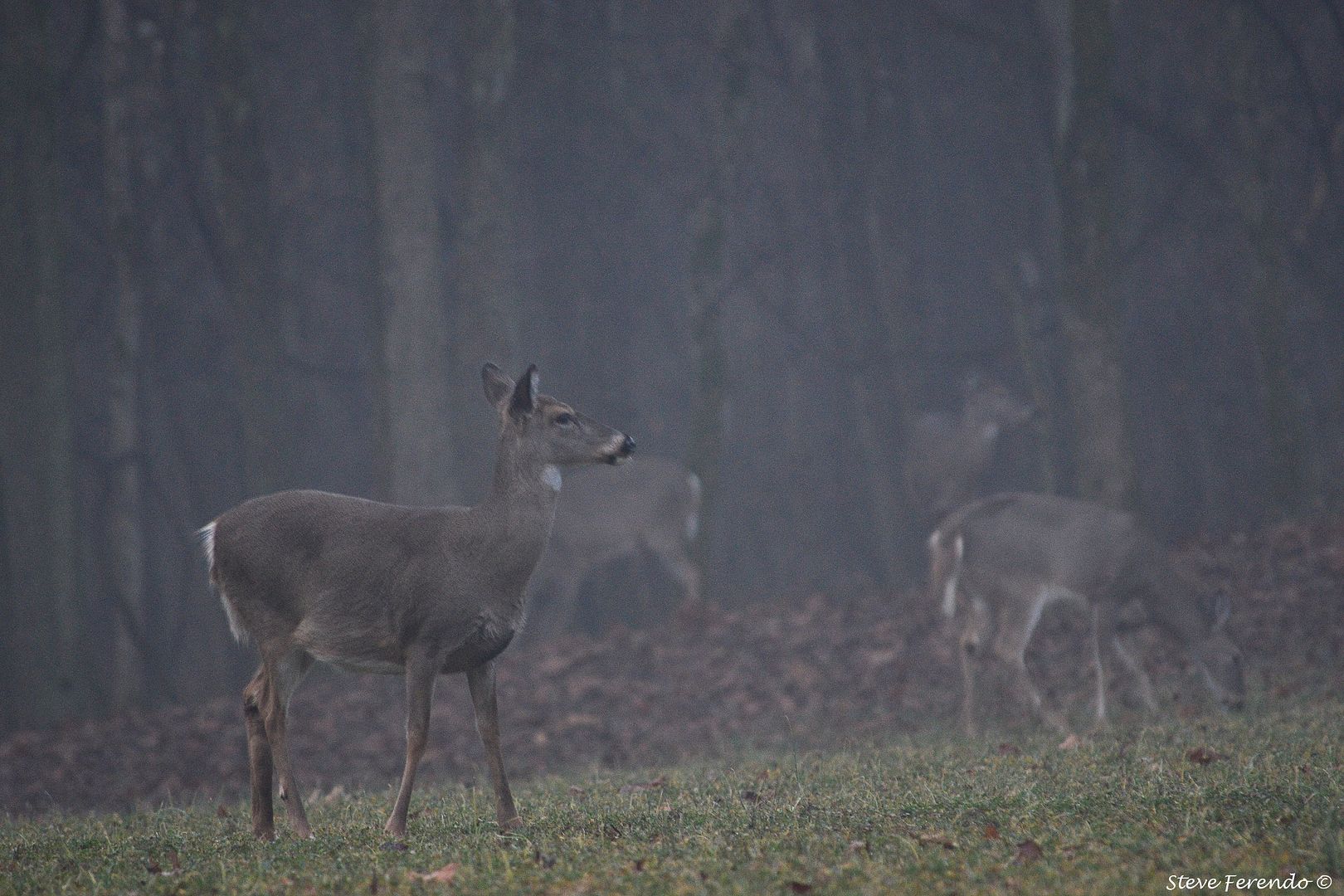 Smaller bucks like those in the following photos are still roaming, hoping to find a receptive doe but the odds of success are slim...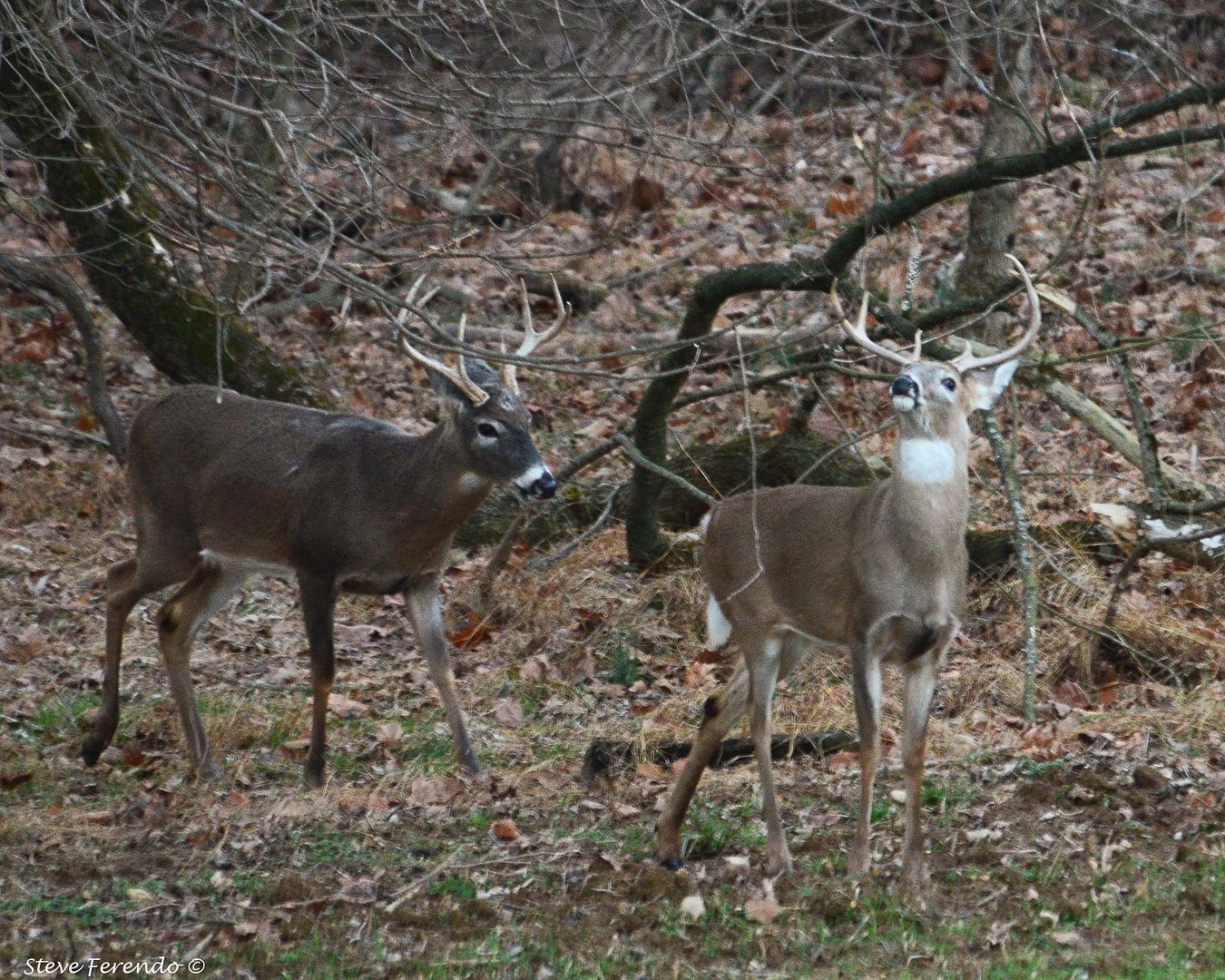 In the final photo the buck displays a scar between his antlers. Probably the result of a fight with another buck...