This blog update will feature photos of a pair of local eagles that I have photographed for the past two years. I am fortunate to have a landowner who allows me to enter his property to take photos. In return for this privilege I have agreed not to disclose the exact location of the nest. I appreciate the understanding of my local blog viewers...
The eagles have begun to add sticks to their nest, which is a massive thing already. I believe that it has been in continuous use for at least ten years...
After so much effort the pair rests, and evaluates the results of their work...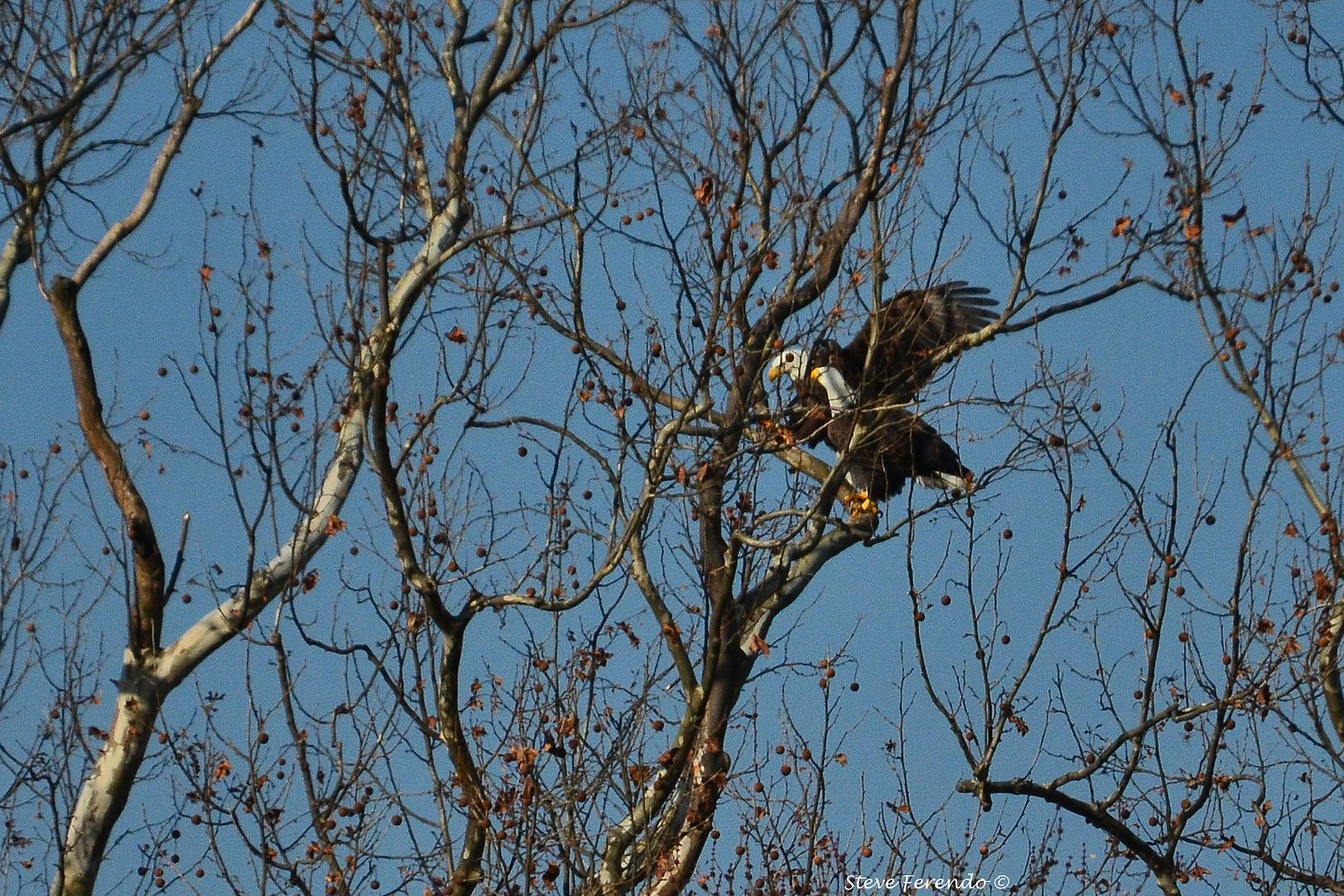 The real test comes when they both check it out for size and comfort...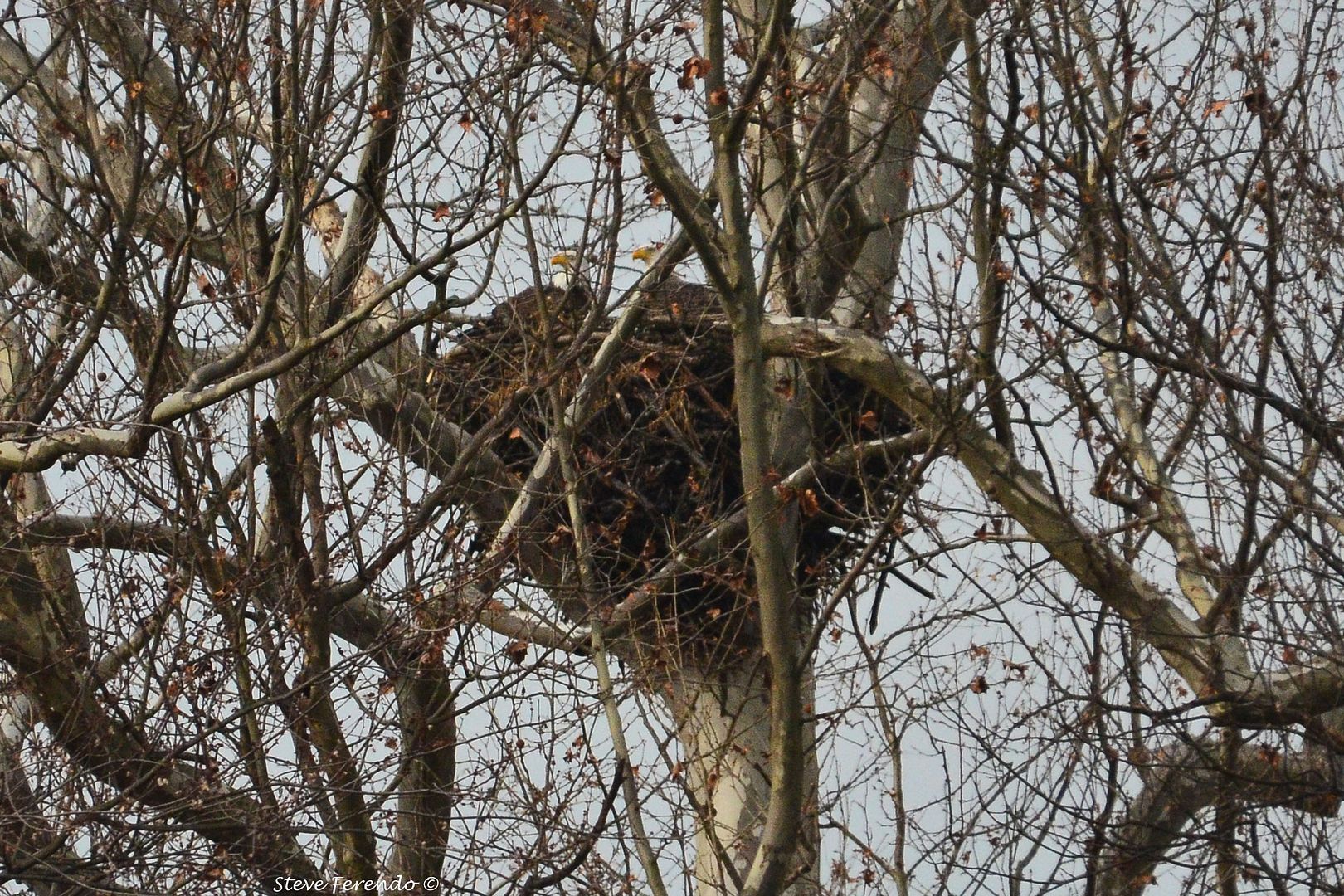 I hope you will keep coming back as I follow the progress of this nesting pair, until the leaves no longer permit a view of the nest.