Whitetail deer do not have horns, instead they have antlers which are shed each year to be replaced by new ones. Most deer have symmetrical antlers with an equal number of points on each side but often they are asymmetrical, or "non-typical" as hunters consider them.
This buck displays five points on his left antler while the right has only two. There are many theories about what causes atypical growth ranging from leg injuries to antler deformation while soft and still in velvet. Whatever the cause, this buck is a good example...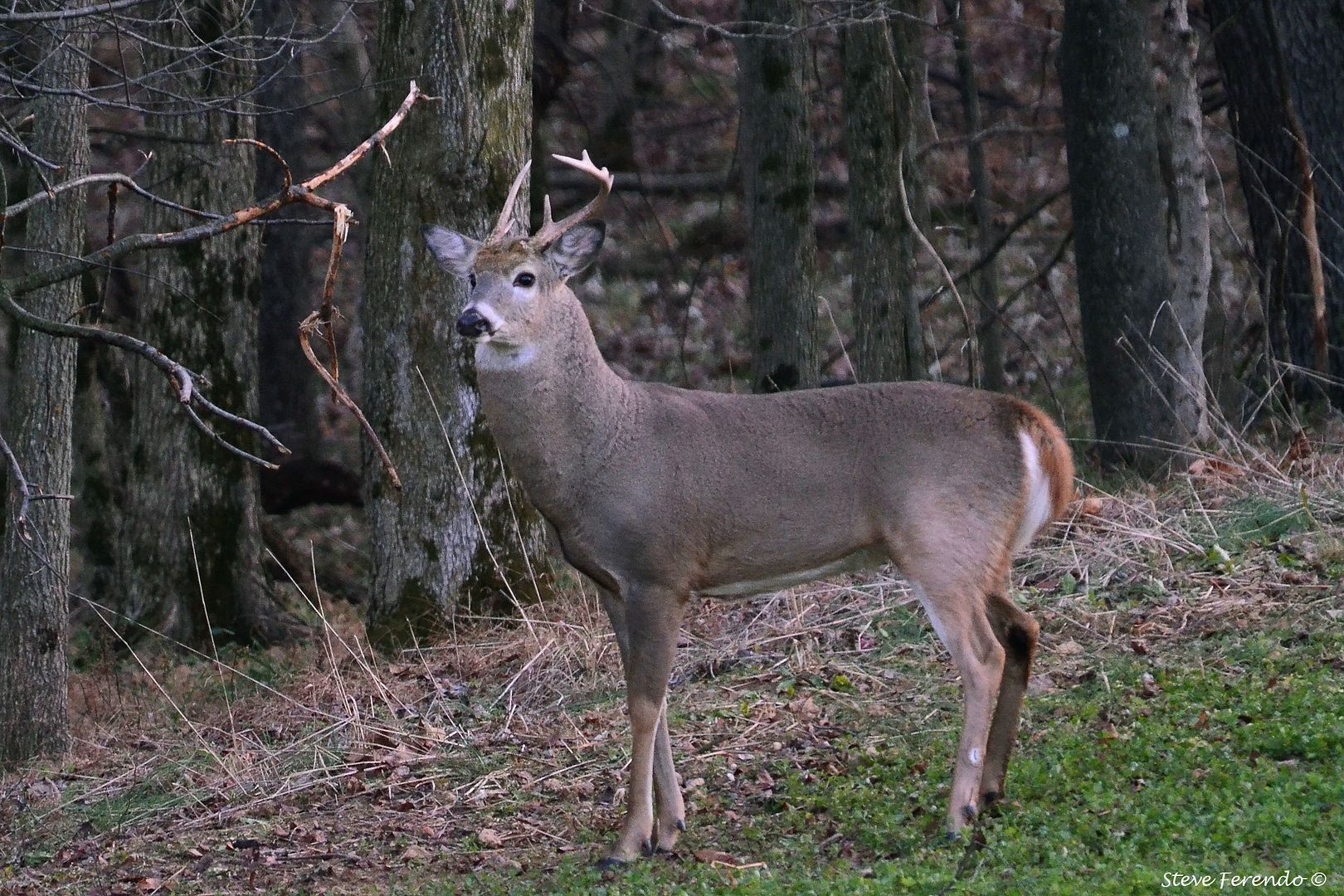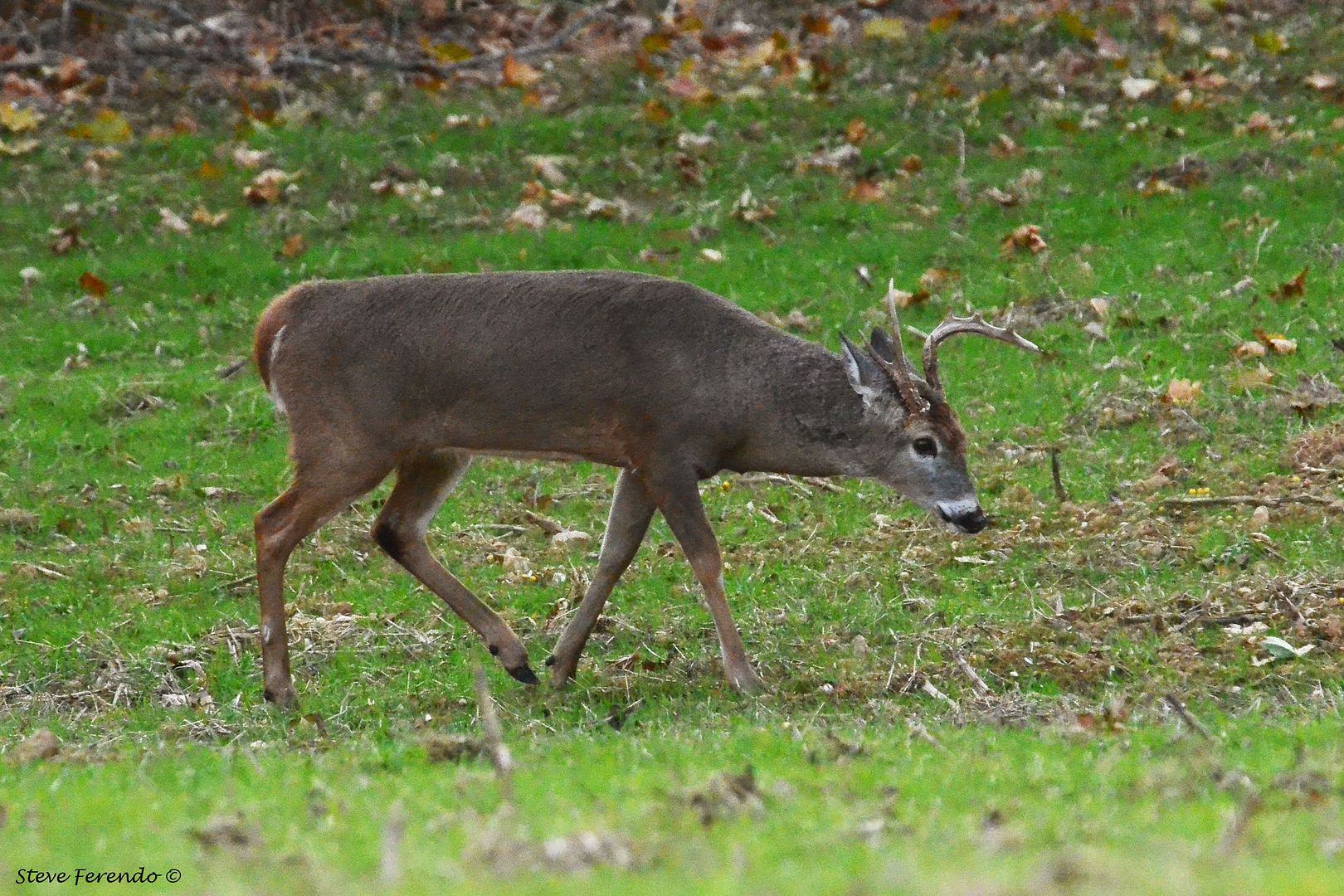 Thanks for visiting, stay well, and come back soon.