One doesn't usually see bucks interacting with fawns.

Not that there is any animosity between them, it's just that fawns are mostly seen with their mothers (does).

When I saw this buck and fawn it made me think that he was sharing some advice about how to pick the best ear of corn.

Whatever they were doing, it was a touching scene…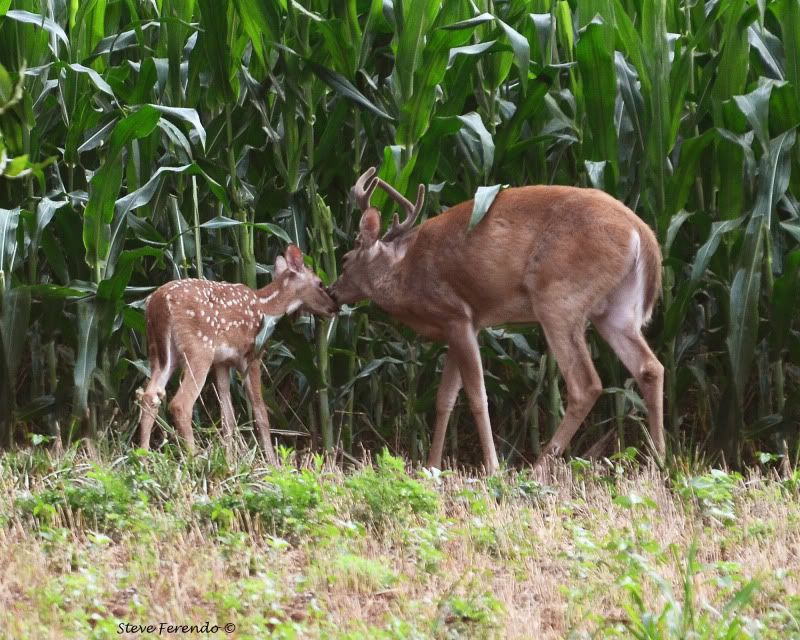 Perhaps the most important "guidance" came a little later when the buck seemed to be pointing out tree stand locations as places to avoid when the hunting season begins in one month...
Stay well and stop back soon.