Yesterday we had rain for most of the day. The rain was accompanied by cloudy, overcast skies causing very poor light for photography. In spite of this, when I saw this Coopers Hawk bathing in a drive way, I had to take some photos. I was shooting at ISO 4200, hand-held at 400mm in a steady rain, so please excuse the quality of the photographs. I hope the content will make up for the technical difficulties...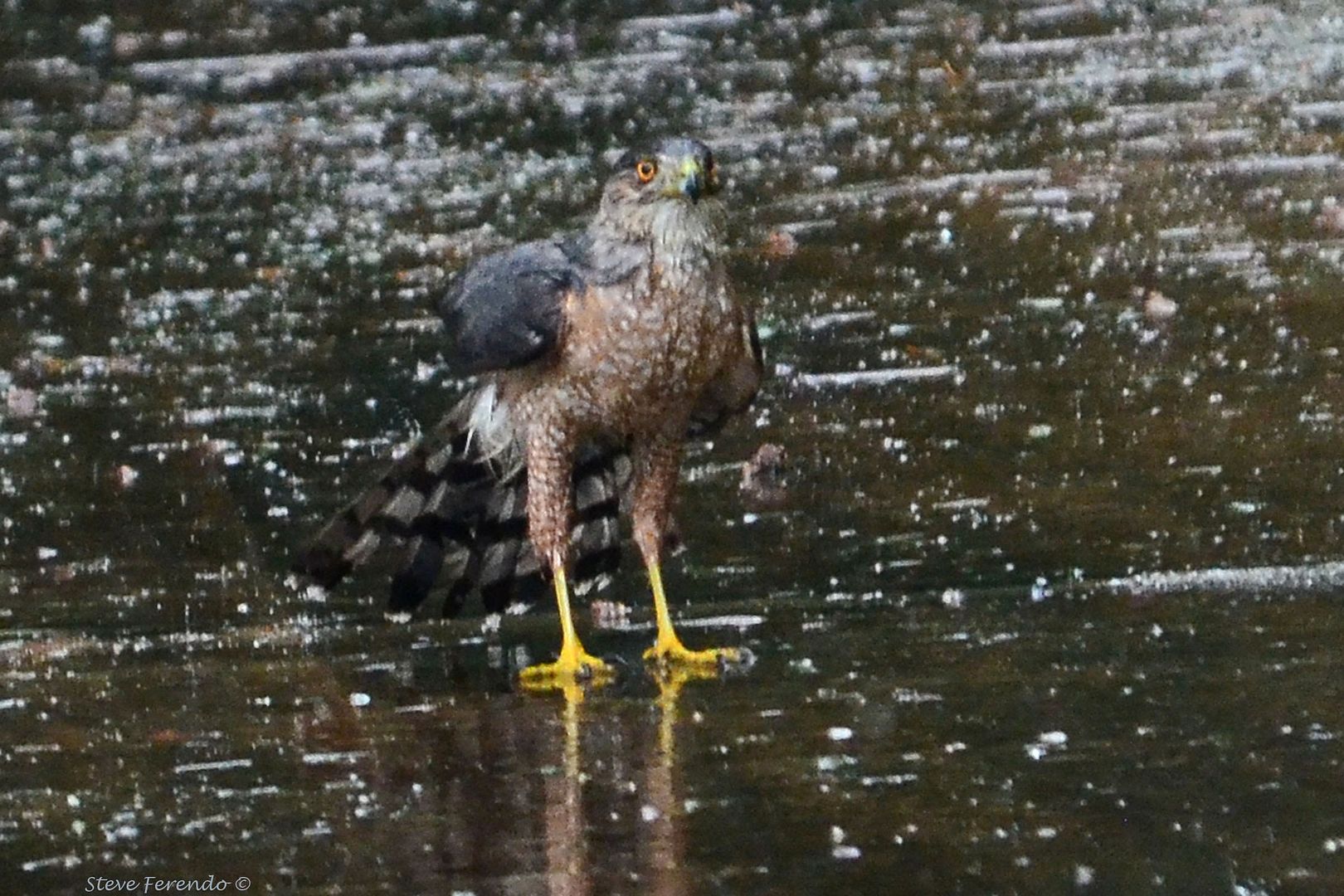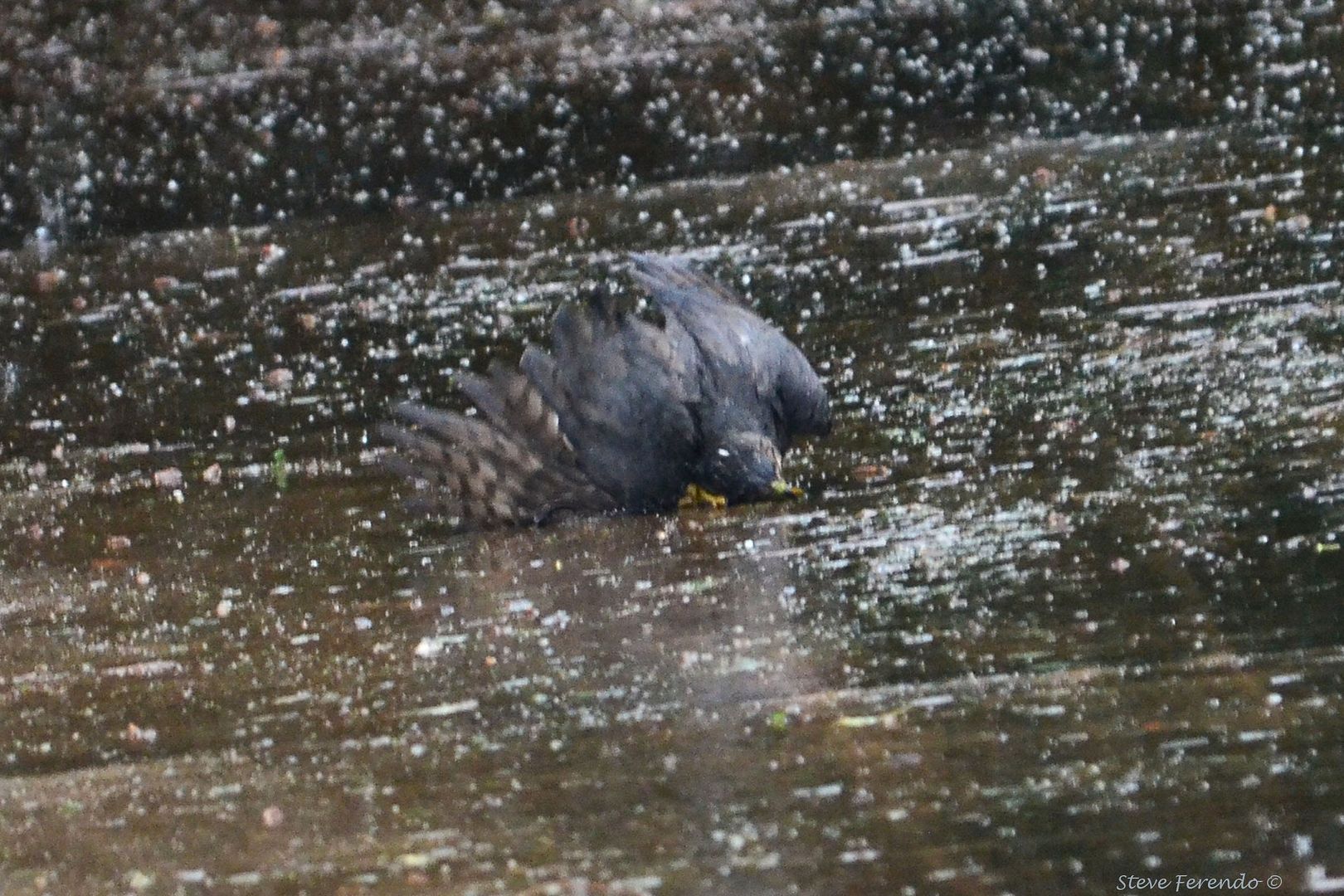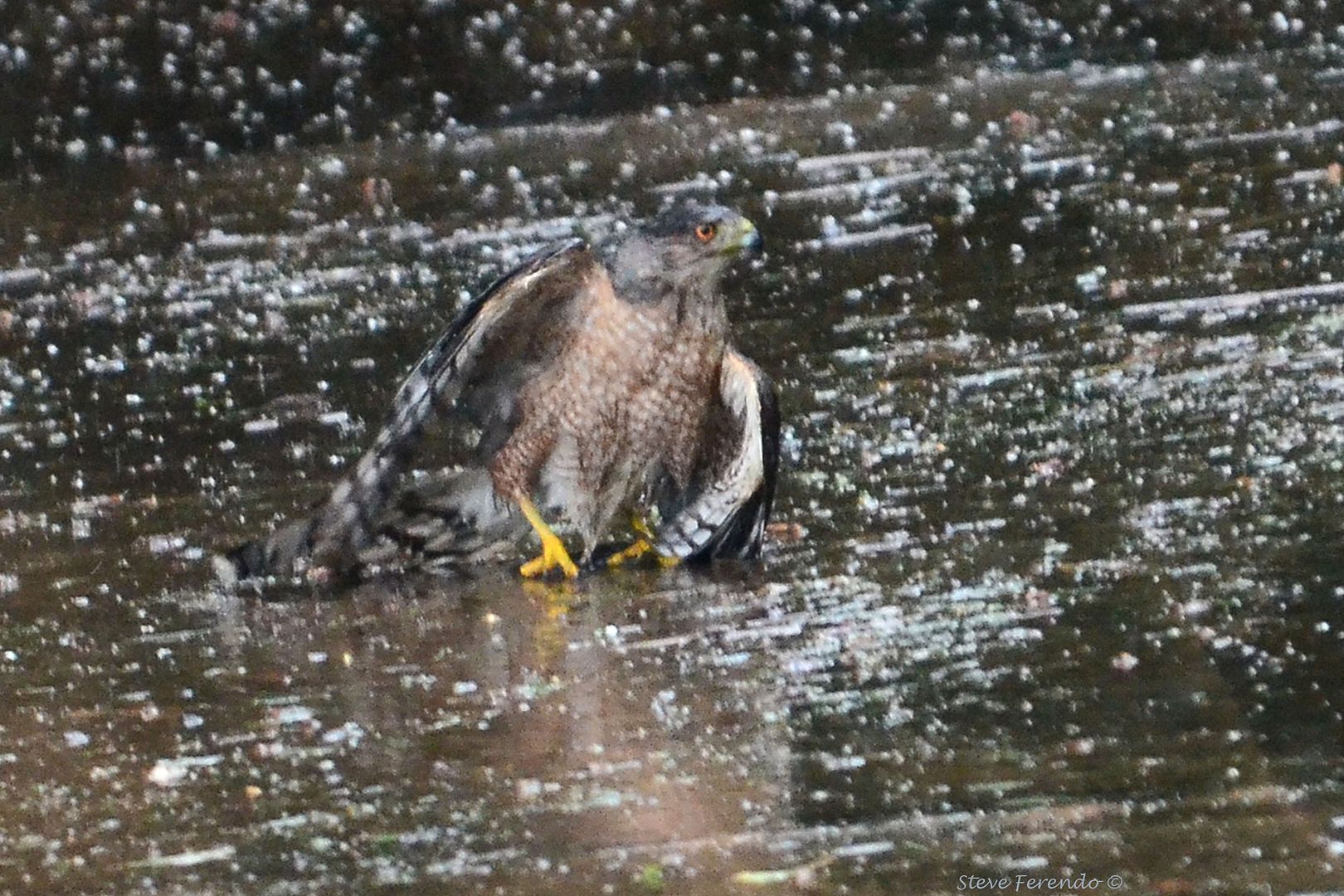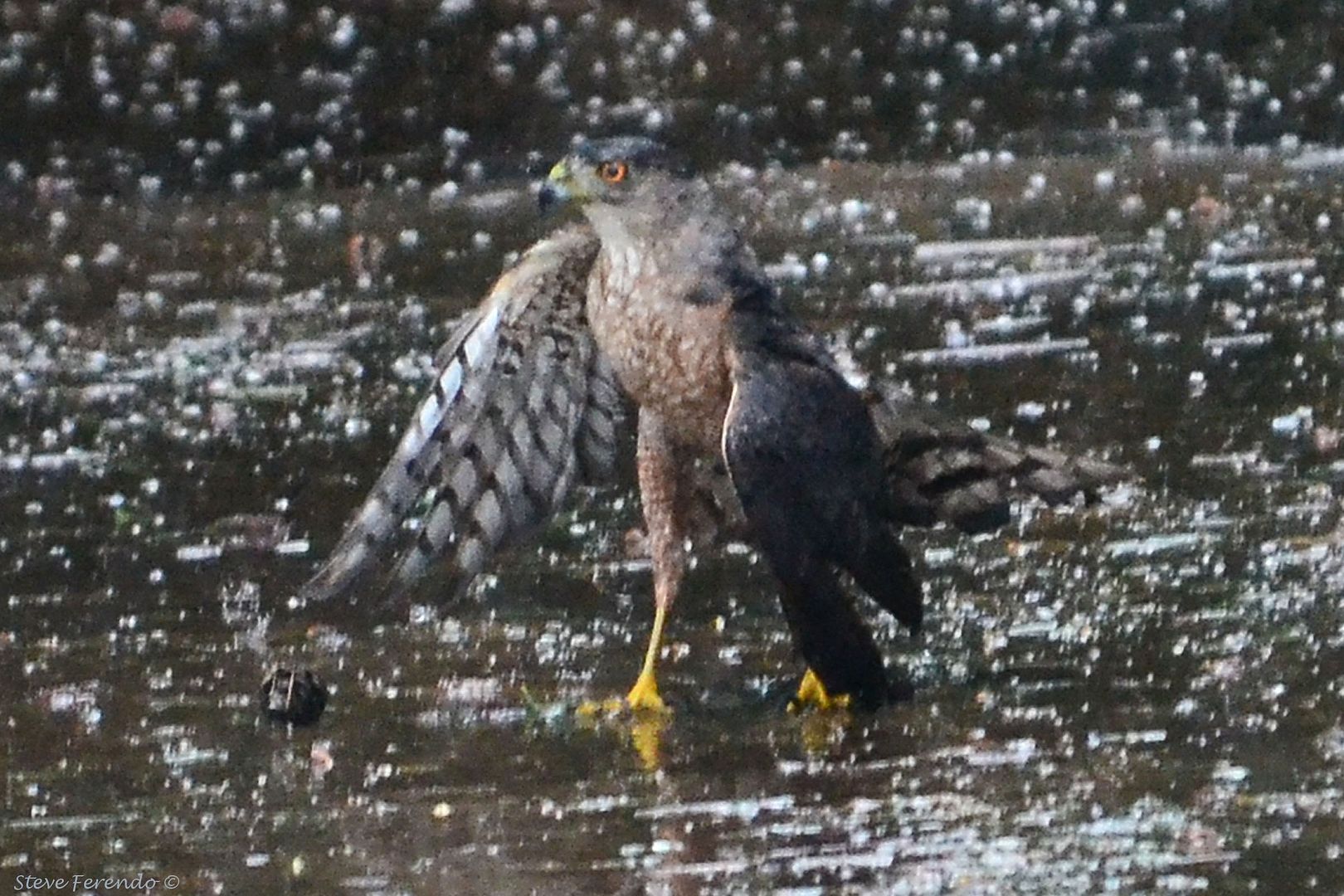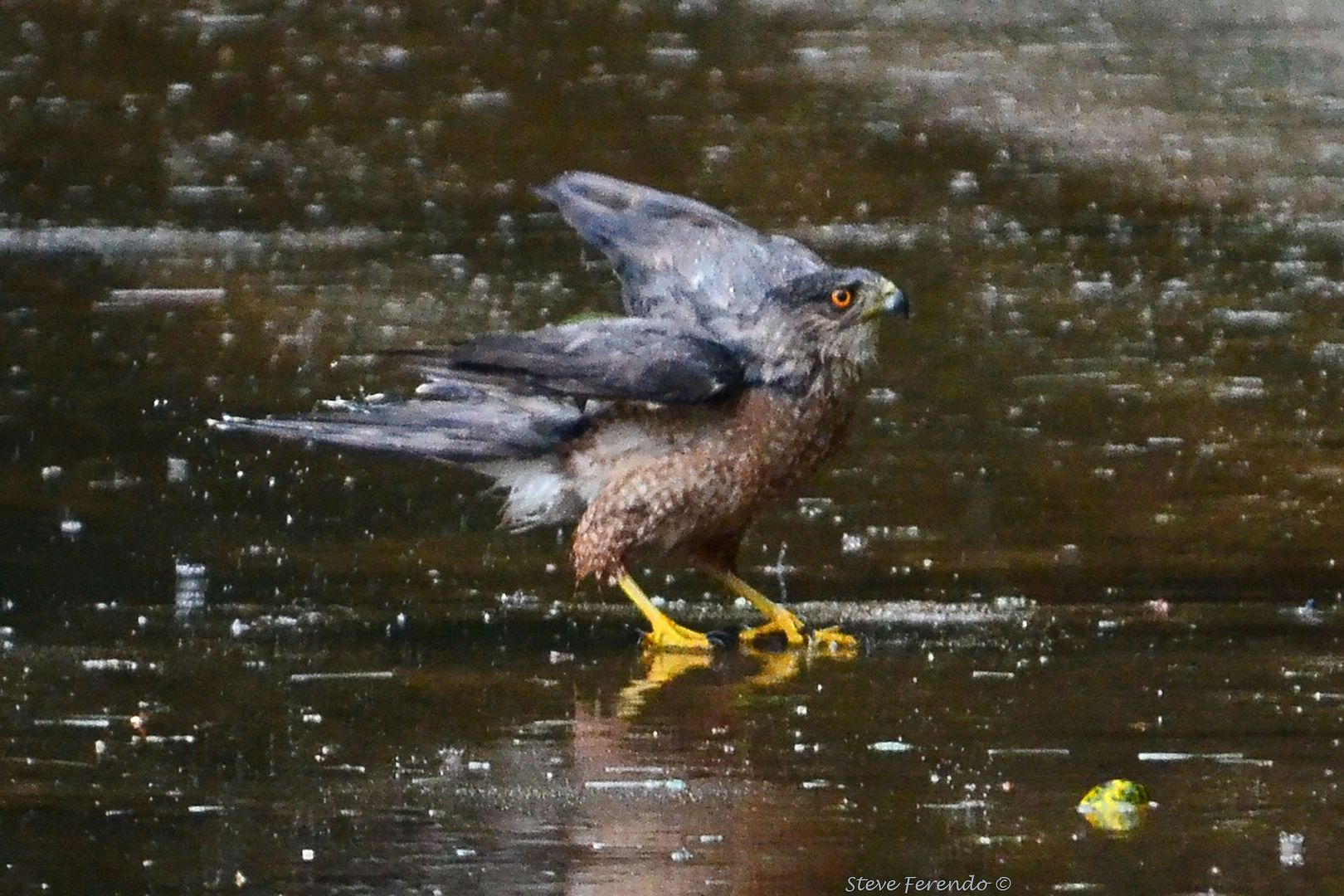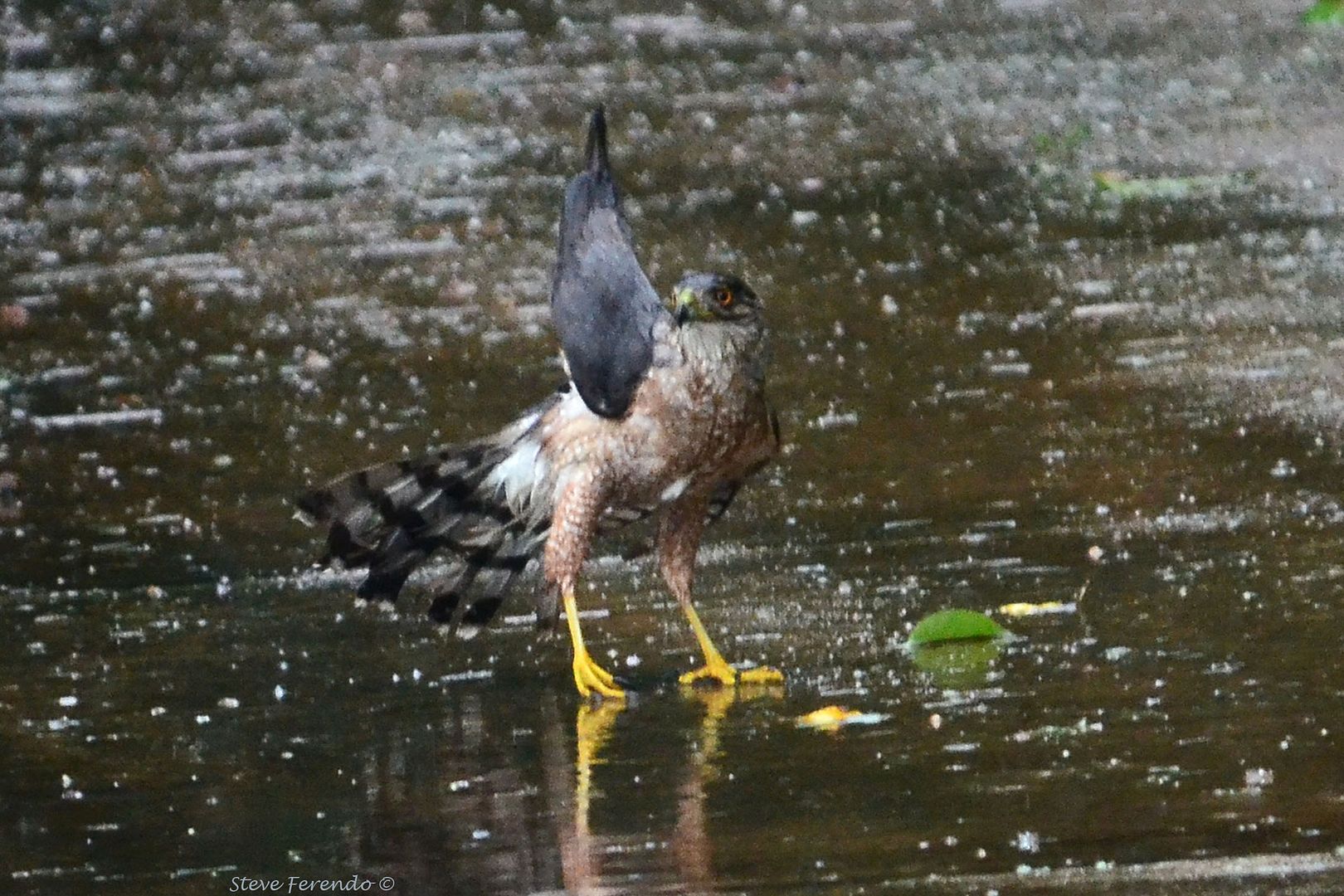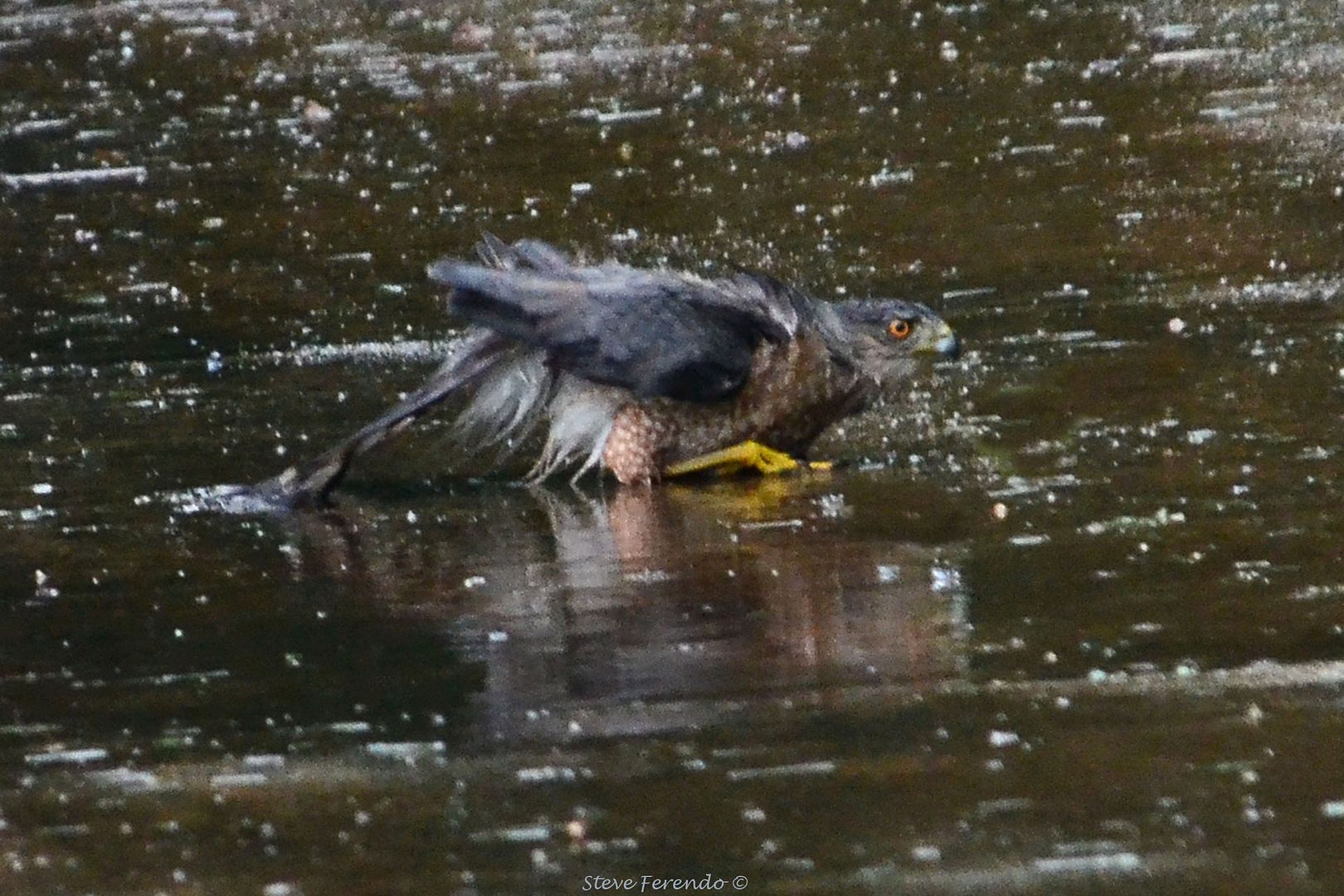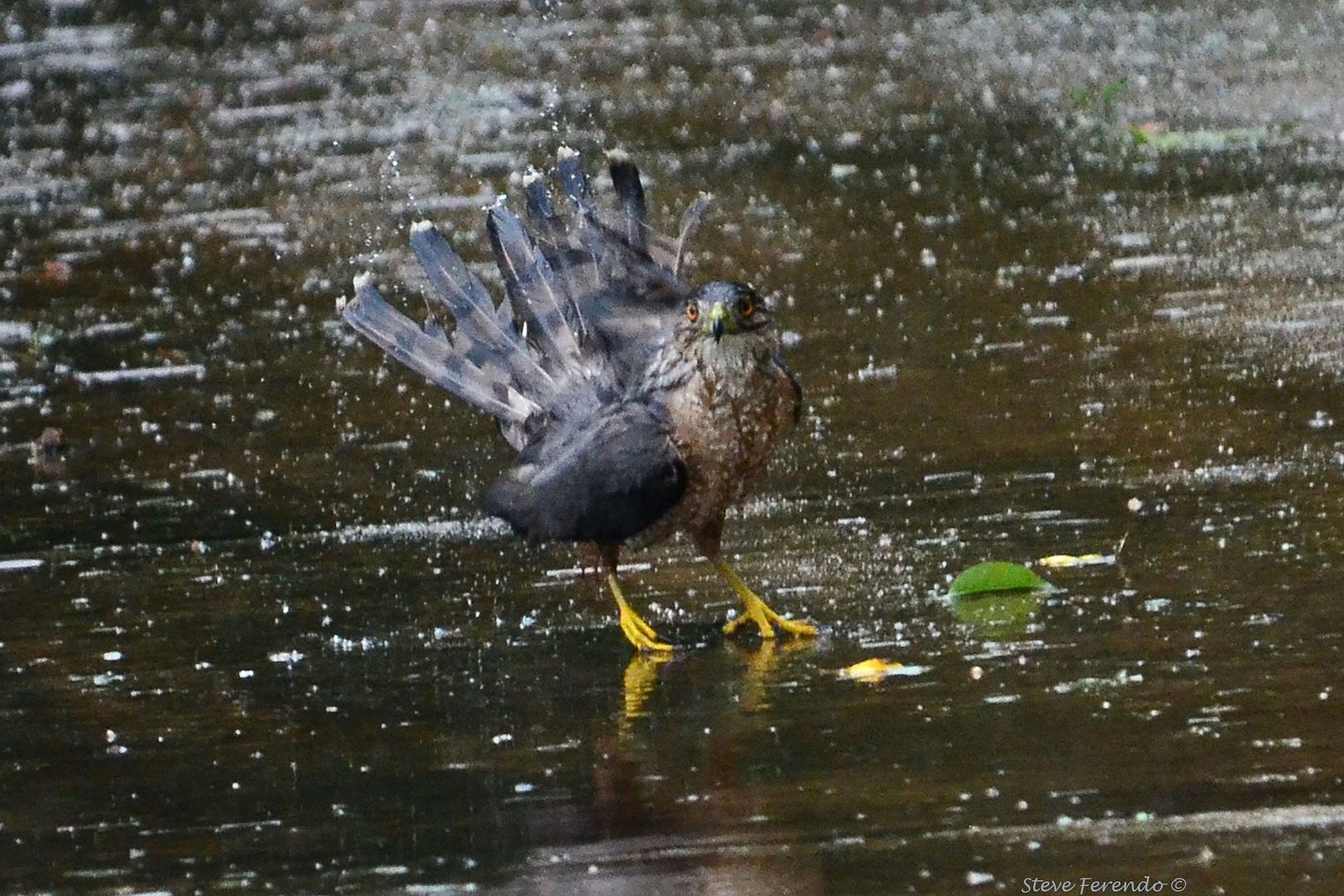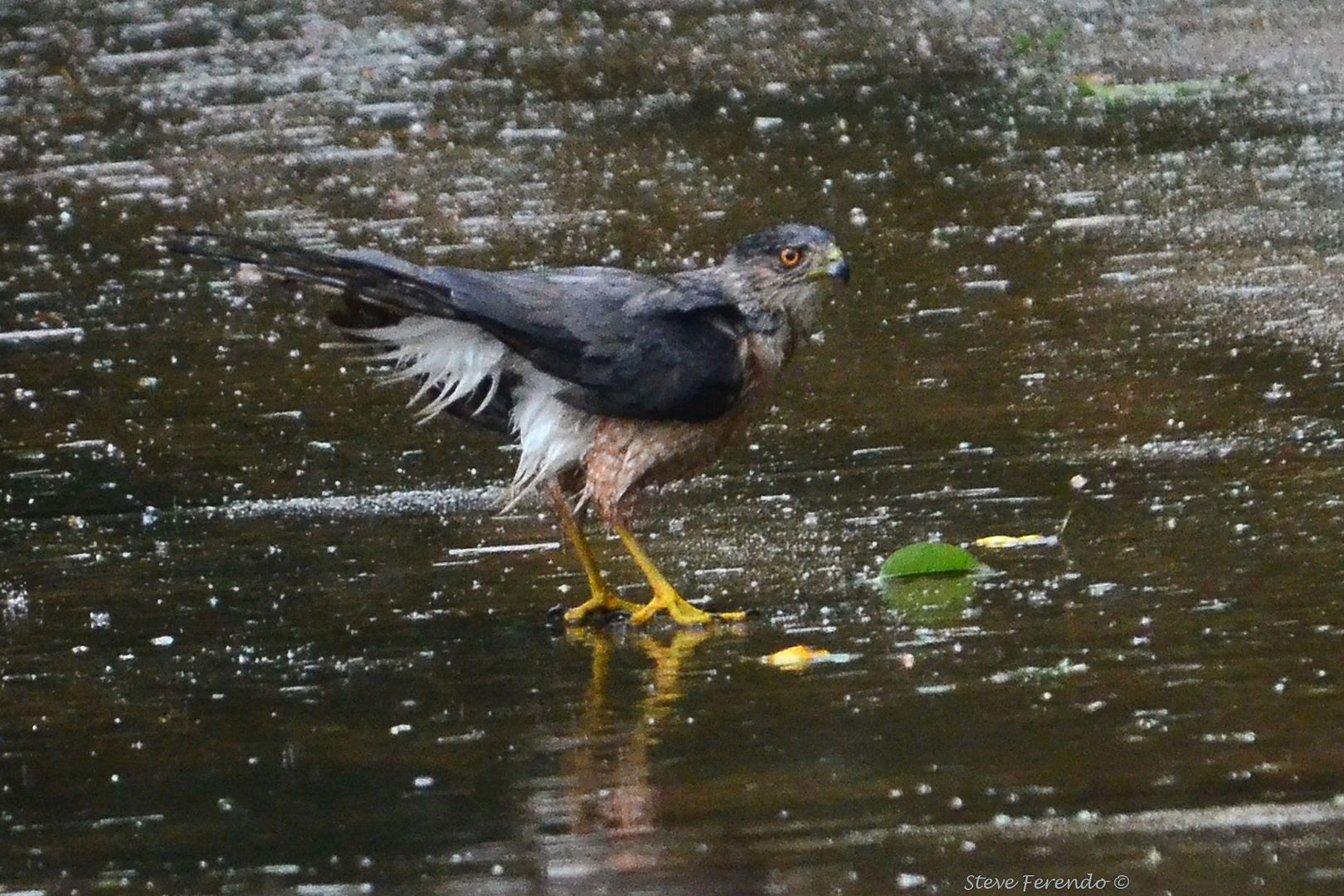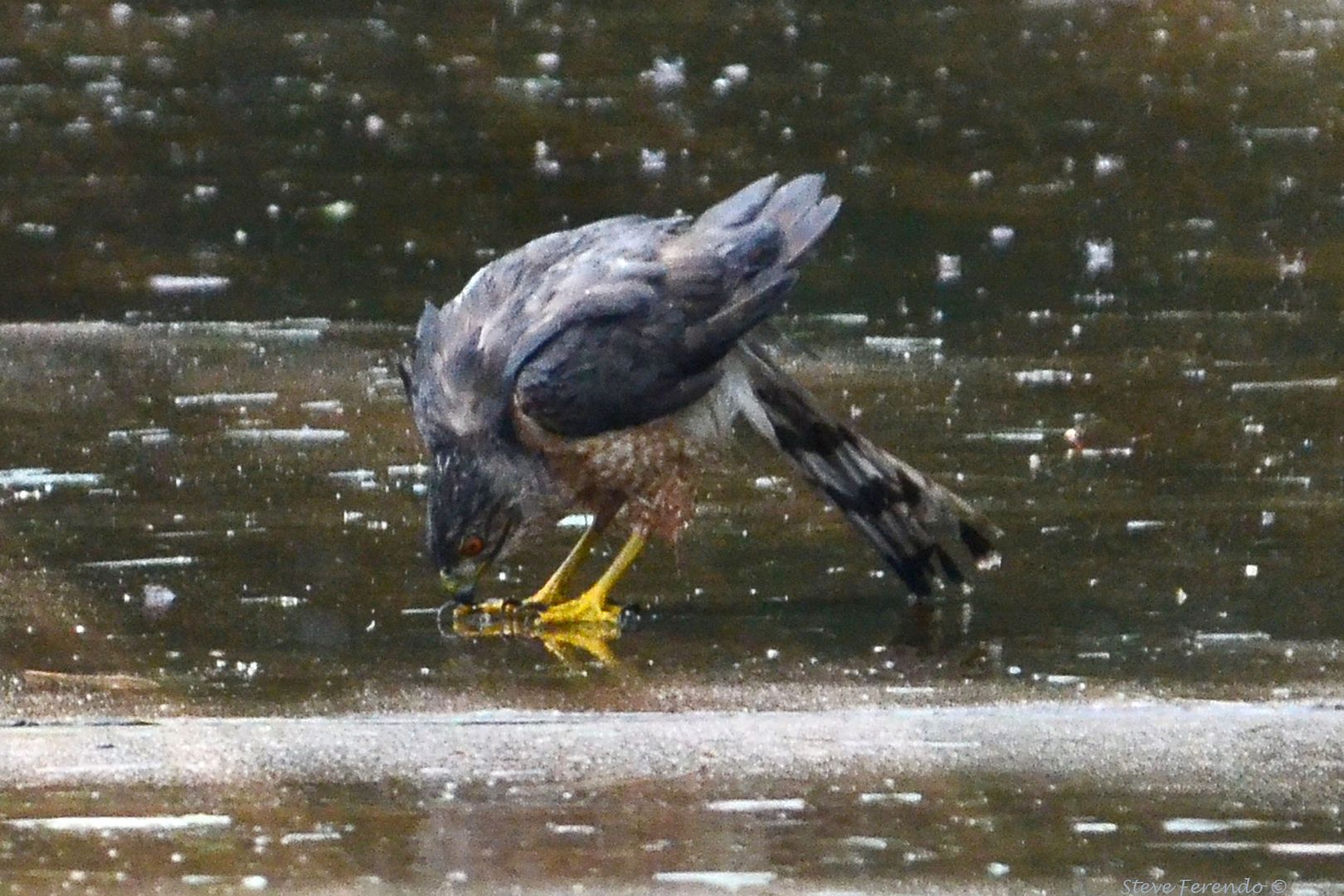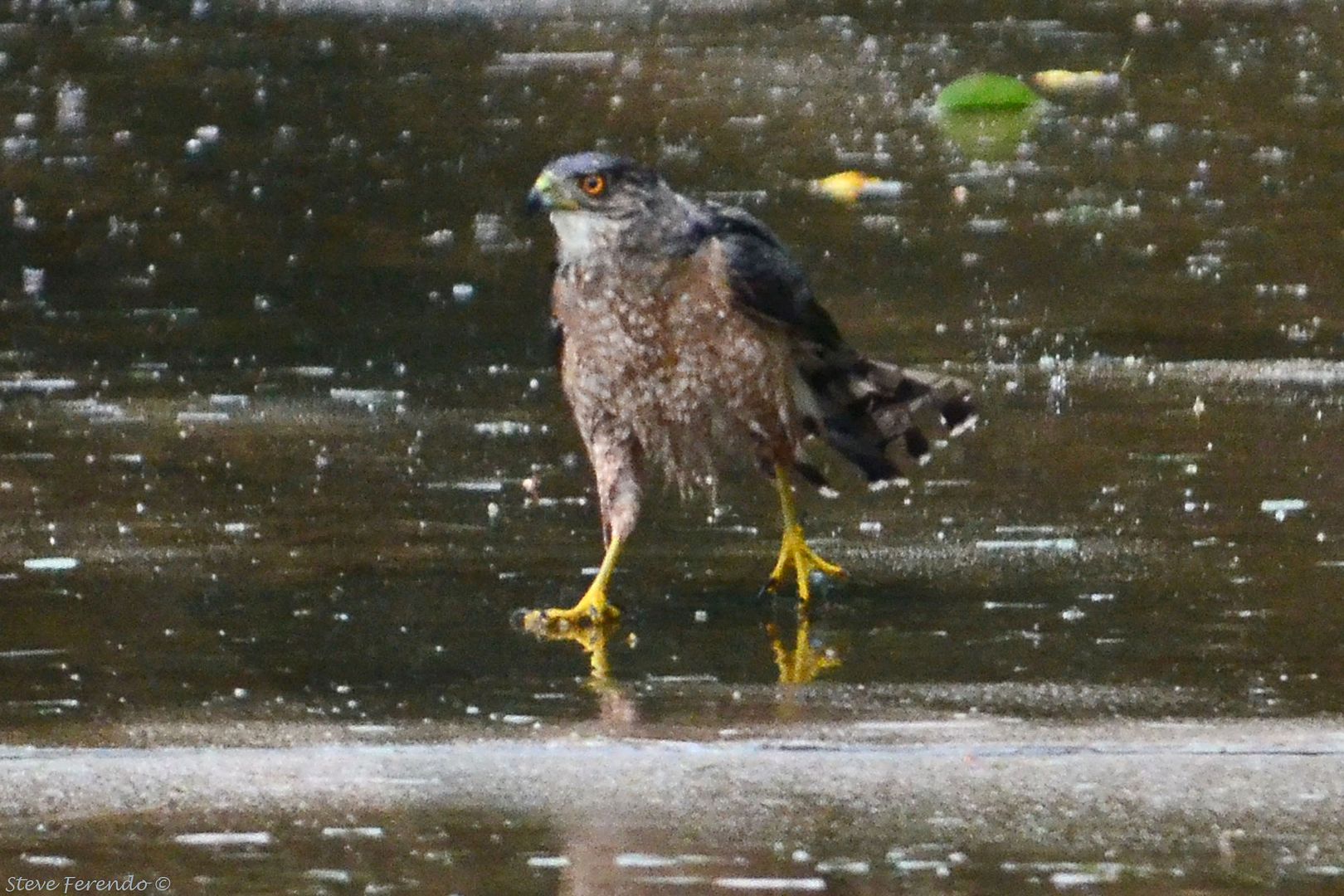 Although the hawk was clearly enjoying his bath, he always had an expression of anger, or annoyance, on his face. Perhaps he just didn't want his picture taken.
Whatever it was, I had to laugh.