I found this young Great Blue Heron looking for his breakfast the other morning...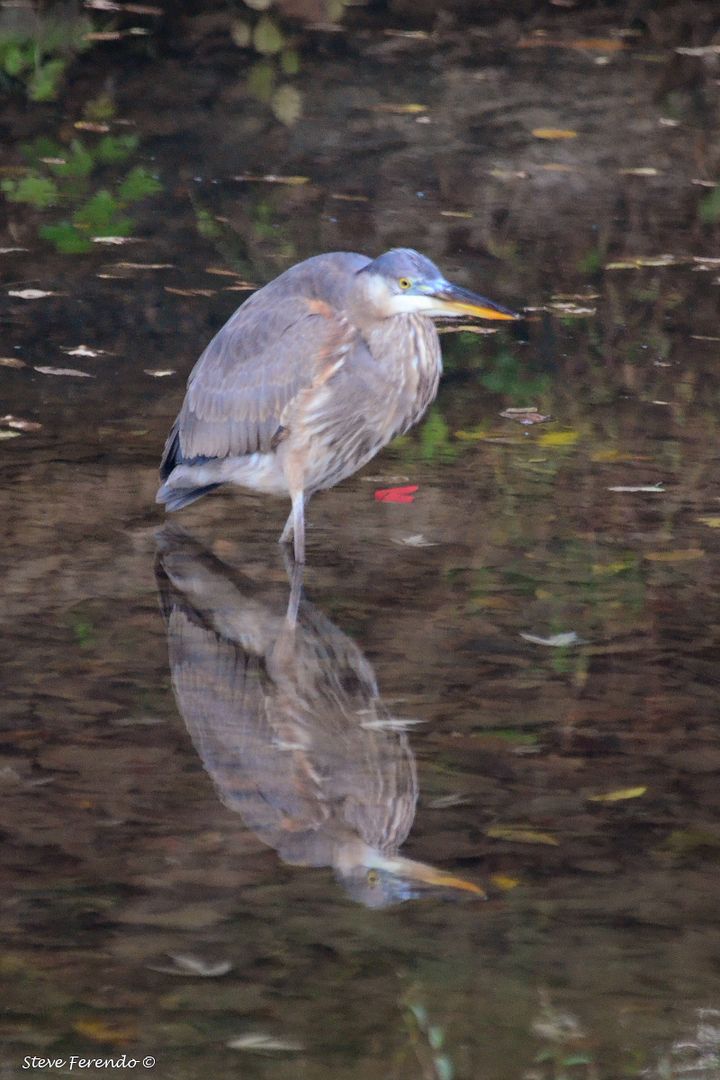 Suddenly, he spied a minnow swimming by...
This doe thinks she hears something behind her...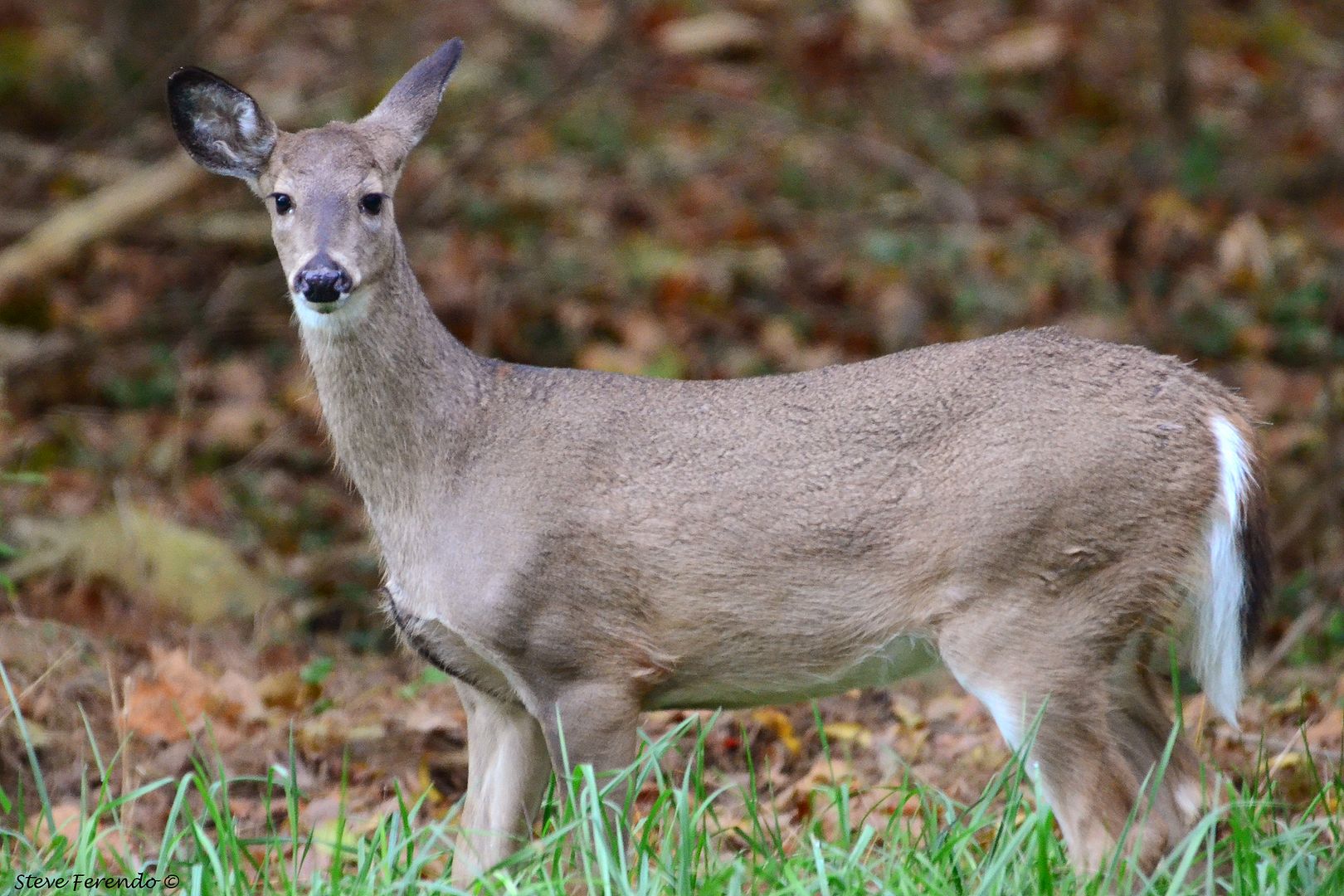 Maybe if she listens with her other ear...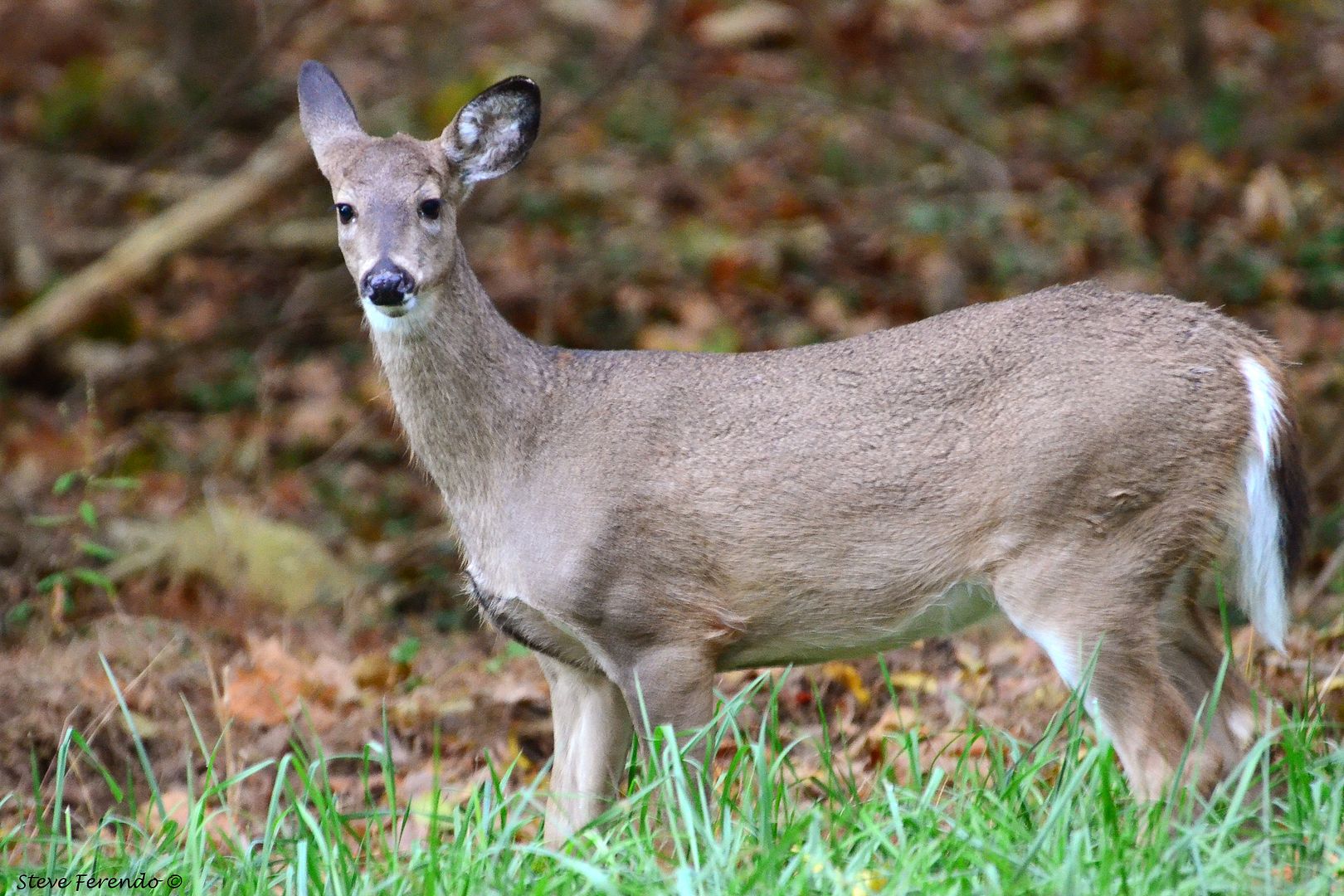 If all else fails listen with both ears and look where you are listening...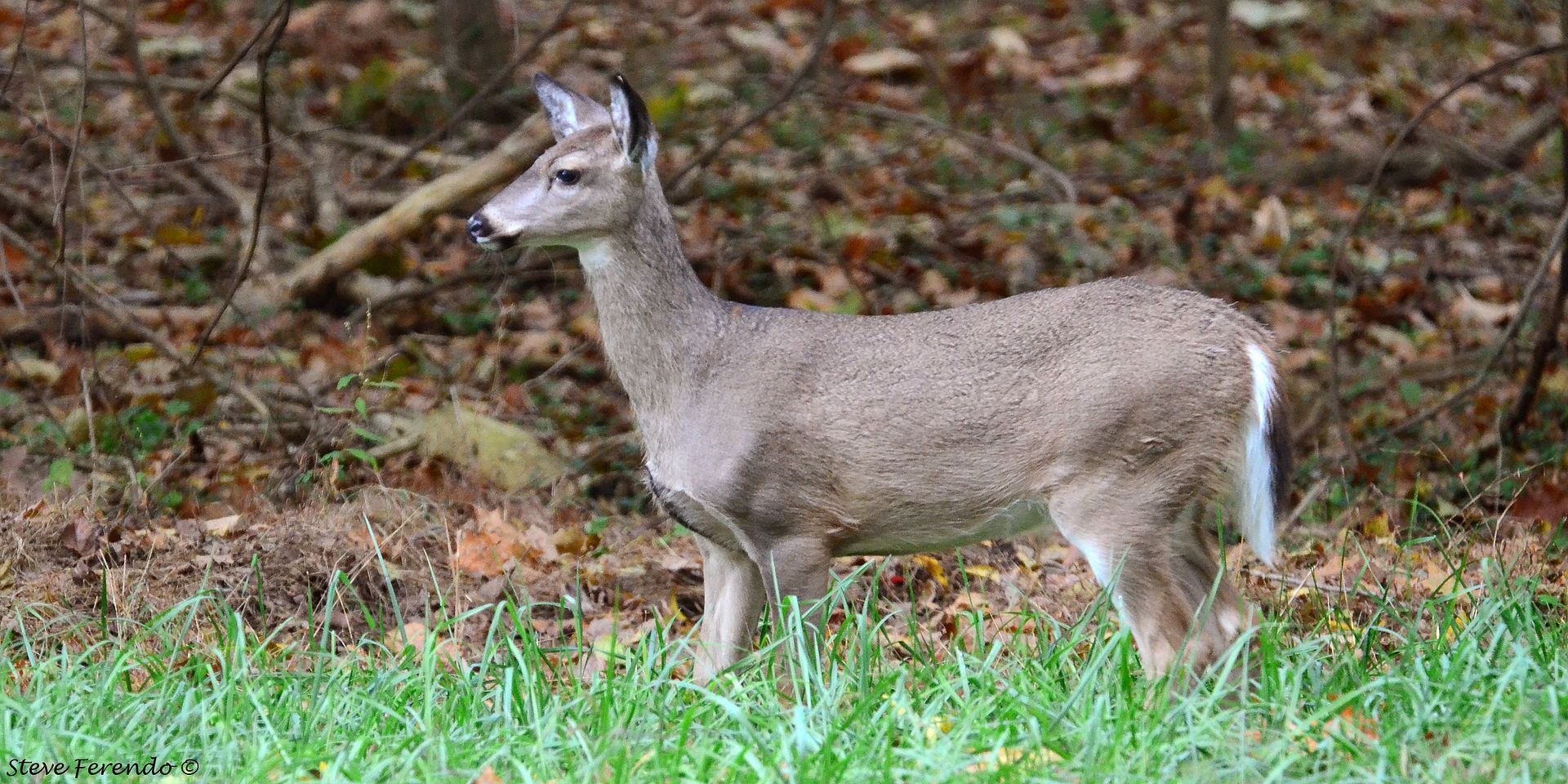 Oh, it was just mom and the rest of the family coming out to eat...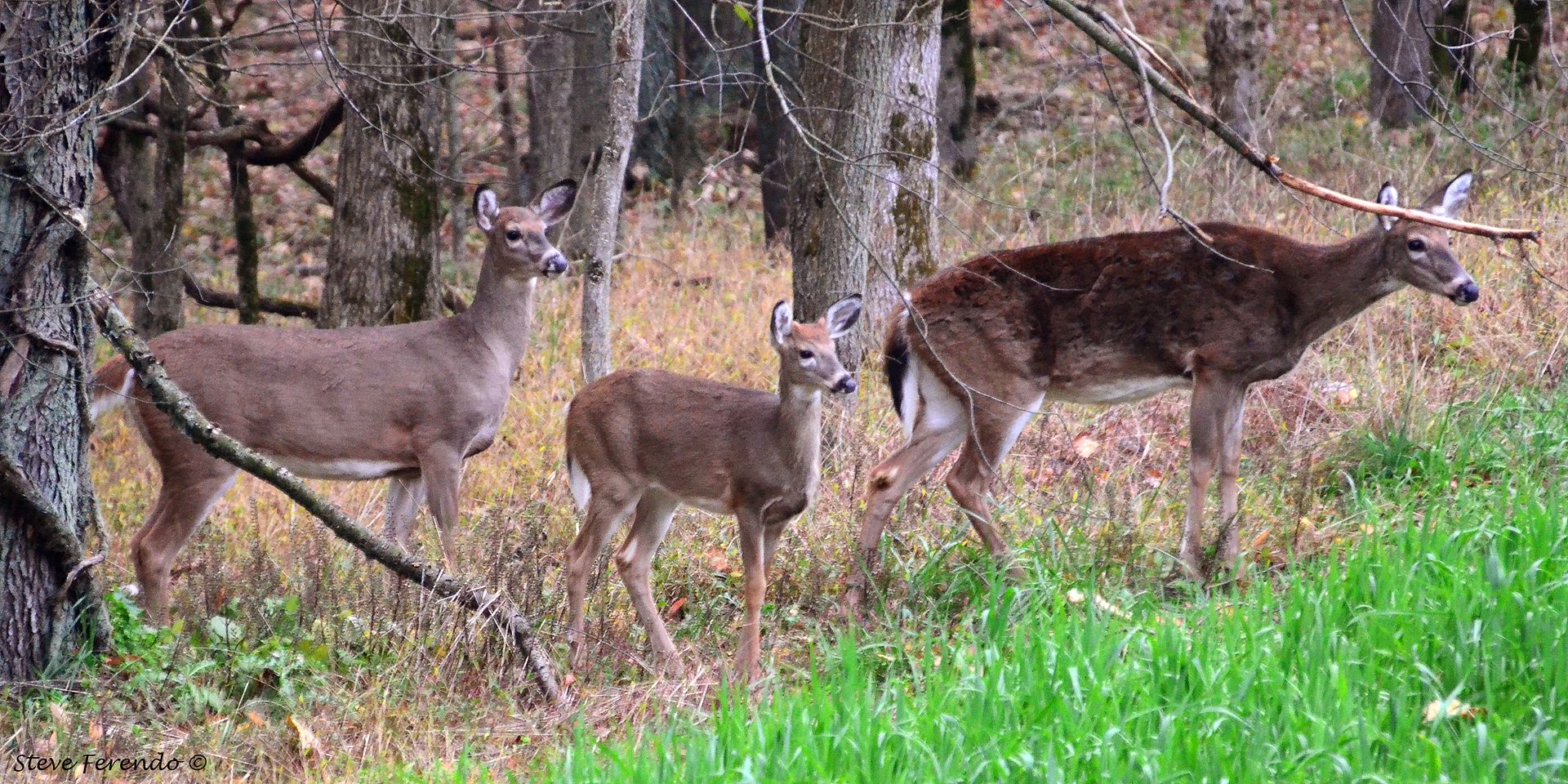 Little brother had to stop at the licking stick...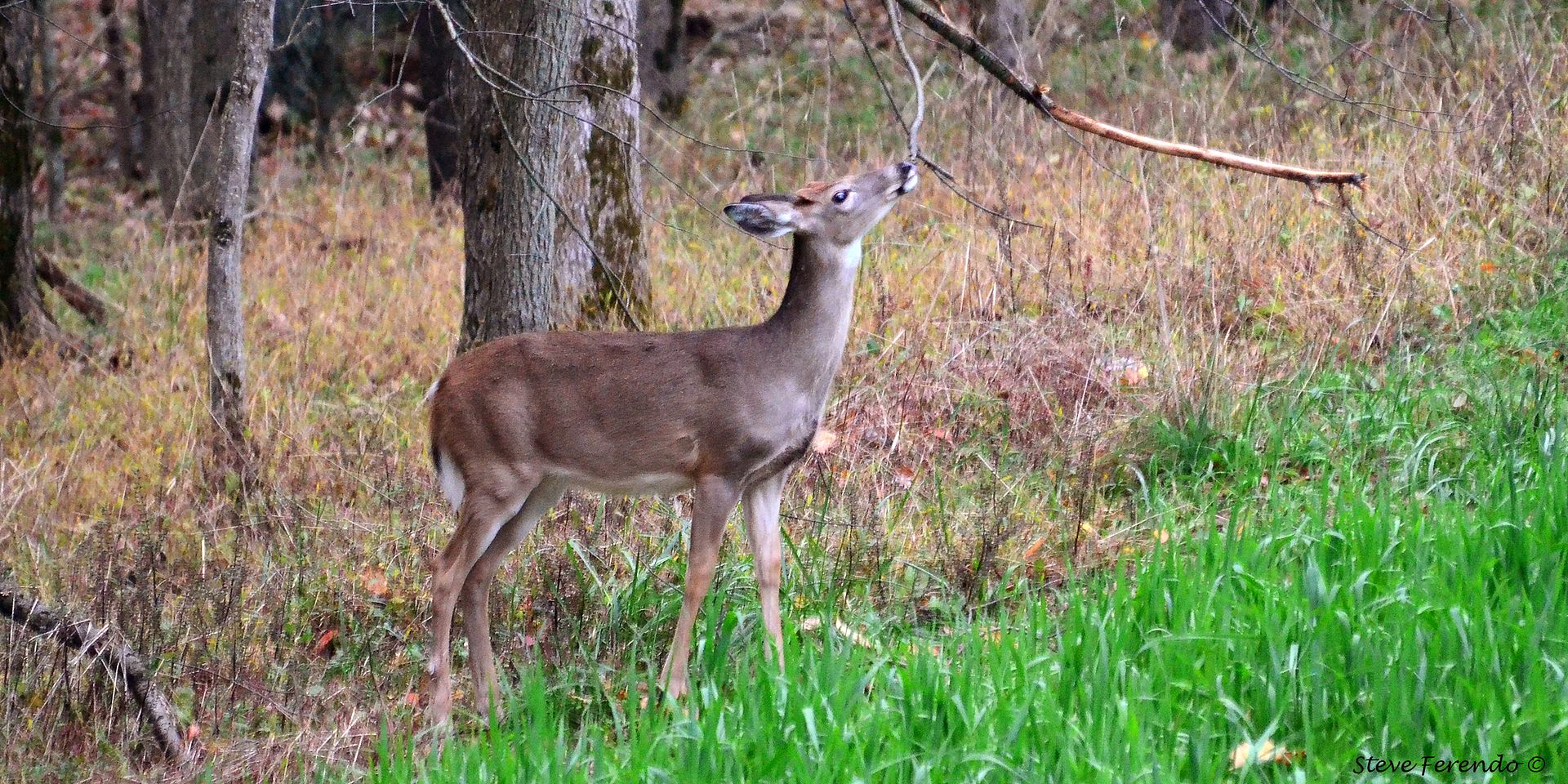 Notice how dark this does coat appears...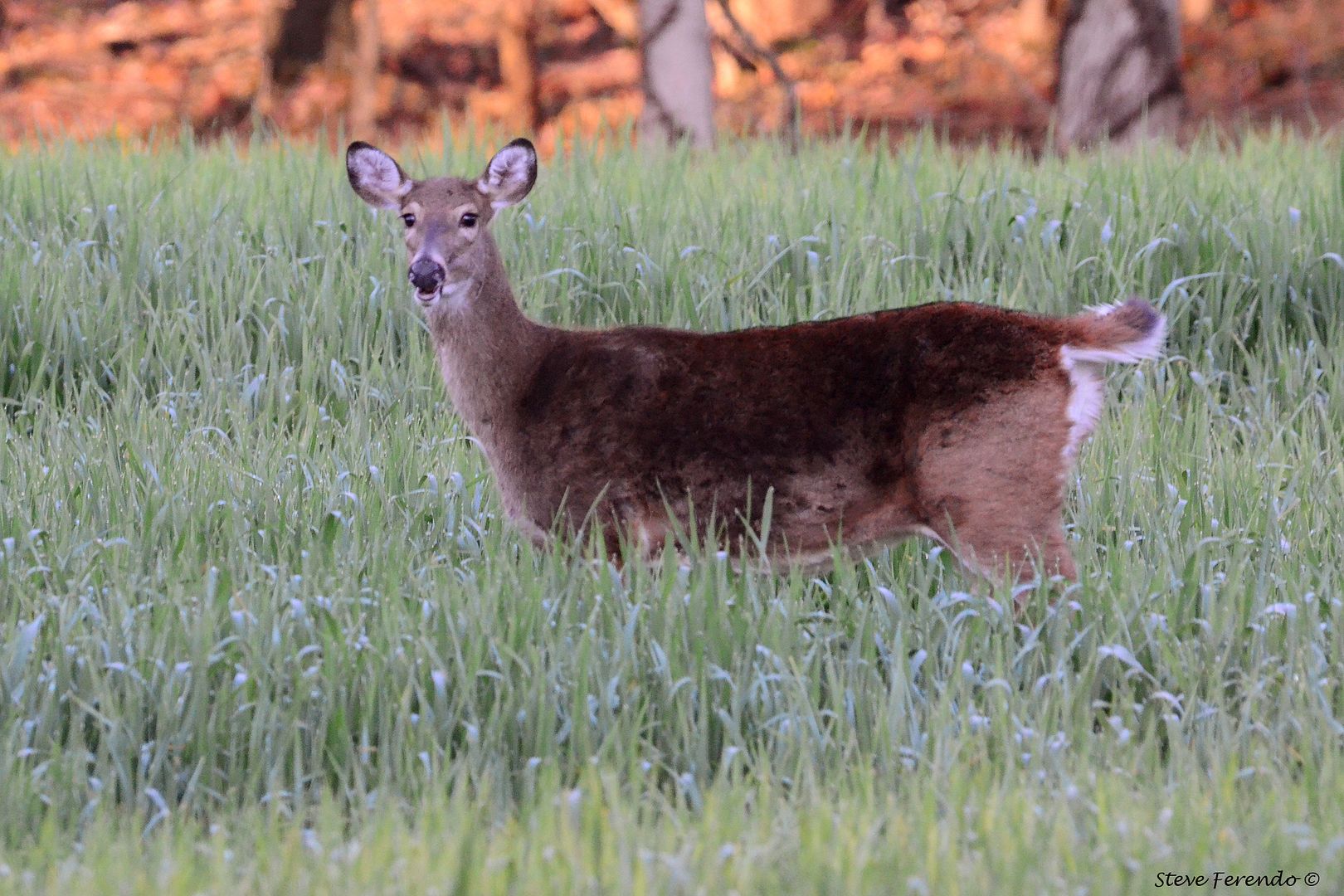 These three deer are late comers to the buffet...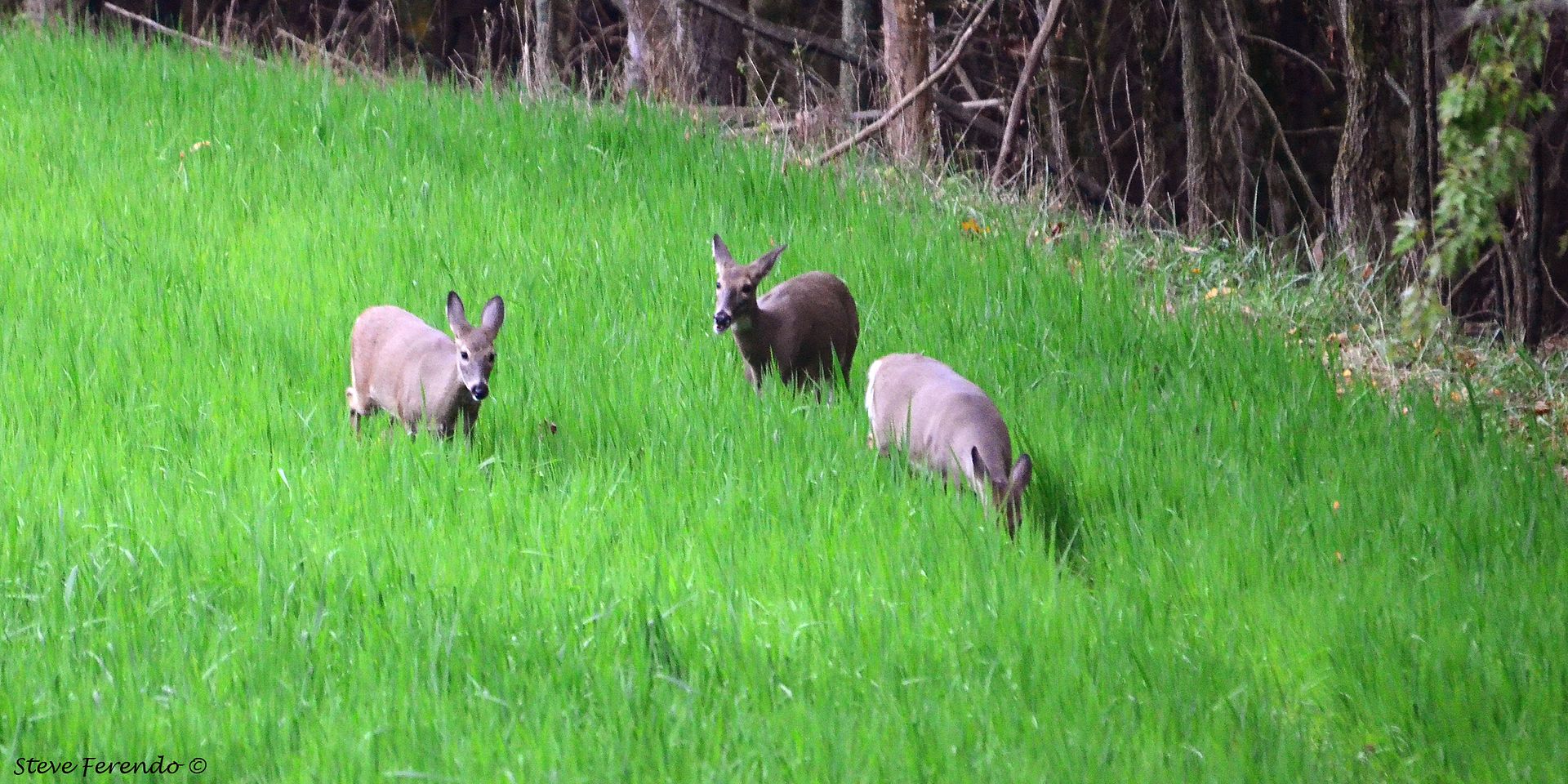 On the way home I spotted this raccoon beginning his evening foraging...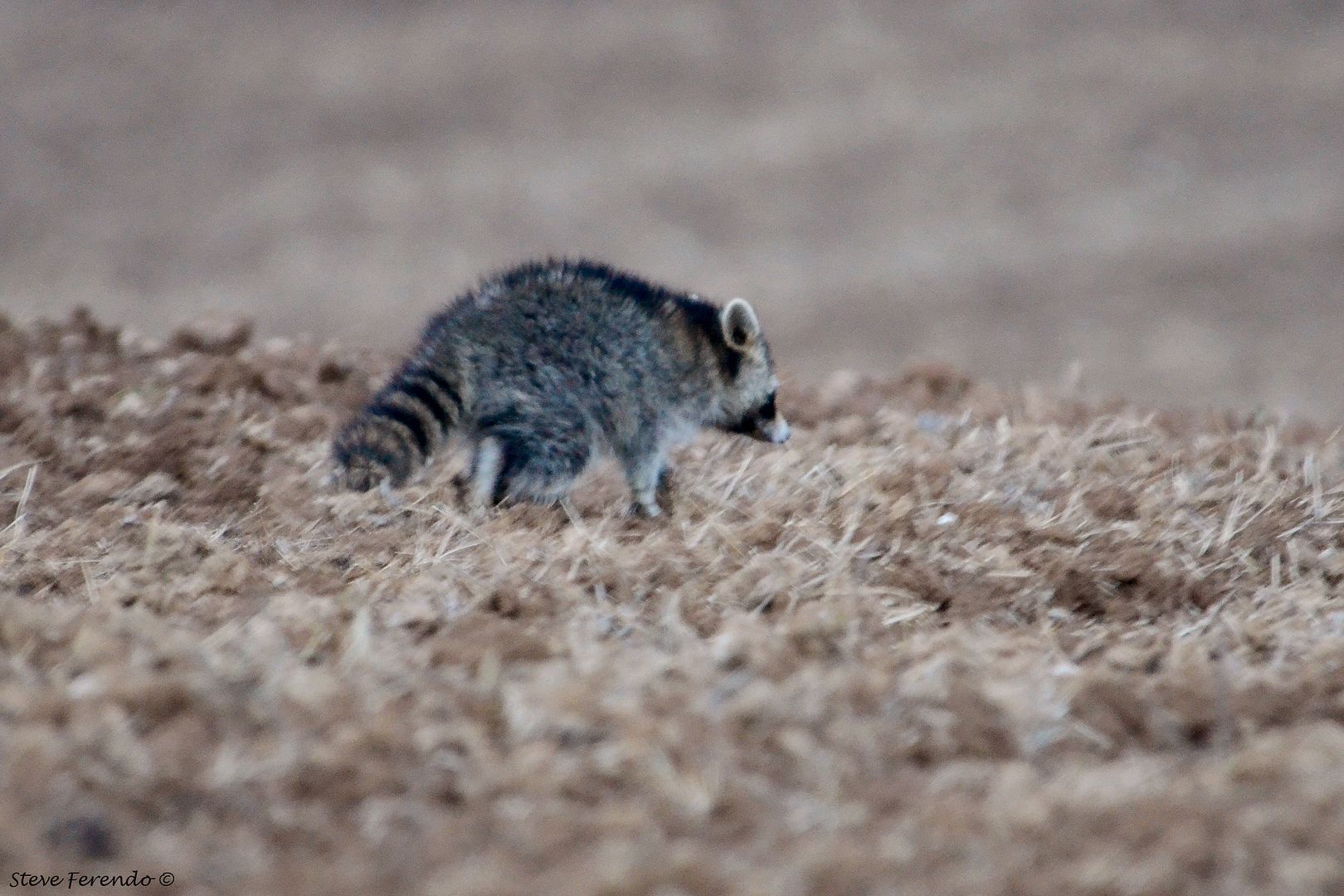 The rut is beginning, stop back often for updates...