I came upon this cooperative egret while it was searching for breakfast. Thankfully, it allowed me to take a few photos before departing...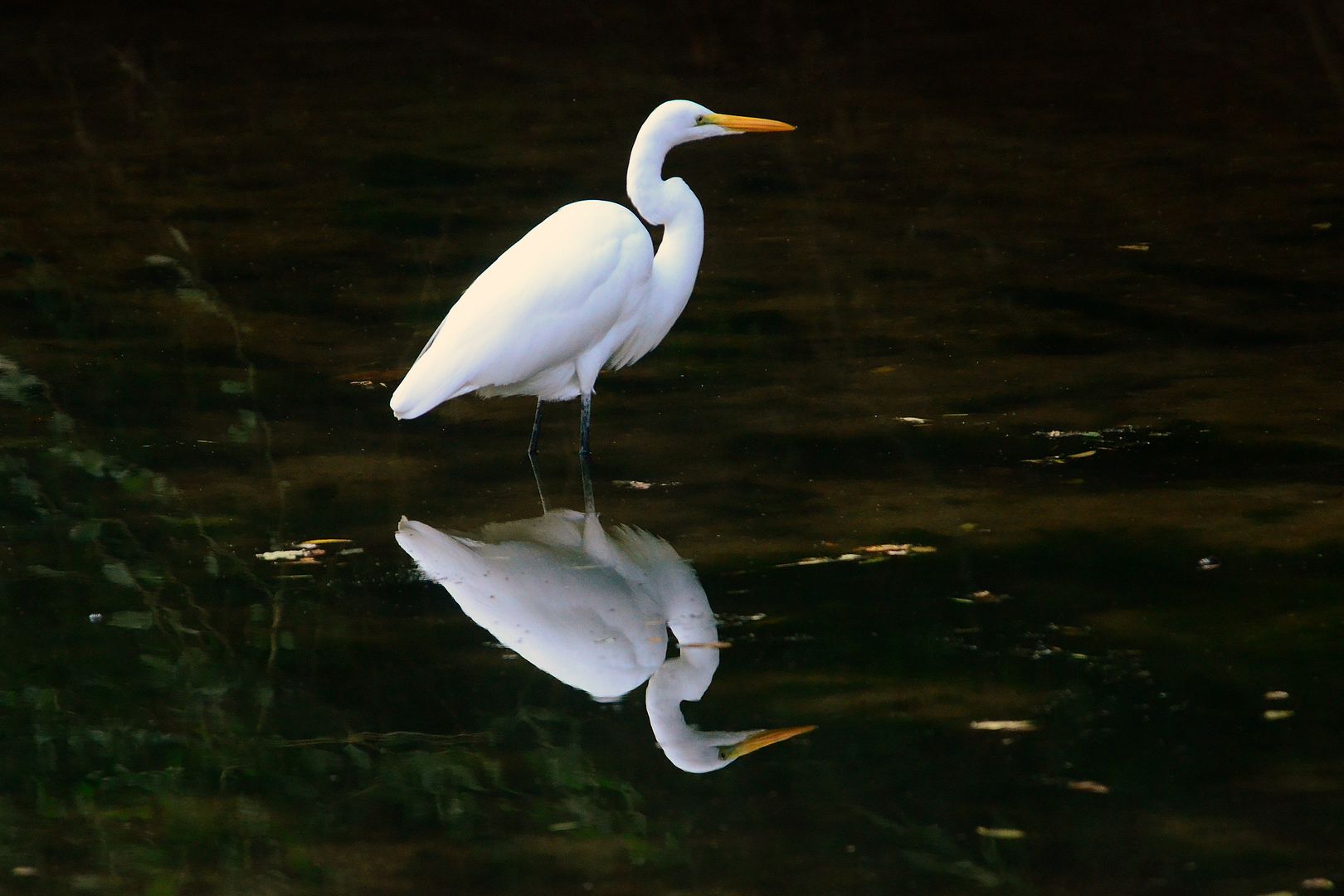 Here he has found what appears to be a snail as an appetizer...
Then he decides on something more substantial as the main course...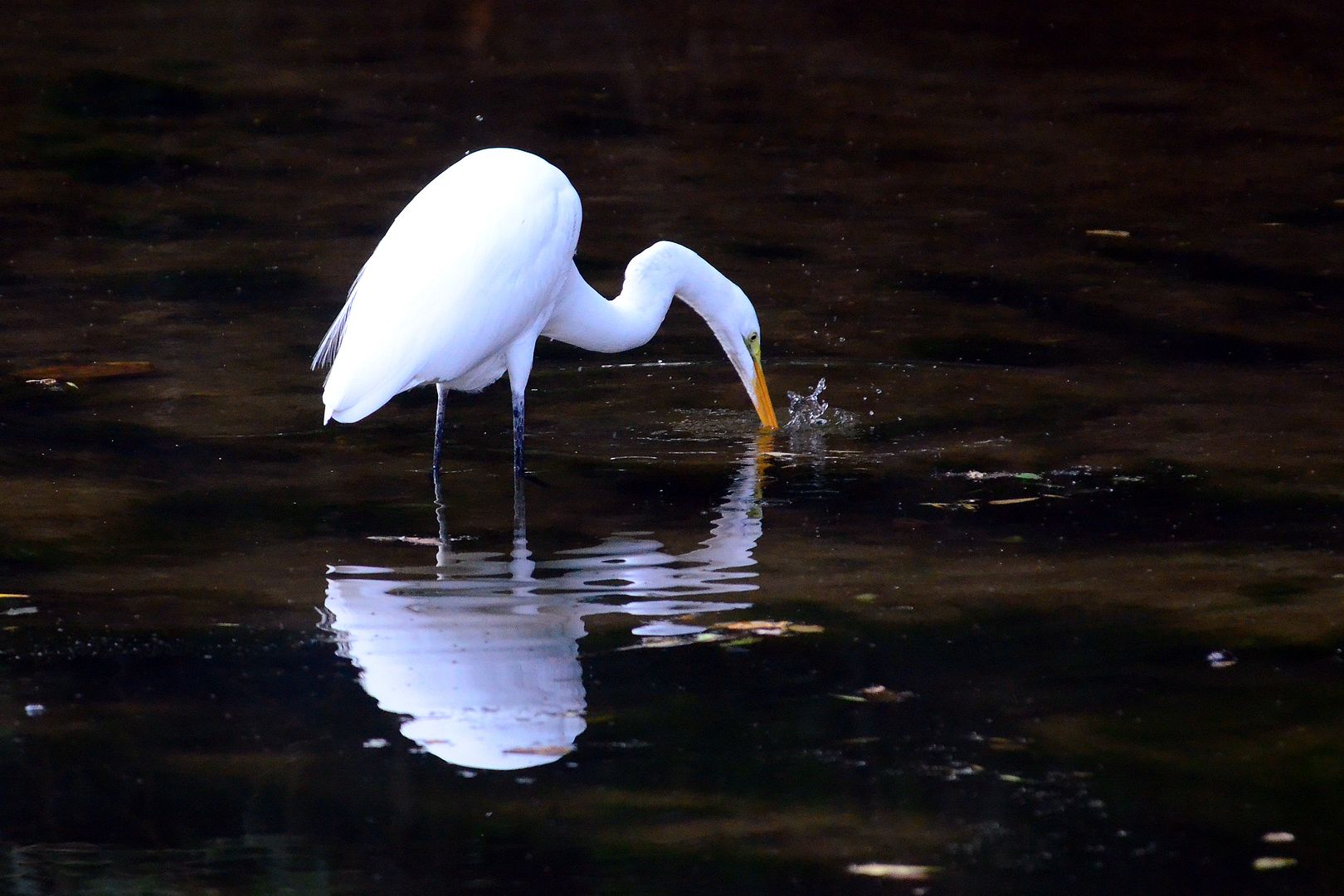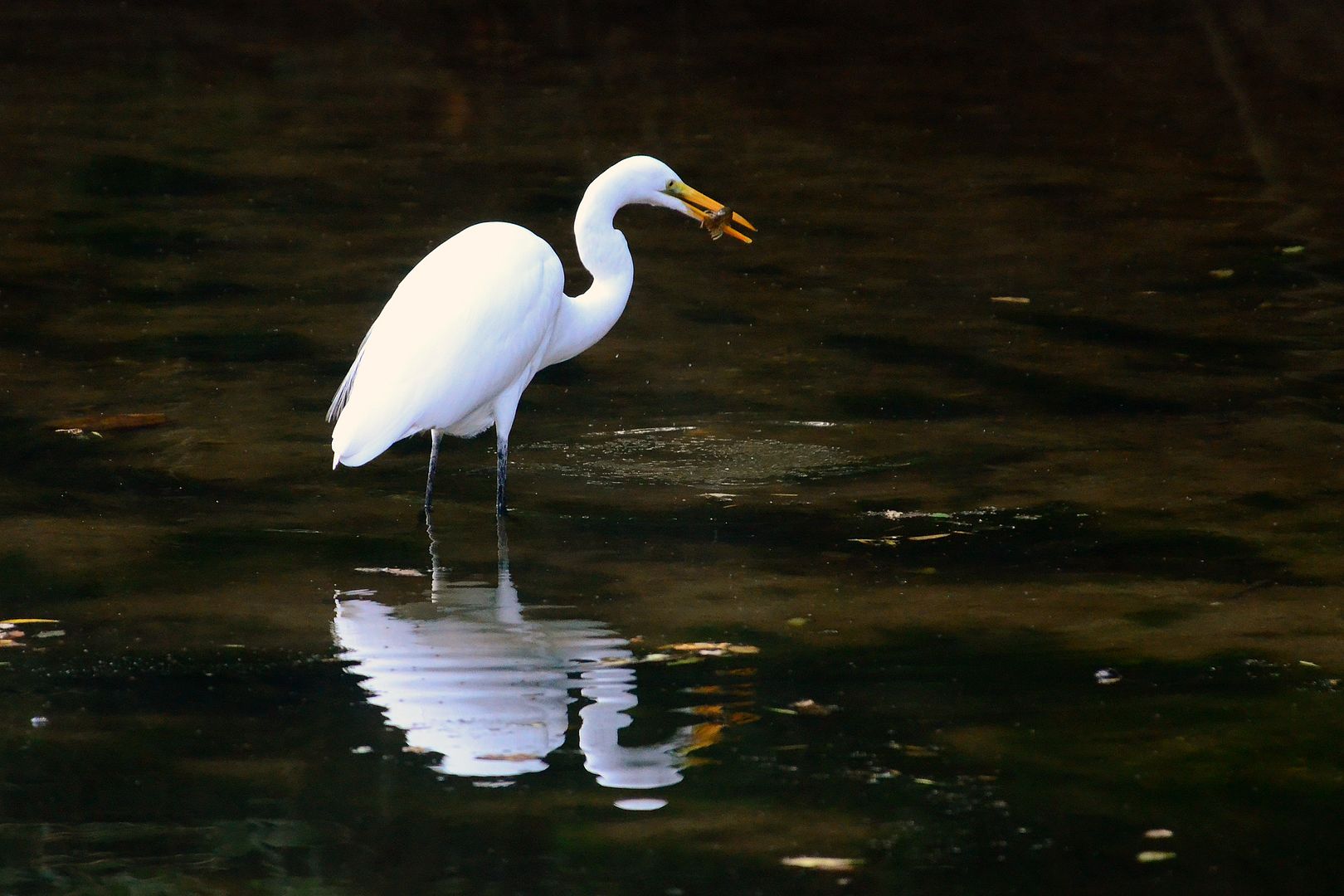 A nice crayfish, or crawdaddy if you prefer, makes a good meal...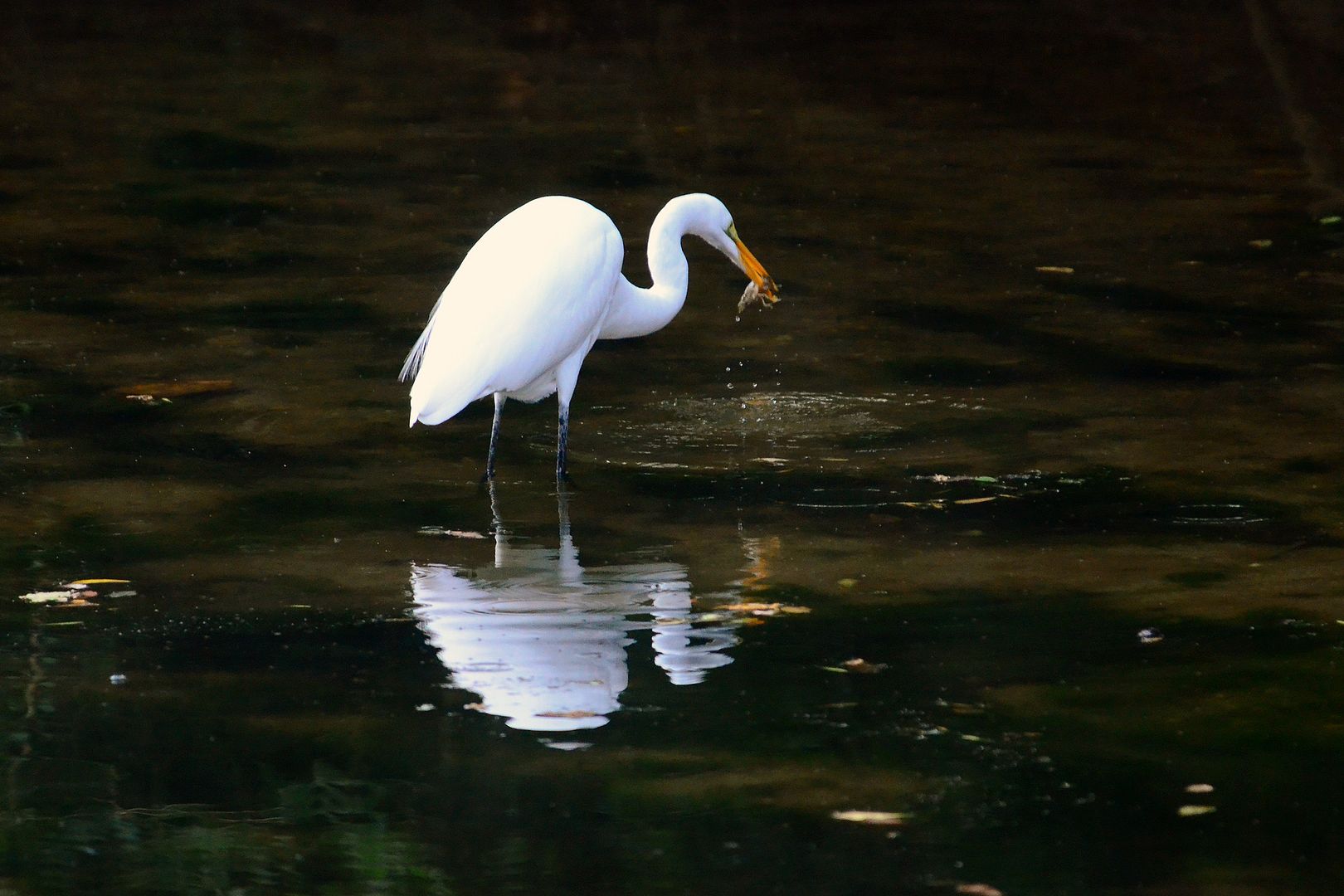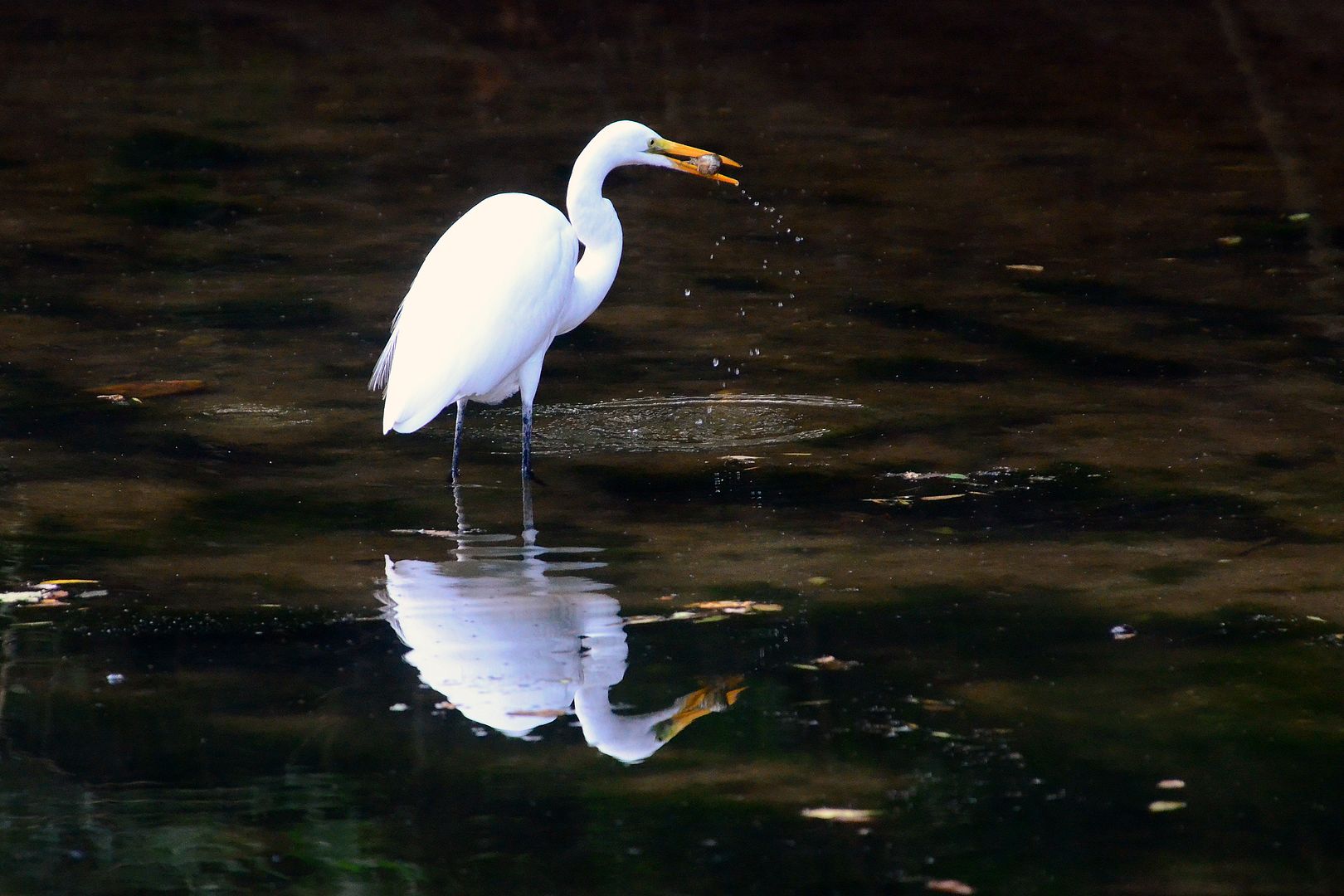 You can see the lump in the egret's neck where his food is going down...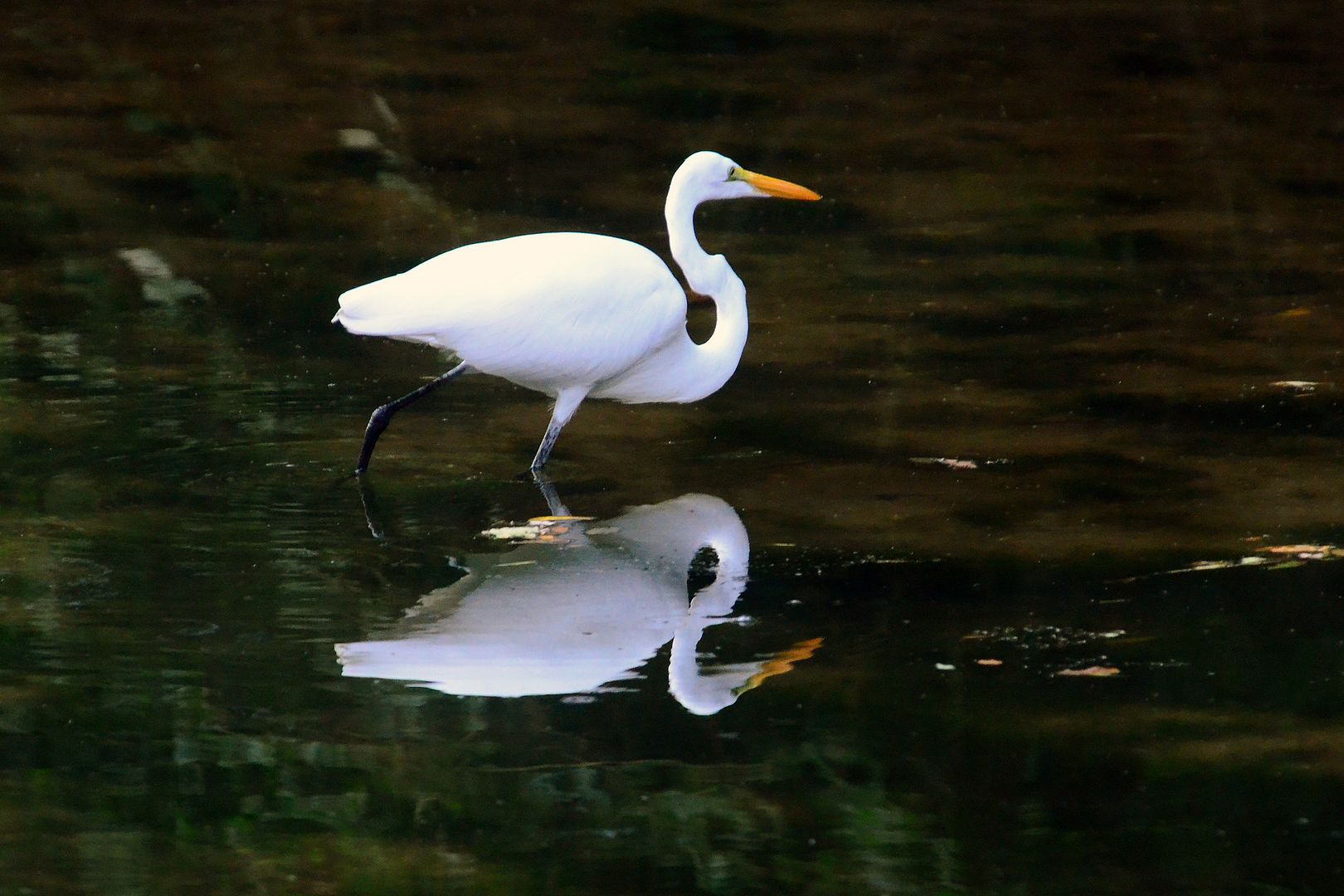 Enough fishing at this location. Heading for new waters...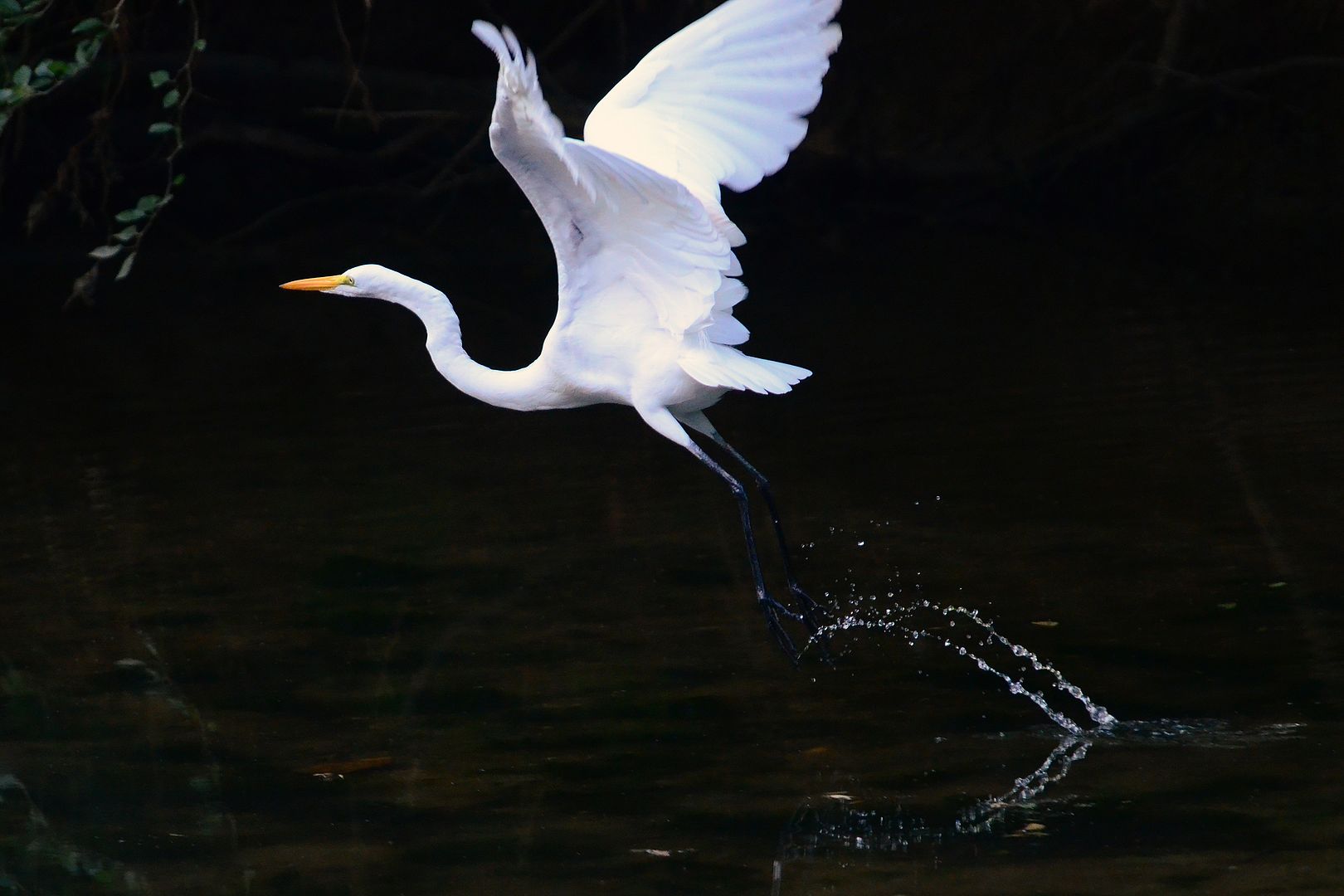 Thanks for viewing, and sharing my morning...