Many people know that male wild turkeys, often called toms, or gobblers, grow beards.
·
A male turkey grows a cluster of long, hair like feathers from the center of its chest. This cluster is known as the turkey's beard.
·
On adult males, these beards average about 9 inches long.
·
10 to 20 percent of hens also grow beards.
·
The longest beard on record is more than 18 inches long.
(From the National Wild Turkey Federation website)
What is not so commonly known is that hens occasionally grow them too. For the past week or so I have been photographing a bearded hen. Below are a couple of photos that show the pencil thin beard clearly…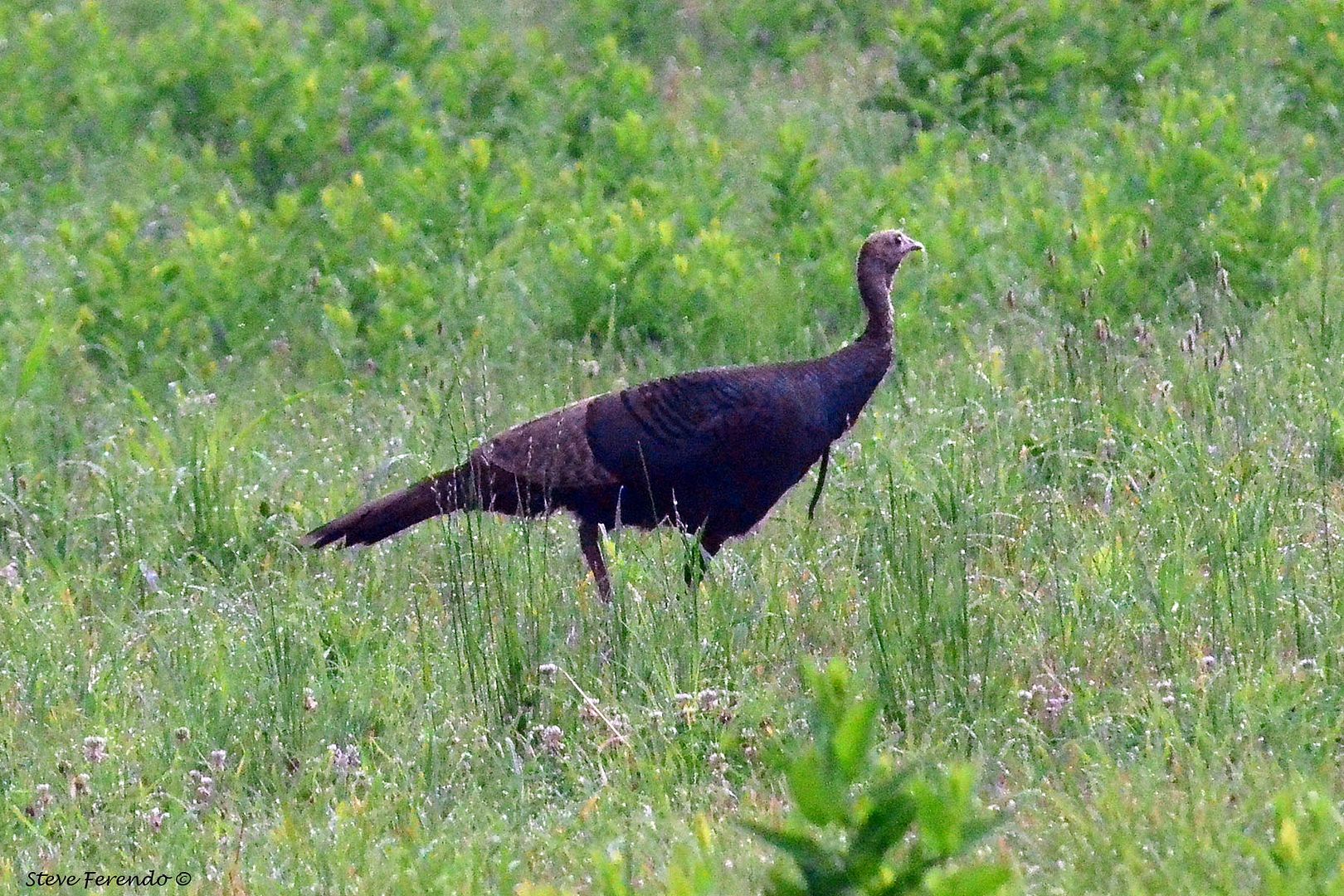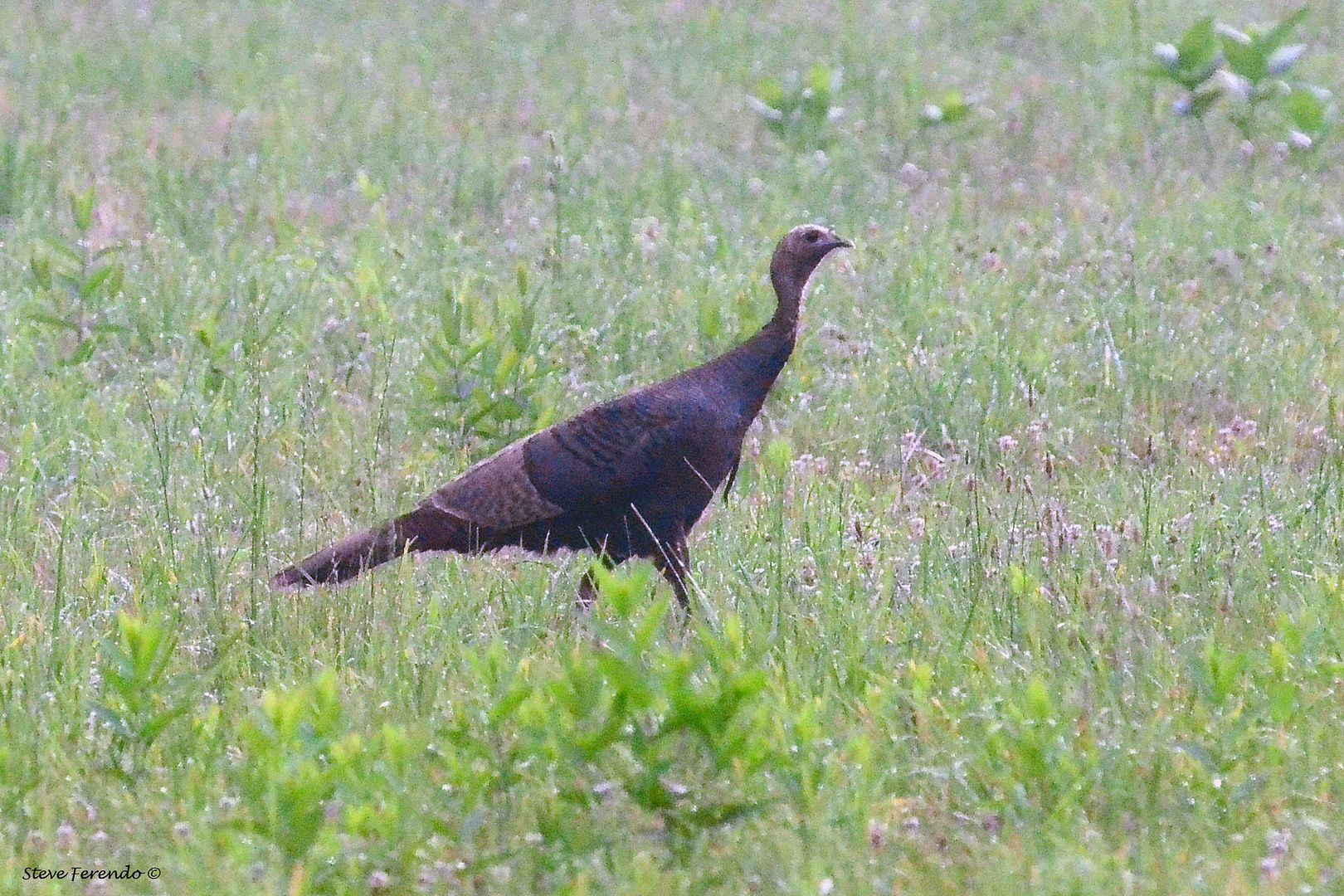 This bearded hen seems to be the dominant bird and can be seen here chasing a non-bearded hen first one way, and then another, and finally giving her a flogging for good measure...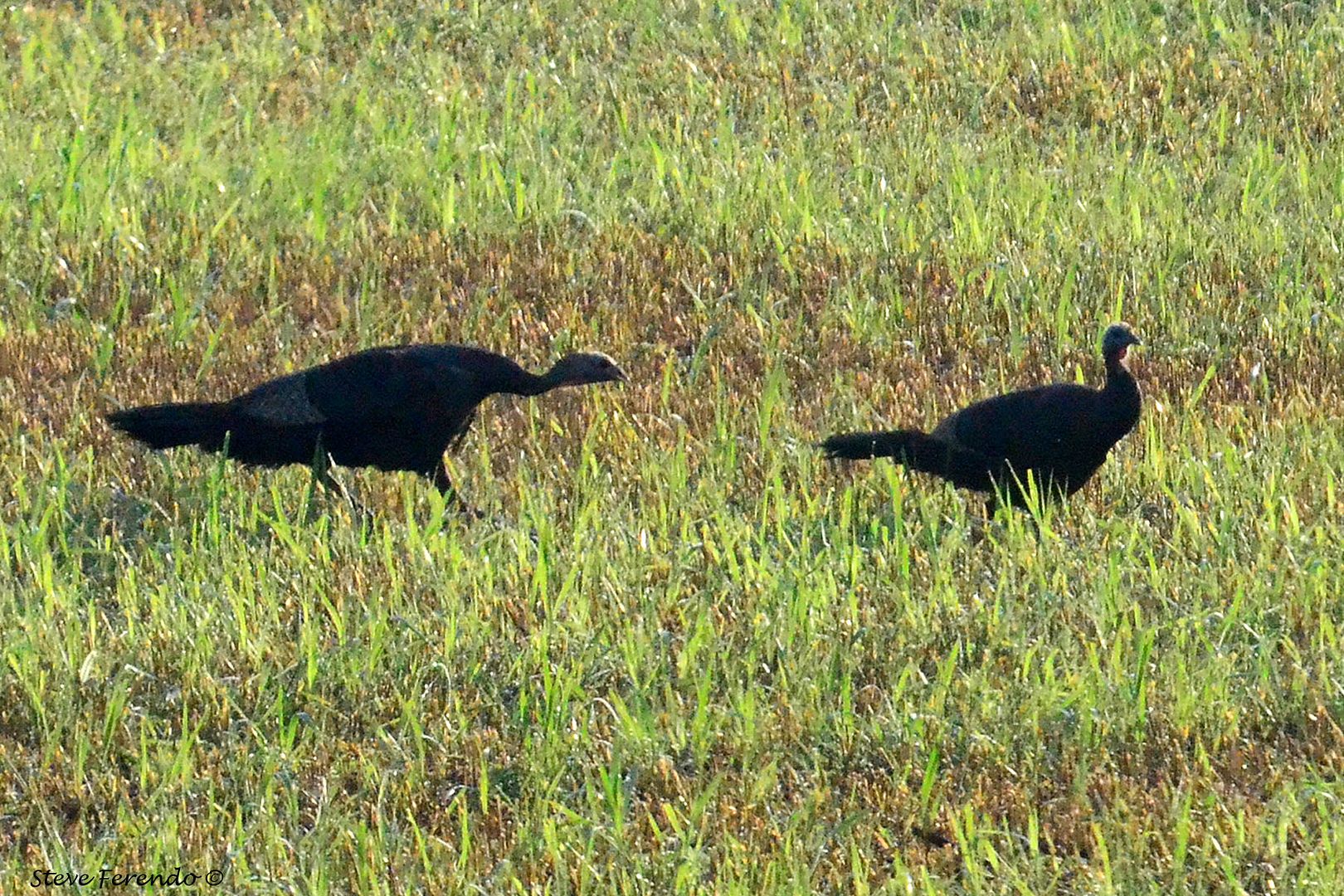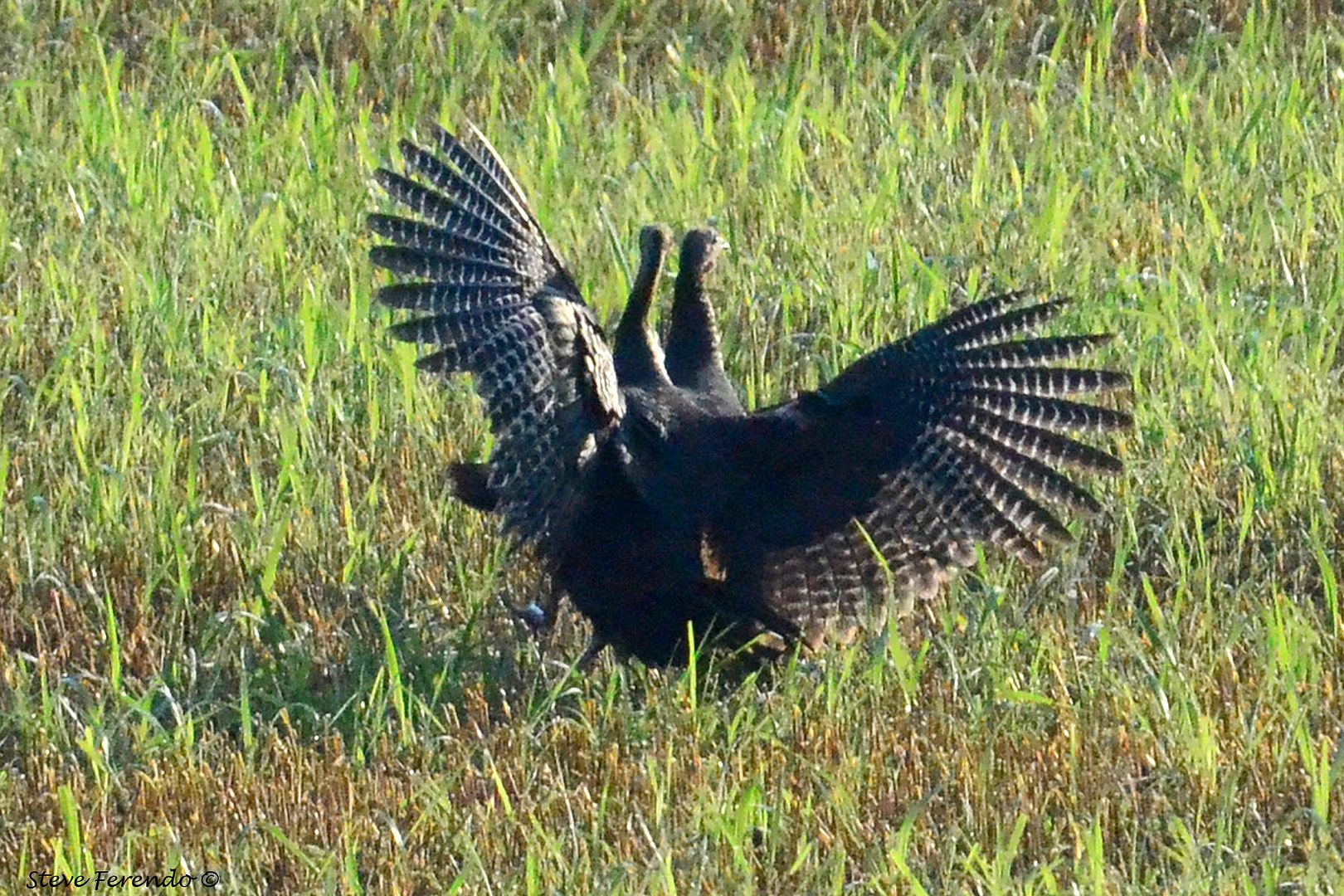 Here are a few photos of gobblers with their beards clearly visible...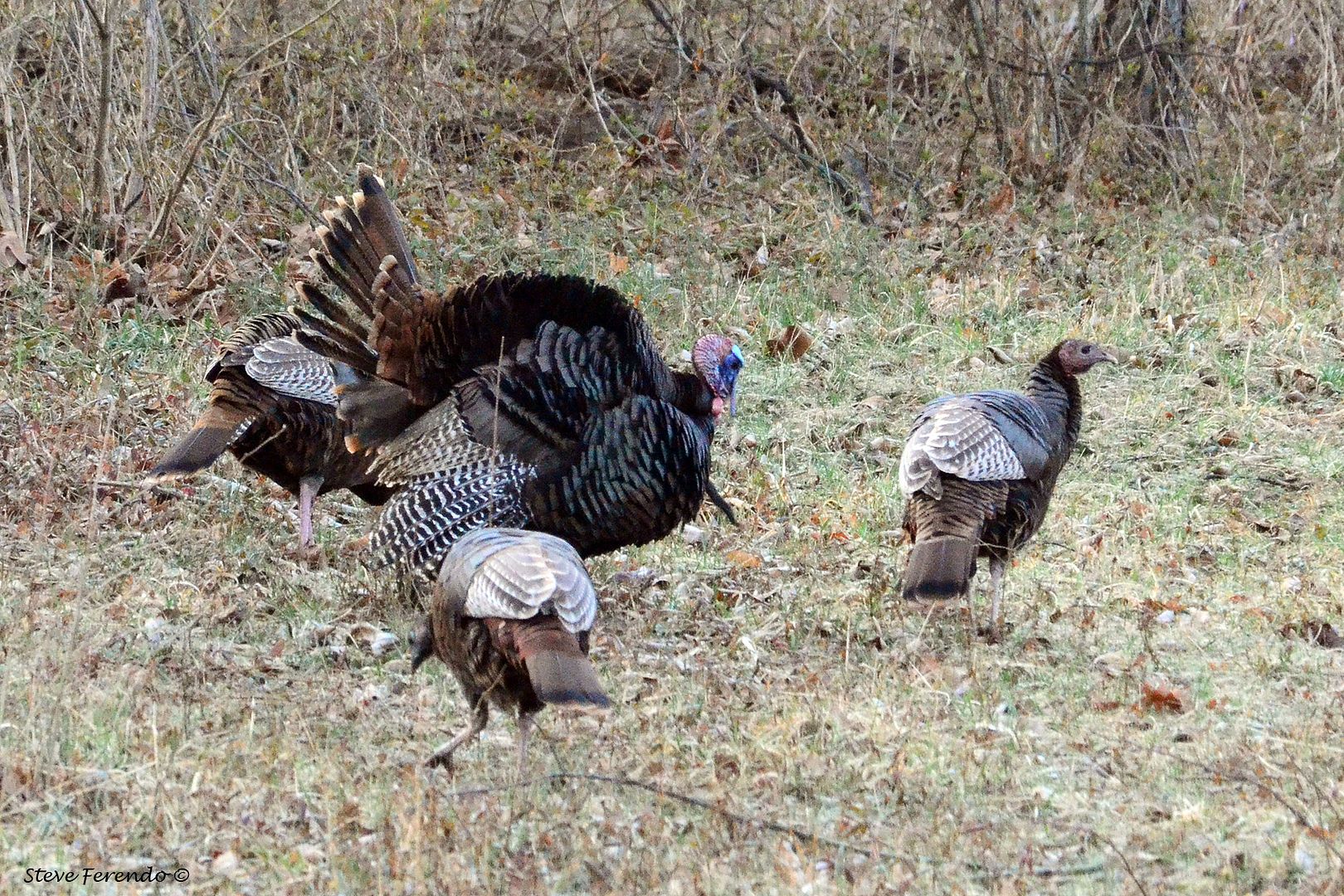 Here is a gobbler, hen and poult (young of the year)...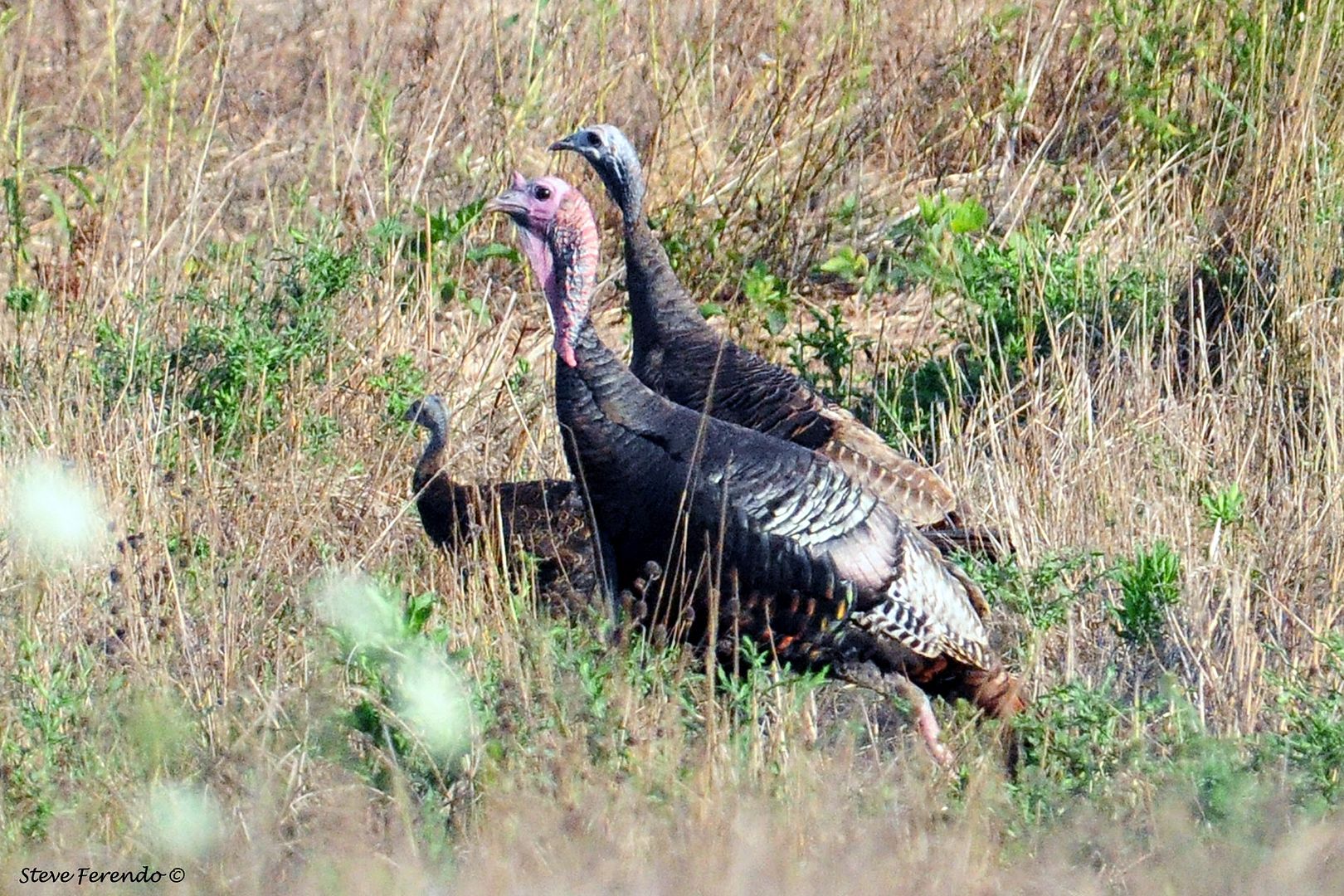 For more information about wild turkeys visit the National Wild Turkey Federation web site…