I've been trying ard to photograph the beaver kits for the last three days without success. I did see an adult bringing a branch to the den this morning...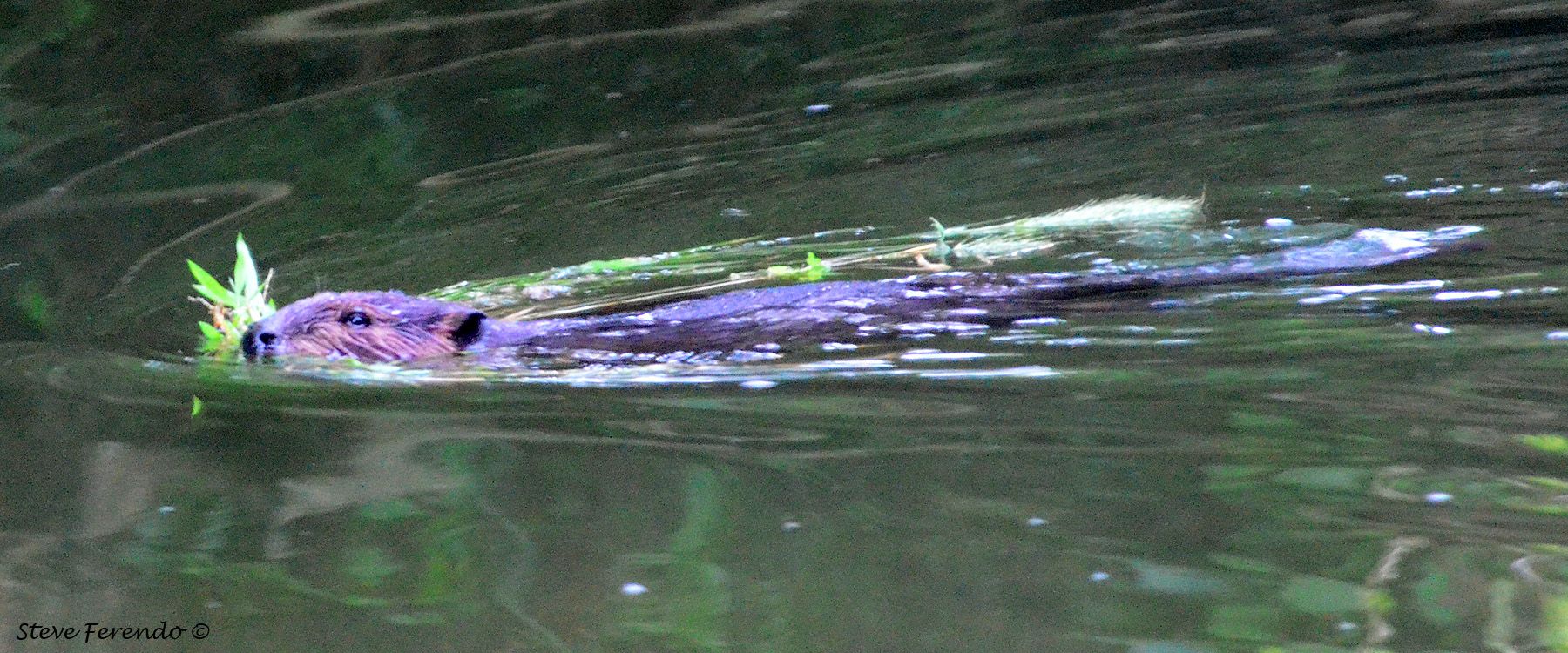 There have been lots of deer visible lately...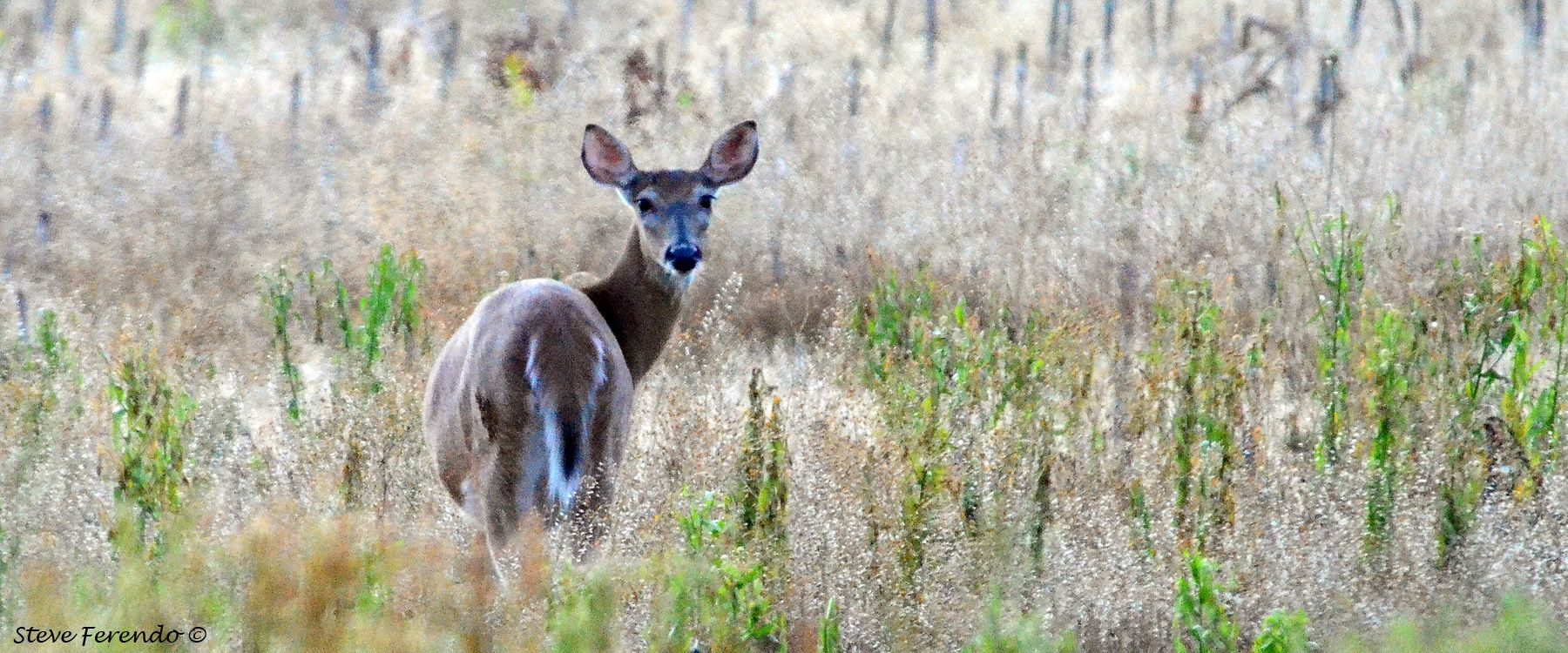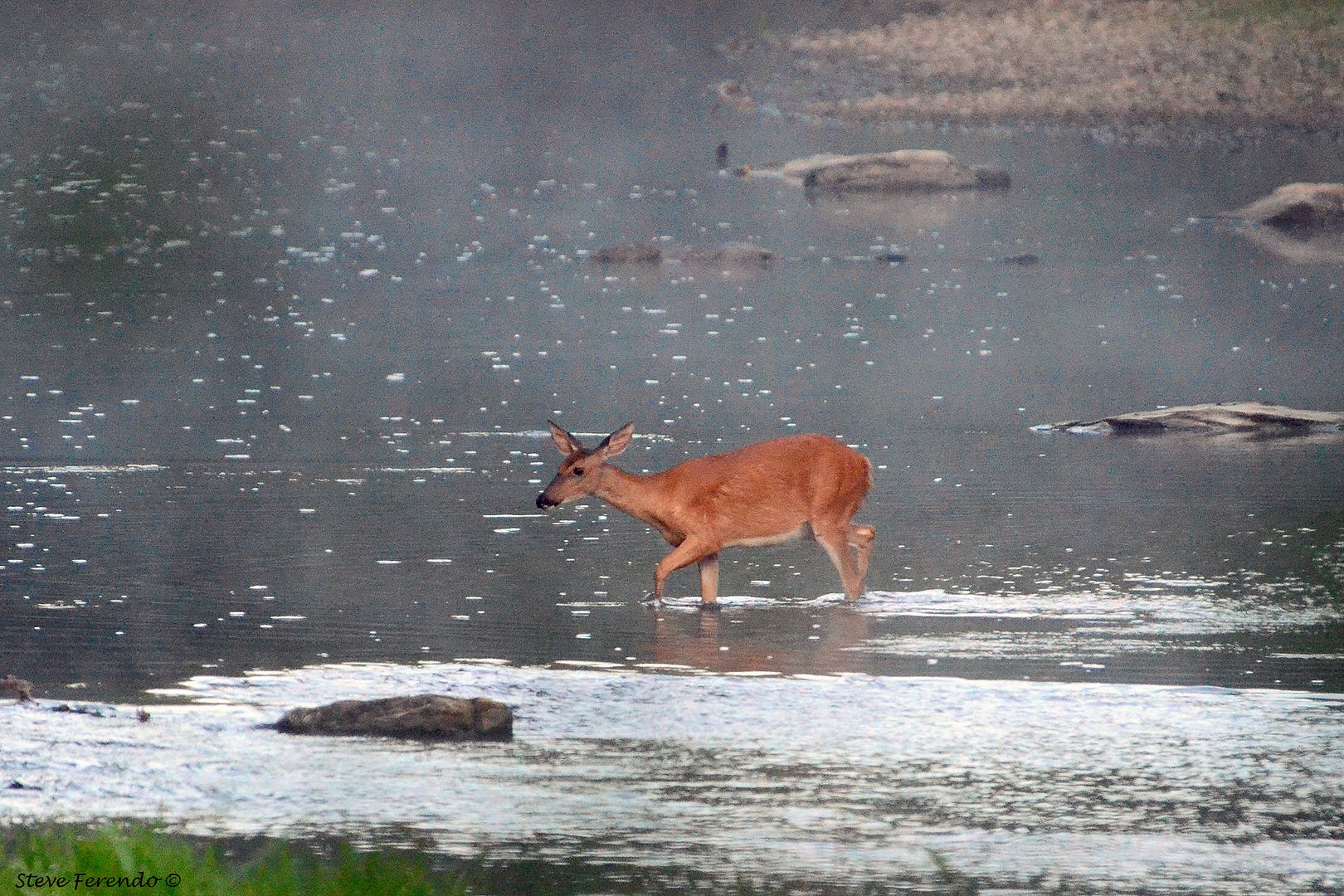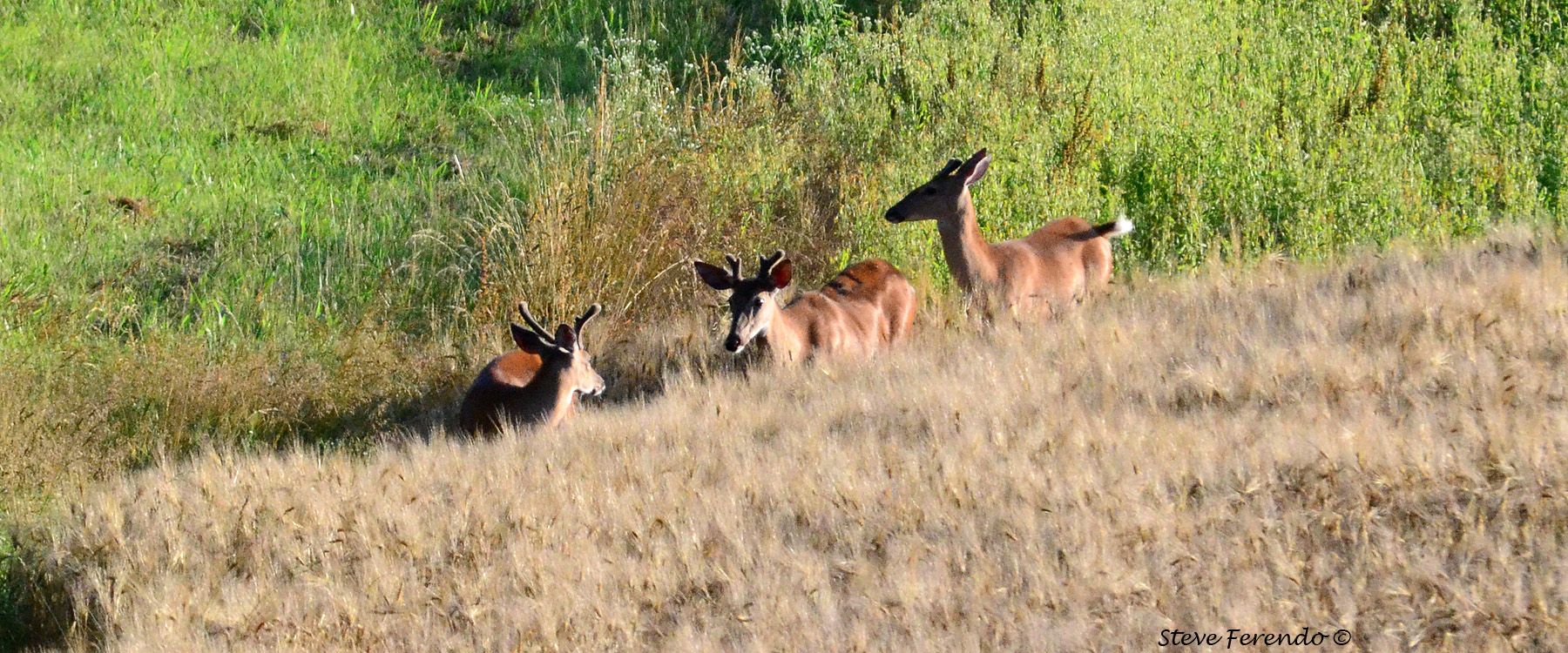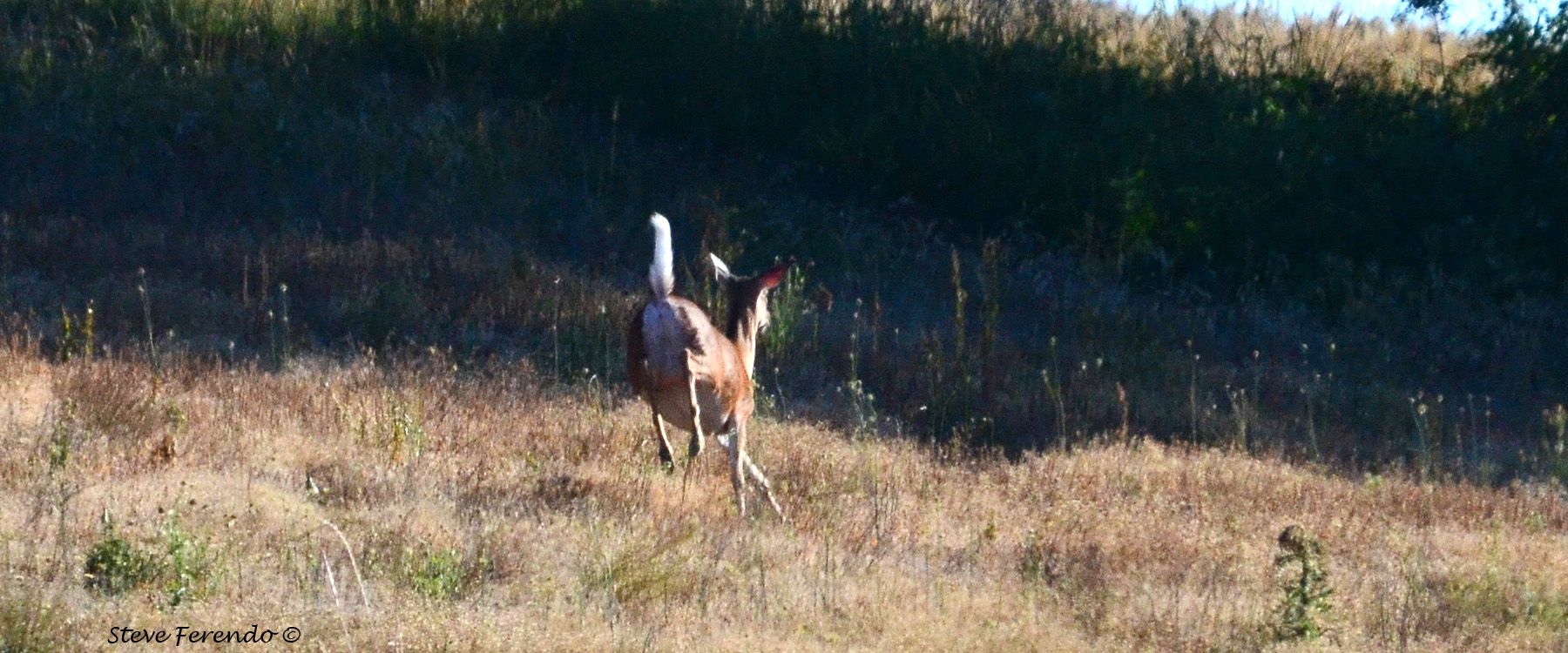 Pileated Woodpeckers are always nice to see, even if you have to take the photo through the windshield...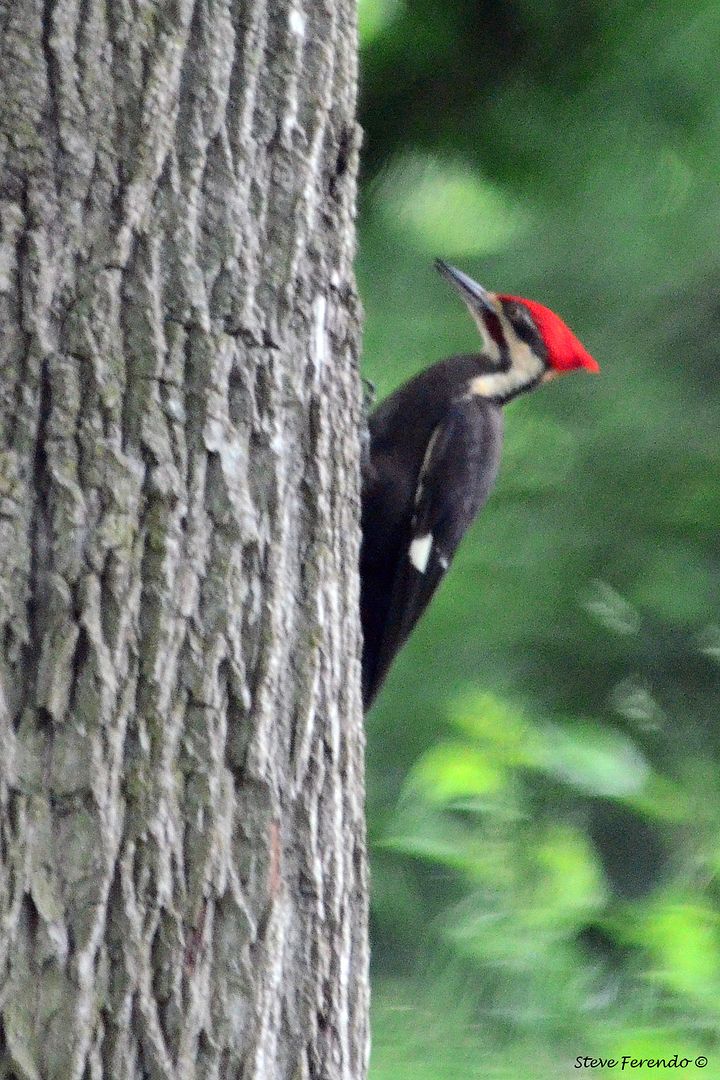 Cottontail Rabbits are also in abundance at this time of year...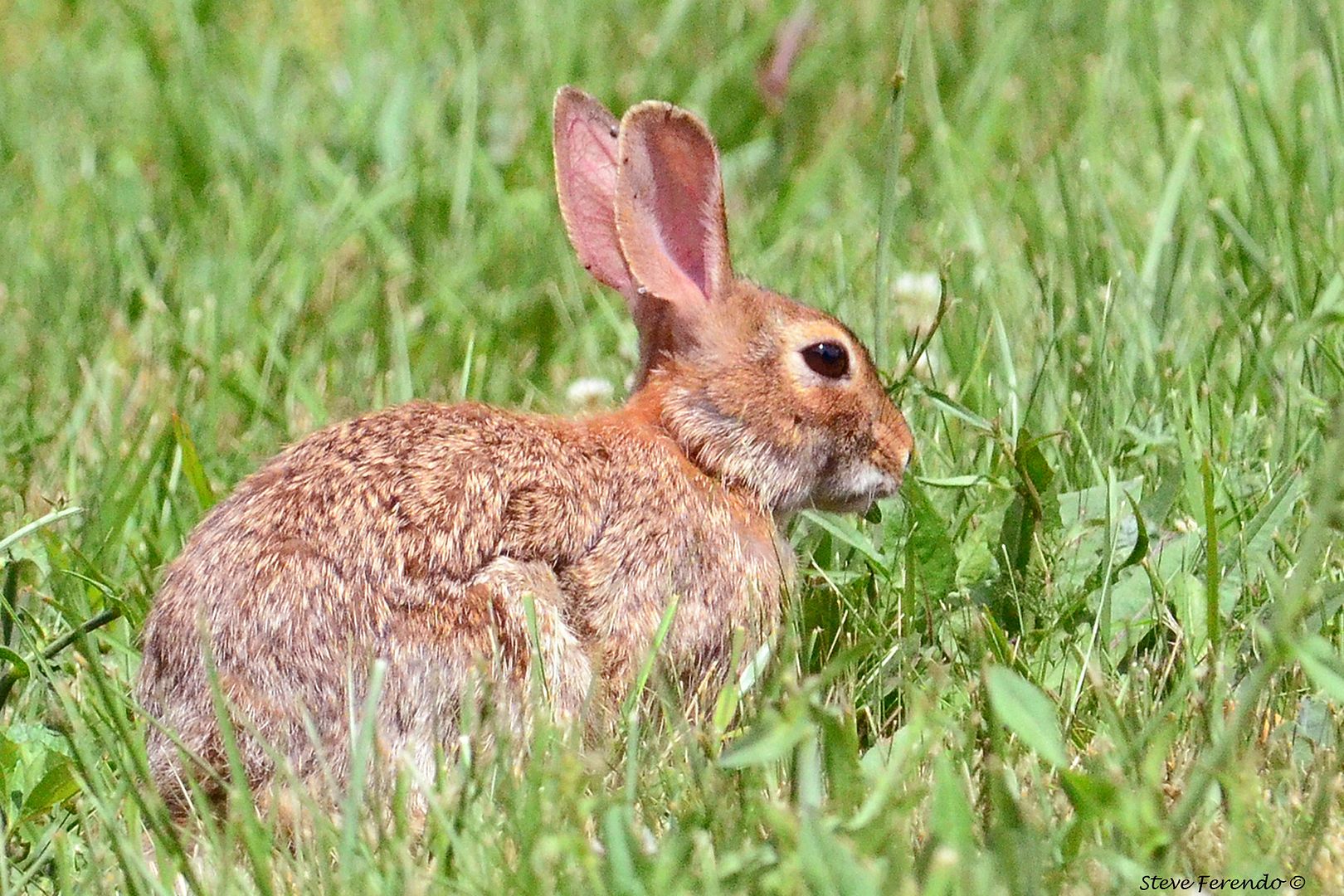 A male Cardinal poses brilliantly on a limb...
One of the beautiful Day Lillies blooming everywhere...