I went out early this morning hoping to find a fawn to photograph. No luck. although I did encounter this muskrat that was busy bringing green plants to it's lodge...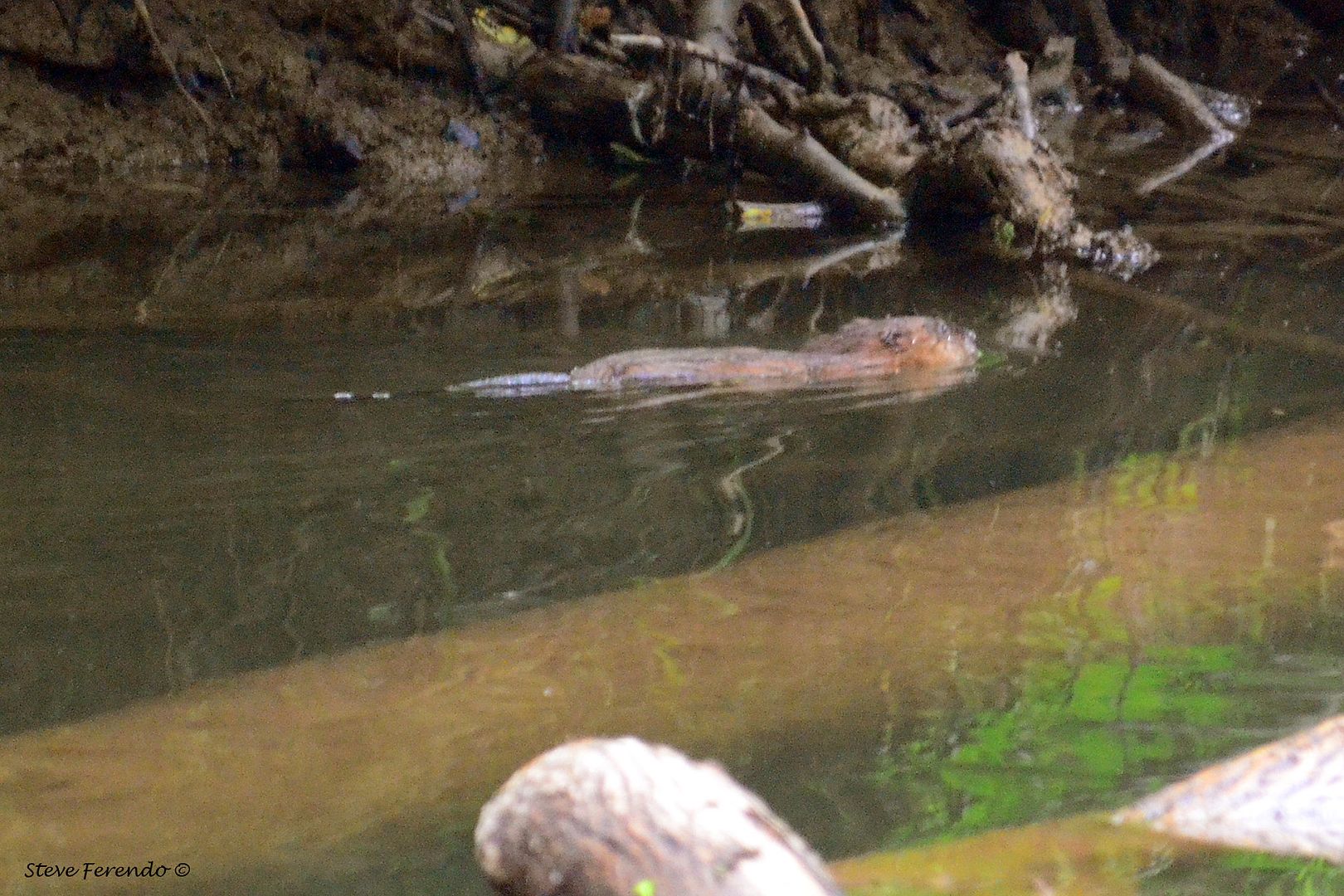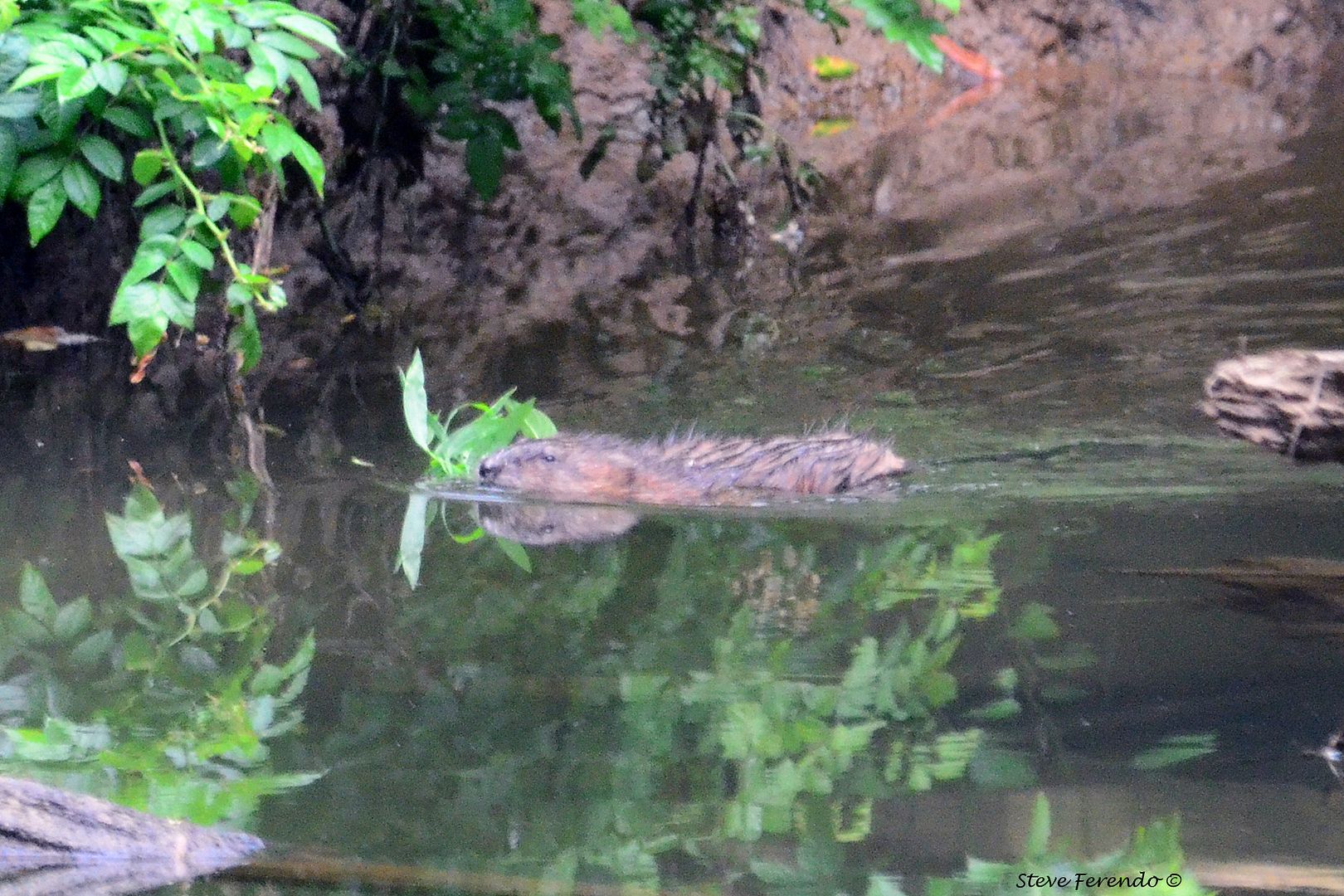 While quietly observing the muskrat I became aware of fish activity in the stream...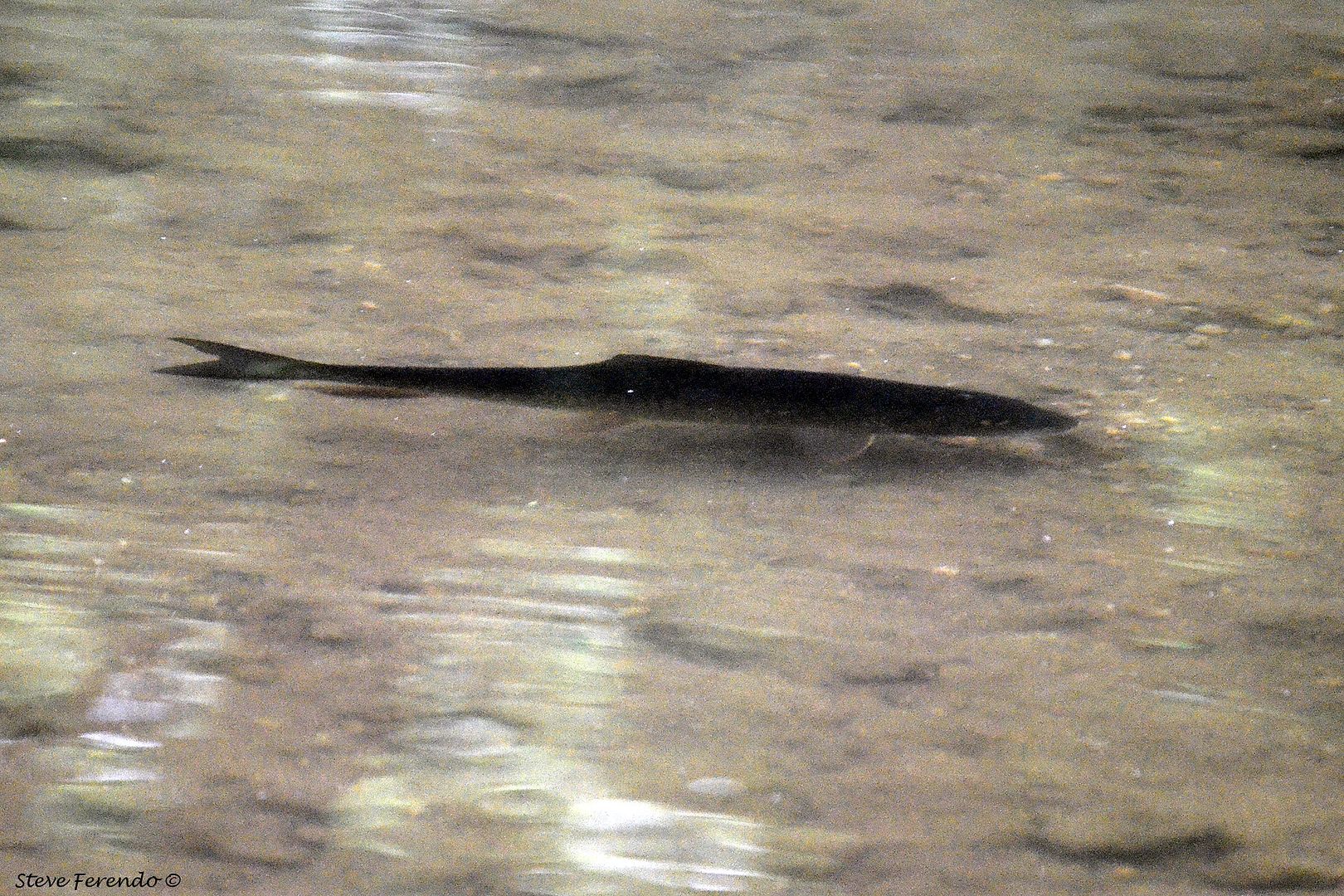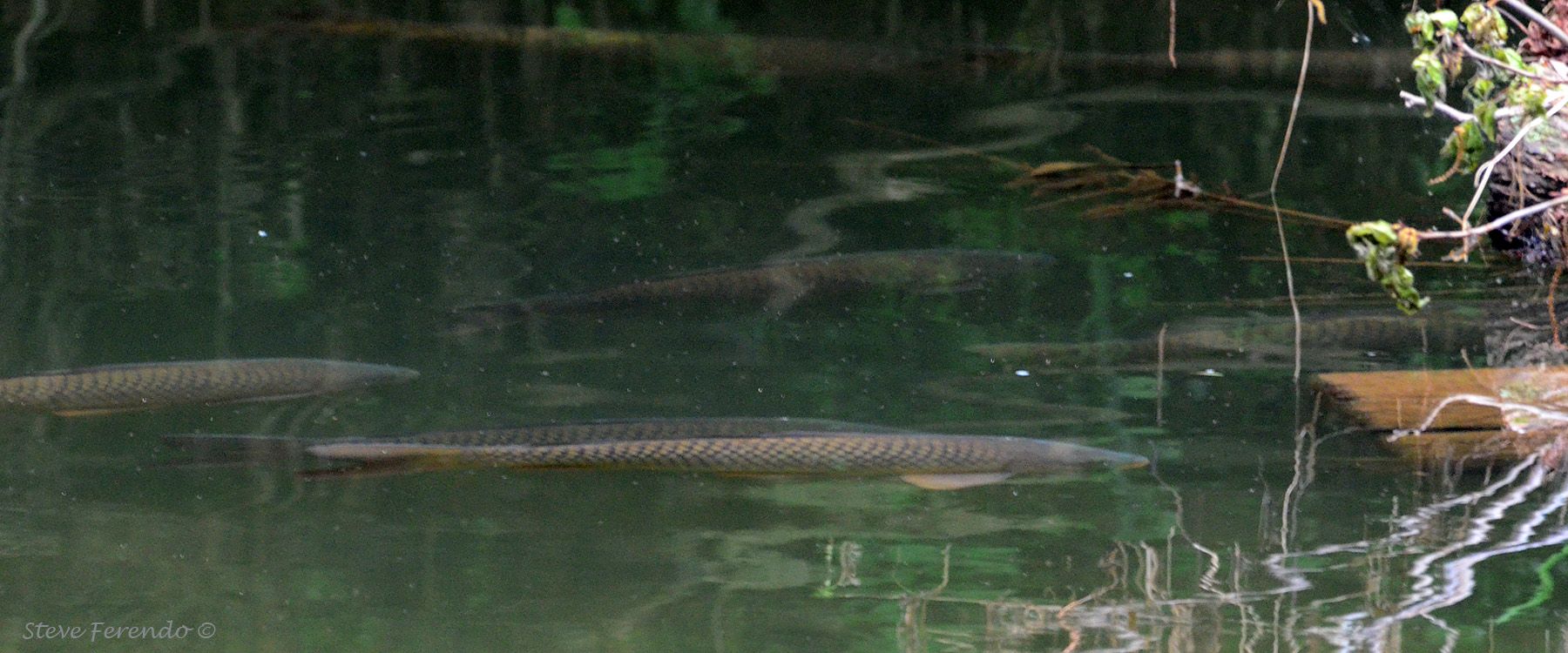 A little farther along I spotted this Whitetail doe on the opposite shore. Seen in this photo at 80mm...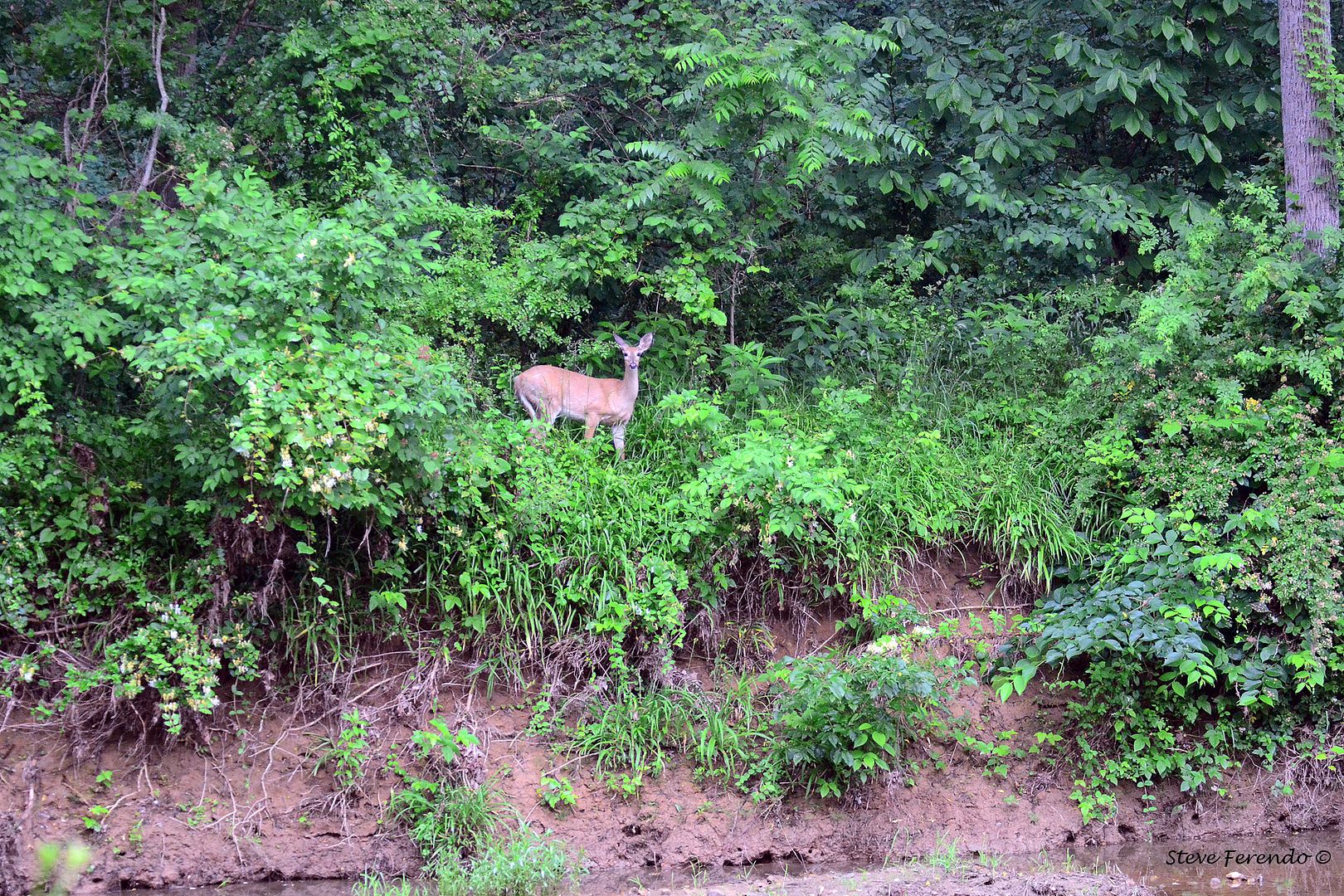 And zoomed in at 400 mm...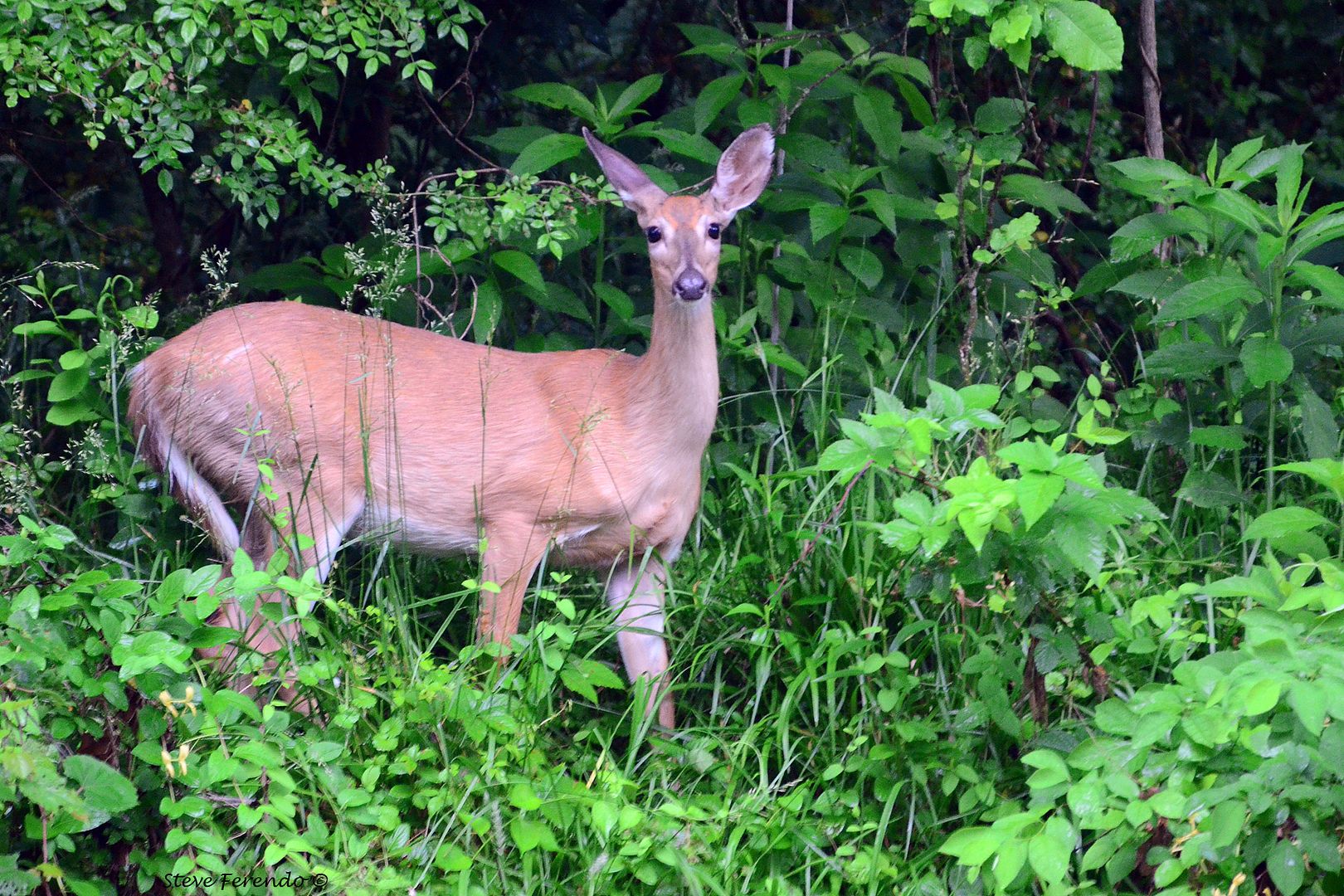 These Common Mergansers were resting on rocks in the Monocacy River...
This Cottontail Rabbit is enjoying succulent grass along side the road...