Two days ago I had my first sighting of a beaver in Catoctin Creek. Today, I was lucky enough to see the entire family. I was watching a single adult…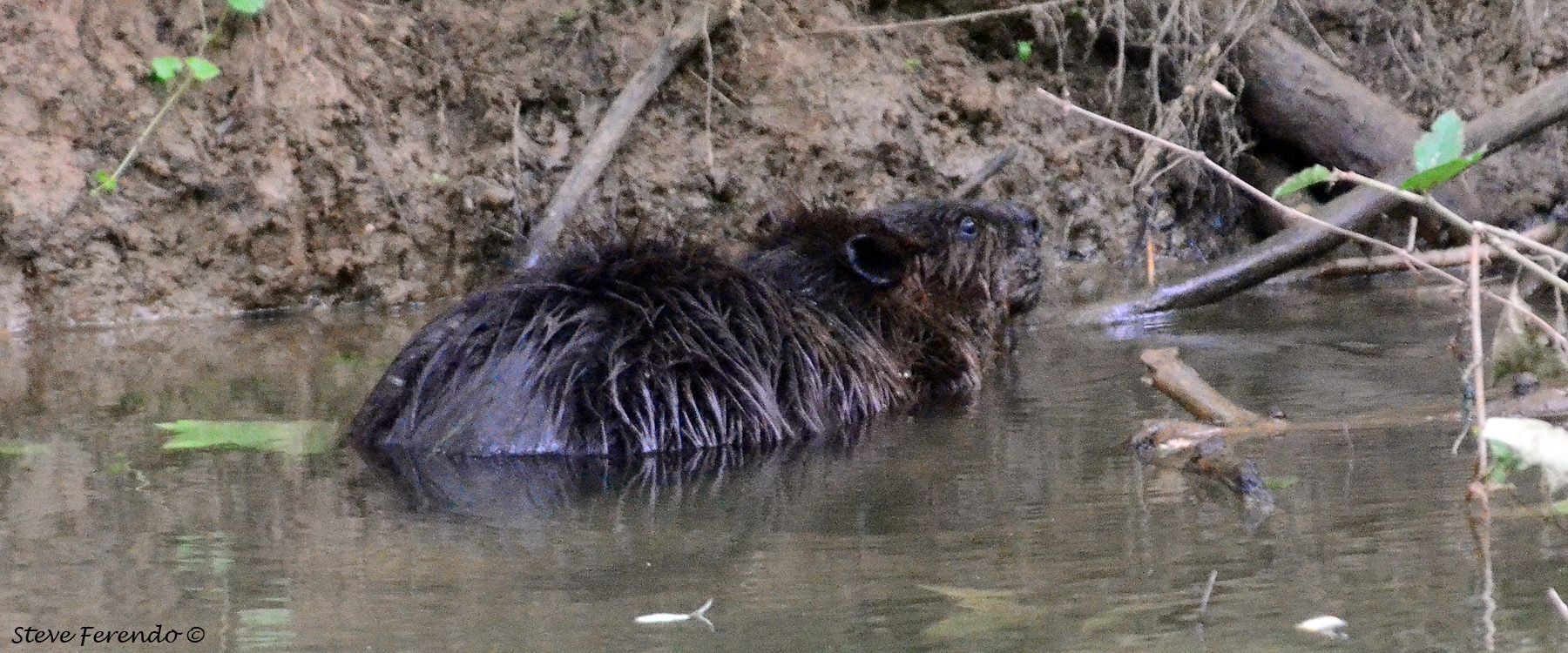 When I became aware of a second one leaving the den…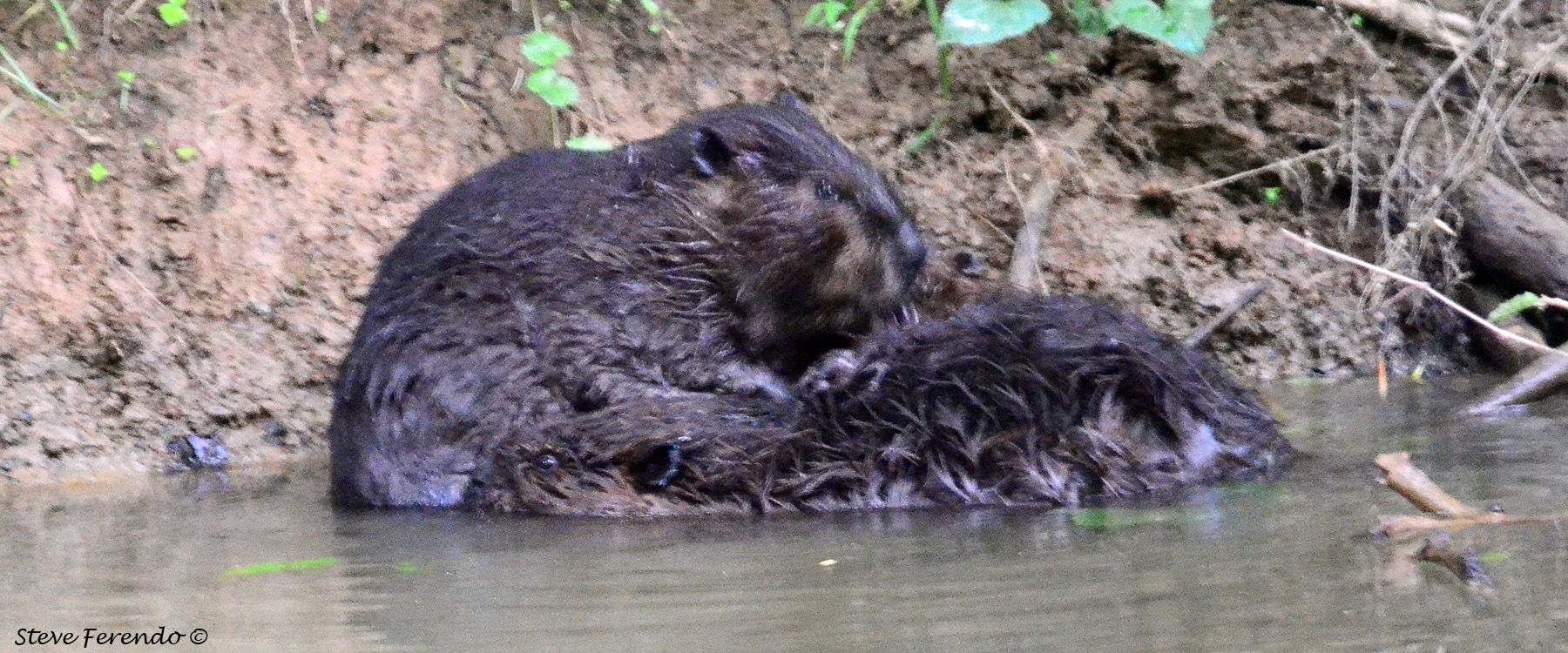 As the two adults interacted a baby, called a "kit", swam up to the pair…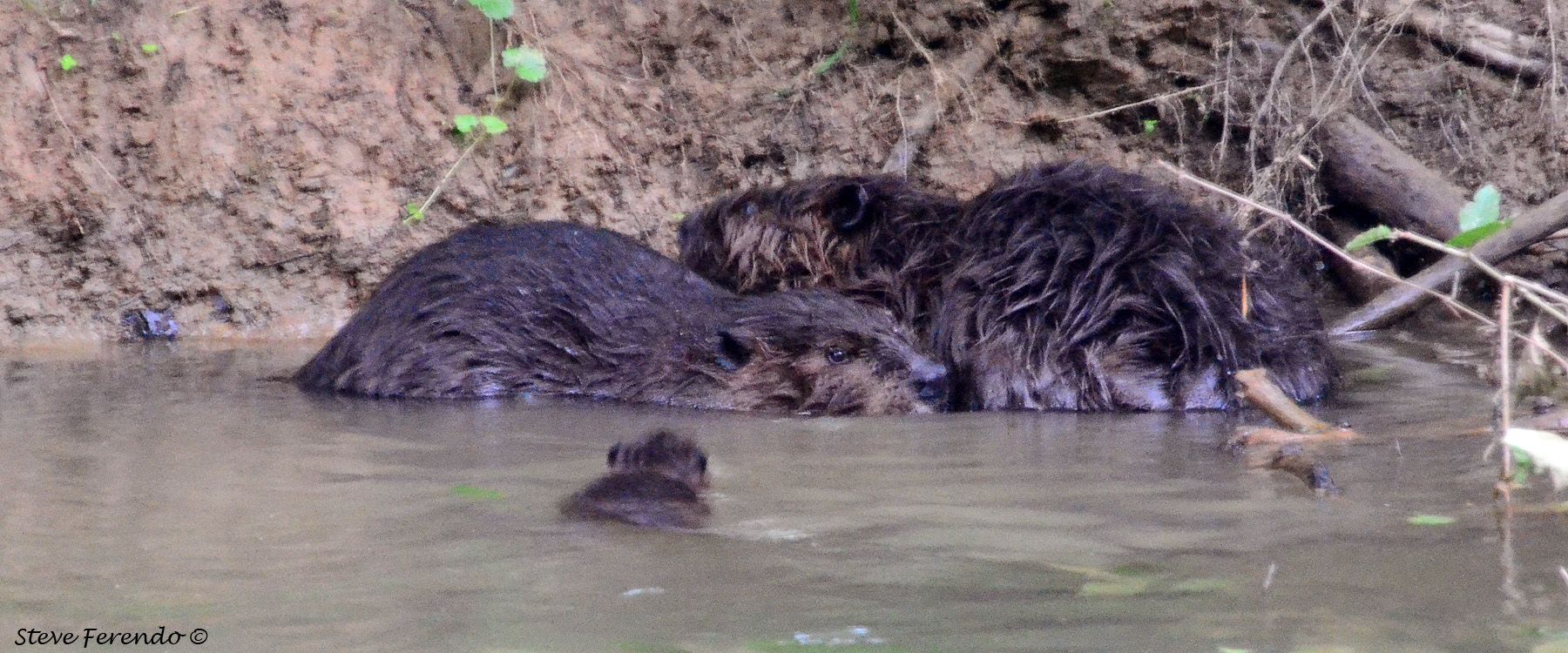 The three of them preened and groomed each other and seemed to be having a good time playing at the edge of the water…
In this photo a second kit has joined the family activity...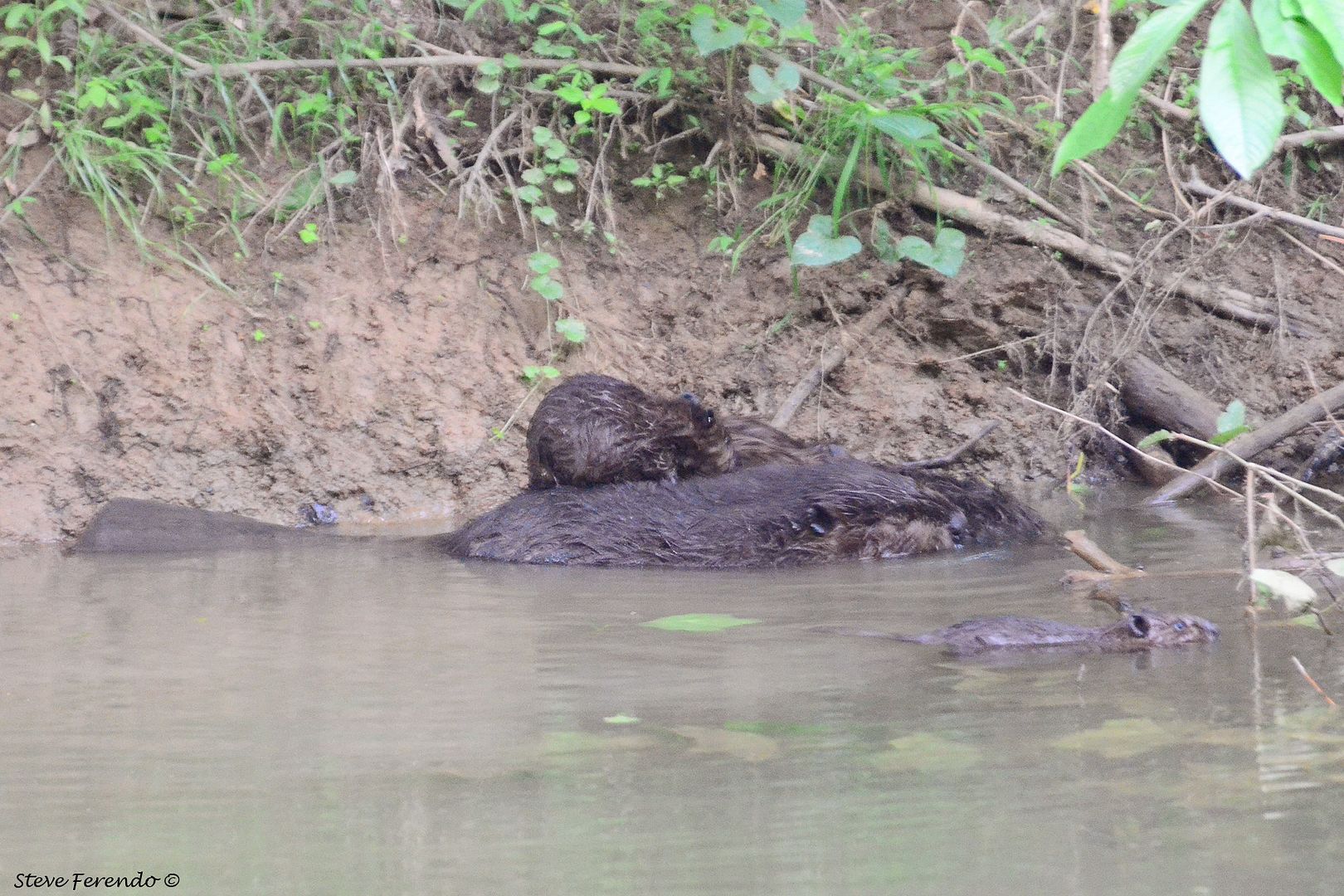 When one of the adults started to swim away the young ones came along, even hitching a ride on its back…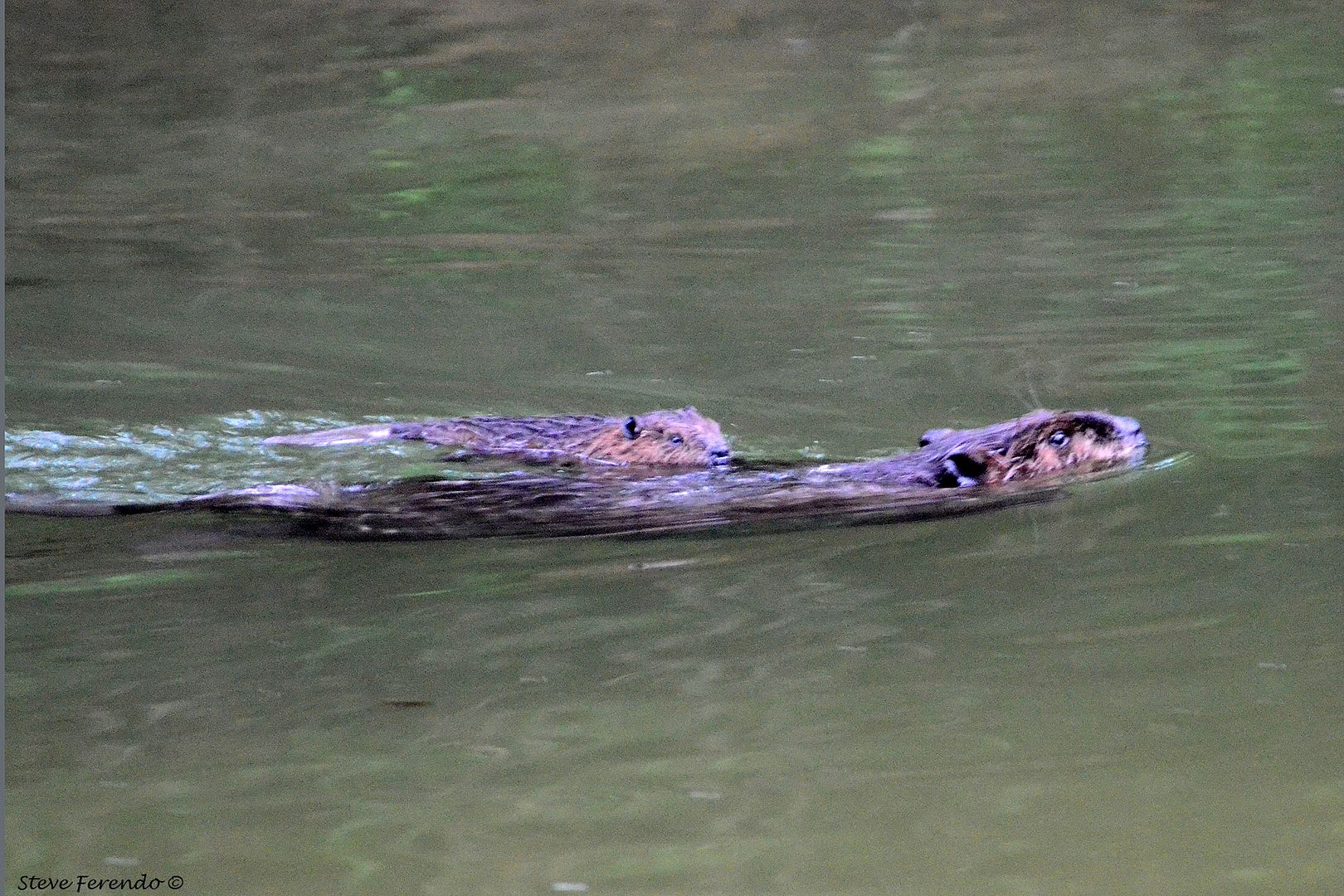 In this photo, the adult dives with both young ones still clinging to it...
It was entertaining and educational to watch this family group interact. I also was able to get a photo of a Great Blue Heron and two spawning carp…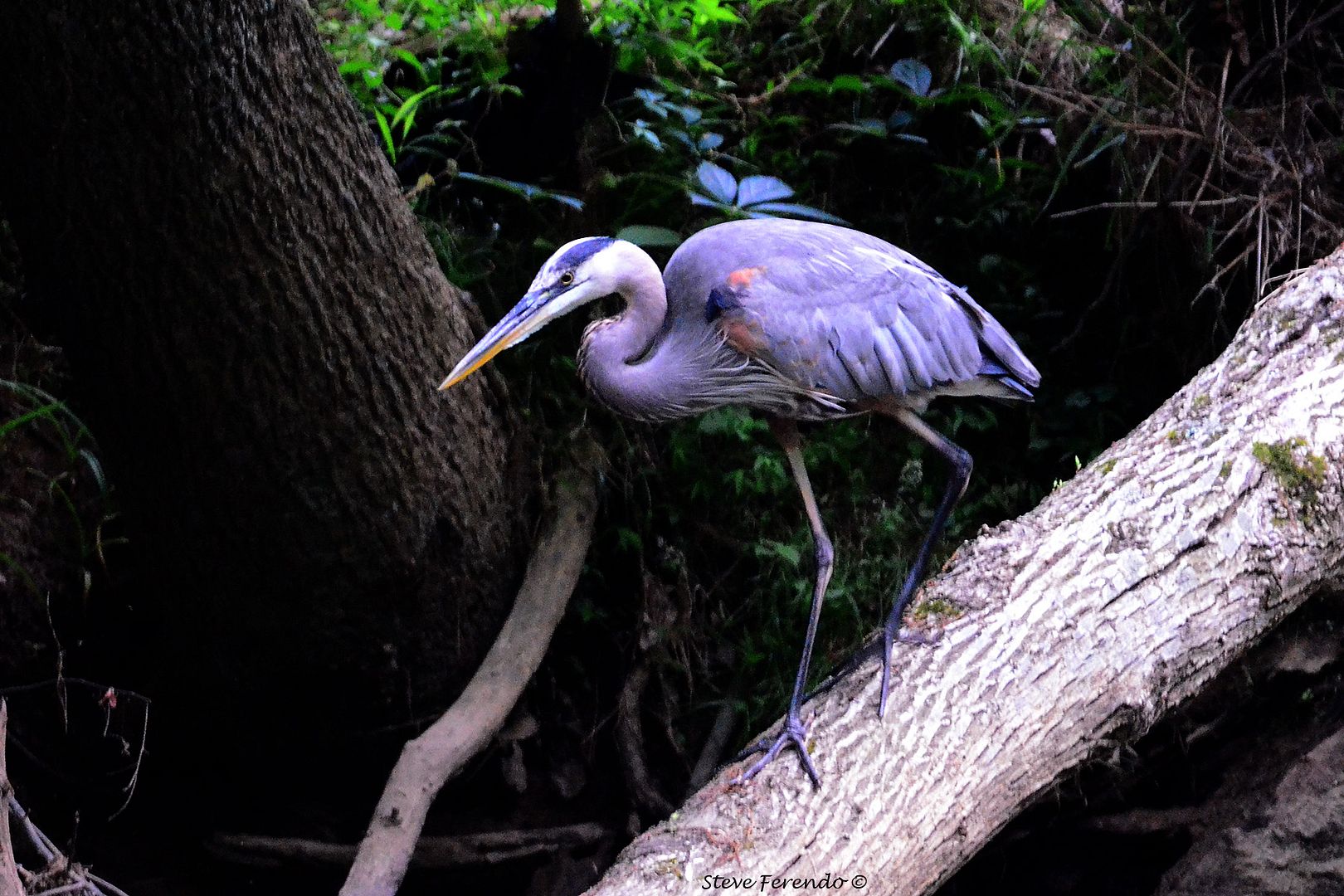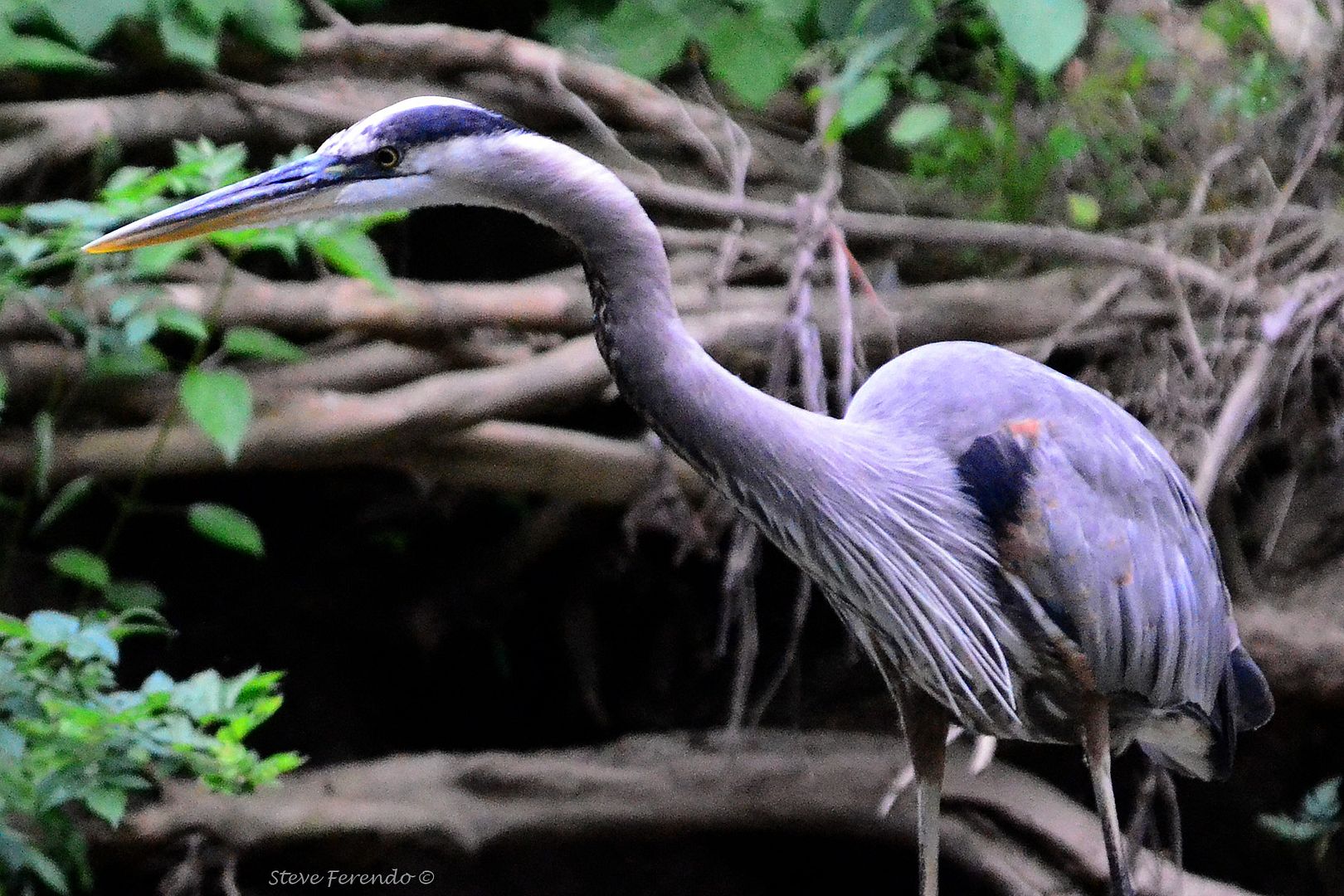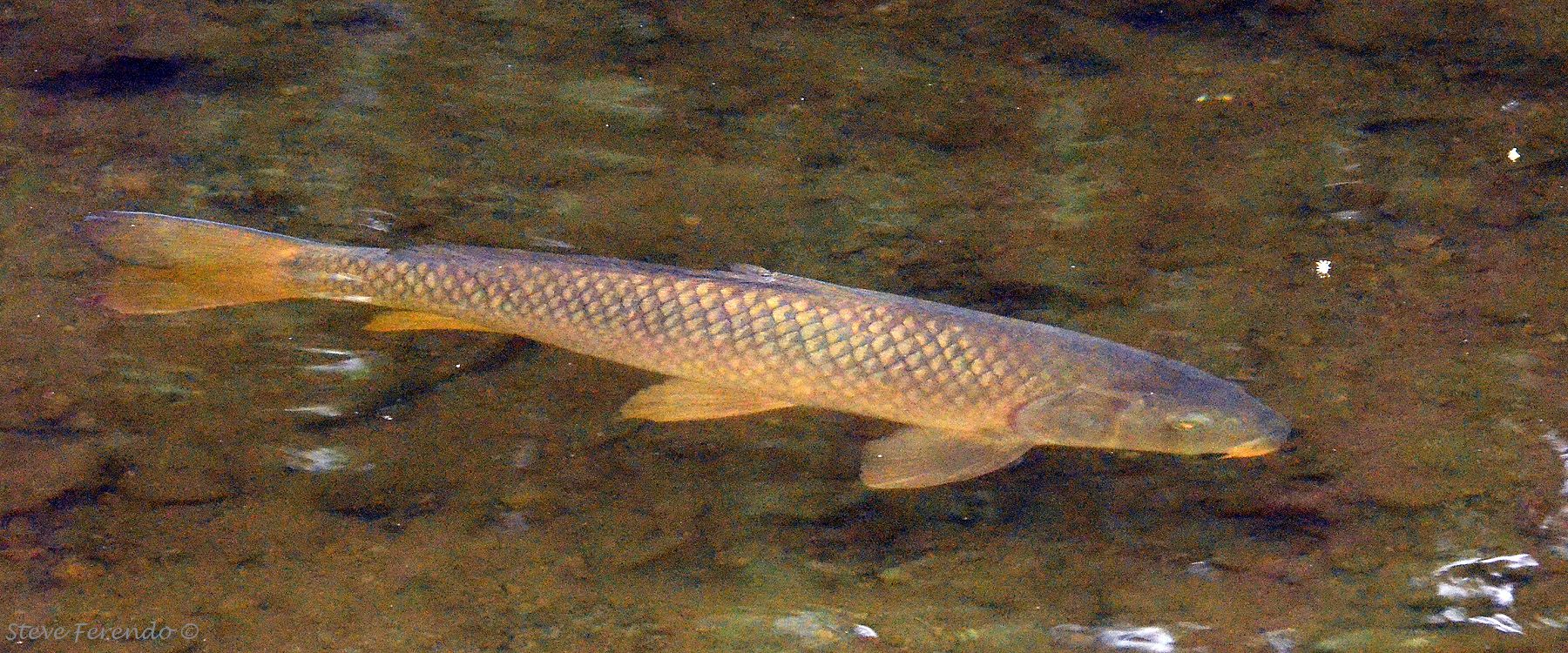 These photos were taken at dawn and required an ISO of 6400. They were shot at 400 mm with a shutter speed of 1/20 sec. I apologize for the poor quality.