Today was so busy I will be making two posts. One for the morning and one for the afternoon.
I had to drop Kyle off, at Hood College, before daylight for his trip to New York to visit the UN so I thought I would stop by Culler Lake for the sunrise...The Black Crowned Night Herons were gathering twigs from a large Sycamore tree to use in their nests.
After flying up into the tree...
Then they would select a suitable twig...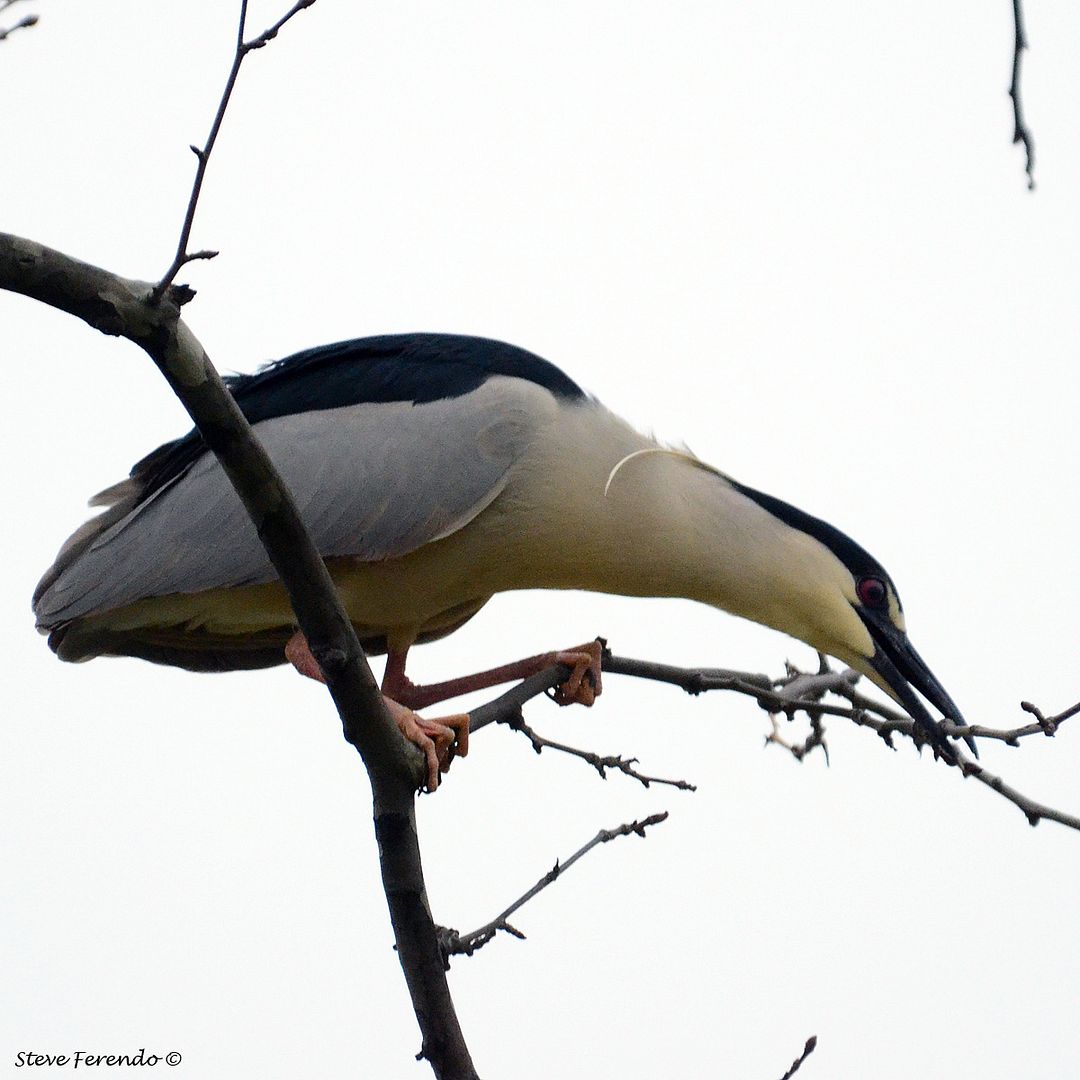 They would then throw themselves violently rearward trying to break the twig from the branch...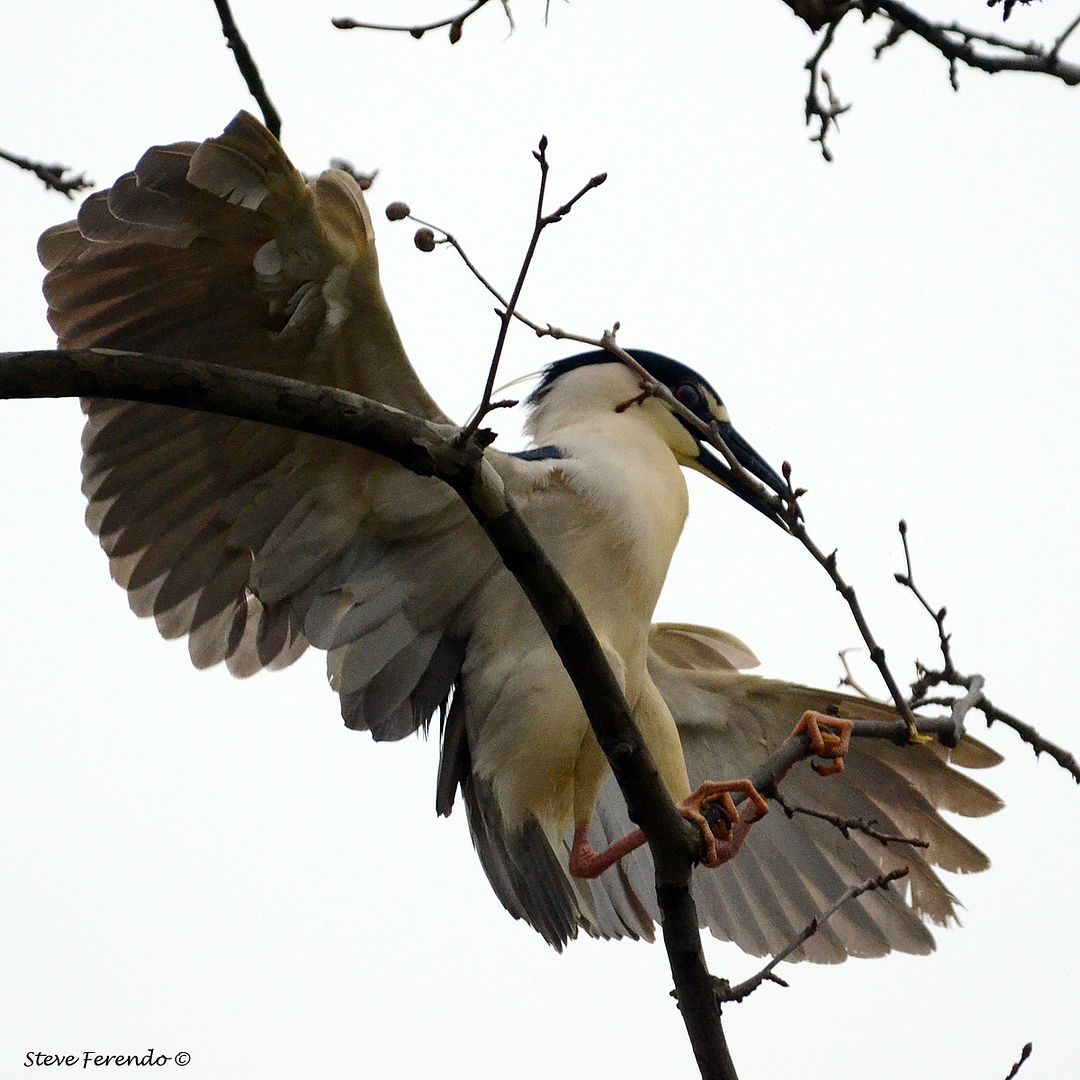 And they would be off to the nest...