I had high expectations this morning, the light was gorgeous, the sky was clear and I was hoping to see an otter or beaver close enough to photograph. I found a place to park that provided a good view of a beaver's bank den and patiently waited…
As time went by I was acutely aware of the profound silence on this brisk winter morning. Occasionally, I could hear a footstep on the crusted snow, but I was never able to see the source of the sound.
Then, I became aware of the gentle sound of the water passing by and the different noise made by the newly formed ice particles as they collided with each other and formed a translucent sheet of ice…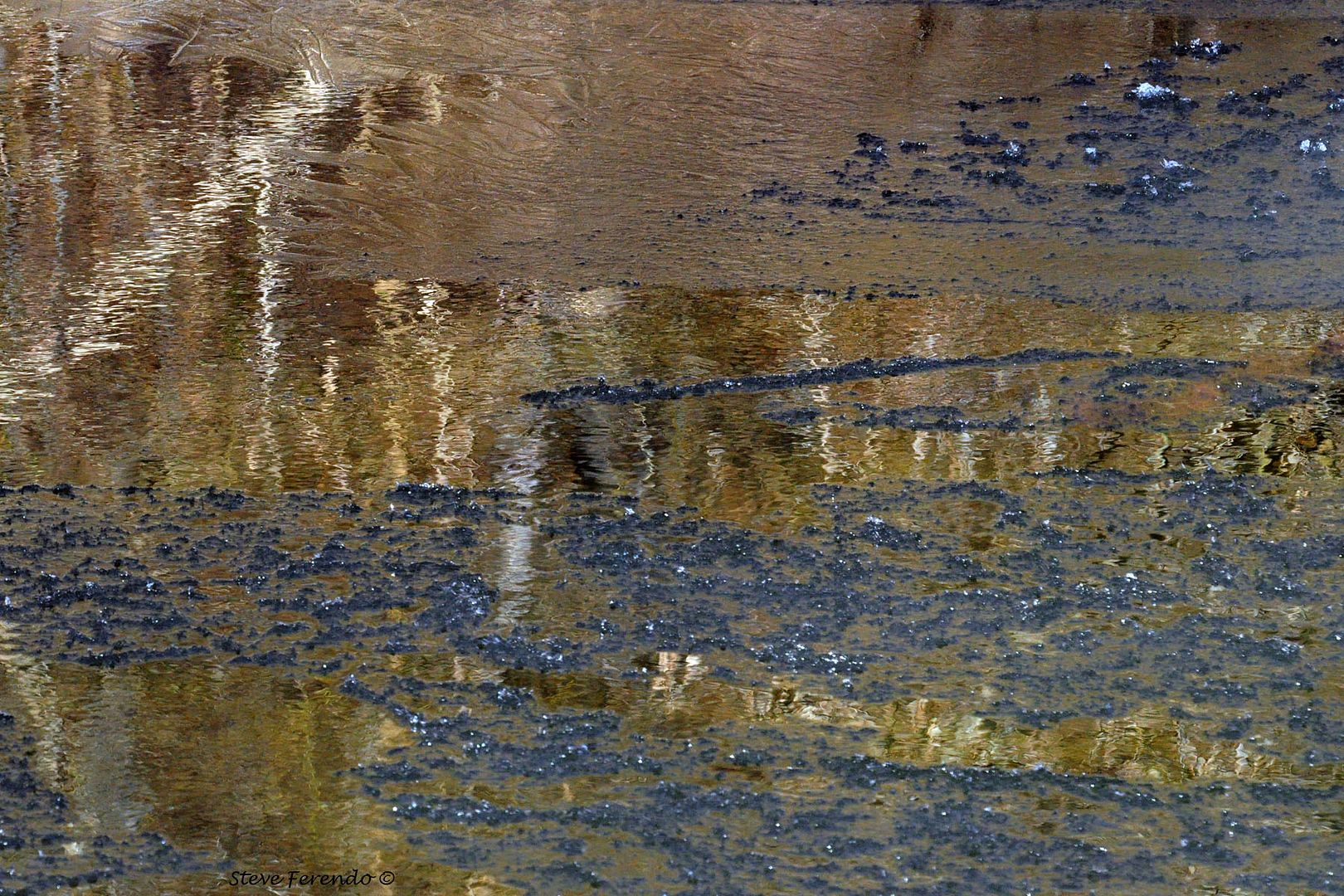 When the ice sheets had obtained sufficient thickness they would occasionally fracture, with a sound like ripping fabric, due to the relentless pressure of the flowing creek pressing against their sides…
It was a fascinating display of the subtle interaction of the forces of nature. So gentle and quiet as to be lost on most people unless one is sitting quietly observing and listening…
Just when I was about to leave a flock of 20 or more Bluebirds descended on my location and began feeding on the vines and bushes growing near the creek…
They were joined by this Red Bellied Woodpecker…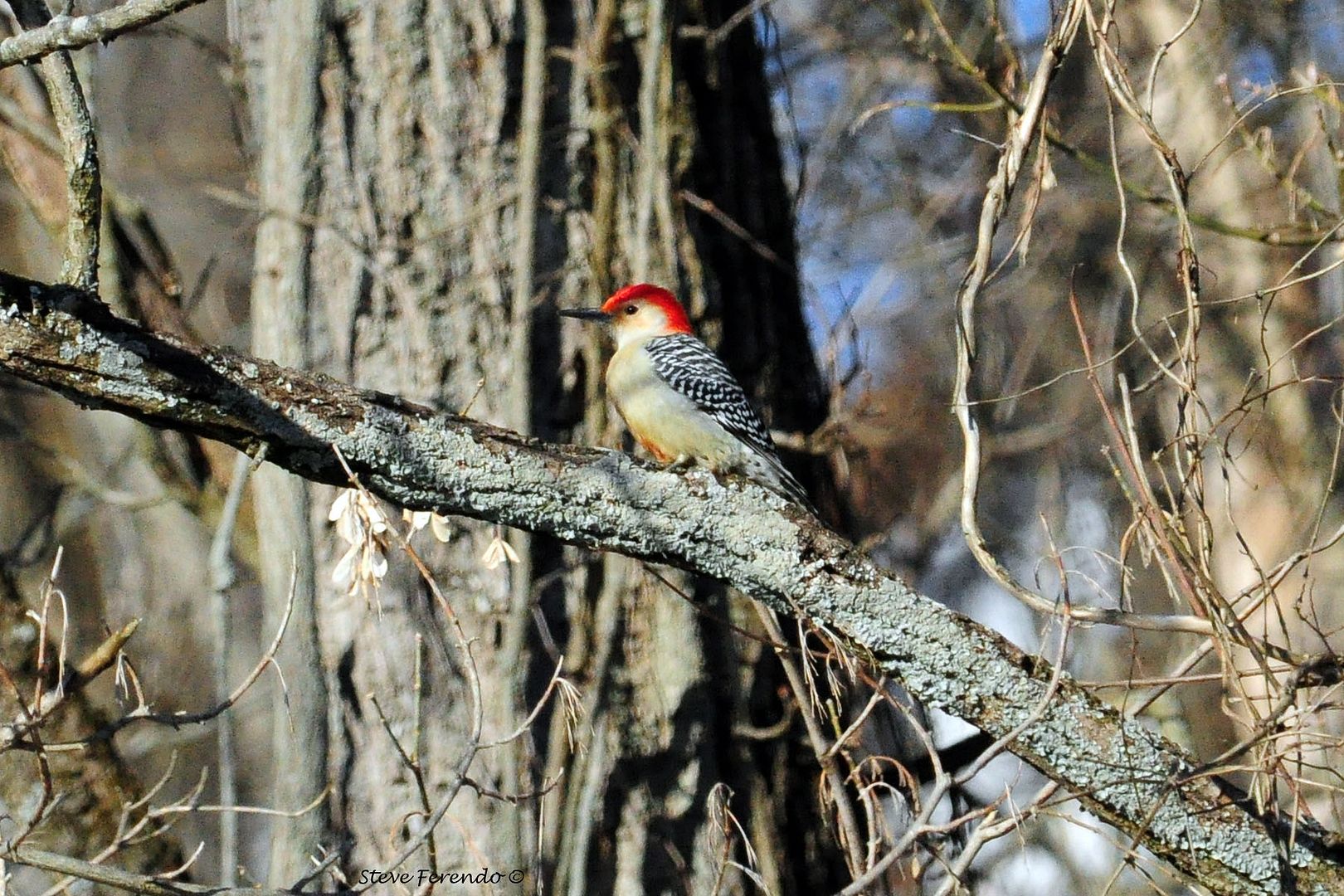 All in all, a great morning to be immersed in the sights and sounds of winter and to reflect on the coming of spring.