The activity at the dam was a little disappointing today. Several eagles were visible, but they were not actively feeding during our visit. Fortunately, this one was perched in a convenient location. It remained there for at least two hours allowing numerous photographers to take photos.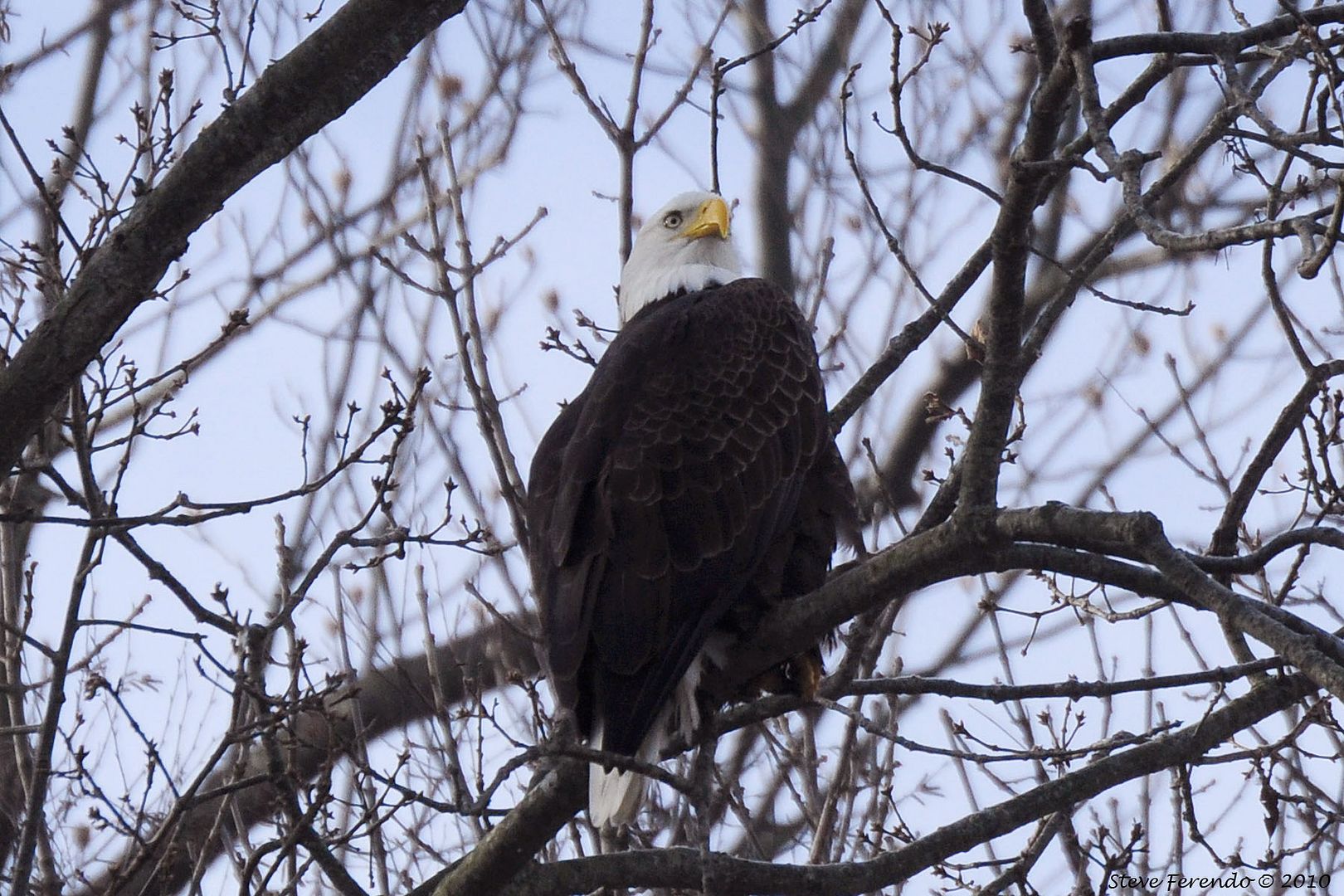 If you are interested in going to see the eagles for yourself here is the number for a message detailing the time of turbine operation: 1-888-457-4076.
Just remember, as it says in the message, all times are subject to change.