This was the fourth time we have made this excursion by minivan so it has become familiar to us. 15-16 hour drives with stops only for gas, food, or bathroom breaks. Sound like fun? It's really what you make it. We choose to travel this way because we take lots of photo equipment, camping gear, hiking stuff, enough clothes to accommodate widely varying temperatures for four people. Well, you get the idea, the van is packed full!
June 11…We left Frederick around 8:00 am and made it to Sparta, WI without incident that same evening.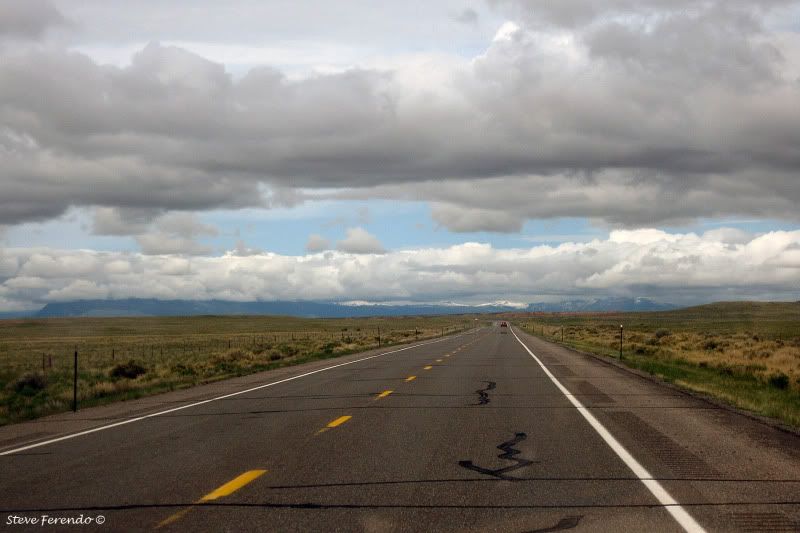 June 12…Normally, the drive is uneventful, but this year we encountered high water on I-90 that had traffic backed up and moving at about 5-10 miles an hour.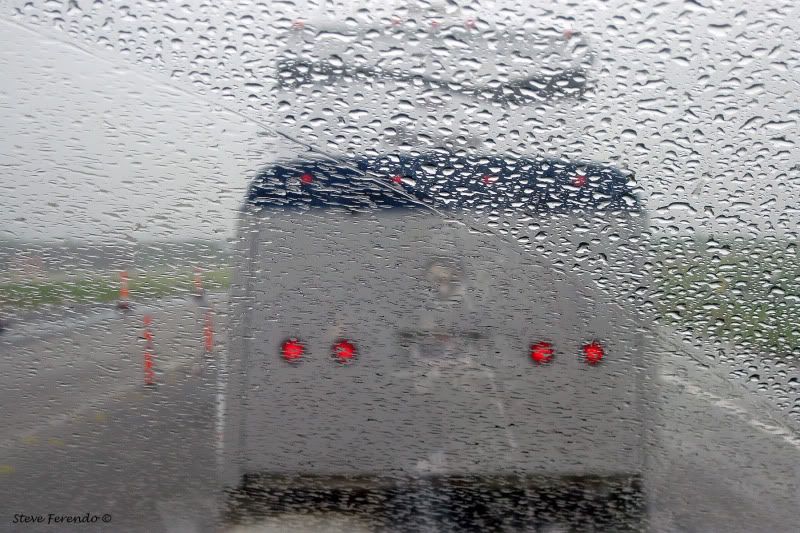 Heavy rains the day before had water coursing over all lanes of the 4 lane highway in South Dakota.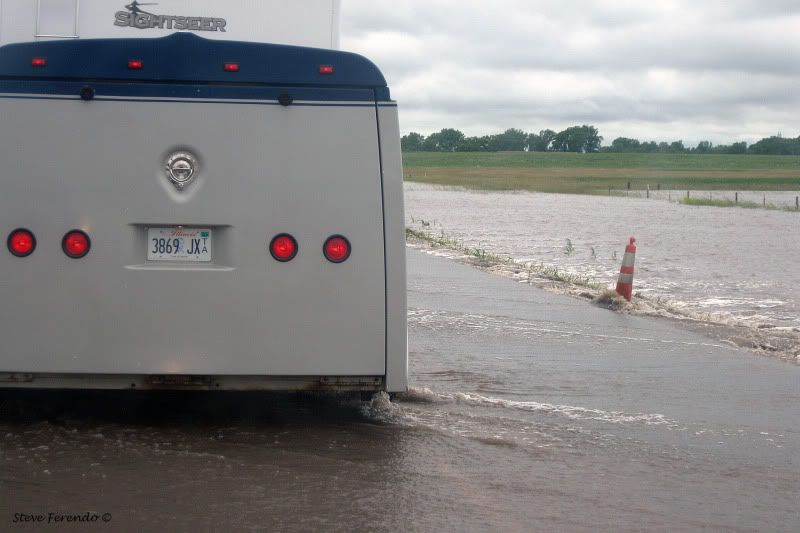 This delay set us back by a couple of hours on the second day of our trip. Here is a link to a news story about the flooding:
http://www.keloland.com/NewsDetail6162.cfm?Id=101222
June 13…Leaving Buffalo, Wyoming on the third day of our journey we encountered winter wonderland scenery in the Bighorn Mountains.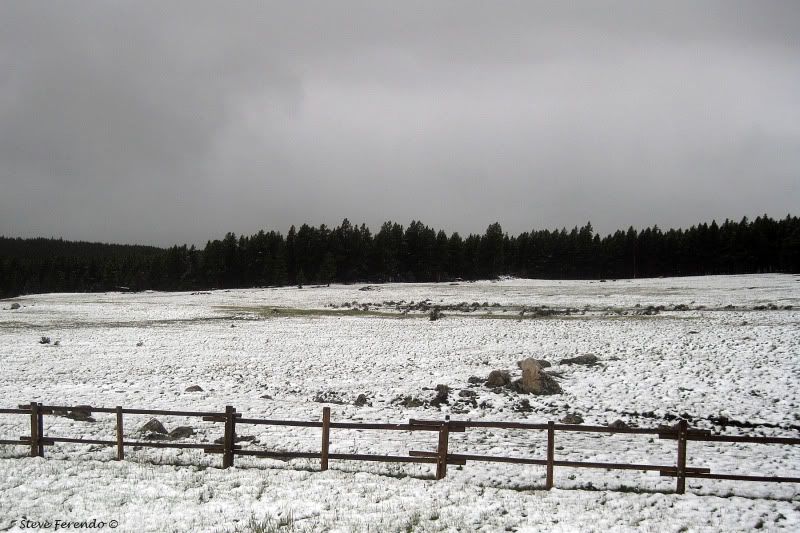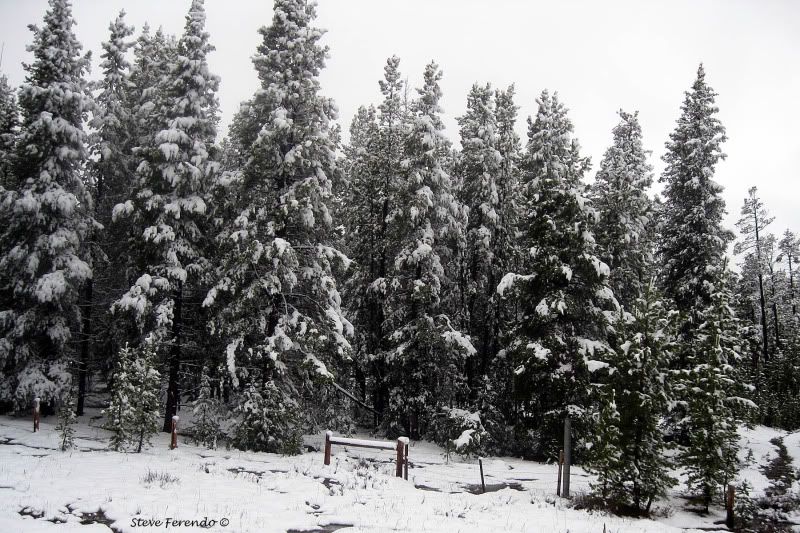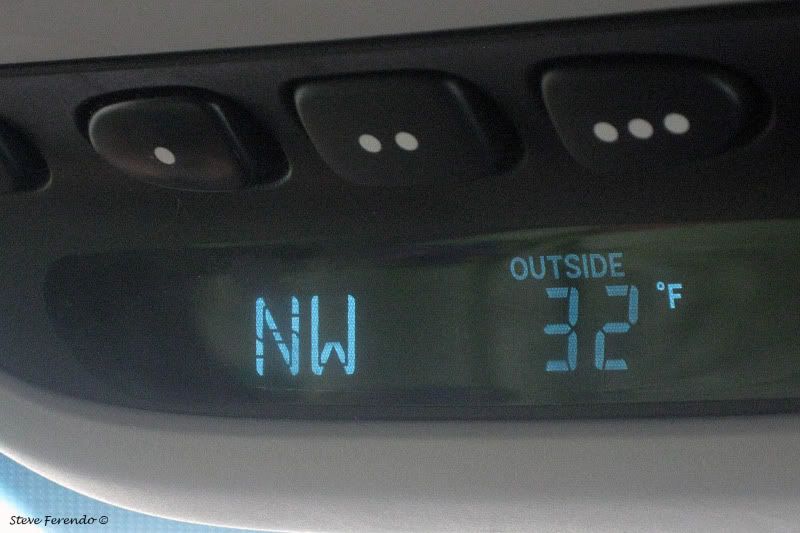 There was enough snow to cover the ground and pine trees and for Sarah to make snowballs during a brief break to take photos.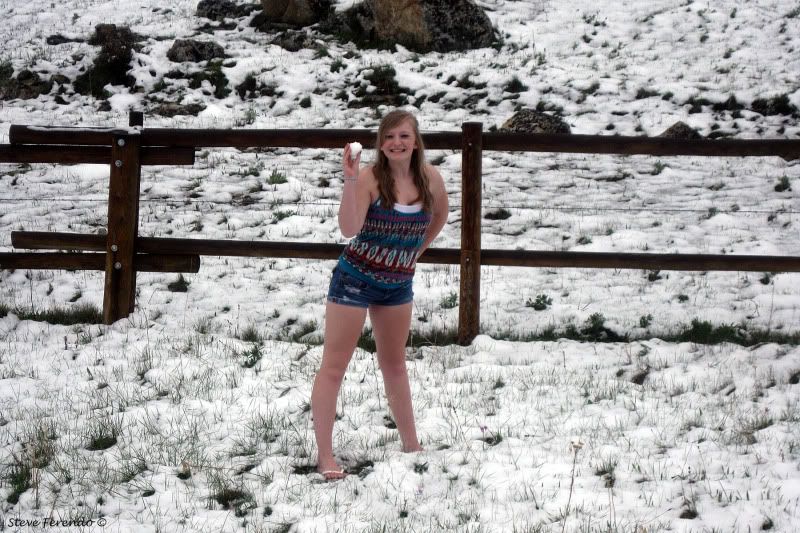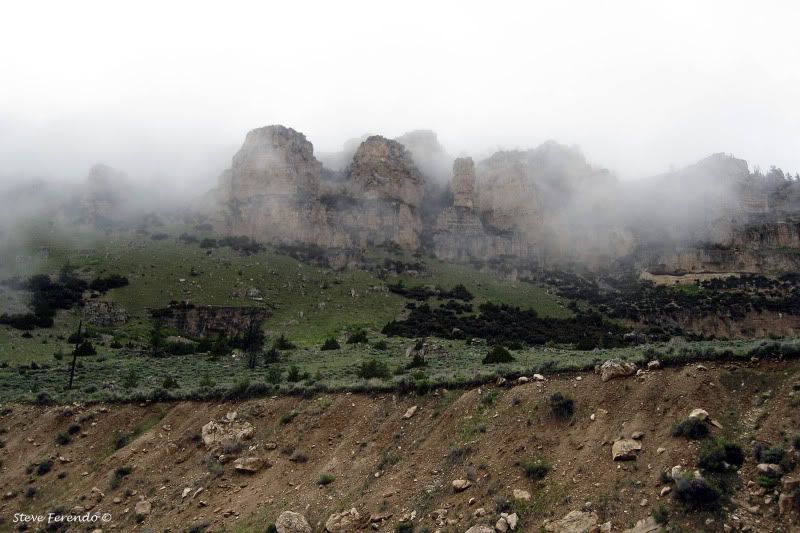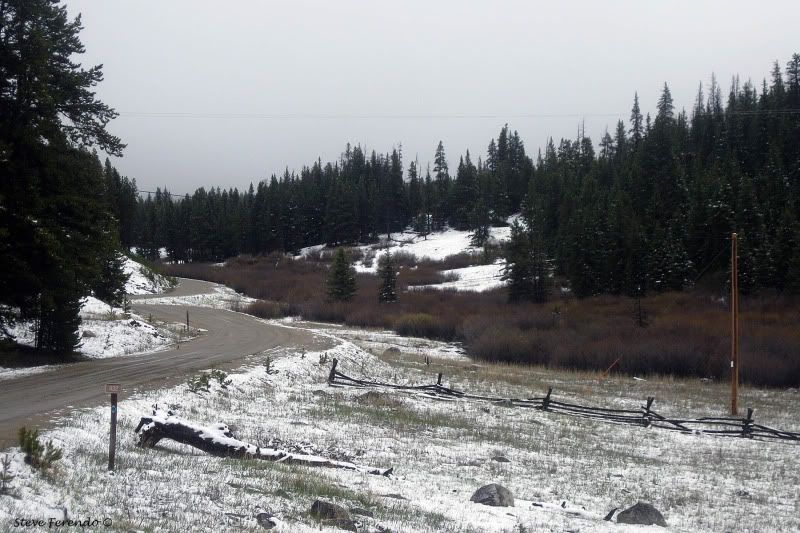 We arrived at Silver Gate, Montana and the Northeast entrance to YNP around mid-afternoon. We checked into our cabin and headed into the park for an evening wildlife viewing excursion. Silver Gate is around 7500 feet above sea level and usually has a fairly moderate temperature. We were slightly surprised to find the thermometer at 27 degrees,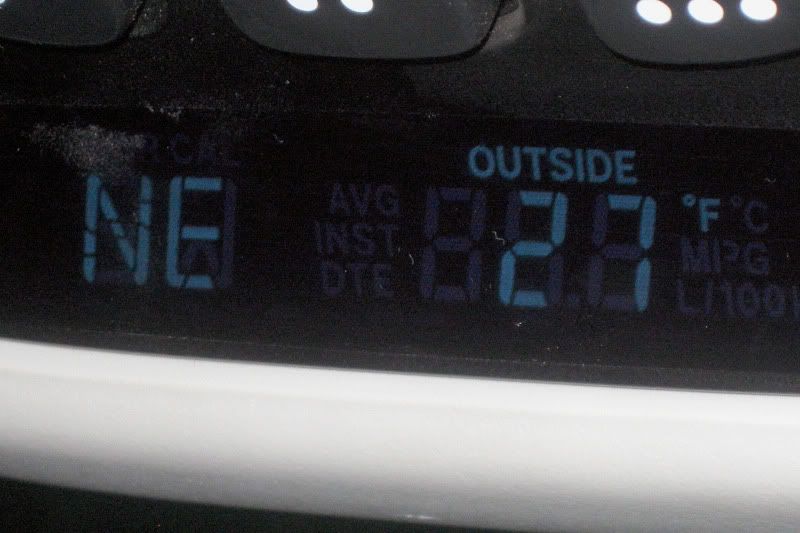 and a heavy frost covering the ground, the next morning as we headed out for our first full day in the park.