Yellowstone has so much fascinating wildlife that it is hard to know which species to highlight. Here are a few of our favorites. I hope that you enjoy them, too...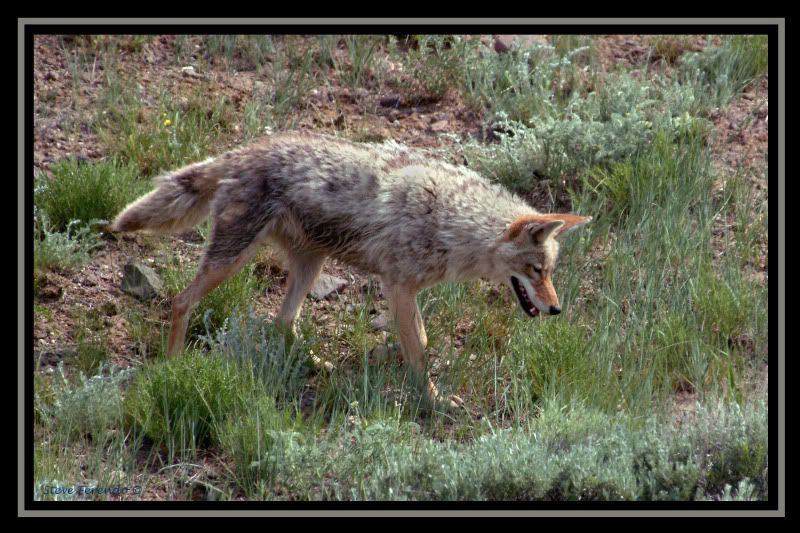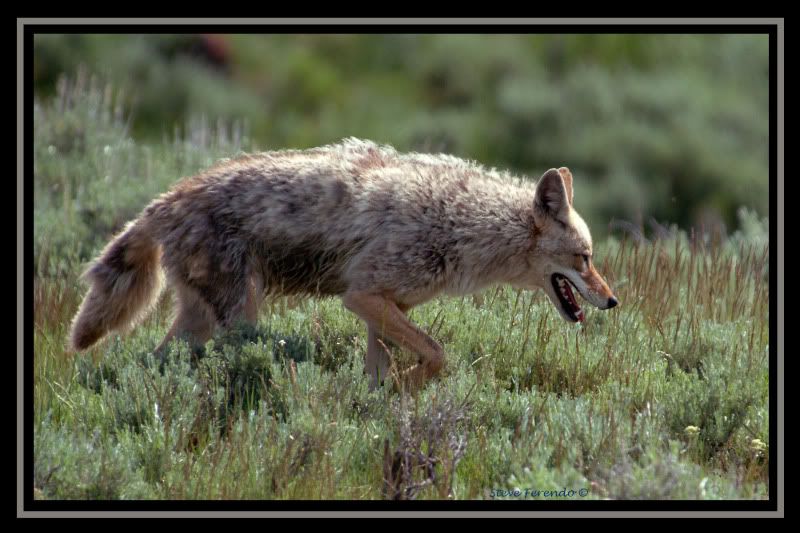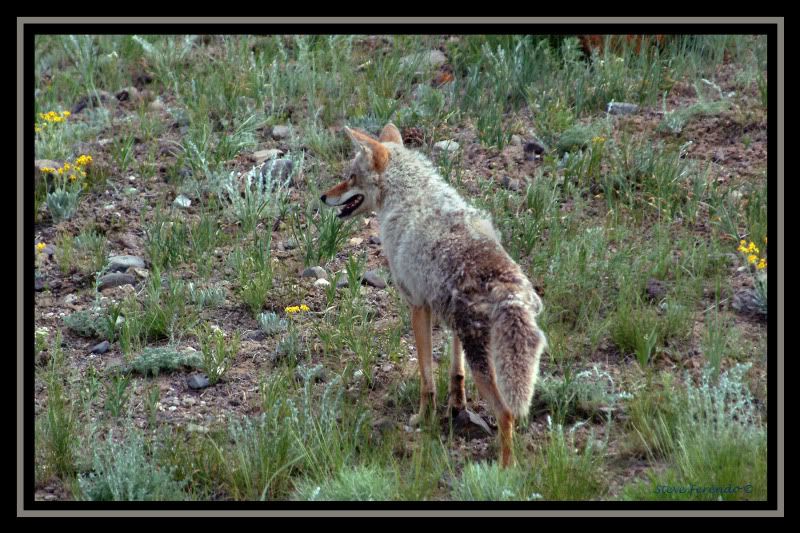 After watching this Coyote search for breakfast for quite a while I was fortunate to snap the shutter just as it leaped over a sage bush to pounce on a mouse...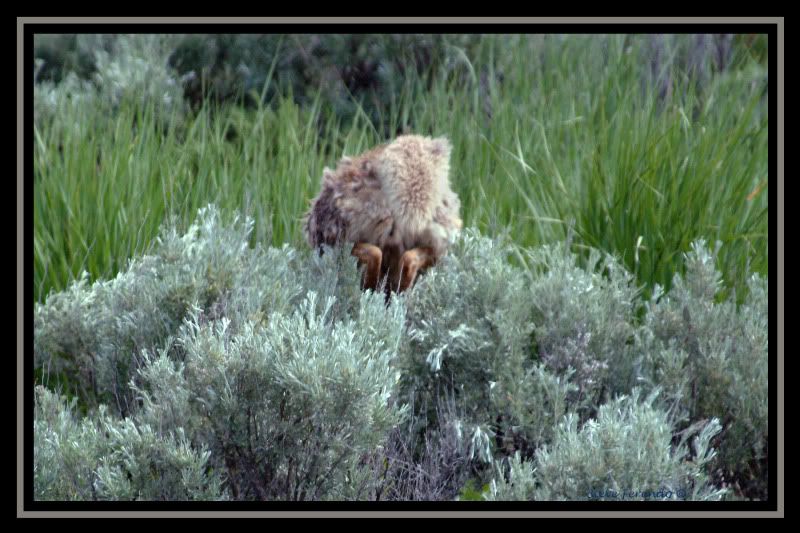 These adolescent Bison are testing each other in anticipation of their first rutting season...
Here is an adult Bison bull...Patriarch of his herd...
These little fellows are often referred to as "red dogs" or "little reds"...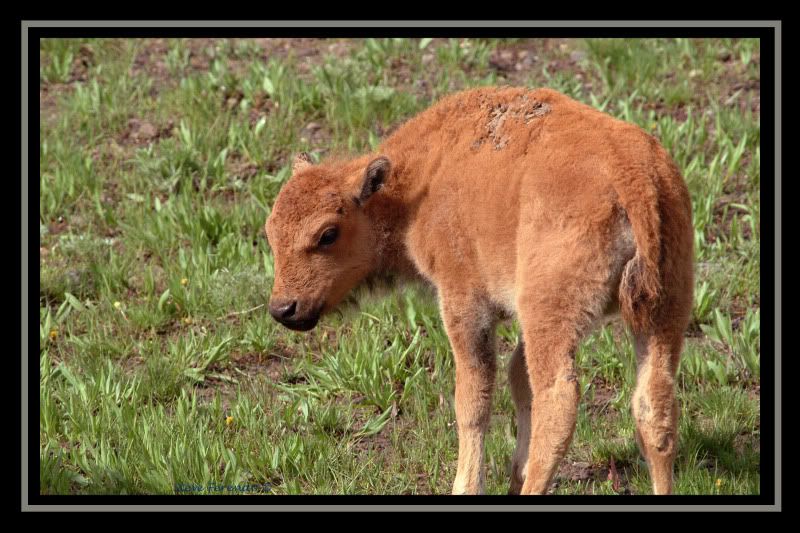 Near Calcite Springs we were able to observe these Black Bears mating...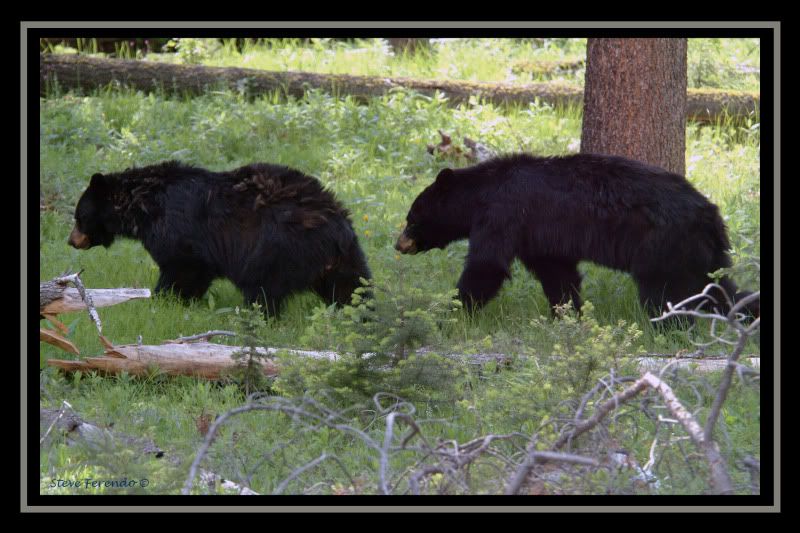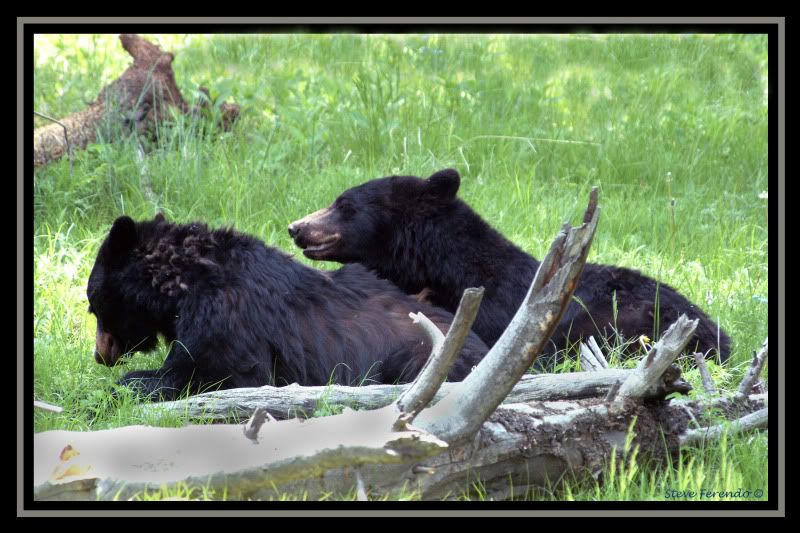 Note the smug look on the boars face when they are finished...