Bear 399 is one of the most famous Grizzly Bears of all time. In 2007 she mauled a visitor to Grand Teton National Park. He later pleaded for the park service to spare her life because he knew that he was in error by coming too near a mother grizzly and her cubs. I encourage you to read about her and enjoy the photos. In the first one, she is chasing a coyote that was nipping at her flanks. A NPS Ranger speculated that the bear was too close to the coyote's den and that she was attempting to lure her away...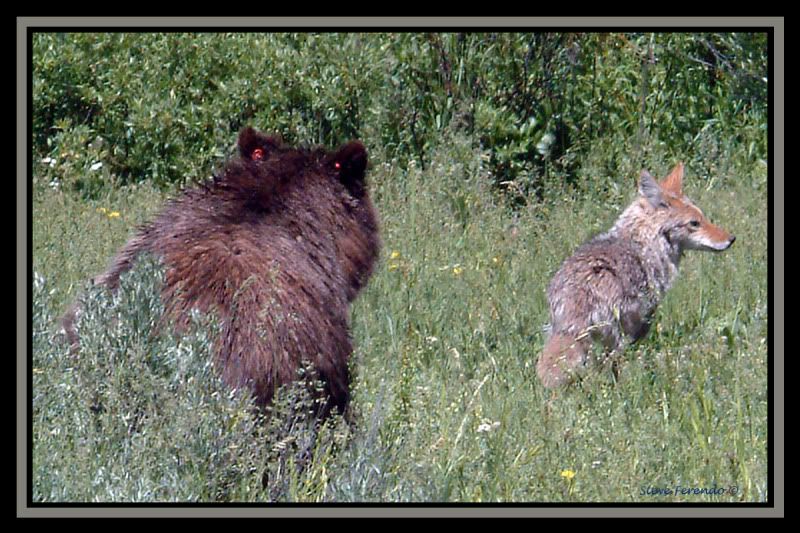 This is one of 399's cubs from 2008...
These are her female cubs mentioned in the articles. We saw them nearly everyday and started referring to them as "the girls"...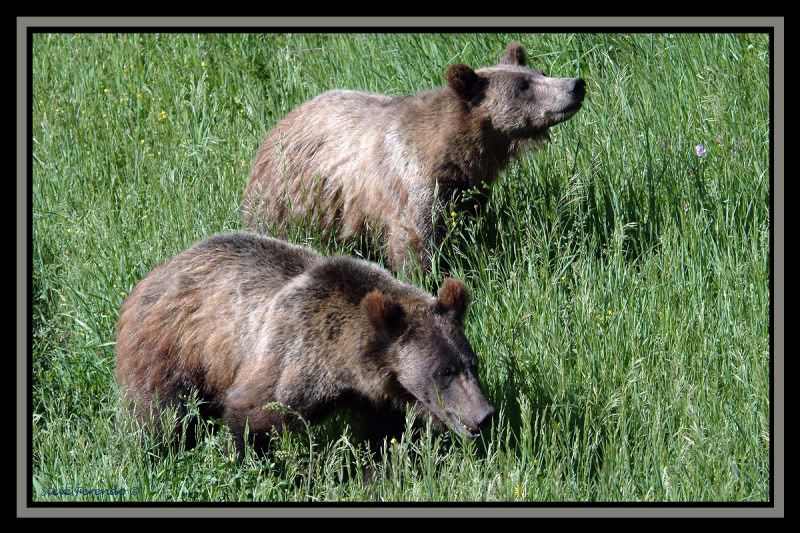 399's cub crossing the road at Oxbow Bend...
One of the cubs chasing butterflies near Willow Flats...
399, in a poorly exposed photograph, making sure no danger is near...
We failed to see her last year, although others did. Maybe our luck will be better this year...