It has not been a bad week for obtaining new photos. Here are some that I hope you enjoy...
An inquisitive Red Fox on Ed Sears Road....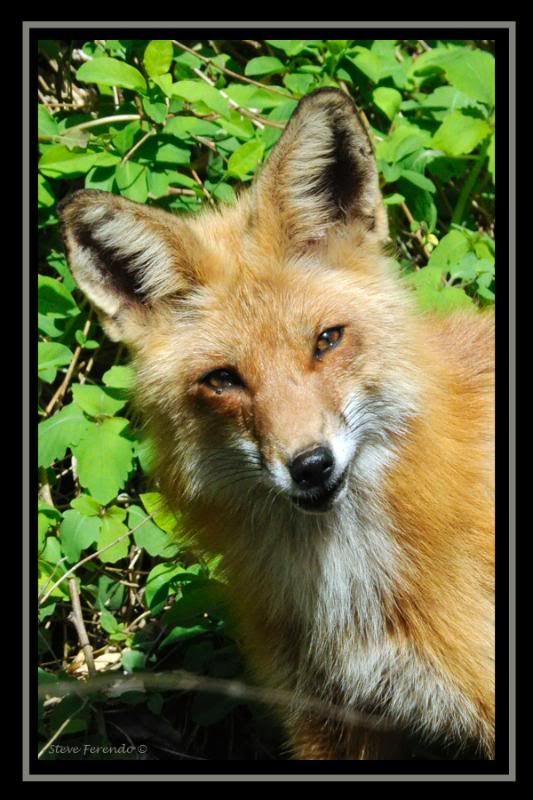 A lonesome Wild Turkey gobbler looking for love...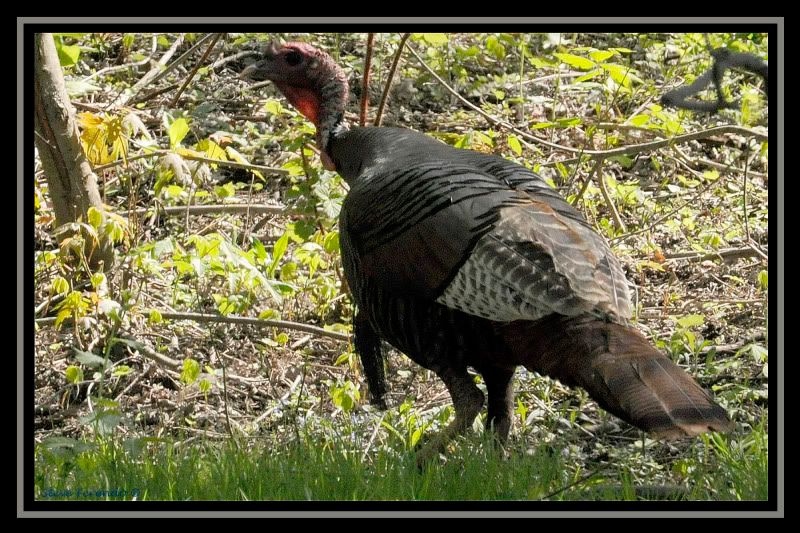 A Great Blue Heron fishing successfully for his breakfast...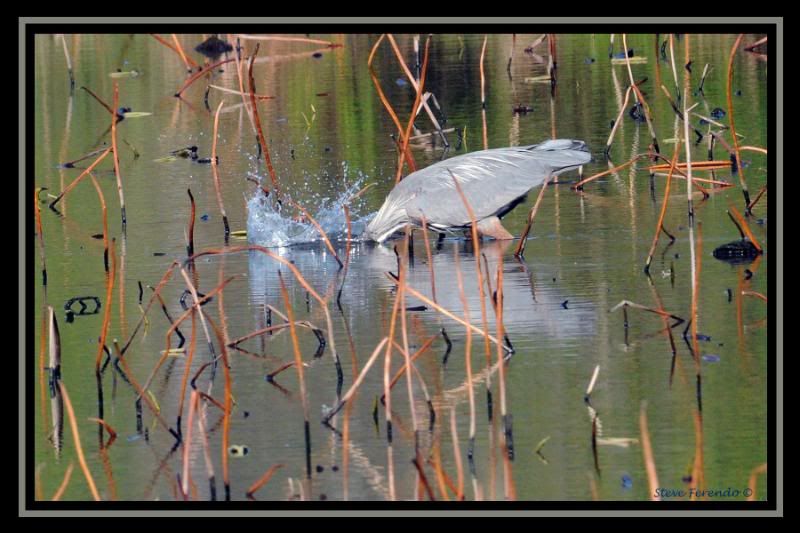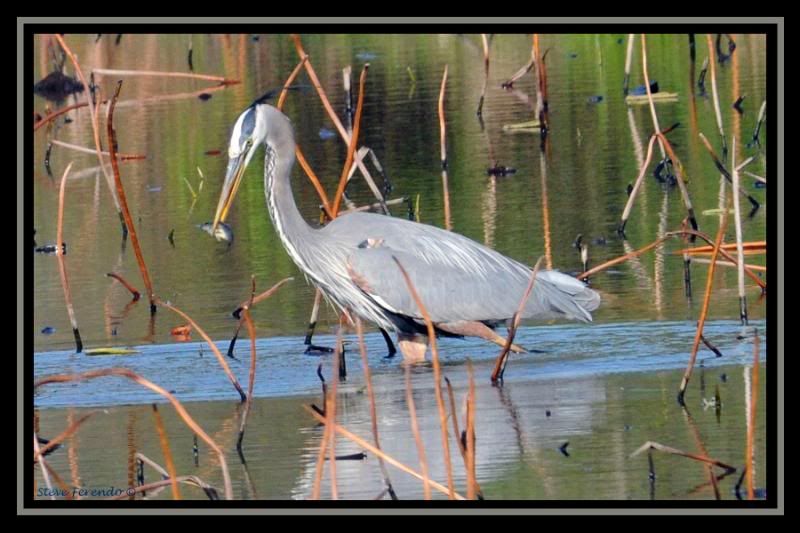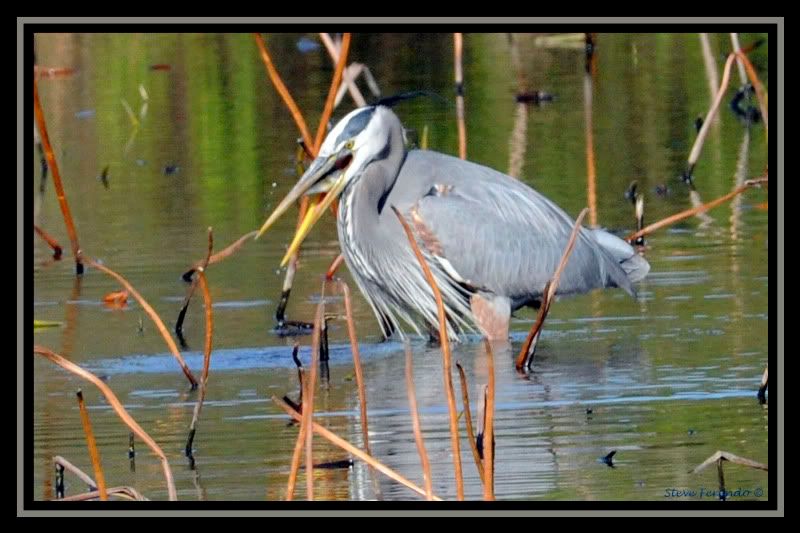 These Turkey Vultures are enjoying the morning sunshine from the top of a grain silo.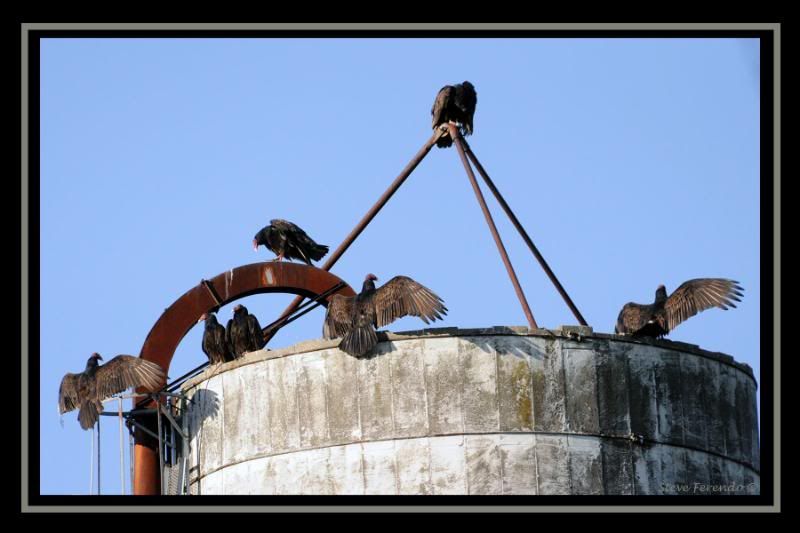 Notice the band on this Canada Goose....It could have been banded almost anywhere in the world.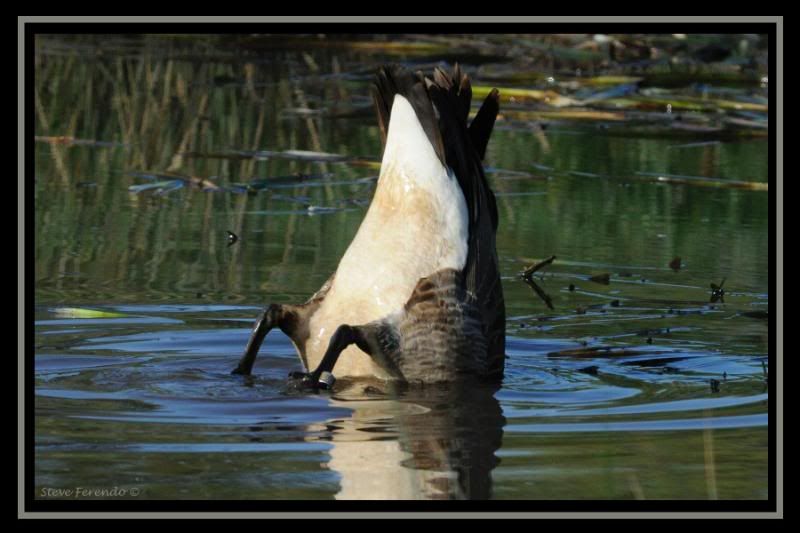 A Great Blue Heron stalks it's prey in one of the many ponds at LilyPons.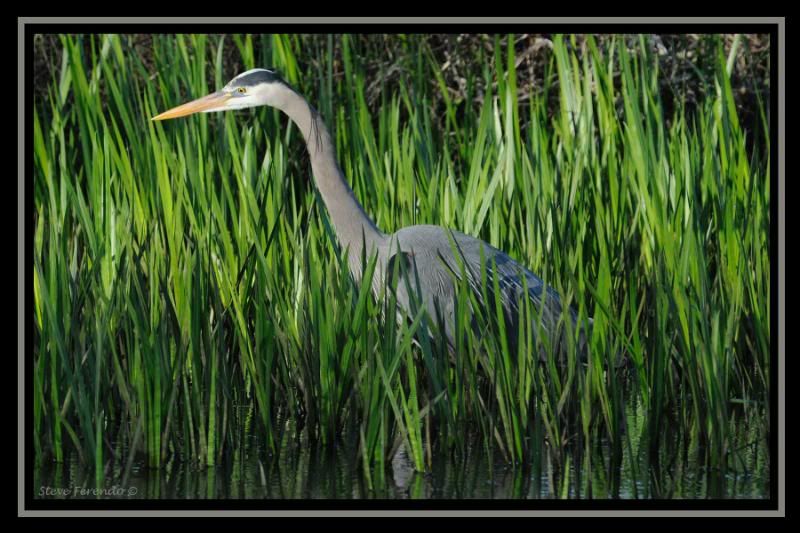 Remember to check back once a week, or so, to see the latest additions. As always, your comments and questions are welcome.